Reground turns coffee waste into a resource.
Thank you, We have reached our target!
Reground is getting a van! All funds over $20,000 will help us brand the van and and get a hydraulic lift. You are all amazing!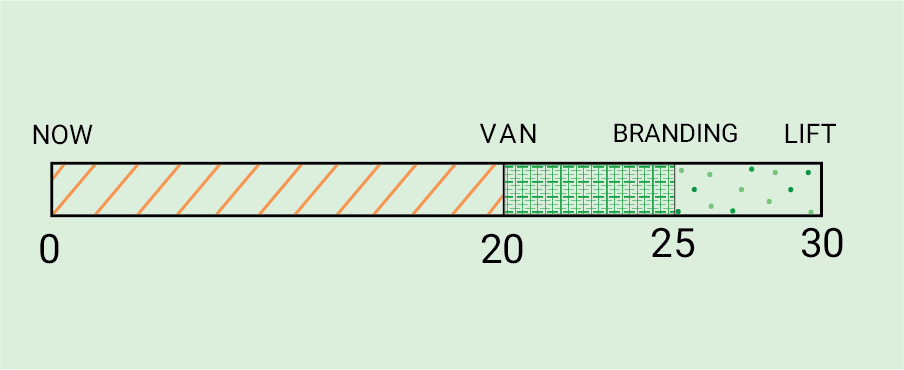 In late 2014 something changed. Ninna, a barista of the Melbourne coffee industry, was becoming increasingly more frustrated with her contribution to landfill. Questions like - Why do we throw ground coffee into the general waste bin? Why is there no good use for organic waste in Australia? Am I adding to climate change? Were playing on repeat...
Reground was born out of a growing frustration with the lack of alternatives to the general waste and recycling bins. When looking into what happens in landfill and learning how organic waste turns into toxic methane gas, it was clear to her that the system had to change, and change had to come from her.
It was evident that the time and care we put into brewing the perfect cup of coffee didn't continue through to the disposal of the grounds.
From Ninna picking up one bin from a single cafe rolling it to a single community garden, Reground has grown. The team now consists of two of the strongests blondes in the 'resource recovery' industry. We are servicing 20 cafes but the number of gardens we supply is limited.
Kaitlin and Ninna care about diverting ground coffee and are working endlessly on supplying the nutrient rich 'waste' to gardens around Melbourne, to help turn our city into a sustainable urban farm. Using the grounds from our morning coffee to grow our evening meal - that's the dream. We want every gardener to have free access to the black gold to make Melbourne truly the most livable city in the world.
To increase our collective positive impact - we need your help.
Short, tall, black or au lait, coffee is consumed every day across the globe. People love it - but the planet doesn't. Our drinking habits create mountains of ground coffee waste daily. In the City of Melbourne alone, the coffee industry is responsible for 5,500 tonnes of methane gas going into the atmosphere each year. That's bad - but what's worse is that methane gas is 20-40 times more potent a greenhouse gas than carbon pollution from cars.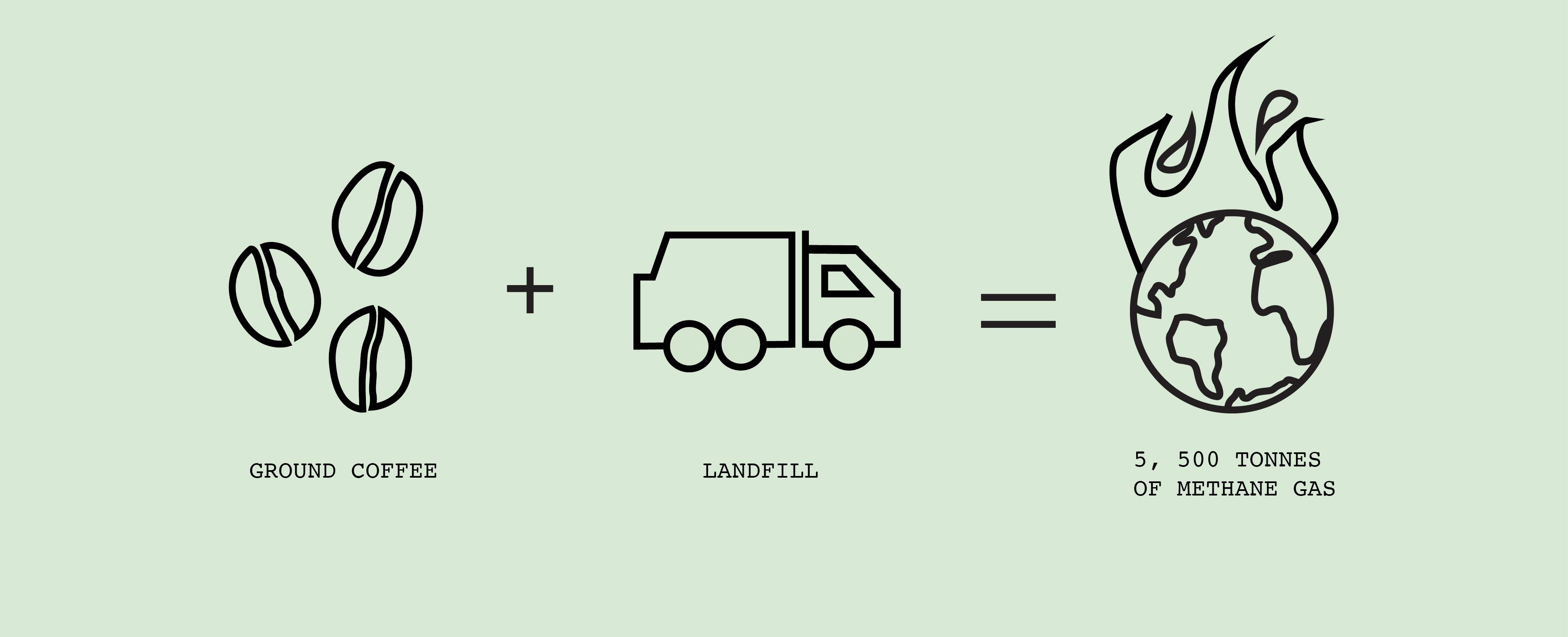 But why does it end in landfill, we ask? Ground coffee still has so much good to give. This is the motivation of Reground. Reground exists to divert all coffee waste away from landfill. We believe that a better end use creates a better future, and a future worth investing in.
Reground is a free service to our end users such as community gardens and home gardeners. We deliver to their door where they use the ground coffee for composting, mushroom farming and worm growing, which are just a few of the magical ways it can make a difference.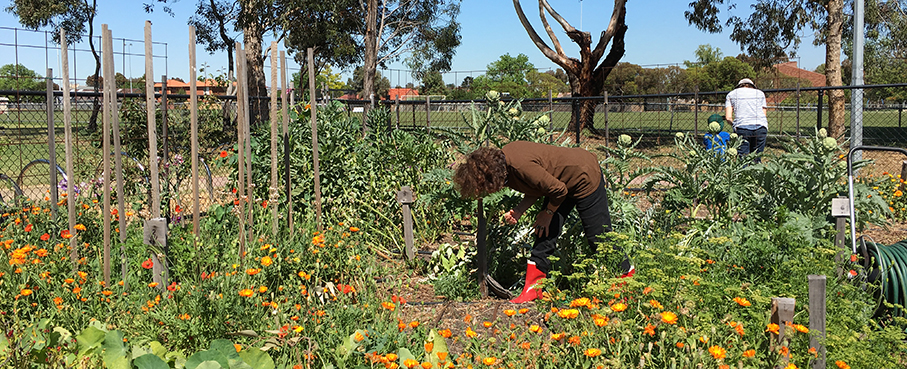 Our mission is not only to repurpose ground coffee but to also spread awareness and start conversations about the use of organic matter for the benefit of all.
We are working hard on changing the way people think about waste throughout the community so we can change our overall waste disposal system. This is the only way we can ensure everyone can continue to enjoy a great cup of coffee 50 years from now.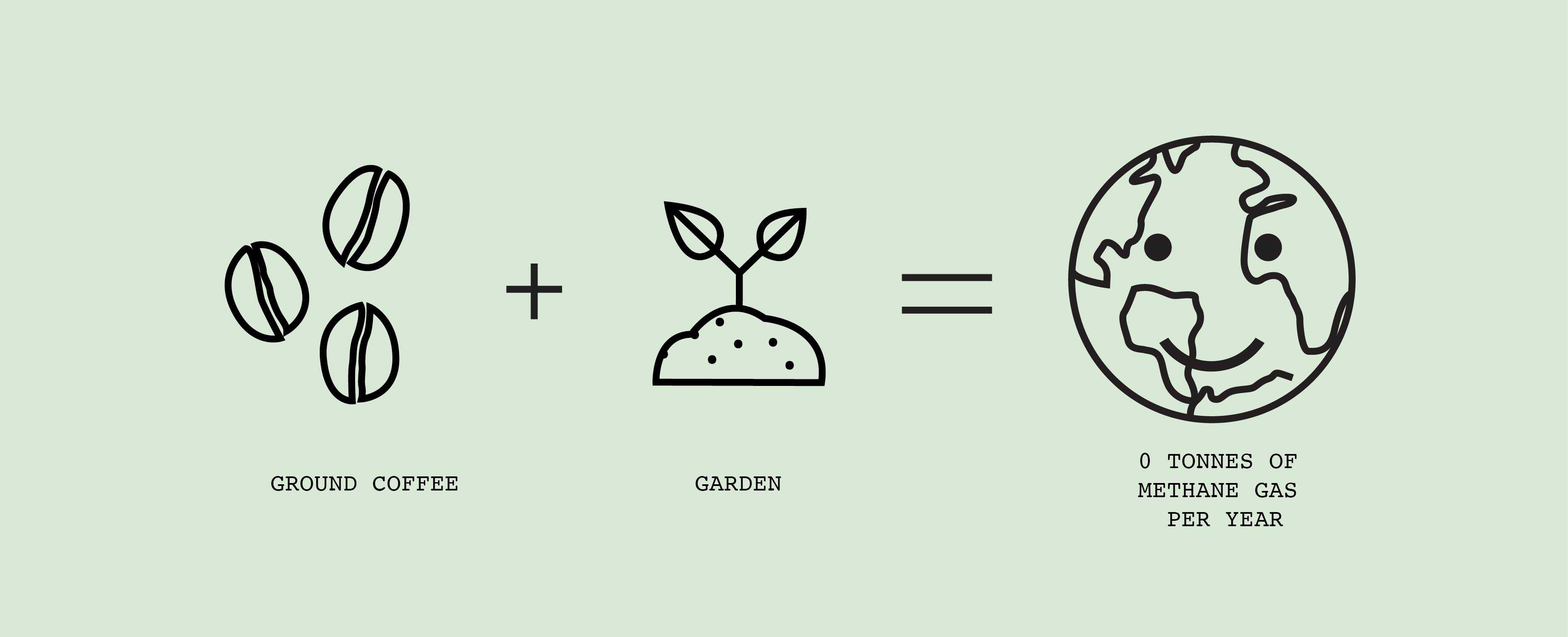 To make this reality, we need your help!
How The Funds Will Be Used
So far Reground has repurposed 26 tonnes of ground coffee into gardens around Melbourne. The environment has benefited from this but we can increase our positive impact while decreasing the harmful gasses with just one van.
It's time for Reground to have its own wheels to increase the amount of home gardeners and community gardens that we service. Our current capacity is limited as we are hiring a van for two x four hour periods a week and can only move around 1,200 kilos of ground coffee per week. While this is great, we know we can do more. We are looking for a more permanent van solution to move around 9 times the amount of coffee we do now, away from landfill and to those who can use it for the better.
A happy planet results in happy people.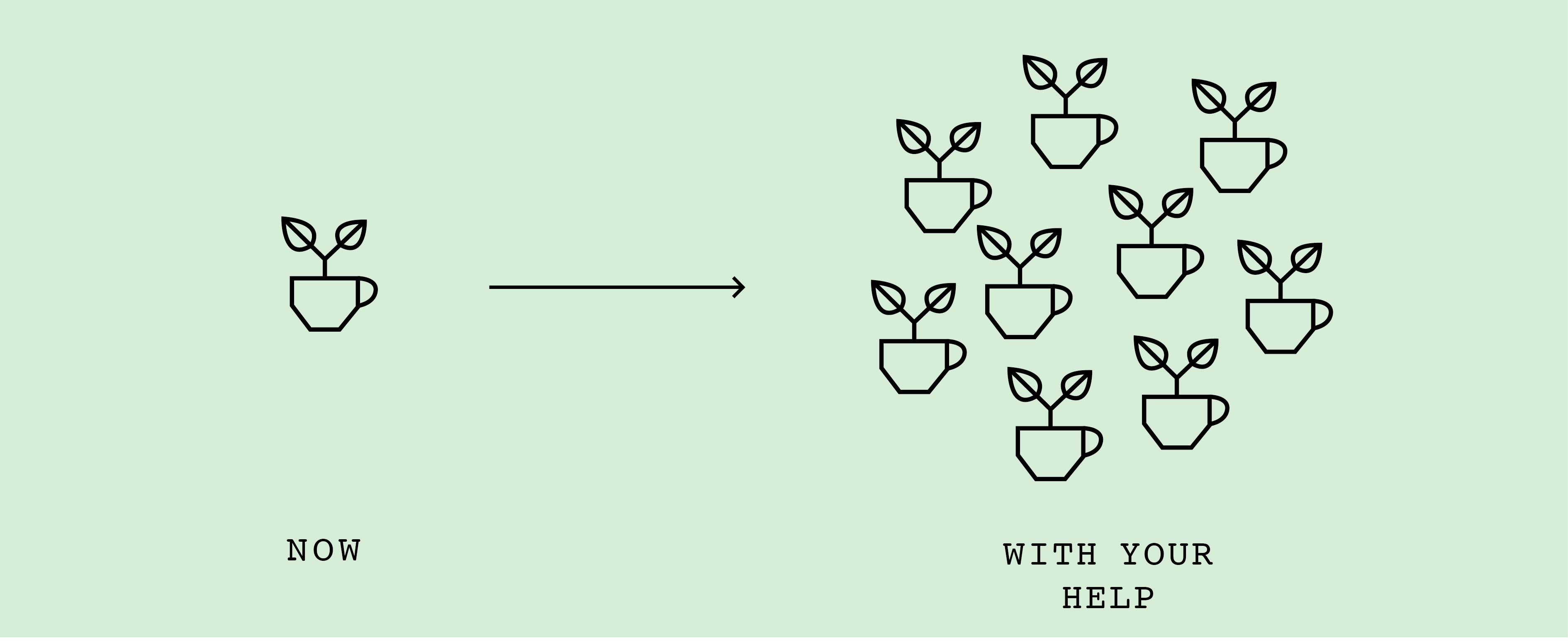 In order to widen the impact of what we do, we need a Reground van, dedicated to turning waste into a resource.
All funds raised will be devoted to getting a van which would enable us to divert coffee from landfill every day of the week, all hours of the day (except for when we sleep - we're only human). This will drive Reground's impact to nine times its current level. Our community, including you, could be so proud of the roughly 5,500 kilos of ground coffee we could divert and give life to, every single week.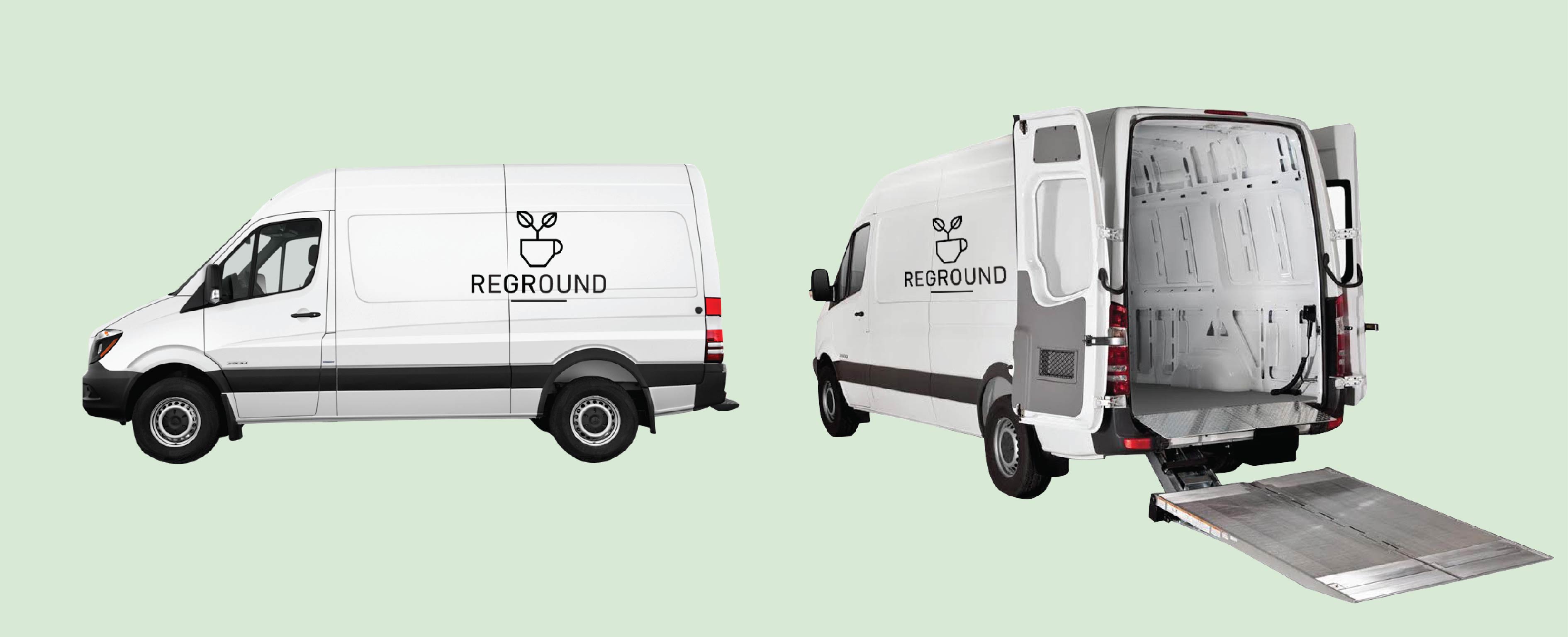 The Challenges
The biggest challenge we face is the common mindset so many of us hold about waste; it's that 'out of sight, out of mind' mentality that causes so much harm to our environment. Our goal is to shed light on the darkest part of the organic matter process - waste removal.
It's hard to understand how we as individuals are able to make a direct impact on issues like climate change, when it seems that the problems at hand are too complex and too distant for any one of us to truly impact.
Reground wants to make that connection between big-picture problems and the individual, by choosing to focus on issues we can comprehend and actively address. We are a community of believers that have previously been backed by Startup Victoria when winning their pitch night. We trust that together we can create long term, sustainable solutions by supporting practical tangible ideas.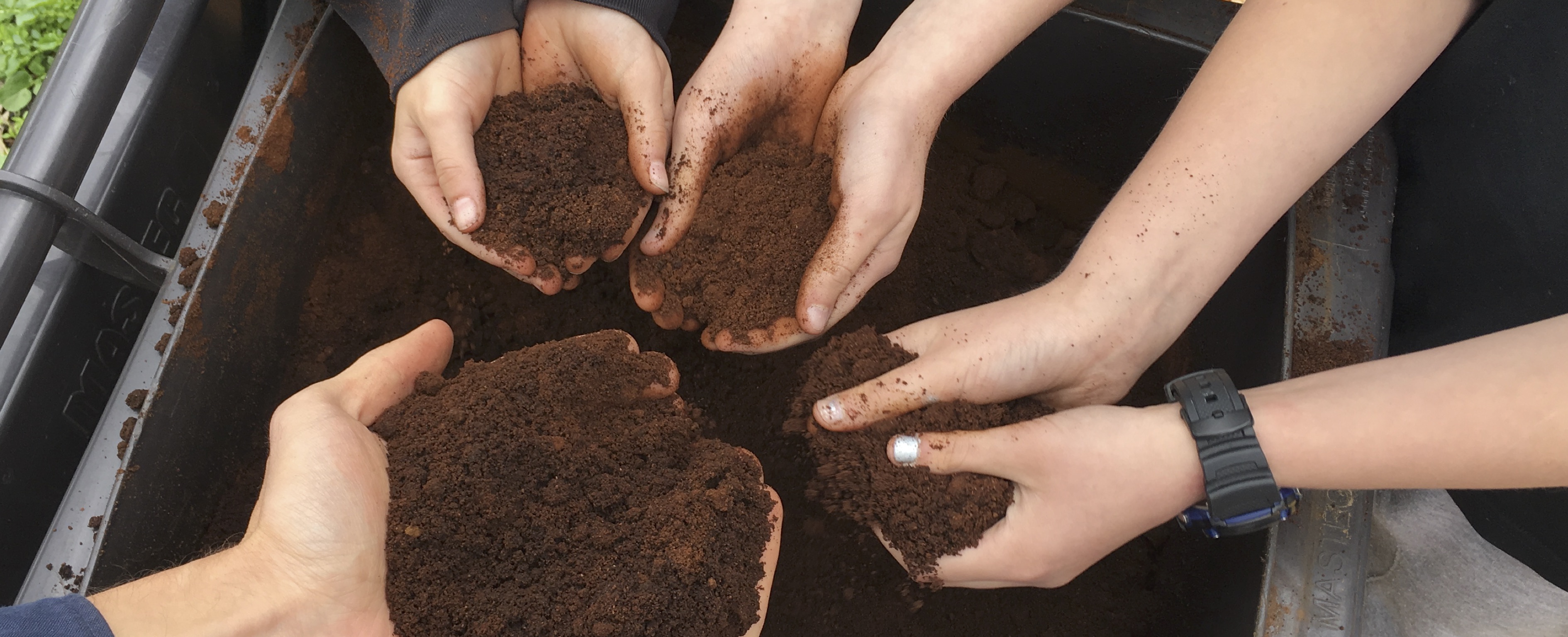 The best thing is that by supporting us, you can have a real impact on the health of our environment and get some great rewards as the (coffee) cherry on top! Just so simple.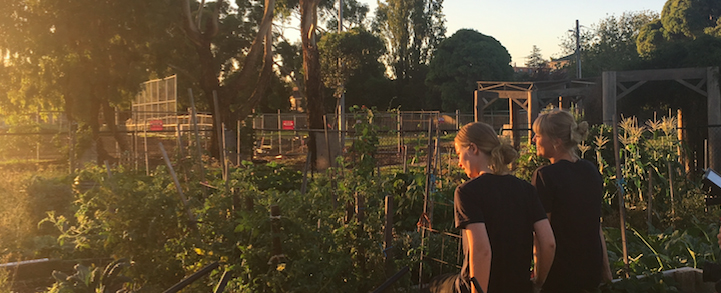 check us out at reground.com.au