A big band, a big sound and incredibly well-dressed. This is Murphy's Pigs – the 10 piece, multi-award-winning, Celtic-rock band that the World Health Organisation warned you about. Throw caution to the wind and set off on a musical journey through the Celtic nations as Murphy's Pigs drag you headfirst into their world of rugged mountains, stormy oceans, fearsome battles, unrequited love and a drop or two of the whiskey.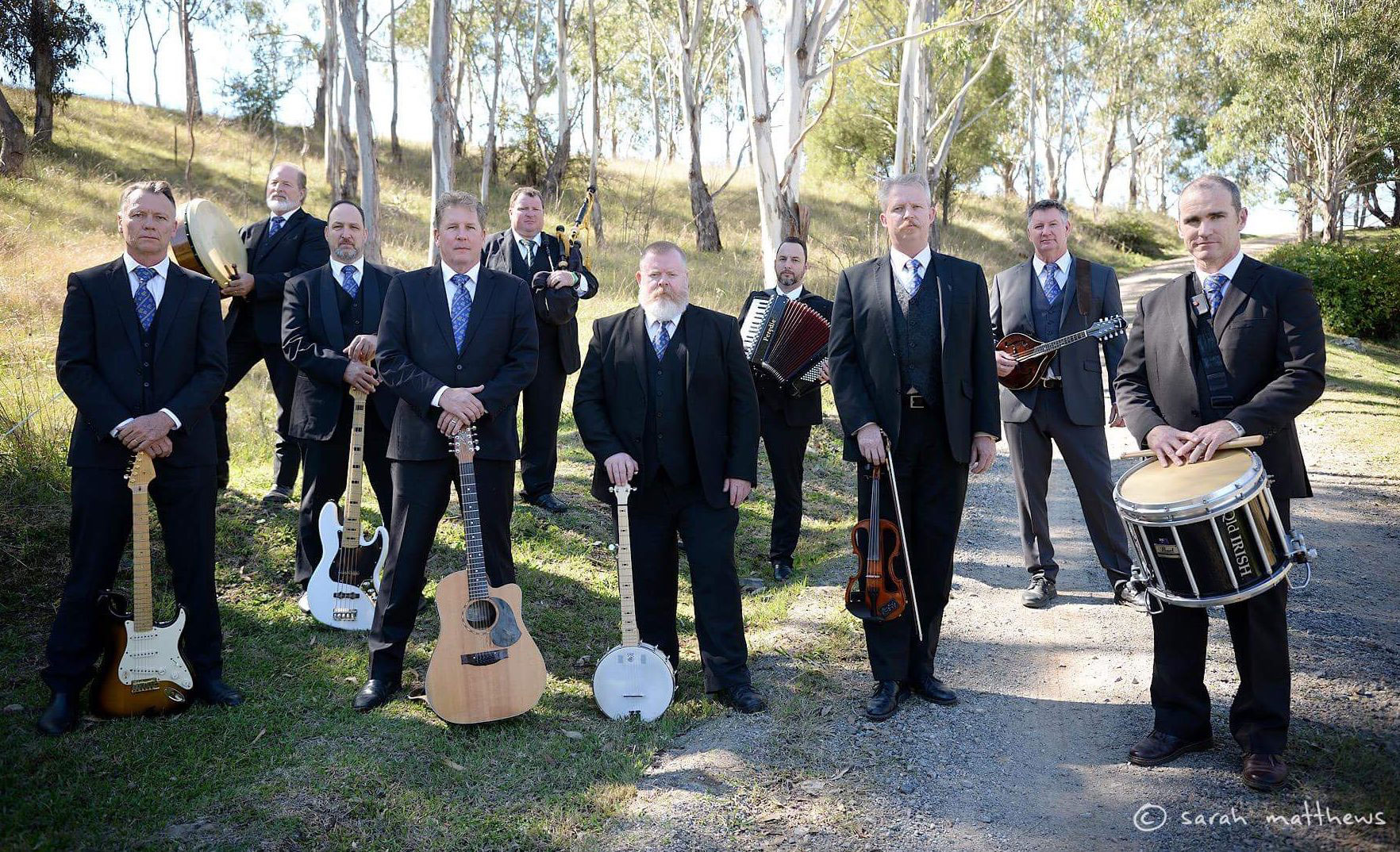 Our boisterous live shows have gathered us thousands of fans and have taken us from extensive east coast tours of Australia to performing at the world's largest Celtic Festival 'Festival Interceltique de Lorient' in France. One minute you're crying into your beer, the next minute you're pouring it over your head with an exuberant cheer. It's this experience that has brought us to the next exciting chapter in the adventueres of Murphy's Pigs - one that involves you!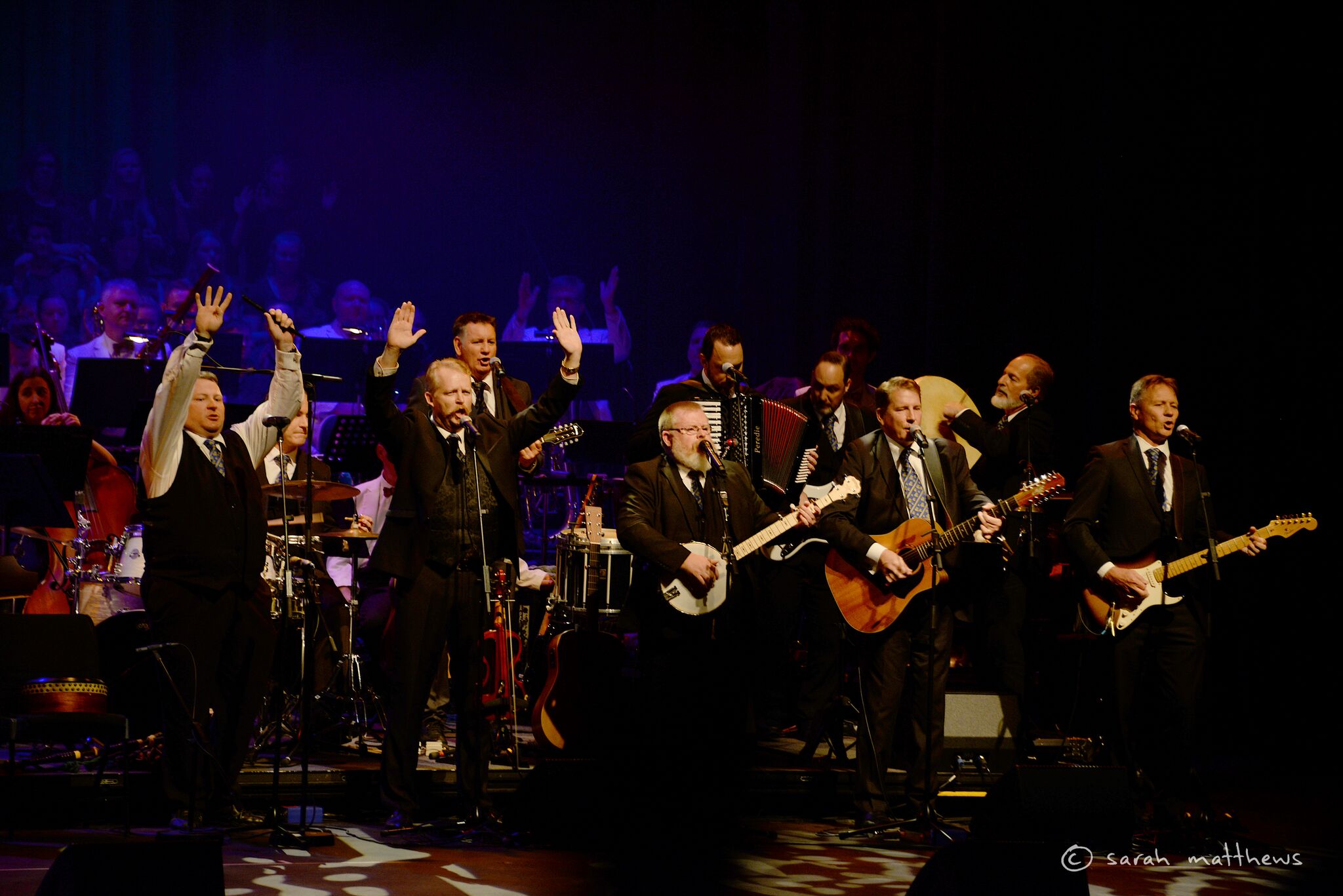 Over the last five years we have been asked repeatedly by our loyal fans to 'take the live shows home', for us to get off our bums and record a DVD and the response has always been, 'soon'. Well that 'soon' is to become a reality. On Sunday, 5 November, Murphy's Pigs will take to the stage at The Triffid to film a live concert and, in the process, produce a DVD and companion CD. The concert will feature some all-time, fan favourites and some soon-to-be new favourites. In order to produce this DVD, we're asking, you, our fans, to help get us over the line.
The Triffid would have to be Brisbane's best medium size, live music venue and the owner, John 'JC' Collins (bass player of Aussie group Powderfinger) is keen to have us perform there. Why? Maybe he lost a bet, we don't really know. The important thing is that we have the support of the venue (The Triffid), the video team (Apollo Films), the recording engineer (Mark Smith), front of house and monitor engineers (Pink Noize Audio) and ten really enthusiastic musicians (Us - Murphy's Pigs) ready to produce a memorable concert. All we need now is you.
Budget Overview
Your contribution will allow us to:
Hire the venue, the venue production team and a really famous person to compere the concert.
Employ a brilliant team of videographers with lots of cameras and really cool gadgets to film the concert. (The BIG expense)
Employ a slighlty masochistic audio recording engineer to record our dulcet tones and instrumental craftsmenship.
Employ, accommodate and occasionally hydrate a front of house engineer and monitor engineer to make us sound half decent on the night.
Assist with pre and post production costs (artwork, advertising, bribes, production of the DVD and CD etc)
To engage a team of Ninjas to travel to, locate and reassign assets from Winya Wines (near Kilcoy) to our secret cellar (slighty scary expense) and cunningly relabel such.
Potential Challenges
We don't make the total and we cry, like Vinnie did in the video.
If we don't make our total, the concert will still go ahead, however it will take a little longer to bring the DVD vision to life. Hopefully it won't come to that.
(who wants to watch a loop video of Vinnie crying?)