Brief summary
Help us develop this solution!

Provide an explanation in 3-4 short sentences.

MoringAfrica tea helps improve the quality of health in Africa by reducing the risk of diabetes by providing a natural food supplement and improving the tea culture. Tea naturally stimulates the body's immune system and provides energy for its system.

WHO IS IT? - Inspiration: Write a sentence that describes a way your project dares to ask: "WHAT?"

What if the world was green and people would not die of poverty or diabetes?



Problem: What problem is this project trying to solve?


Increase the mortality rate in Benin and in many African countries because of diabetes.
About 36% of Benin's population aged 15 to 99 years have diabetes and up to 80% do not know their condition. This research estimates that about 2025 there will be about 330 million patients worldwide. The World Health Organization's research estimates that 190 million people are suffering from diabetes worldwide.

Solution: What is the solution? Be precise!
Tea increases the body's energy naturally and reduces the risk of diabetes by lowering the level of sugar in the human system.
Moringa tea is the natural solution made by harvesting fresh Moringa leaves and drying them at low temperatures to preserve the essential nutrients that will be released into your tea water. Agricultural and agricultural sectors grow in Benin

Impact: how it works

Example: Give us one or more examples of how this makes a difference; Include its main activities.

Moringa tea from past research has been proven effective after intake of sugar, salt or fat. One test revealed that drinking Moringa tea after the meal facilitates digestion and after two hours of intake, the body's sugar level drops. Imagine a case where after each meal takes Moringa tea. Then we will have fewer cases of obesity, diabetes. Now Imagine where one person says another about the effectiveness of this tea and the word goes, we will definitely create an impact of 1 * 10 * 100 * 1000 .... People have been contacted through this project. Confirm Our impact starts with only 1 person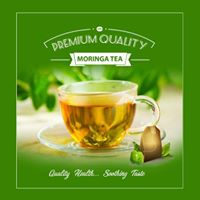 .
Founding History
Divin Arnaud KOUEBATOUKA is the CEO of MoringAfrique, Polytechnic engineer (Machinist and industrialist) who sees a documentary on a tree cultivated in distant lands. His interest has piqued because he observed that people were supported by consuming small amounts of this "miracle tree", which is called "the most nutrient rich plant ever discovered": Moringa.
Divine began asking the right questions and learning as much as possible of scientists, biochemists and pharmacologists. The result is the collection of Moringa-based products, including liquid nutritional products, natural energy drinks, a weight management system and a range of body care products. Divin prides itself on being a "hands-on" owner who participates in all facets of the company's operations 24 hours a day, 7 days a week. Sharing passion with Reynold Seyla TOKANOU, Food Technology Engineer, Nutritionist where he Studied and worked in the field of Biochemistry, he mastered all the steps necessary to launch a new product.
Divin saw a greater opportunity in the world of pure natural foods and, by extension, helping deforestation, a particular problem for Africa, by increasing large quantities of very fast Moringa trees And of course offering very job opportunities Lucrative to many Africans. Emphasizing quality and service first and foremost, MoringAdeique has over 12 varieties of Moringa products and is continually adding new formulations such as roasted moringa seeds and natural moringa honey not found elsewhere.
The MoringAfrique is very proud to be able to not only provide much needed jobs to many Africans. But also to be able to offer the world of the highest quality products available on this planet finally to contribute to the fight against the maltreatments.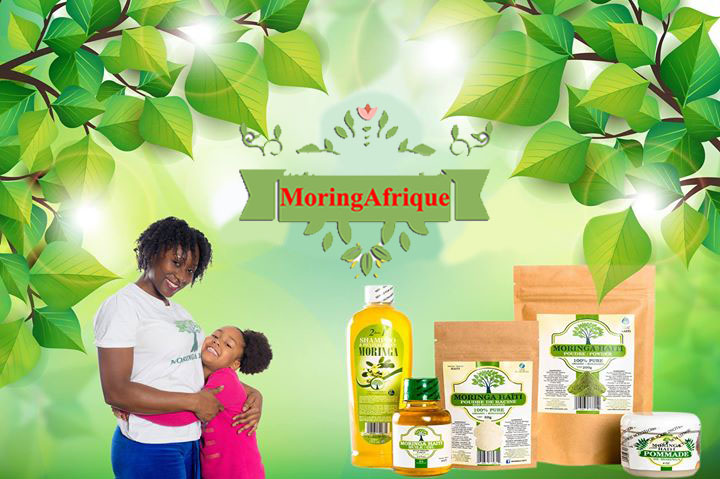 How The Funds Will Be Used
The collection will finance the main expenses are:
-Heavy materials (Electrical mills, Decorative, Extractors, Shredders, Oil presses, oil filters, Single steriliser ...): 4000 $
-Material and furniture (Preliminary expenses, Rental, Electricity and water): $ 1650
-For Packaging and Packaging (Packaging Aluminum, Bottle Packaging, Sprinkle Spice, Cardboard and Tea Packaging): $ 2800
- Raw materials (moringa leaf, moringa seed, moringa root, e moringa flowers):
$ 1550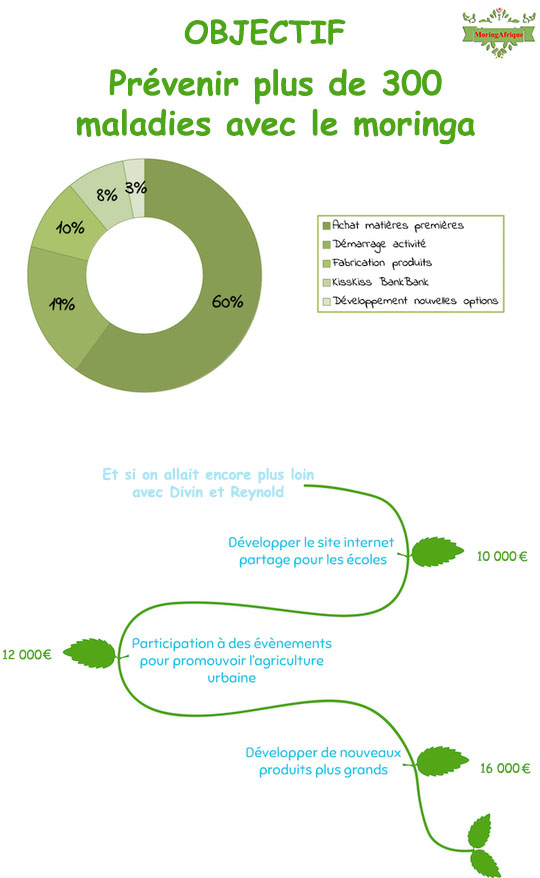 We are therefore seeking a minimum of $ 10,000 from individuals and companies who would become our patron partners in exchange for consideration. Thanks to the sums we will reach together, La Route de MoringAfrique will be able to propose:
- starting from $ 10000: Project core we will start production of nutrients and some cosmetic product.
- from 12000 $: We will have a website dedicated to our project, a mobile application to sensitize the population of the virtues of moringa and the benefits of our products.
- from $ 16,000: the purchase of some cosmetic materials to increase the size of the production.
- from $ 18,000: We will launch our third phase of bio pesticides, biofertilizers and our system of water treatment by moringa seeds.
- $ 20,000 +: We will launch a research and development laboratory and increase production.
----------------------------------------------------------------------------------------------------------------------------
The Challenges
Help us finance our project by providing you with an effective, affordable, easy and accessible solution to fight malnutrition, climate change in Africa and more than 300 diseases.
Detailed presentation of the project
AND IF MORINGA TREATED 300 DISEASES ??
Malnutrition is responsible for more than half of all child deaths worldwide. The high number of people suffering from hunger remains unacceptable.
- The United Nations has made 2014 the world's year of family farming and initiatives must be launched by developing countries to raise awareness among all farms of fortified organic crops.
-This research estimates that by 2025, there will be approximately 330 million diabetic patients worldwide. The World Health Organization's research estimates that 190 million people are suffering from diabetes worldwide.
Indeed, in Benin, about 36% of children under 5 suffer from chronic malnutrition. Young women / mothers of fertile age are also affected, with 18% of newborns being overweight at birth with infant mortality rates at 67 ‰, infant and child mortality1
125 per thousand and maternal mortality to 397 per 100,000 live births.
SOLUTION: WHAT IS THE PROPOSED SOLUTION?
We have done research, to contribute to the formulation and development of an integrated production system respecting nature, and based essentially on bioimmune, zero-waste to obtain the best benefits of the miraculous tree Moringa oleifera prolific . We use any part of the raw material, the company produces a range of nutrients, bio fertilizers, moringa bios pesticides, cosmetics and a water treatment process. Moringa is an effective, affordable, easy and accessible solution to combat malnutrition and climate change, with a positive environmental, social and economic impact.
Choice Products Moringa
Moringa is a multi-purpose, drought resistant, fast-growing tree. This tree is attracting growing international interest as a nutritional supplement, flocculant for water treatment, cosmetic oil, vegetable, fodder, growth hormone, green manure and many other virtues. Moringa offers significant potential for diversification with high added value.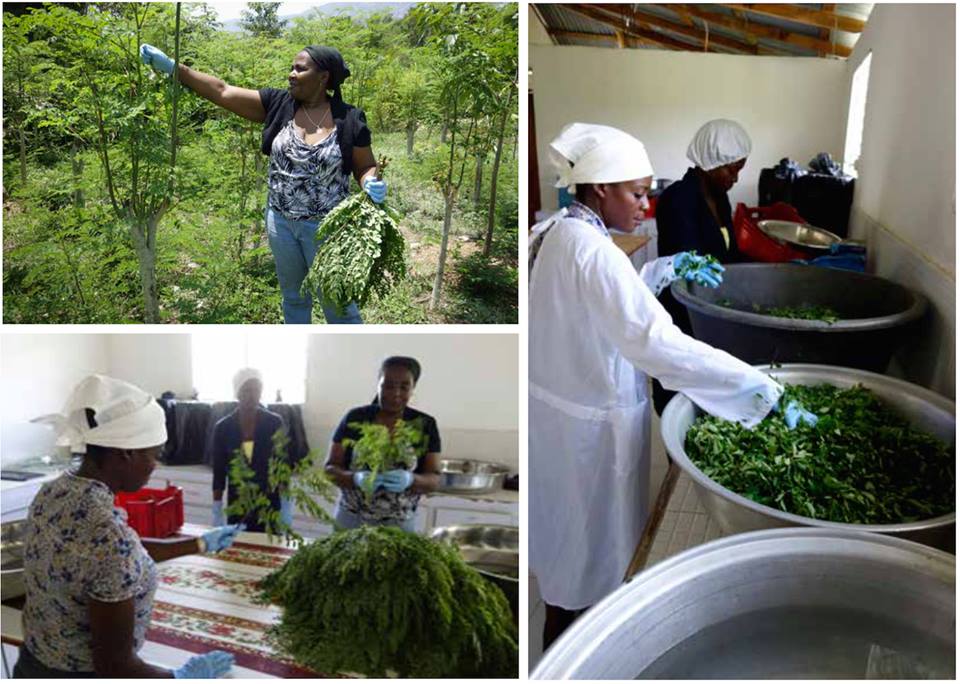 1. The leaves of Moringa
Thus, 100 g of fresh Moringa Oleifera leaves are enough to cover:
Between 30% and 100% of the recommended daily calcium intake (30% to 50% for adolescents, 40% to 60% for adults, children, pregnant or nursing mothers, 80 to 100% for children under 3 years) ;
 Between 25% and 80% of recommended daily iron intake (25% for pregnant women, 40% to 60% for adolescents and women, 50% to 100% for men and children)
 Theoretically 100 g of fresh leaves could cover 100% of the vitamin A needs (including pregnant and lactating women), but this depends very much on the conditions of use and preservation of the leaves. Indeed, vitamin A degrades with time, light and heat. In comparison, 10 g of dried leaf powder per day cover:
 For calcium: about 30% of the recommended daily intake for children from 6 months to 3 years; 25% for children aged 4 to 9 and for adult women; 15% for teenagers or women over 55,
 For iron: about 30% of the recommended daily intake for children from 6 months to 12 years; 15% for teenagers; 20% for men and women over 55; 12% for adult women and 8% for pregnant and lactating women,
For vitamin A: 50 to 100% for all categories of population.
2. The seeds of Moringa
The oil extracted from its seeds is both a quality food oil and a raw material of interest to the cosmetic industry. The cake resulting from the extraction of oil shows flocculant and bactericidal capacities. Indeed, the high content of the seeds in polypeptides gives this meal the ability to form aggregates with various particles in suspension.
3. The flowers of Moringa
Flowers can be used for the production of essential oils whose properties and main areas of application must be determined in the same way as health risks in case of misuse.
4. Moringa pods, stems and roots
These components could be used as a source of raw material for the valorization of the productions coming from the wood waste of Moringa:
 Material recovery: crushed wood.
 Energy recovery: biofuel based on wood, used alone or mixed with biomass.
Agronomic valorization: composting.
MORINGAFRIQUE® PRACTICES A "ZERO WASTE" POLICY: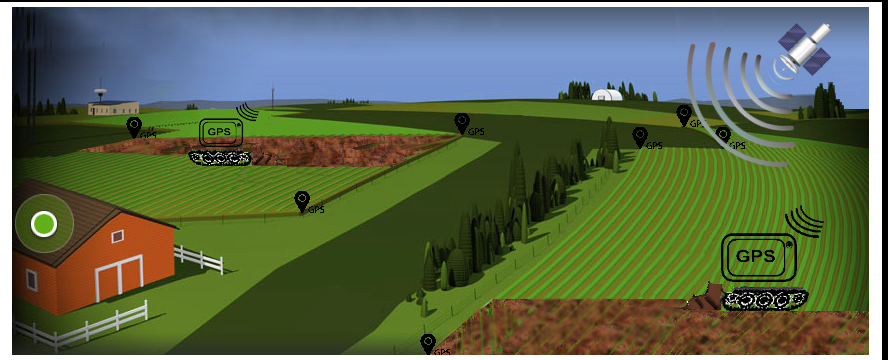 Thus, extracts from moringa seeds and waste from moringa leaves are used for the treatment of wastewater and for soil fertilization.
- The waste from the sorting of leaves, stem and seed of moringa are recycled for the manufacture of organic fertilizers also take part in the fertilization of the soil. This does not add any chemical fertilizer.
Here are some projections and possible use of moringa for our company:
Forage: The leaves are easily eaten by cattle, sheep, goats, pigs and rabbits. The leaves can also be used as feed for chickens and carp and other fish.
Biogas: The Moringa leaves provide excellent material for the production of biogas.
Household Cleaning Agent: Crushed leaves are used in some areas of Nigeria to scrub kitchen utensils or to clean walls.
Fencing: Moringa trees can be used as life supports for fences around gardens.
Fertilizer: The meal can be used as a fertilizer rich in plant proteins.
Foliar Nutrients: Leaf extract juice can be used to make a foliar nutrient capable of increasing yields up to 30%.
Fertilizer Green: Cultivated intensively and then buried in soil, Moringa can act as a natural fertilizer for other crops.
Gum: The gum produced from a cut tree trunk has been used in the printing of banners, making medicines and as condiments bland to taste.
Honey Clarifier: Powdered seeds can be used to clarify honey without boiling. Seed powders can still be used to clarify sugar cane juice.
Honey Producer: Flowers are a good source of nectar for honey bees.
Medicine: Each part of the tree is widely used to make a wide variety of traditional medicines.
Ornamental: In many countries, Moringa trees are planted in gardens and along avenues like ornamental trees.
Prevention of Plant Diseases: Incorporating Moringa leaves into the soil prior to planting can prevent the melting of seedlings, a disease identified in young plants.
Pulp: Soft and spongy wood, made of mediocre wood, but wood pulp is very suitable for making newspaper and writing paper.
Cordage: The bark of the tree can be beaten in a fiber for the production of ropes or carpets.
Water Purification: The almonds of the powdered seeds act as natural flocculant, able to further clarify the most cloudy water.
On the basis of some major principles, answers are reflected, solutions proposed, implementation of the major challenges facing our planet and already impacting Africa.
This system is ecologically responsible and economically viable.
It enables the development of new markets in Africa
And satisfy consumers.
Pure powder of moringa
Moringa is an ideal dietary supplement because it supports balance on both sides: it provides the body with the nutrients it needs, helping to detoxify and eliminate unwanted elements. This combination provides the body with fuel (nutrients) to perform the two important functions: Feeding (adding fuel) and Cleaning (removing unwanted items).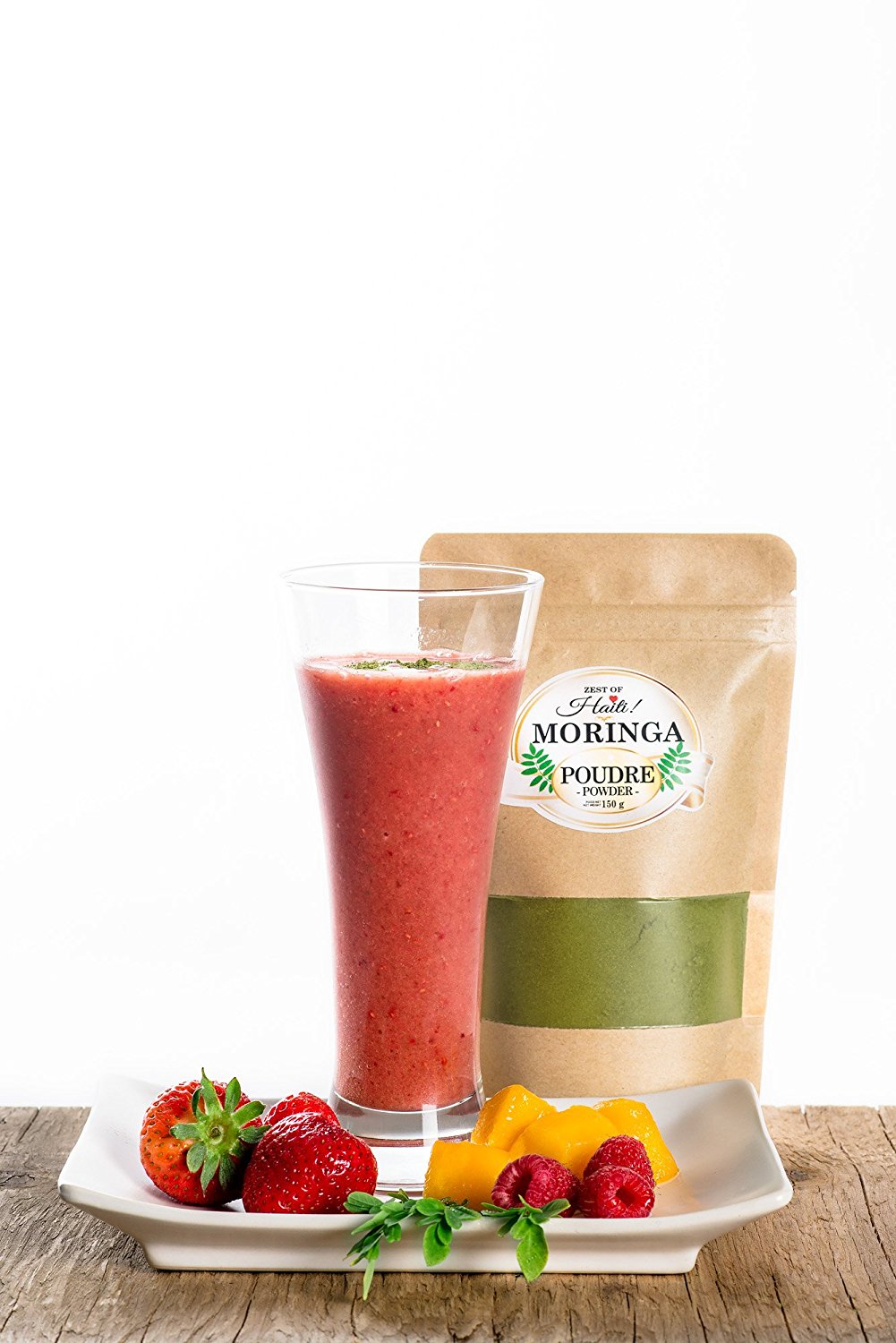 Tea leaf moringa
Moringa green tea stimulates the immune system, promotes a healthy circulatory system. General wellness - increases energy levels and increases vitality
• Reduction of asthma symptoms, a sense of general well-being, and a healthy circulatory system.
• Increase immune metabolism, botany, rejuvenate, regenerate, tea, insomnia, anemia, arthritis, joint pain.
• Promotes energy, promotes good digestion, acts as an antioxidant.
• Helps improve anemia, increase sexual desire, boost the immune system.
• Helps anxiety, promotes the body structure of the body, promotes natural serum cholesterol, promotes normal liver and kidney function.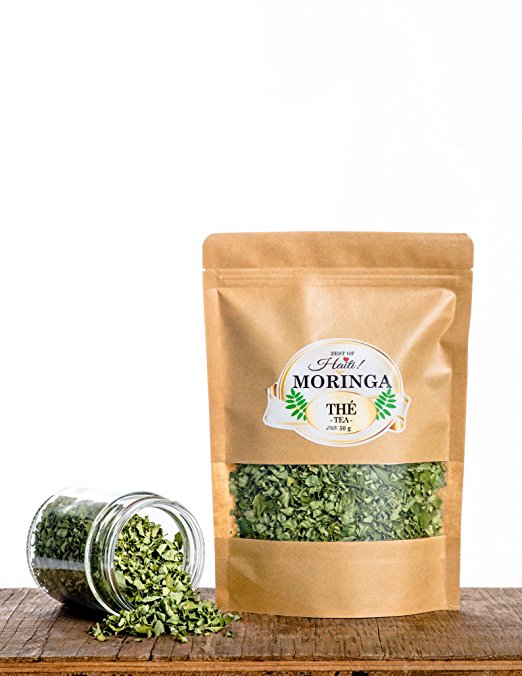 Moringa Flower Tea
The tea of moringa flowers 100% pure and natural Procure Wellness promotes blood circulation.
About the product
Fleur Moringa Day Tea Wellness
Tea and energy detoxification in the morning
Moringa Flower Tea Decalcification The body
Moringa flower tea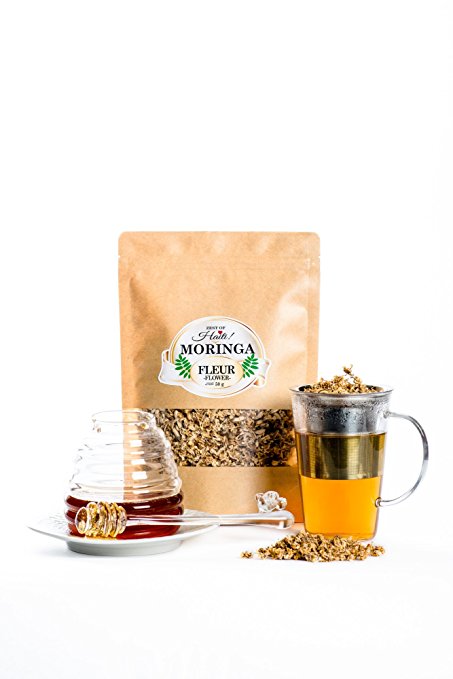 Moringa Grilled Seeds
When grains are used for oil extraction, the grains are harvested and processed immediately. The fresh, soft seeds are broken into pieces and heated with water, and then pressed for oil.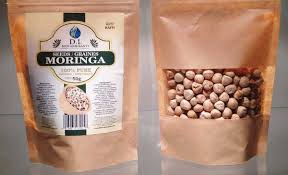 Honey from moringa
Our pure moringa honey 100% natural, keeps calcium in the body, prevents heart disease, Made only by the miracle of moringa flowers, very rare, excellent in Moringa tea.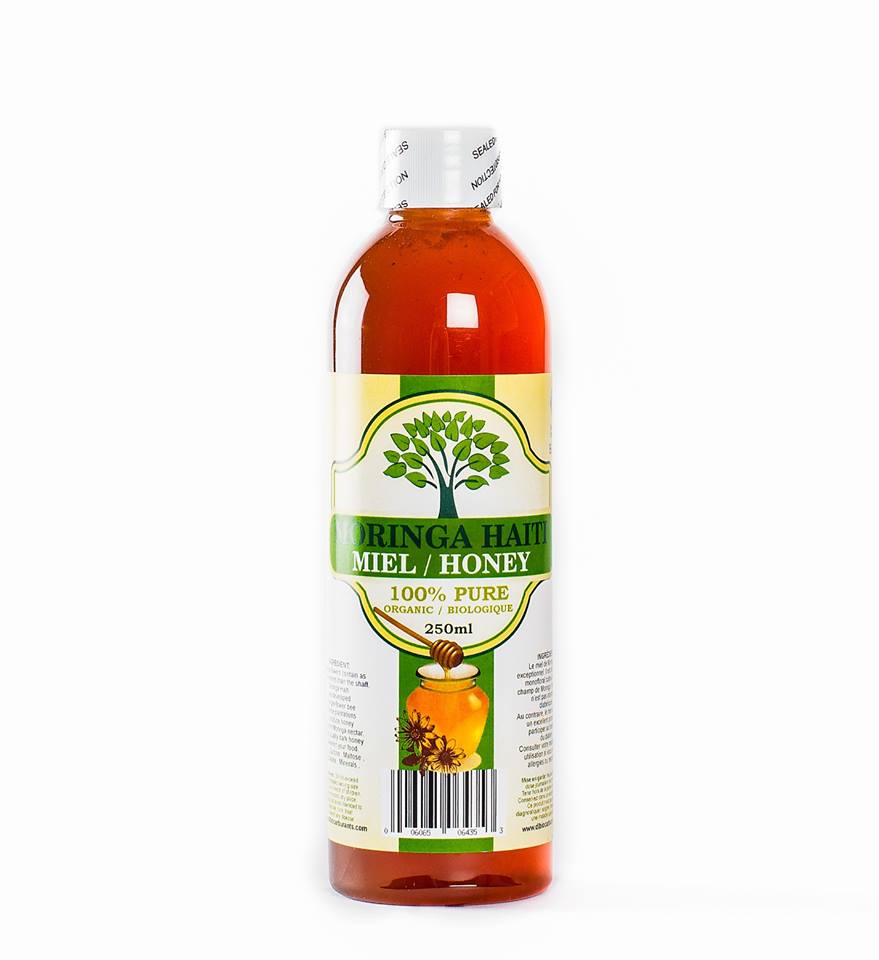 Cosmetic producrs




Oil Moringa Oleifera
• Moringa oil is one of the most exotic and sought after in the world. Fine salad oil, rich in nutrients.
• Moringa oil is a pleasant cooking oil. It is used for frying and blasting. Its smoke point is about 200 ° C, which is good for frying. Moringa seed oil is preferred as salad oil in many places.
• Improve cholesterol and help kill bacteria and other pathogens. Moringa seed oil is known for its nutrition. It is truly unique among many other oils. There are some nutritional aspects that make this oil incredible for use. Versatile oil, cooking oil, refined cuisine.
• Most of our modern medical systems depend on oil, just like the rest of society. Promotes good digestion, promotes normal liver and kidney function
• improve psychological and physical well-being.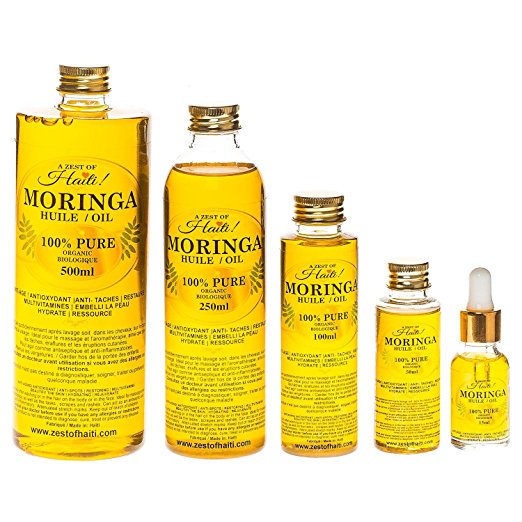 Moringa soap
Moringa soap nourishes the skin, makes it healthy. It also cleans and detoxifies the skin. Moringa soap helps to bring balance to the color and natural tone of the skin. It has anti-inflammatory and antiseptic properties, protects the skin from the environment and prevents premature aging of the skin. Because Moringa is rich in vitamins. A and C, which illuminates the skin as well as unsaturated fatty acids that make the skin soft, daily use promotes a younger and radiant skin. We have created a handmade soap with powder and oil, 100% natural ...
Moringa soap nourishes the skin, makes it healthy. It also cleans and detoxifies the skin. Moringa soap helps to bring balance to the color and natural tone of the skin.
Ingredients: Moringa Powder, Moringa Extract, Moringa Oil, Moringa Honey (Monofloral) Water, Sodium Hydroxide, Sorbitol (Moisturizer), Sorbitan Oleate (Emulsifier), Oat Protein.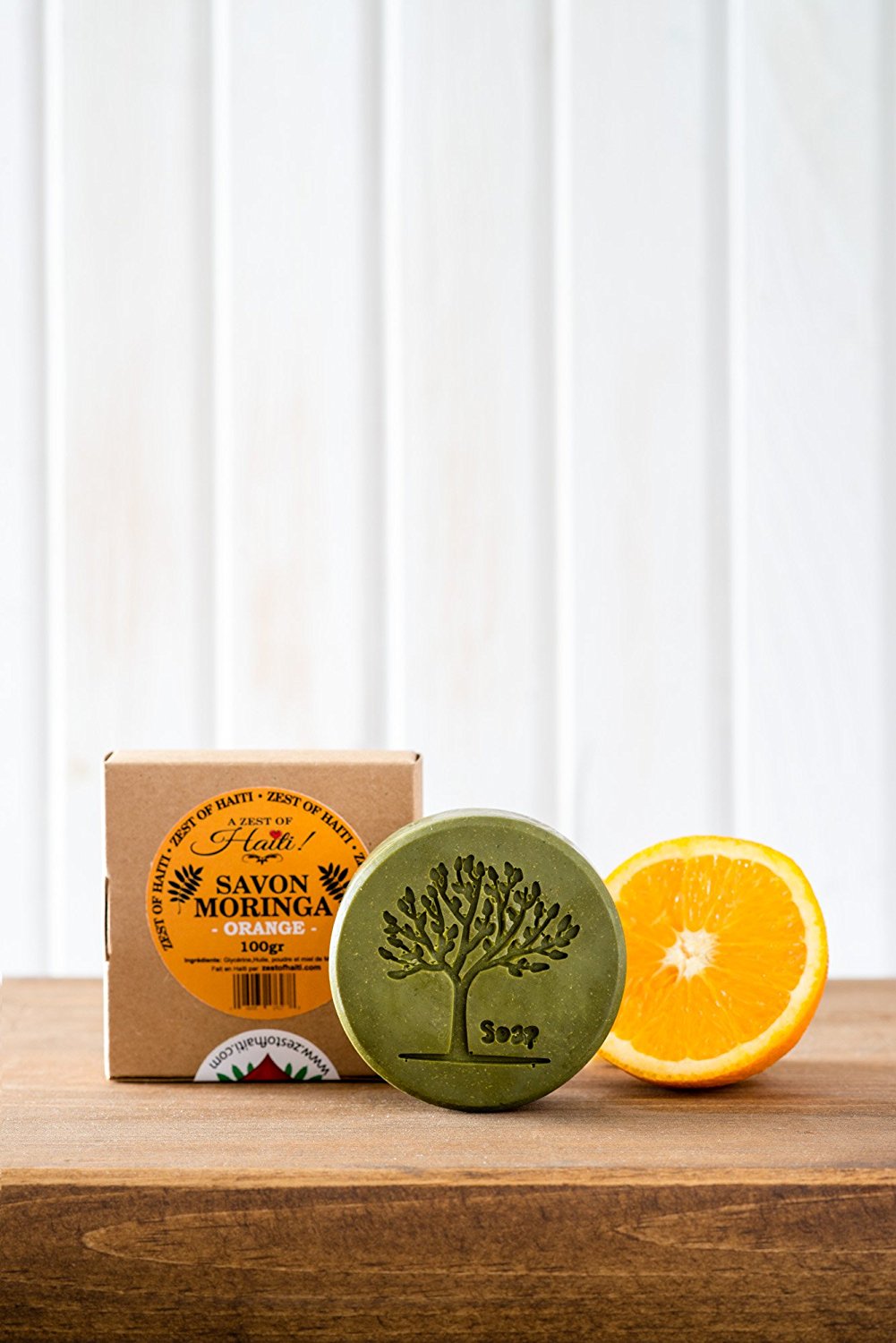 Pommade Moringa
Un mélange merveilleux de l'huile de moringa, de l'huile de cacao, de l'huile de ricin et de la cire d'abeille constitue la meilleure pommade d'engrais capillaire. Nous choisissons l'huile de cacao pour obtenir un parfum naturel qui sent le chocolat, le mélange d'huile végétal.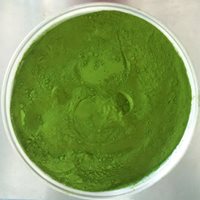 AND ANOTHER PRODUCTS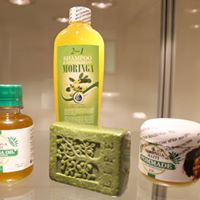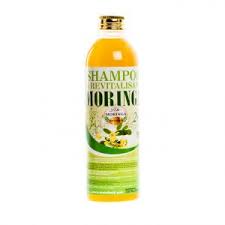 The commitment of the D.A.K Group, Bioproducts, in favor of good nutrition and responsible beauty, has led to a profound involvement of its leaders from the outset. It is part of a real collective consciousness and concerns all stakeholders, internal and external, of the international success of our Group. Our development strategy is to combine economic performance with sustainability, growth, social equity and the preservation of nature. Responsible development, as we live it every day, is one of the prod- ucts of change. Let's take the boldest challenges together. Innovate, let's dare!
"Doing more, doing better and loving to do it" is the motto of the house and the one that best expresses its realistic and pragmatic vision of Responsible Development.