**** If you are viewing this on a mobile device and want to pledge for a reward/pre-sale of the album, touch on 'Rewards' button on the panel just above this message****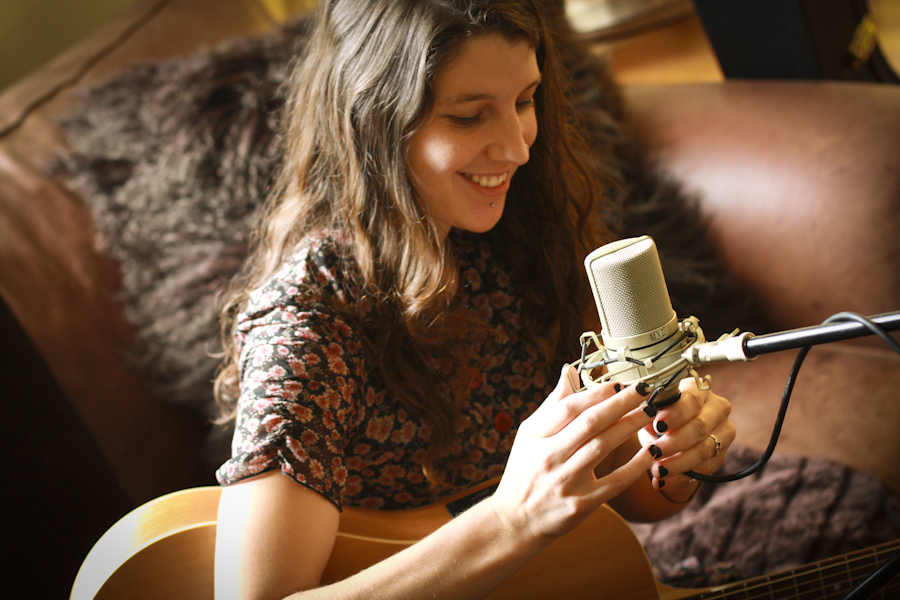 Hello folks, near and far! Mary Webb here. It's been 4 years since my last full-length solo album 'Forest Floor', and over a year since releasing 'Sketches' with the promise of a bigger, better album to follow. My beautiful friend and musical co-conspirator Mike Kirkham and I have been trying all sorts of things since then to make it just the way we envisioned it, but the road has been hurdle-full. These songs have been a turning point for me, so it feels important to get the recording right. A couple of months ago, an incredible opportunity came up to record with the ideal engineer (Brett Allen) in the ideal studio (Snowghost Studio) in Whitefish, Montana, USA.
You might be wondering... why Montana? Well, there are several reasons. Mike and I have been talking for a long time about how we can create the best possible album - the kinds of instruments we will need, the equipment, the people, and the environment. We tried for ages to do all the things ourselves and there was always something not quite working, but when Mike started talking to Brett, the stars aligned. They discussed gear, recording philosophies, how to translate the feel of a performance onto a record. They also shared an appreciation for my music. Then I met Brett over Skype and had a long chat with him, and I felt immediately like I could trust him with this. We realised Brett, and Snowghost, were the perfect fit.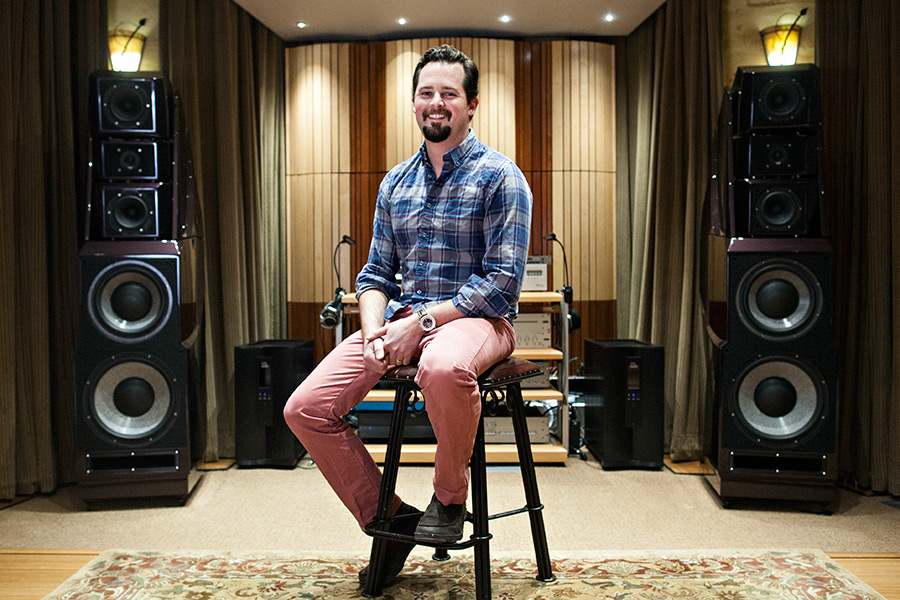 Then, we started discussing the details. Brett accepted a trade of his time and studio for contributions to his studio equipment from Halcro (a company Mike co-owns). This already reduced the cost considerably, and made recording there a real possibility. We talked a lot about what the songs needed in terms of instrumentation, and Brett suggested four musicians from Portland who would cover all our bases, bring a wealth of musical and production experience, and would be the right personalities for this project. (We've all Skyped and been chatting online and I must say I agree!) We locked in dates (January 2017) after the band shuffled some other touring around (seriously, thanks guys!!), and we have been uploading demos and brainstorming arrangements since then. It is quite amazing really, how it has all fallen into place. So, the team is: Michael Kirkham (producer), Brett Allen (producer & engineer), Daniel Hindman (guitar), Brian Wright (drums), Zachary Tillman (Bass), Corey Gray (keys & trumpet) and myself. They are actually all multi-instrumentalists and singers, so we have a lot to work with!
Recording this album will be a huge learning curve for me. I've never recorded with a band before. I've never had other people work on my music like this before. Until now, it's been a pretty solitary journey. To be honest, this new direction is a little bit scary! But it's also incredibly exciting, because I know I'll grow a lot musically from this process, and I will come away with an album I could never have created on my own. The songs I have are a really strong starting point and the parts we add will bring these songs to life.
You can listen to a demo version of one of the new songs, Broken Heart Strings, here. It was recorded at 'The Church' and mixed at Bountiful Studios in Uraidla, SA, with Michael Kirkham and Tim Brierly, 2015.
Recording at Snowghost also offers up a lot of opportunities. Brett and the studio are very well-respected and well-connected. Recording there is, I believe, the best option for me musically, but it's also a great choice in terms of getting the music out there, and making music the career I've been working at for years. Because of the decision to record there, we've had interest from various high profile companies in the industry in Australia and the US which could really open some doors for me once the album is released.
There's also something to be said for going into a completely different environment and getting immersed in the project without distractions. It will be an intensive two week process of rehearsing, recording and mixing. I don't know how much sleep we'll get, but we'll be present, and connected, and focussed.
As you might imagine, going to the other side of the world to record an amazing album isn't free. In fact, the whole thing is going to cost about the same as a new car. But this is important, and I know you want to hear this magical new album ASAP. So I've decided to launch a Pozible campaign to give you the opportunity to pre-purchase the album and other rewards, and also to see and be involved in the process over the next few months. Not only can you pledge for things you won't be able to purchase later, but you can also go about your life with that sunny feeling of having helped this thing to actually happen.
I've tried to make sure there are some interesting and special rewards available, because this is not about 'giving me money'. By pledging to this campaign, you are helping me to make the best art I can, and I want you to be rewarded well for your contributions. Rewards include signed copies of the CD or Vinyl, a house concert, a song written especially for you, handwritten lyrics, and a guitar signed by all of us in the studio. Have a look through and see what most takes your fancy.
We are also taking a skilled and seriously lovely fim-maker, Sieh, with us to capture some footage. I think working on this project will be very special and I want it documented so I can share it with you all. We don't know yet what the footage will 'become' (a mega-scale music documentary? Some snippets of our time in the studio for memories? A horror film?) but it's happening one way or another, so get excited.
Something else you should know, is that this whole project is going to cost a whole lot more than we are expecting to raise during this campaign. That's because we all believe in it enough to personally invest in it as well. We'll get to the cost breakdown in the next section, but you need to know that Mike Kirkham is investing heart and soul into this as well as money, and he has been forging some gems of opportunities that will help us get it out there once we've made the beast. Brett Allen at Snowghost and the guys in the band are already pouring hours of their time into preparing for this project, without sight of any additional paychecks. They believe in this just like we do, and I haven't even met them in person yet! So I really really hope you will get on board and help us to create something beautiful here. And please share this so that more people I haven't yet met can also get involved!
Biographies
Mary Webb (singer-songwriter, marywebbsings)
Captivating vocals, catchy, offbeat guitar picking and a swig of poetry, you can see why Mary Webb has been described as "a shining light" in the Australian Folk scene.
With familial ties to both Adelaide and Melbourne, Mary has spent much of the past few years travelling between the two, establishing a reputation as an innovative performer and songwriter. A strong background in classical and choral music has her in good stead, though her music now also suggests Jazz and Folk have been powerful influences. Mary's songs are thoughtful yet frank, exploring human fragility, self-discovery and connection.
As well as a five-track demo recorded with Australian artist Pete Murray in 2009, Mary also has a solo album 'Forest Floor' and an EP 'Sketches' under her belt and several collaborative releases, including 'Preloved Folk', 'Finding Harold Bloom', and 'Counterpoint'. Her music has been chosen for use in promotions such as Grant Burge's 'Savour The Sound', and charity video campaigns by UNIFEM and The Fred Hollows Foundation. She has worked behind the scenes making music for TV ads and mini documentaries including the Jacob's Creek 'Open Up' series with André Agassi, as sound designer for circus shows, and more recently as music director in a community theatre company for adults with intellectual disabilities. The multi-arts performance group she founded, 'We As Art, We As Artists' has received considerable acclaim in the Adelaide and Perth Fringe Festivals since its inception in 2011.
Mary is thrilled to be recording with Brett and the band at Snowghost in January 2017.
Brett Allen (producer & engineer, Snowghost Music)
Brett Allen attended UCSC where he merged music composition and performance, electrical engineering, physics, and economics into an interdisciplinary degree. He met audio synthesis guru Ed Rudnick of E-Mu Systems as per the the recommendation of his professors, and dedicated himself to studying the classic art of analog synthesizers and recording, as well as the future of computer based production. UCSC and the town of Santa Cruz was very progressive with companies like Antares, E-Mu, Universal Audio, Summit Audio, Josephson Microphones, who made themselves available to Brett. This also led to an introduction to Tom Paddock from Grateful Dead Productions, who would become one of Brett's biggest mentors and advocates. Eventually Brett met SSL expert Simon VanZwanenberg of The Iso, and spent a few summers studying under him – one in the UK, at famed producer Hugh Padgham's SSL room Sofa Sound. In addition to the time he spent with Simon learning how to produce music on the classic early SSL 9000 series consoles, Brett had the opportunity to learn how to maintain and service the flagship SSL 9K XL at the factory in Oxford.
Some highlights:
Pop – Kris Kristofferson, Jason Lytle, Daniel Johnston, Death Cab for Cutie, Stephen Malkmus, Tim Kasher, Peter Bjorn and John, The Avett Brothers, Yo La Tengo, Here We Go Magic, Mumlers , Lambchop, Swell Season.
Jazz – Wayne Horvitz, Marty Erlich, John Pizzarelli, Monty Alexander, Gerald Clayton, Richie Barshay, Erica Von Kleist.
Experimental/Electronic – Zeena Parkins, Stars of the Lid, Christopher Willits, Matmos, So Percussion, Dan Deacon, Dieter Moebius, Isis, Black Dice.
Folk/Country – Ramblin' Jack Elliot, John Renbourn, George Kahumoku, Bela Fleck, Charlie Louvin, Del McCoury, Justin Townes Earl.
SnowGhost Music prides itself on focusing on the natural 'analog sound' of the golden era of recording, while encouraging modern experimentation in the acoustic and electronic realm.
Corey Gray (keys, trumpet)
Cory Gray is a composer, musician, producer, arranger and recording engineer from Portland Oregon. He has toured with The Delines, The Dandy Warhols, Castanets, Darren Hanlon, Norfolk & Western, House of Wolves, Graves, Laura Gibson, and Shelley Short to name a few. He composes for films, animations, documentaries and theatre. Studio production credits include Castanets, Grand Hallway, Wooden Indian Burial Ground, Animal Architects, Ohioan, Zoauves, Carcrashlander, Widower, Themes, Ryan Stively plus many more, and appears on records by Grails, Nocturnal Habits, Decemberists, Norfolk & Western, The Dodos, Hosannas, Mirah…
Daniel Hindman (guitar)
Daniel Hindman is a guitarist, songwriter and multi-instrumentalist living in Portland, Oregon. Currently he is co-creator of the band Pure Bathing Culture. Over the course of three albums Daniel has co written, and played many instruments on the recordings. The band has toured extensively in North America, UK, France and Germany. All three Pure Bathing Culture records have been released worldwide via Partisan/Memphis Industries and Father-Daughter Records. Prior to Pure Bathing Culture Daniel was a touring and recording member of the band Vetiver (Sub Pop/Bella Union) for multiple records.
Recent notable recordings:
Pure Bathing Culture ST/EP (Father/Daughter/Memphis Industries)
Pure Bathing Culture Moon Tides (Partisan/Memphis Industries)
Pure Bathing Culture Pray For Rain (Partisan/Memphis Industries)
Vetiver The Errant Charm (Sub Pop/Bella Union)
Damian Jurado Maraqopa (Secretly Canadian)
As a guitarist/multi instrumentalist in the studio:
Richard Swift
John Congleton
Henry Hirsch
Joe Ferla
Thom Monahan
Avishai Cohen -Bassist (Blue Note Records)
Mark Guiliana
Damian Jurado
Pearly Gate Music
Sarah Lee Guthrie
Additional touring and live performances with:
Lucius
Dawes
Fruit Bats
Richard Swift
Josh Dion
Brian Wright (drums)
Brian Wright is a Portland, Oregon-based drummer, session musician, composer, and educator. He is currently a touring and recording member of Pure Bathing Culture, who have toured extensively across the U.S., Canada, and Europe. Brian has been playing drums since he was nine years old. Since graduating from California Institute of the Arts with an MFA in Jazz Studies, he has been a sought-after sideman in an eclectic mix of musical settings. He has worked with West Coast musicians and bands such as Tomo Nakayama, Carcrashlander, Gold Leaves, Kacey Johansing, Eric Johnson (Fruit Bats), Portland Cello Project, film/television composer John Askew, House of Wolves, producer/engineer Brandon Eggleston, Widower, and many others. Brian has recording credits on dozens of albums as well as various film and TV scores.
Zachary Tillman (bass)
Zach Tillman is an incredibly gifted gentleman who as a singer-songwriter plays under the name Pearly Gate Music (though with a stylistic variety of full-band options). He makes beautiful, challenging, simple-yet-complicated songs structured around his extraordinary singing, vivid lyrics, and unusual melodic sense. Sometimes conjuring the feeling of a punk rock religious revival in an old-time prairie tent, sometimes stripped down to spare acoustic-guitar-and-lovely-croon, Tillman's music sounds as if it were written and performed by a bedraggled dust bowl poet influenced by whatever popular songs from the poor folk circuit were being sung after dinner in the parlors of his youth — and who somehow managed to supernaturally absorb the sound of Lubbock circa 1955, Laurel Canyon circa 1968 and Berlin circa 1980.
Sieh Mchawala (film-maker)
Raised in both Tanzania and Australia, Sieh has filmed and directed across the continents. For his 1 hr ABC documentary Barefoot in Ethiopia, Sieh filmed a gutsy young brother/ sister team over four years as they hit the desert in Ethiopia every Christmas to have a crack at aid work. Sieh has recently completed camera roles on a number of TV series including Holy Switch, Croc College, and Jillaroo School for the ABC and Movin it mobstyle for ABC3 and NITV. He was Filmmaker in residence on the acclaimed Big Stories Small Towns project, which won a SXSW award for Best Community Interactive in 2012. His debut documentary Ayen's cooking school for African men, is a joyous celebration of life in a new culture, and winner of the Golden Lion in Swaziland.
Michael Kirkham (producer)
Mike played in a number of high profile Adelaide/ Australian bands throughout the 1990's, which included an album for Warner Music and support shows for international acts, including Dire Straits. At the time Mike also wrote and published a successful vocal tuition book through Koala Publications, which sold in good numbers worldwide.
In 2000 he move to Edinburgh, Scotland and supported himself playing folk/ indie clubs and festivals. He returned to Australia in 2003 and set up the online pro audio website The Electric Room, followed by a Hifi distribution company Magenta Audio. In 2013 he became co-owner of Halcro, a high-end amplifier manufacturer. Halcro amplifiers are a key component in the SnowGhost reference monitoring system.
Michael's home studio has evolved significantly over the years and is currently built around a 56 channel DDA console and 24 Track 2 inch tape. It is within this space that much of his current focus lies. Over the past few years he has worked closely with Mary Webb and other Adelaide based singer-songwriters in a producing/engineering role.
"I am extremely excited to be working on this upcoming album with Mary Webb. She is a remarkably gifted singer/songwriter and a kind, compassionate human being. I feel humbled to be sitting alongside an engineer as experienced as Brett Allen in his magnificent studio and am honoured to be working with musicians of the calibre of those he has assembled. I am sure sure magic will happen in January and I thank you greatly for your support." -Mike Kirkham
How The Funds Will Be Used
Here's a pie chart so you can see what the money is for, at a glance.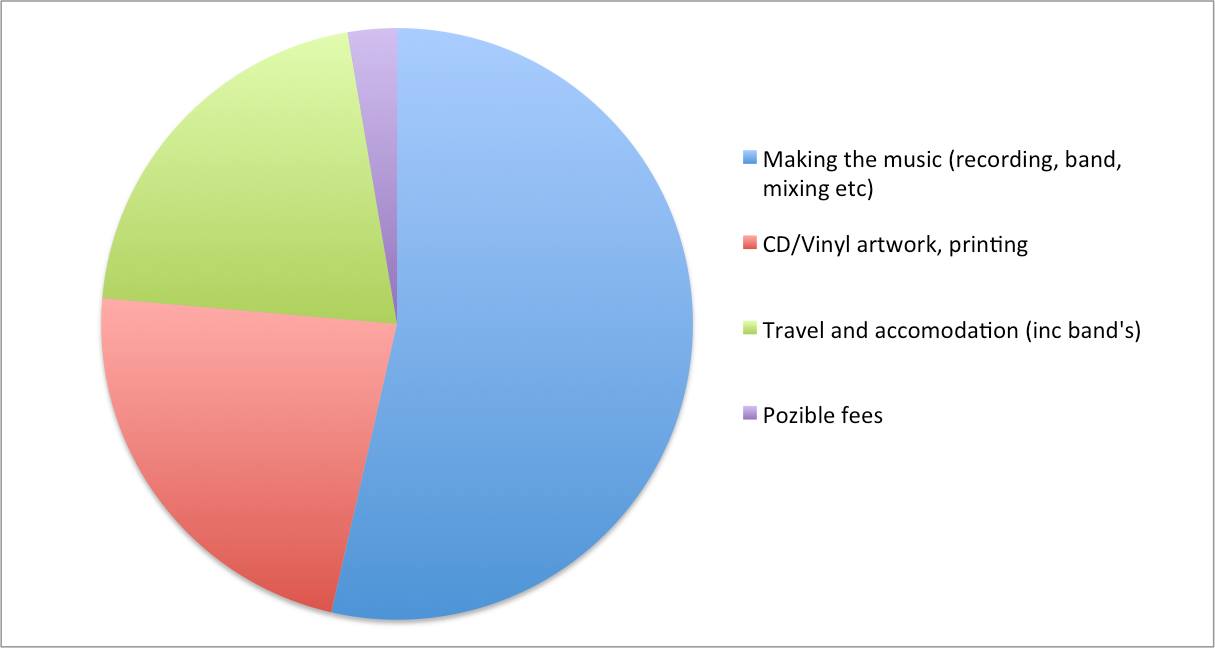 Here is a breakdown of estimated costs for the project (in AUD). We do not anticipate the crowdfunding campaign to cover the entire amount, but if it does, well, that saves me selling my kidney, so don't hold back!! The studio and engineer are already covered, thanks to Halcro. Mike is covering the travel costs for himself and Sieh, the film-maker. (Legend!) Cost of printing CDs/Records will depend on numbers ordered, as will the Pozible fees. Final mastering costs will depend on the length of the album being mastered. The immediate costs are flights/travel, accomodation, and paying the musicians. Then mastering, artwork/design and printing. There may be slight variation due to the US/Aus exchange rate.
Pay studio musicians - $16,525
Band travel costs - $1,400
Accommodation in Whitefish -$4,073 (band for one week, us for two)
Mastering (CD and Vinyl) - $3,500
Cover artwork and design - $2,400
CD + printing, 2000 copies - $4,580
Vinyl pressing + printing, 200 copies - $1,550
Pozible fees - 3% + 3%+30c per transaction (approx. $1,000 for $15,000 goal)
My flights/travel to Whitefish - $2,352
Studio and engineer $18,250 (paid in kind)
Producer's flights/travel - $2,352 (he's paying his own way)
Filmmaker's flights/travel - $2,352 (Mike's covering this too)
Other possible expenses include the cost of the rewards that sell (materials, guitar), and later down the track, the cost of touring, a publicist etc.
The Challenges
There are definitely challenges ahead, but I have a creative, committed and strong team with me on this, with a lot of collective experience. Here are some of the challenges I anticipate, and how I might deal with them.
-Raising the necessary funds, and covering unexpected costs.
We've been thinking about this one for a while now. It will ultimately come down to balancing the ideal with practical. There is an ideal way to do things, but there are ways we can minimise the cost of some things, if we don't raise every cent we need. We've also spent months working on deals for promotion/advertising once we have the recording, and possible investment from other sources. We've had some good results with this so far and will keep at it.
-Working with a band in the studio for the first time, with limited hours.
Luckily, everyone else there will have worked with a band in the studio before! They absolutely know what they are doing. I was pretty nervous about this bit early on, but the further along we get in this process, the more at ease I feel. We are doing a lot of preparation before we go and I'm in regular contact with the band members about the music and the process. I will learn a lot from working with this group of people, which I will then be able to take into the next project and the next, so it's an investment in future me as well.
-Knowing when to take advice and when to put my foot down.
This is always a hard one, and it's something that I'm sure sits on the minds of most people from birth til death. Most of the group I haven't met in person yet, and have never worked with before. But I will have Mike by my side, who I trust A LOT and who knows me well. This will really help! I've worked with him a lot, and we've been discussing the fine details of this for so long that it'll be hard to go off the rails with him around.
-Keeping up momentum and capitalising on the opportunities.
As with anything, this requires a lot of planning and anticipation as well as flying by the seat of your pants. This project is immensely important to me, so I'll be pouring my whole self into this, and I'll be pulling people along with me, like my wife, my family, my friends... in the genuine belief that it will be so very worthwhile. I know those around me will look after me and energise me when needed.
-The timeline.
This campaign has a timeline, and if we don't reach our target before the deadline, we lose it all. Please don't let this happen! I will be trying my best to get this out there, and I really hope you can help me. I can't give you a specific release date, because there are too many unknowns at this stage, but I will be keeping you in the loop about all this over the next few months, and hopefully you'll agree it's worth the wait!
-Staying warm, while keeping a cool head!
Anyone got any snow gear I can borrow?