We have been thinking long and hard about this...
We are ready to make album #2. I have written my heart and soul out, so we have the songs. We have driven the width and breadth of this great land... so we have the stories and ideas. We are ready.
However there's still one thing missing (or two things if you count the cash). And that is you.
Everything we have ever done has been thanks to you. You helped us make our first record 'Small Town Big Shot' pozible, you host house concerts, you come to country halls shows in the middle of paddocks, you vote for us, you wear I LOVE FANNY Merch loud and proud… so why change all this now?

Last year Dan and I drove over 60,000km around the country, playing shows wherever we could, to good folk all over and we just loved hearing your stories and learning about where you live. Our Country Halls Tour is about to go into its 6th year, we have played in over 50 halls and don't plan on stopping anytime soon. We are independent, self-managed, self -booked, we entirely run our own tours. and you know what, we are MIGHTY PROUD of that and it's all made possible because people like you support us.
After having such a massive year where we ABSOLUTELY SMASHED our own expectations... honestly one minute we were driving along wondering where our next camp would be and how we were going to afford fuel and then next minute... we were still driving along, working out how to pay for fuel BUT with a WHOLE HEAP of milestones and amazingness under our belts (see below for brag list) and...
It's all thanks to you guys, so instead of taking the traditional route here where we sign a big deal, we thought, to hell with it. LET'S DO IT ALL AGAIN THE WAY WE DID BEFORE...
So.. are you with us??? Can we do it again?
We would love you to be part of album %232 by helping us raise the funds to actually make it. We have broken down the costs that your contributions could go towards below. It's a pricey business but we are willing if you are. We will be sharing the new songs as we hit targets along the way.
So. Let's do it. Let's make an album together!
Heres how the last album you crowdfunded went: 'Small Town Big Shot' released Sept 2015
- #6 on the ARIA chart
- #15 on the Australian Independant Records chart
- Nominated for an ARIA award for Country Album of the Year
- Has had THREE #1 Singles on CMC + Land of Gold was %233 on the 2016 Top 100, placing as the highest Aussie clip for the year
- Land of Gold - WON A GOLDEN GUITAR award for QANTASLINK best new talent
* * * * 4 Star review - Rolling Stone Magazine **** 4 Star review - Sydney Morning herald
Thanks for being apart of it all again! Lets do it!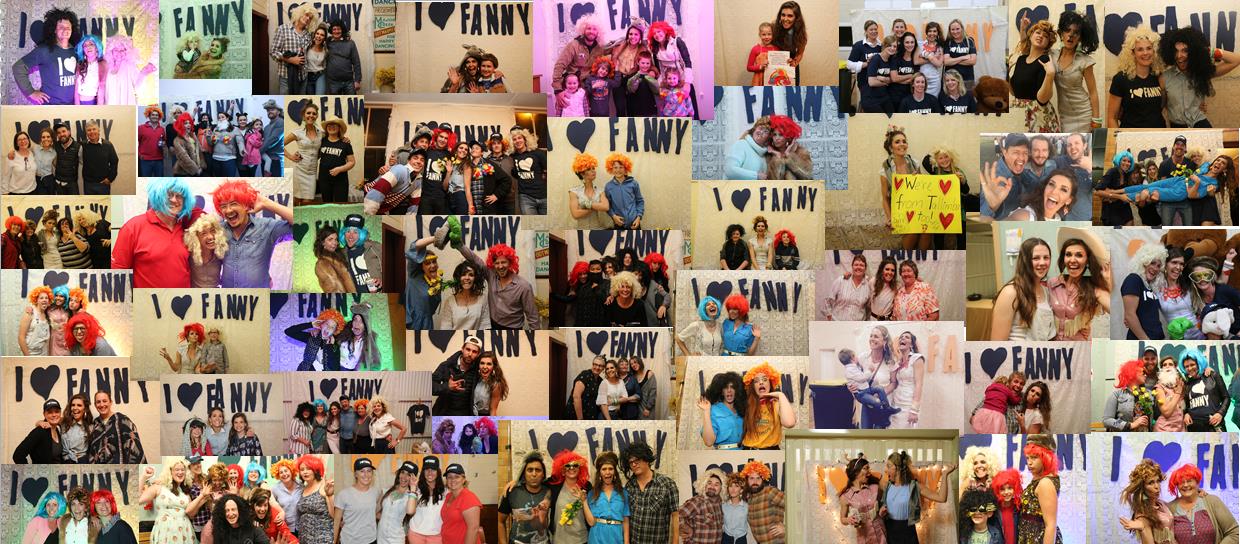 How The Funds Will Be Used
We will be using the funds to actually record the music. Get those songs down and make them as ready as we can for your ears.
Below is a breakdown of what it will cost us to record 11 - 12 songs in the studio (and other places). It will take about 3 weeks for what we want to acheive. We will be in the studio everyday from about 9:30am to 7pm...8pm...10pm... so its pretty full on.
COST BREAKDOWN:
Studio/Engineer - $11,500
Musicians (paying people to spend their time and talents) - $3000
Mastering (where they make the record all shiny and ready to go) - $2000
Rewards costs (getting together all the rewards, printing the tea towels, getting the fanny packs made etc) - $2000
Postage (this is a hefty one) - $1000
Pozible fee (Pozible take a 5% fee) - $1150
Fanny wage (so we can pay our rent and eat some food for three weeks) - $500
Dan wage - $500
TOTAL: $21,650
The Challenges
Look its all going to be challenging. Making something you really care about always has its hard bits. I mean come on... its our second album baby - raising albums isnt meant to be easy.
For us the real challenge is coming up with the funds to be able to afford to create the album they way we really want it. However overall we feel if we can overcome this first hurdle and you guys stick by us then we are willing to give it everything we have.