In the vein of Prince, Morris Day and the Time, Madhouse, and Sheila E, Lake Minnetonka is the funk juggernaut forging a Melbourne take on the Minneapolis Sound.
For the last 3 years we've been working on our debut record, and finally we are really, REALLY close to releasing it!
In fact, we have the album launch booked for Friday 23rd February 2018 (save the date!)
All the tunes have been written, and performances recorded, but between now and February, we need a further $5000 for post-production: mixing, mastering and pressing the album, and for that, we need your help.
If you're like us, you'll be hungry to hear the album on vinyl, and so we absolutely want to make that happen! But vinyl is expensive and is a bit of a luxury for us, so we're making it our stretch goal. If we make $1000 over our target, we can press Melbourneapolis onto 12-inch vinyl.
We have lots of different rewards to choose from, such as tickets to the launch, merchandise, an exclusive behind the scenes short film, and even your own personalised slice of Melbourneapolis funk.
All the details can be found under the 'rewards' tab, so check them out, and thank you for being a part of bringing Lake Minnetonka's Melbourneapolis to life!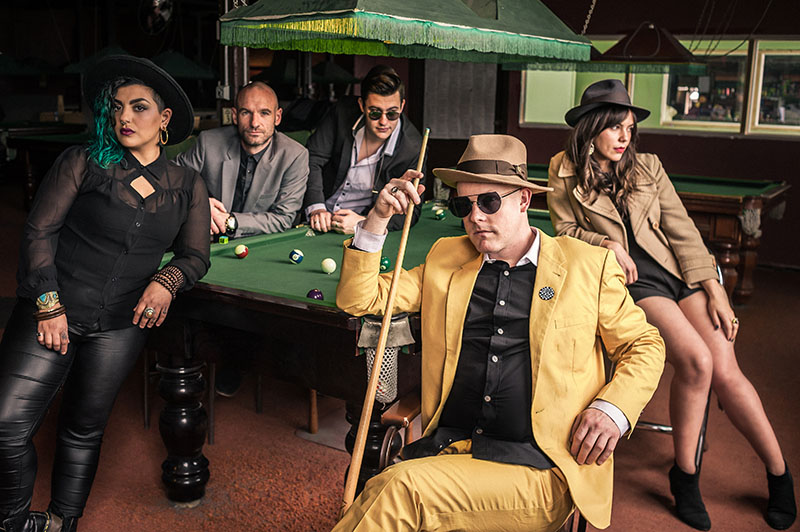 About Lake Minnetonka
Based in Melbourne Australia, Lake Minnetonka features bandleader and composer Adam Rudegeair (PBS FM's 'Black Wax', The Bowie Project) on keytar and synths, Jack Wieseler on guitar, Ann Metry (Sol Nation) on bass, Emily Shaw on drums and 'AJ' Jackson on tenor sax, as well as frequent guest vocalists and musicians. In addition to their own original robofunk tunes,
Lake Minnetonka love to get down on classic Minneapolis joints from back in the day by the likes of Mazarati, The Family, and Morris Day and the Time!
In 1987, Prince released two instrumental jazz/funk albums under the band name Madhouse that blended the bebop-infused saxophone wizardry of Eric Leeds (fDeluxe, D'Angelo), with heavy robotic grooves. It is from these instrumental Madhouse recordings that Lake Minnetonka takes its cues, combining hard and irrepressible beats with infectious jazz riffs and incendiary solos.
Formed in mid-2013, the band had their first gig at the legendary Purple Emerald, a local haven for funk and acid jazz bands. Swiftly growing a loyal following on the strength of their live shows, the band soon holed up in the recording studio, smashing out five tunes in one marathon session. The fruit of this recording was the EP 'This Is Lake Minnetonka', a playful nod to the infamous scene between Prince and Appolonia in Purple Rain that inspired the band's name.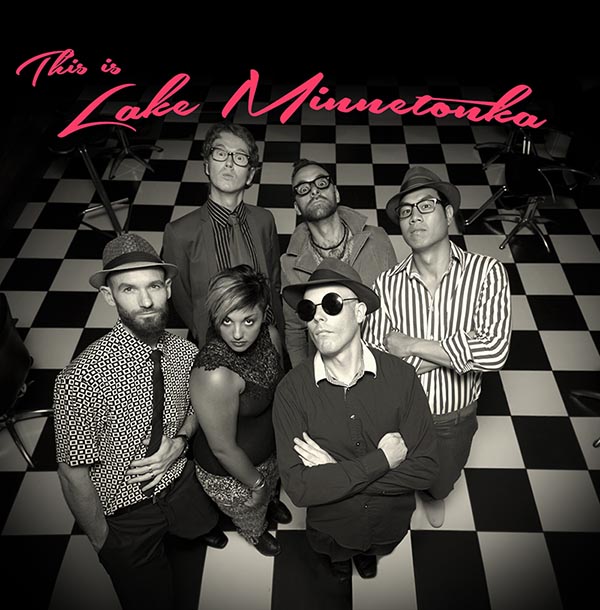 By 2014, members of Lake Minnetonka were invited onstage to jam with Larry Graham and Graham Central Station during their Bluesfest sideshow at the Corner Hotel. They also played with Dr Fink from Prince and the Revolution when he was in Melbourne four months later, and he then joined them on stage during their own gig just before he flew home to Minneapolis.
With their fan base growing steadily, 2015/6 kept Lake Minnetonka busy, with gigs at the Spotted Mallard, Bar Open, The Toff In Town, The Curtin and Open Studio, amongst others.
In June 2015, they hosted a 'Royal Funk Party' at LuWow, which has given birth to the 'Royal Funk' brand of events. Since then, the band has headlined the Royal Funk Festival at Shadow Electric in December 2015, the Royal Funk Residency at Toff in Town across June 2016, and the Royal Funk Party back at Toff in June 2017.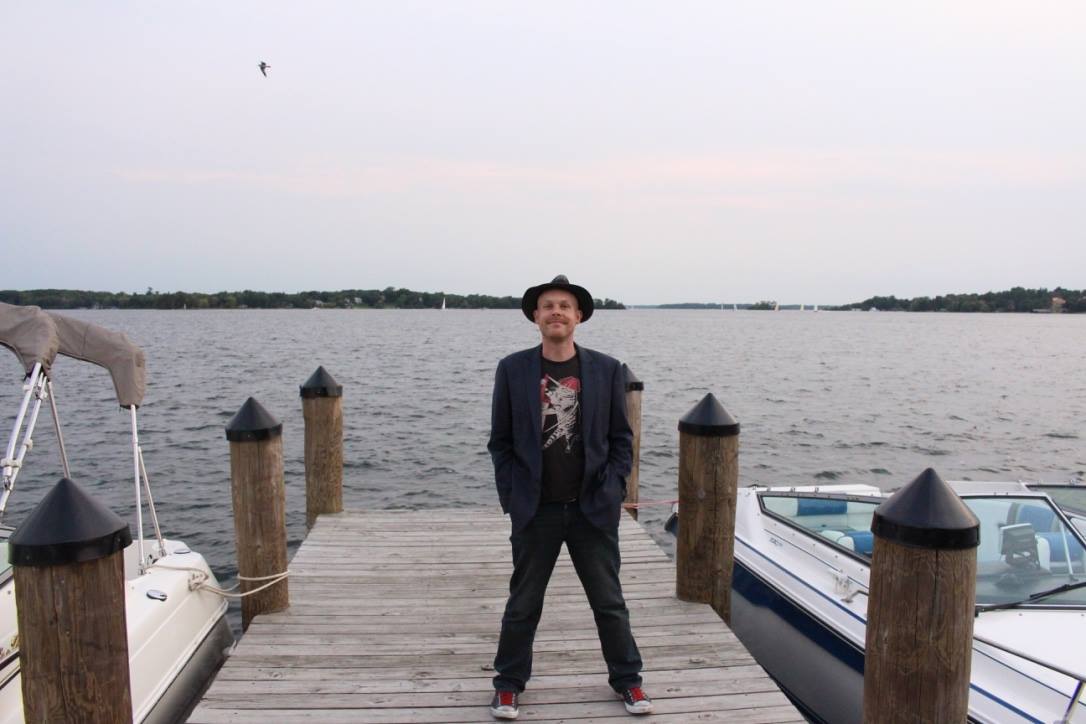 Adam at Lake Minnetonka (the real one!)
In August 2015, Adam went to Minneapolis to do some writing and recording with former Prince band members Dr Fink, Eric Leeds and Sonny Thompson. Once he returned, Adam got the band back into the studio in January 2016, recording tracks to complement the Minneapolis recordings. Three of these tracks were released during 2016, including 'Clipnosis' and 'Out There Bout There'.
Most recently, 2017 has already seen Lake Minnetonka play the Sydney Road Street Festival in March and the Stonnington Jazz Festival in May, as well as recording with Paul Peterson (The Time, fDeluxe/The Family) when he was here in April. He played on two tracks that will feature on the band's debut album, due for release in February 2018.
In November, Lake Minnetonka will launch a new single, 'There It Is', at Bird's Basement in Melbourne.
Tickets for the single launch are available at https://birdsbasement.com/show/454/lake-minnetonka
Francoise D'Argent and Lake Minnetonka perform 'There It Is' at the Evelyn residency in September.
Melbourne funk redeemers Lake Minnetonka are turning all the right heads in all the right places. – Happy Mag (hhhhappy.com)
Funklords Lake Minnetonka have been bringing infectious jazz riffs and bouncing funk beats to Melbourne since 2013, jetting between hometown Melbourne and the soulful Minneapolis that has been influencing their sound. – Speaker TV
Loving the new sounds from Lake Minnetonka! 80s New Wave jazz funk paradise! – Jazz Got Soul, PBS 106.7fm
Meet the Band
Many musicians have contributed to our debut album, but let's start off by meeting the band themselves: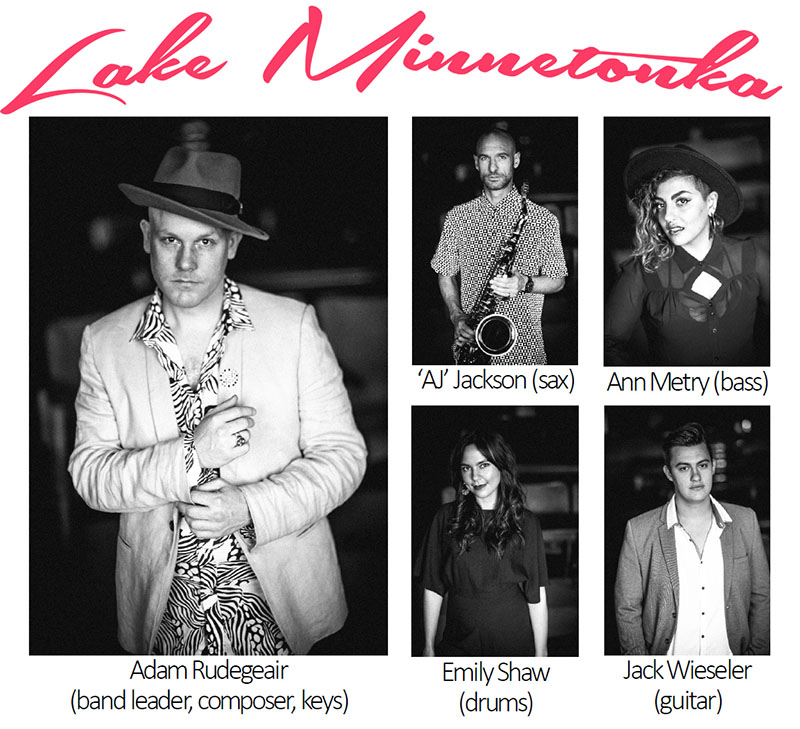 In addition to this rad collective, we would love to thank the other musicians who have shared their time and energy with Lake Minnetonka over the years, on stage and in the recording studio: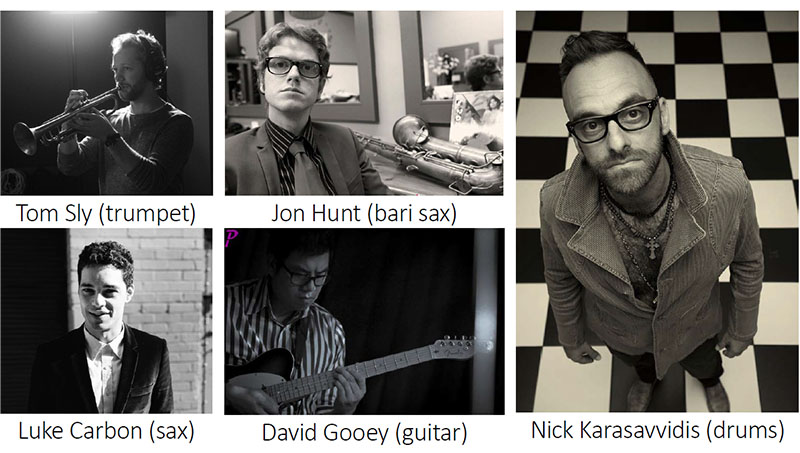 Our Collaborators
We are VERY excited about some of the other amazing people we had a chance to work with while creating this album! We offer huge thanks to our musical collaborators, both in Minneapolis and in Melbourne.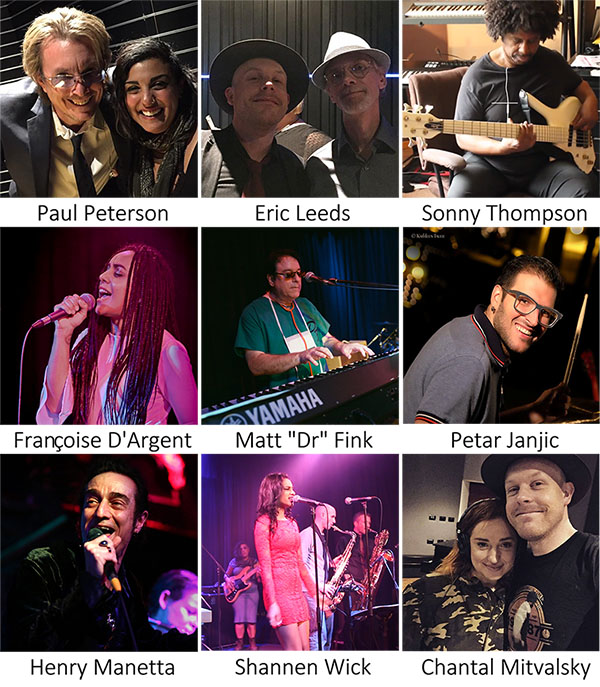 Our Team
As well as our amazing musicians, there are a number of people working behind the scenes to make this album happen.
First off, big thanks to all the following recording studios:
Rolling Stock Recording Rooms
Pughouse Studios
RMIT (Melbourne)
Star Vu Studios (Minnesota)
Funk Noir HQ
Collarts
And to our immensely talented recording and mixing engineers:
Myles Mumford
Justin Ashworth
Matt Fink
Adam Rudegeair
Our super cool photos were taken by Michelle Grace Hunder of MGH photography, and our artwork is done by Reverend.
Sarah Guppy of This Much Talent and Karen Conrad of Karen Conrad Publicity do an awesome job of promoting the band, and will be helping us to promote the album release and launch. PLUS we're hoping to get Adam Lewis of The Planetary Group on board next year to help promote it in North America (maybe that's an extra-stretch goal?!)
Finally thanks to Claire Hennekam, band (and campaign) manager for doing all the typing! :-P
AND A BIG THANKS TO YOU for reading, listening, pledging, coming to our gigs and supporting our creative endeavours!!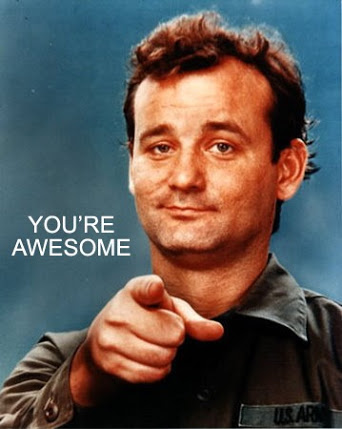 Some of our favourite moments so far
Jamming with Dr. Fink when he was in Melbourne
Ann and Adam jamming with Larry Graham and Graham Central Station when they came to Australia for Bluesfest
Playing at the Sydney Rd Street Festival and the Stonnington Jazz Festival this year
What We Are Looking Forward To
Obviously, we are looking forward to finishing and launching the album! The launch is going to be a very special night at Howler in Brunswick on Friday 23rd February, with a line-up and list of special guests not to be missed!
After that, we'll be using the album to attract the interest of festival bookers and promoters, both locally and overseas. Adam will be heading back to the US in 2018, where we'll be promoting the album, from Minneapolis all the way down to New Orleans!
We're hoping that the strength of the album will attract more collaborators, who will feed into the next project.
Any Questions?
Q. What's a stretch goal?
A. A stretch goal is something we'd love to get on top of our original goal. We need $5000 to finish the album and press some CDs, but we'd LOVE to press some vinyl as well, so IF we get to our original goal of $5000, we're going to try for a further $1000 to help with the costs associated with pressing vinyl, printing the artwork, etc...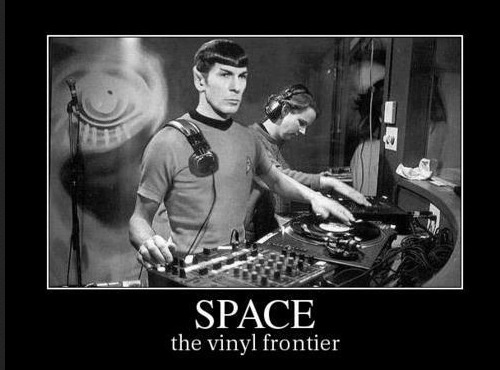 Q. What happens if you meet your stretch goal? How do we get the vinyl?
A. Great question! We've consulted the Pozible Gurus (thanks, Lili!) and they have assured us that you can change your reward any time BEFORE the campaign is finished. So if you'd prefer to get the vinyl, pledge for a download link (or a CD), and if we reach our stretch goal, we'll create some vinyl rewards that you can upgrade to.
Q. Why is postage so expensive?
A. Because we're in Australia, miles and miles from ANYWHERE (except New Zealand). Sorry :-(
Q. Will you be adding any more rewards?
A. We are still trying to organise a couple of surprises, so we'll announce those when we can - stay tuned!
Q. In the rewards, it says there are two different t-shirts, Lake Minnetonka and Melbourneapolis. Can we see them?
A. Sure, but, er, not yet. We'll share them with you ASAP. In the meantime, feel free to select one or the other, and you can always change your mind once you see the designs.
Q. Why can't you say anything about Prince?
A. Weeell, we can, but we have to be careful. It's a bit of a running joke, but the background to it is that Prince was always rather...litigious...during his career, and playing his music or using his images for your own purposes usually got people - including his fans - into hot water (and not the kind you can purify yourself in!)
Realistically, Prince is a huge influence on the band, but that is so obvious, both in the music, and the style (not to mention the name!) that it almost doesn't need to be mentioned. So to be safe...we don't.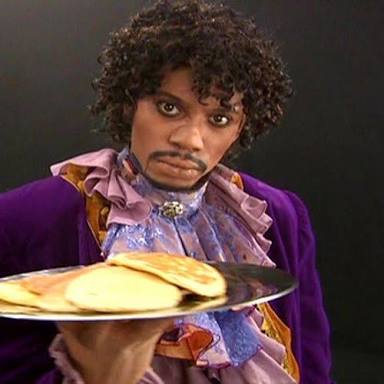 NOT a photo of Prince
Q. Can we visit Melbourneapolis?
A. Sure! All you have to do is buy the album, or else come to the launch and experience Melbourneapolis Funk in the flesh! :-)
Budget Overview
We've kept it simple for this campaign.
The band has covered the costs of recording, some of the mixing and promotion for the release and launch.
What we need help with is the remaining mixing, mastering, and CD production.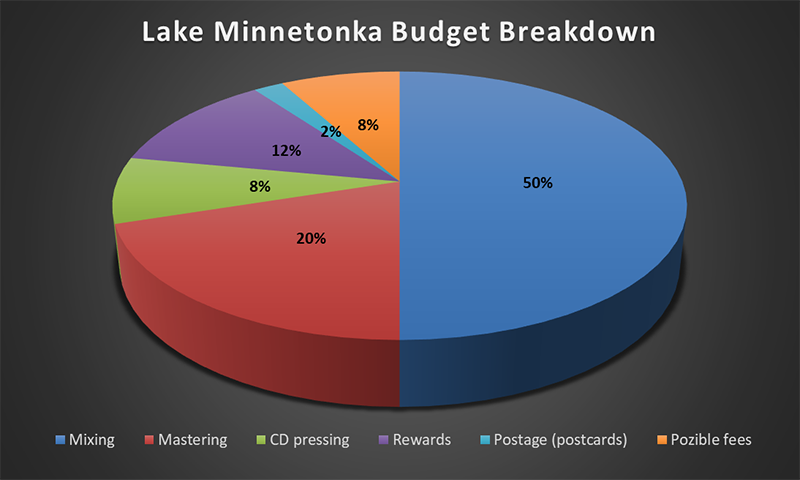 Mixing $2500
Mastering $1000
CD pressing $ 400
Rewards $ 600
Postage (postcards) $ 100
Pozible fees $ 400
TOTAL $5000


Any additional funds will go towards more publicity for the album, to spread the Melbourneapolis love further.
PLUS, should we reach our stretch goal of $6000, we'll be able to put $1000+ towards pressing some vinyl.
Potential Challenges
There are always challenges in creating an album, but we have overcome most of them, having all the recording done.
If we don't meet our target, we will need to review our options for mixing and mastering, and will be constrained to a digital-only release of the album for now.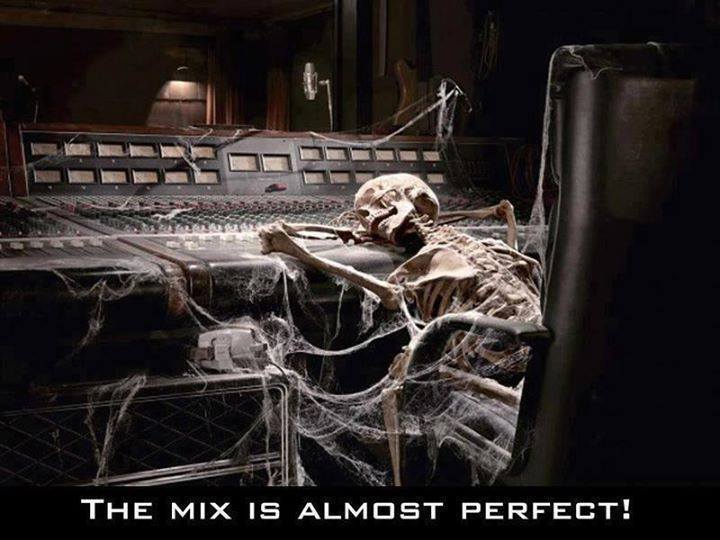 THANK YOU so much for your support, and we look forward to bringing you the sounds of Melbourneapolis very soon!!