"Jim, with a T" will be performed for the first time ever as part of the Melbourne Fringe Festival in September 2017, and we are asking for your support to make it happen!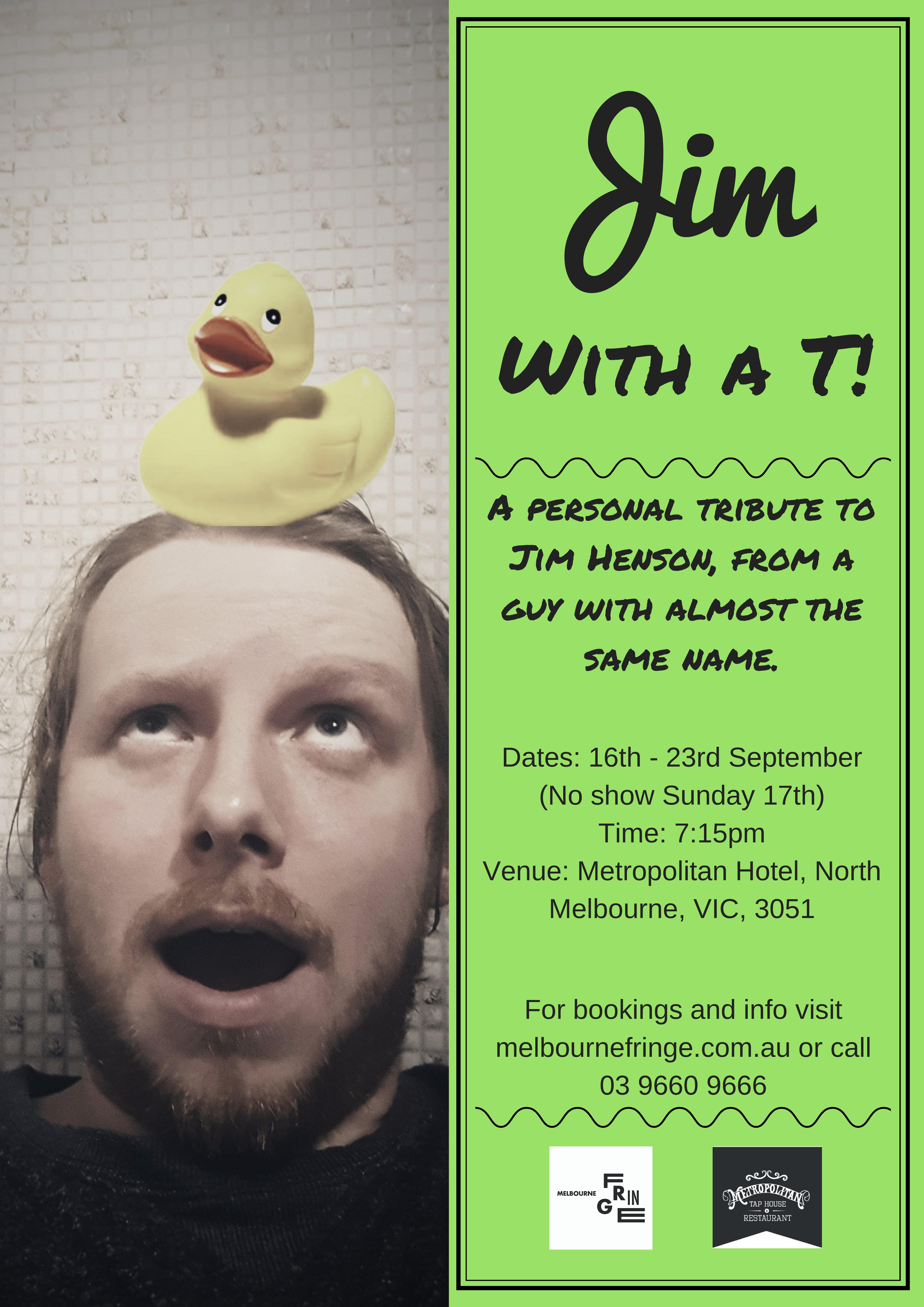 What is the show about?
"Jim, with a T" is a tribute show to the life and work of Jim Henson. Written and performed by me, Tim Green, the show explores the worlds of Henson through the songs his characters have made famous. As I seek the secret to Jim's genius, and show just how said genius has affected my life, the audience goes on a journey to recreate some of Jim's most iconic moments and get in touch with their own inner happiness and creative imagination. Funny, touching, and somewhat crazy, the show blends the innocent wisdom of Jim Henson with the difficult cynicism and anxiety ever-present in my life.

How did this show come to be?
This show has been a passion project of mine for a long time. The idea came to me because I wanted to find a way to pay tribute to my personal hero, Jim Henson, and the incredible impact his work has left on both my own life and lives all over the world. Jim was a very unique person, and it showed through in his work and characters. What better way to tell his story then to use the songs his characters shared with the world over his wonderful life.

Why Jim?
Jim was an imaginative, loving, creative, self-made genius. He wasn't the type of genius who discovers some mathematical formula underlying existence, or plants the foundations for inter-galactic space travel. He was the kind of genius that takes a simple idea, some fabric, and creates a world of characters and fun that inspires us to be better. Simplicity, imagination, and hardwork were Jim's ideals, and they have provided comfort and inspiration to me and so many others. He deserves to have his story told, and I want to be someone who tells it.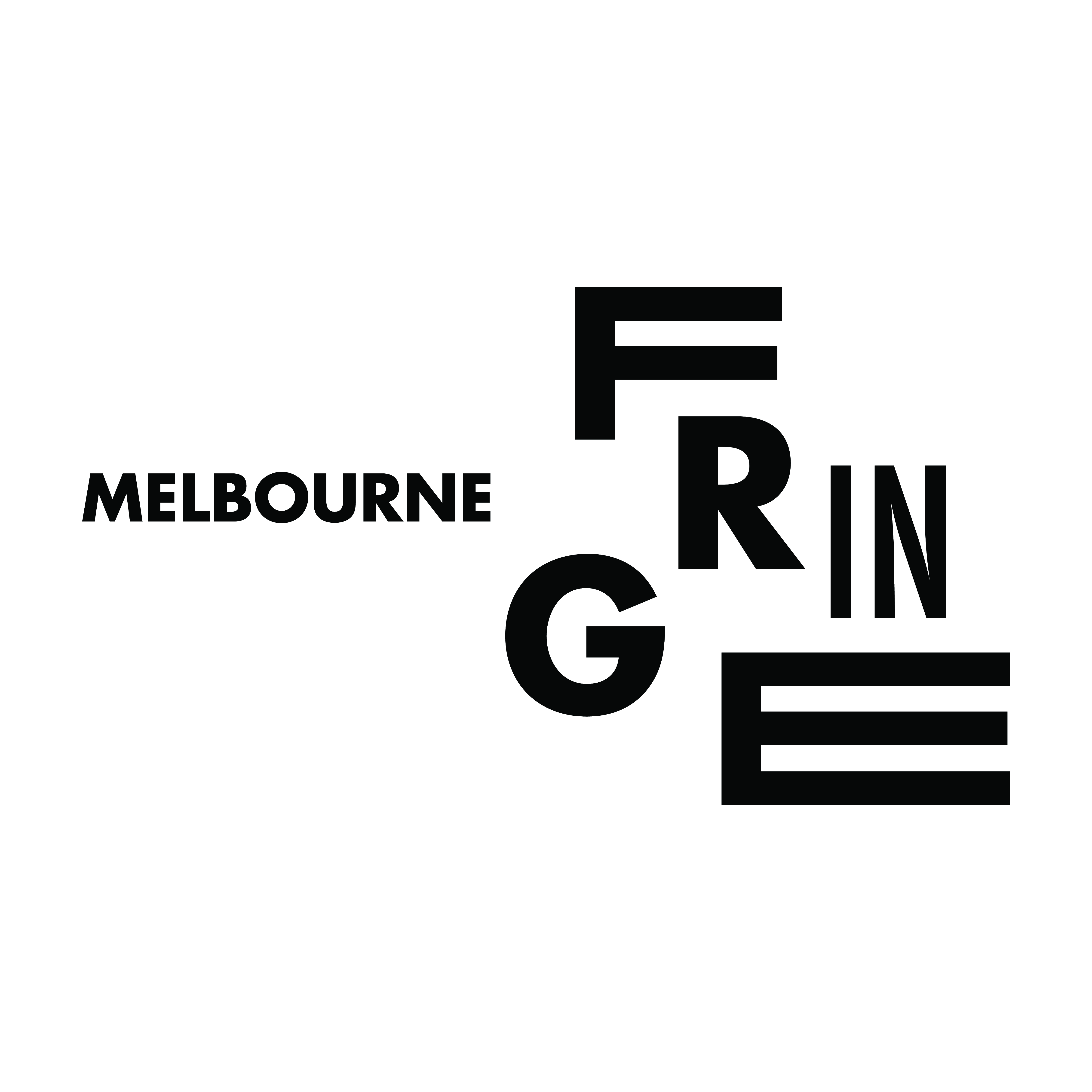 The 2017 Melbourne Fringe Festival presents the first opportunity for me to present this work to the world in all it's glory. I have been given a 7 show run at the Metropolitan Hotel in North Melbourne as part of the Fringe Festival line up, and could not be more honoured to take on this opportunity.

As a writer/actor/producer, I am organising and performing this show alone, and learning every day. My goal is to present a show that not only informs and inspires, but reflects the professional attitude and work I aspire to. This is a chance to present my own work in a professional setting, and I am incredibly excited.

Your support will help me achieve this to it's fullest extent. Please keep reading to find out how.
How The Funds Will Be Used
The funds raised through this campaign will go towards ensuring this show is as great as it can be, and produced and performed in a professional manner. How you ask? Well let me tell you.

$1000 will go towards paying my professional accompanist for their services. They are a vital aspect of my vision, and deserve to be justly compensated for the work they do as a professional.
The remaining $600 will be put towards marketing the show, both online and in print. Spreading the word and getting bums on seats will not only allow this show to be successful, but it will also help me spread the love I have poured into this show.

The uses of the funds raised are very simple, but so important to the success of "Jim, with a T" at the Melbourne Fringe Festival. My supporting accompanist and my audience are the two most important elements, and your support will make sure both are the best they can be.
The Challenges
Acting as the sole writer/producer/director/performer of "Jim, with a T", and performing it in the Melbourne Fringe Festival for the first time presents a myriad of challenges. Organisation of production, tracking down hard to find sheet music, having enough confidence in myself and my show to go after this opportunity. These are just a few of the challenges I have and will face.

The greatest challenge, though, for this show is making sure it finds it's audience. Being new to the city of Melbourne, I can't rely on personal connections to fill the house. In some ways this is extremely scary. In others, it is a wonderful opportunity.


"Jim, with a T" is more than just the story of Jim Henson. It is my effort to share the wisdom that has guided me with the world, and remind people of the simplicity and wonder of Jim's work. To do that though, I need an audience, and that audience deserves the very best show I can possibly give them. That means heart-filled storytelling, professionalism, and it means marketing.
I strongly believe that by raising these extra funds to ensure the professionalism of "Jim, with a T" will be instrumental in overcoming all challenges that present themselves in performing in the Melbourne Fringe Festival, and I thank everyone who supports me in making this happen.