Hello Planet Earth. How did you sleep last night? Not well? Neither did Christian Taylor. So he's writing and performing in a show about it. He imaginatively called it HOW CAN YOU SLEEP AT NIGHT.
HOW CAN YOU SLEEP AT NIGHT is a experimental exploration into the mind of an insomniac and the things that keep us all awake at 3am. Astrophysics. Mortality. Climate Change. Talking jellyfish. You know, just small things. It is a surreal collision of hallucination, science, memory and crisis meeting that endeavours to confront humankind's simultaneously inevitable and incomprehensible future on this planet.
HOW CAN YOU SLEEP AT NIGHT will have its premiere at Melbourne Fringe this September. Venue to be announced soon!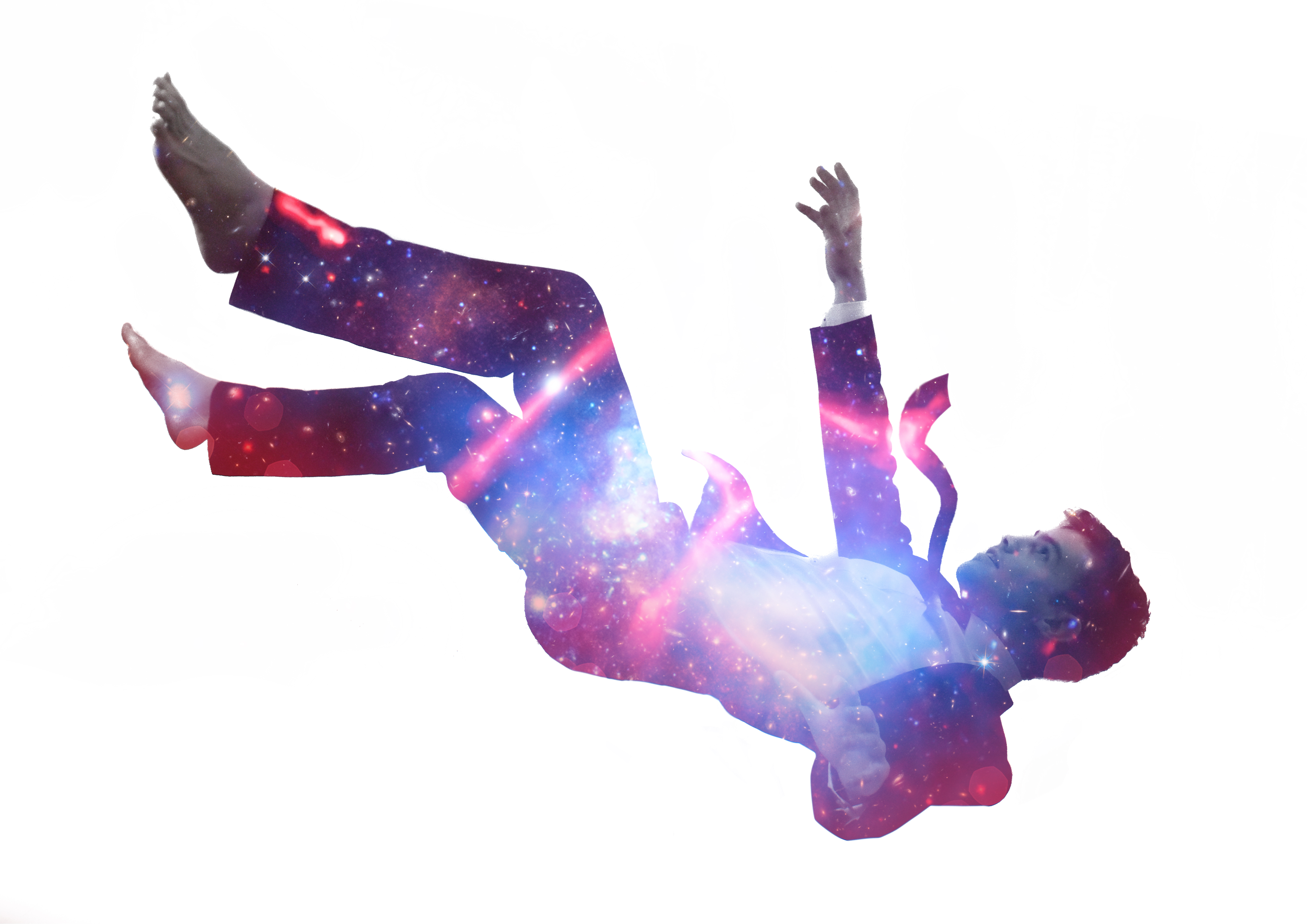 Image: Sean Dowling
The Process
This work is roughly seven years in the making. Seven years of sleep journals, night terrors, iPhone voice recordings, dreams, meditations and rituals. That's a lot to distill down to a 60 minute show. So far the show has had two other iterations: one, back during Christian's first year at VCA in 2012 as a 10 minute solo performance that he never would've guessed would be the basis of anything in the future; and two, at Small and Loud back in March 2016, a monthly scratch performance evening for emerging artists, held at the Worker's Club in Fitzroy. (click here for more first-hand details about Christian's experience at Small and Loud)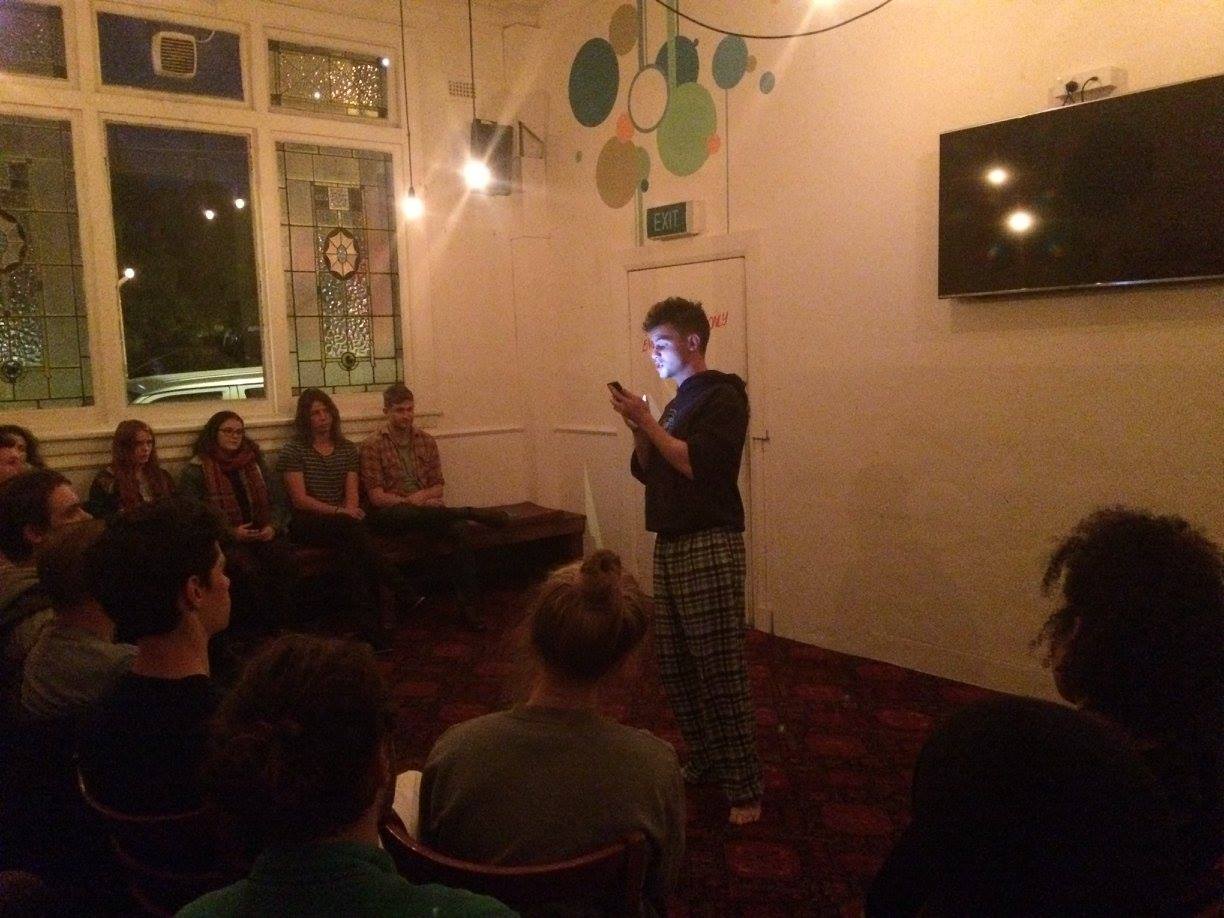 These, along with meetings with director extraordinaire Olivia Satchell (who is moonlighting as the show's dramaturg), and workshops with industry professionals such as image-based theatre group The Rabble have proved invaluable to the process.
The Creative Team
Our team consists of both emerging and established artists and artsworkers. This incredible team are bringing HOW CAN YOU SLEEP AT NIGHT to life. They include:
Christian Taylor - Creator & Performer
Jason Crick - Lighting Designer
Moya O'Brien - Production Designer
Olivia Satchell - Dramaturg
Ro Taylor - Producer/Production Manager
Dean Worthington - Marketing Consultant
Sean Dowling - Promotional Imagery Design
Rewards
We have some kick-ass rewards up for grabs for your generous assistance, including an awesome A5 or A4 quotes, hand-drawn and designed by Christian Taylor, an example of which you can see below.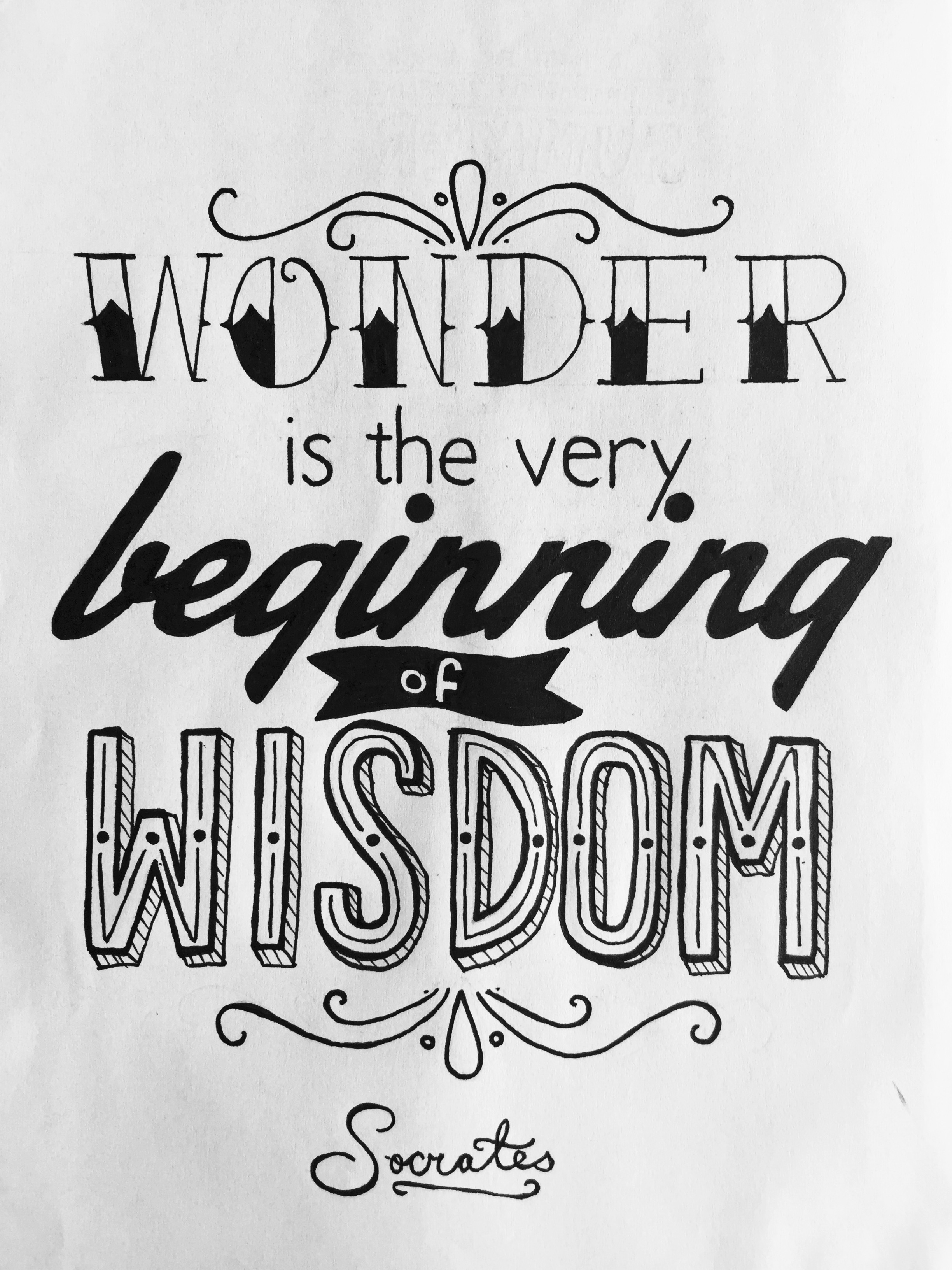 ALSO a small portion of all contributions over $25 will go towards the same Carbon Offset Scheme that we have already allocated funds to in our budget. We will be using Green Fleet's Carbon Offset Scheme and calculating our base amount to offset using the Australian Greenhouse Calculator. We have also committed to the Sustainable Artist Pledge, a new initiative dedicated to giving artists achievable goals for their practice. For more information on the pledges we have made, see The Challenges section below.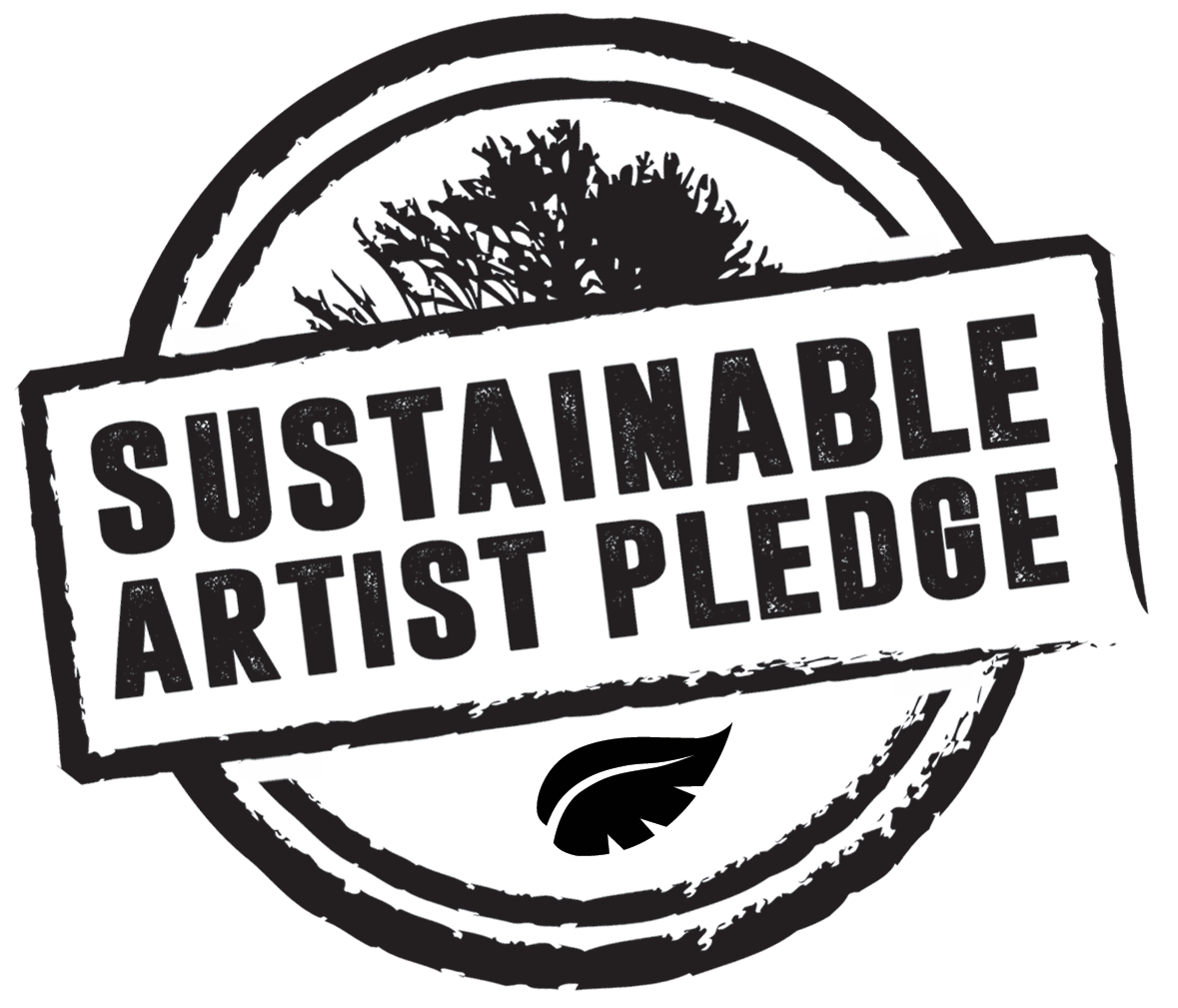 How The Funds Will Be Used
The Breakdown
35% of funding will be secured through ticket sales
10% of funding is from our own pockets
55% of funding is required from our Pozible Campaign
This 55% will help us to contribute funds to the following areas:
Boring Logistical Things
This is the bit where artists have to be pragmatic and pay money for things like insurance, festival registration fees and music licences.
Artist Fees
While we can't pay them much, it is important to us that our team are paid for their talent, committment and expertise. Therefore a portion of our budget is dedicated to ensuring each member are remunerated for their blood, sweat and tears.
Carbon Offset
A key component of your contribution will be devoted to making this show carbon neutral at minimum. This is very important to us, considering the nature of the production, and we're eager to do our part in ensuring the environment isn't negatively affected by the work.
Marketing
In order to stand out in the Fringe environment, a good marketing campaign is aboslutely necessary. Apart from applying for small paid blocks in the Fringe program, and recruiting people who know what they are doing the the PR world to help us design kick-ass images (thank you Sean Dowling!), we are spending a little bit more than normal to ensure our campaign is environmentally friendly, specifically by choosing recycled paper stock for things like posters.
and here is a visual representation of where your contribution will be going...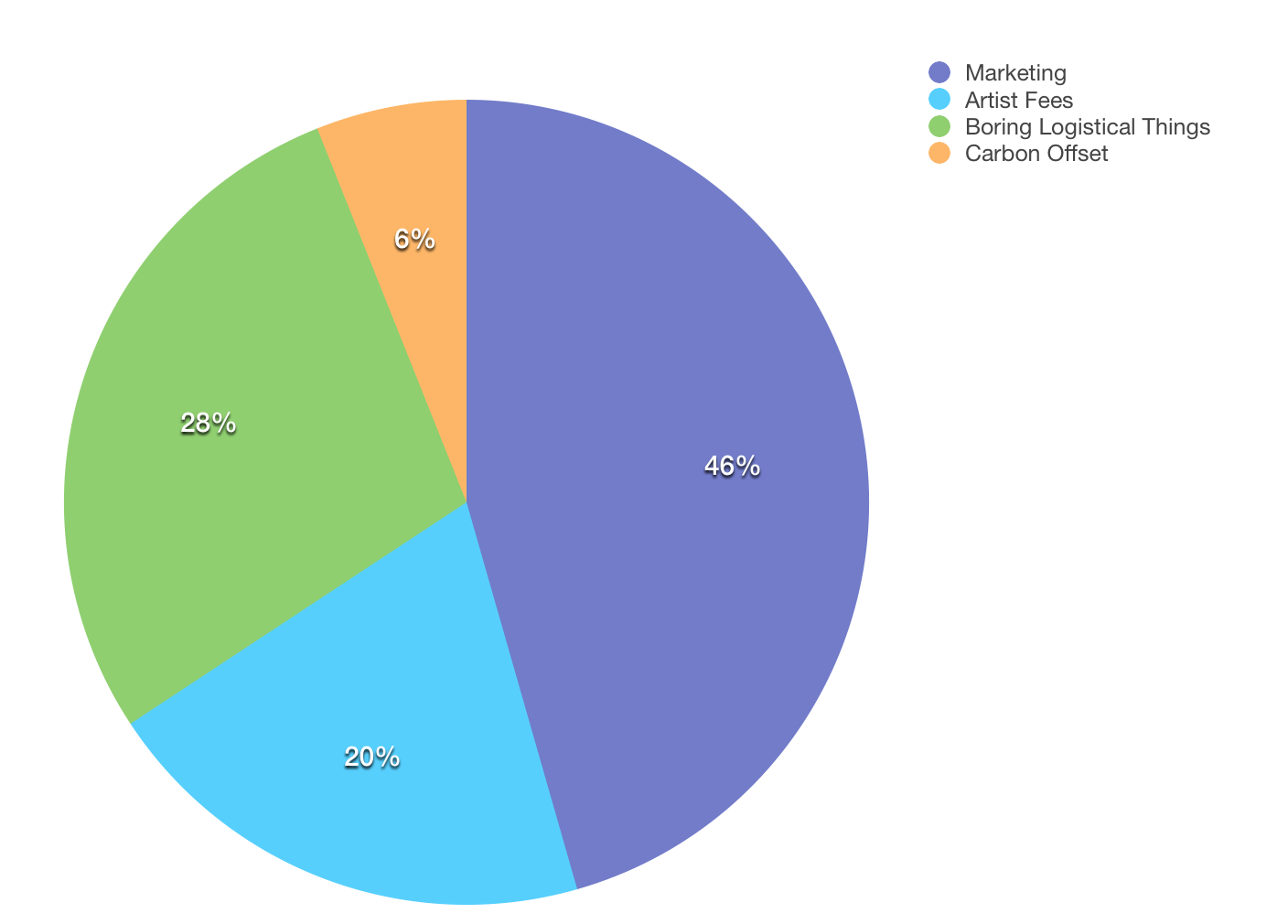 Any money we raise over our target will go towards paying our artists the minimum fee they deserve, and also feeding back in to contribute even more to our Carbon Offset scheme. With your help we can make this show carbon negative!
The Challenges
Challenge 1. You know the story here - creating and producing new work in the current political climate is nightmarish when it comes to funding. Creating work takes blood, sweat and tears. And a few more tears again. But we do it because we love it - it's a part of who we are.
We're not expecting you to fund the entire project, but your donation will help to form 55% of the production's income, thus playing an integral role in making HOW CAN YOU SLEEP AT NIGHT a reality.
Challenge 2. HOW CAN YOU SLEEP AT NIGHT is ambitious. It's scope it huge. Dealing with insomnia and our own mortality and the end of the world and talking jellyfish all within the space of an hour. This show is also definitely experimental and explorative, as something this confronting and challenging must be. How can we frame this differently in order to continue to engage audiences who are oversaturated with this message? We must now continually innovate to find new ways of delivering messages of urgency.
Challenge 3. Due to the nature of the work, we are very cautious about its environmental impact. What we are discovering however, is that as our society seems to view the environment as part of the economy, and not the other way around, endeavouring to maintain a sustainable and commerically stable arts practice is quite challenging. As a result HOW CAN YOU SLEEP AT NIGHT has partaken in the Sustainable Artist Pledge, a new initiative dedicated to giving artists achievable goals for their practice. We have taken up the following pledges:
Pledge to use 100% recycled, sustainably sourced paper.
Pledge to make use of environmentally friendly modes of transport such as bicycles, public transport, and car pools, and/or offset our interstate/international travel carbon footprint using Green Fleet's Carbon Offset service.
Pledge to use environmentally friendly forms of marketing collateral made from sustainably sourced and recycled paper products, suppliers, and printers.
Pledge to offset your home or office electricity-based emissions by using power providers (such as Powershop) that source their energy from sustainable, non-fossil fuel sources such as solar or wind.
Pledge to buy a Keep Cup or similar reusable beverage container, and decline a take-away coffee/beverage unless you have it.
Pledge to reduce your use of single-use plastics (i.e. disposable cups, cutlery, plates, water bottles, plastic bags, etc) for openings, catering, and functions, and instead invest in reusable and biodegradable alternatives.

Pledge to involve family, friends, and other artists in the sustainability conversation by talking about the initiatives you're involved in, the proactive measures you're taking, and the ways they can get involved.