Hello, I'm Jaci and I am posting this on behalf of Seaborn, my puppy. You see Seaborn helps me in my food studio in Mirboo North, Gippsland where we eat, learn and share together.
Seaborn's favorite part of helping is finishing off the scraps – not that there is ever very many, and helping with the dishes.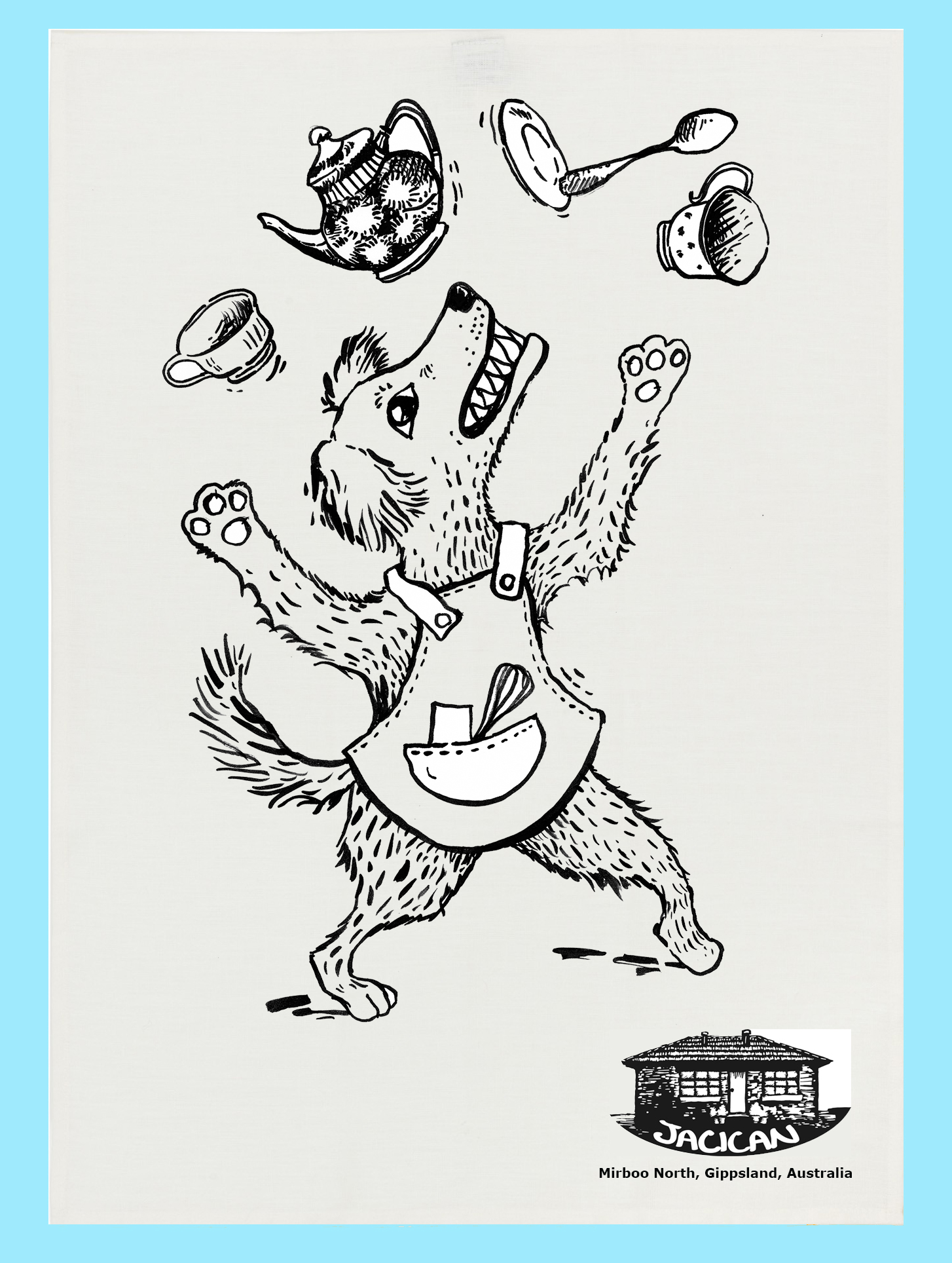 Artist impression of "Seaborn doing the dishes" Tea Towel.
Using the veggies we grow in our kitchen garden, along with local produce and beverages, we cook and share seasonal local meals, cooking classes or even drop by coffees (it's s small town, people drop by all the time) with everyone.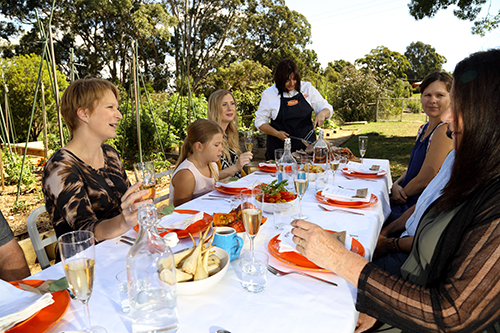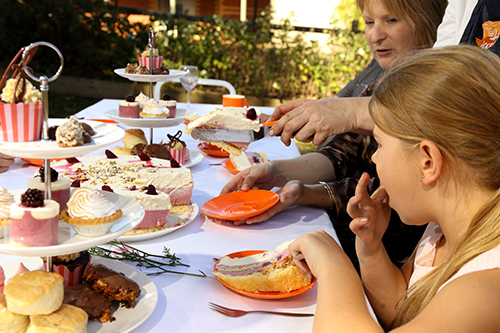 What Jaci & Seaborn do at the Food Studio - eat, learn & share.

We employ junior staff in their first job to help in the kitchen. It's their job to do the dishes while the rest of us are having fun. It's a boring, monotonous job. The juniors need your help to make dish washing more fun.
The food studio is in need of a commercial dish washer.
A new dish washer will create more time for the junior staff. And more time means more time for fun. And more time gives us more chance to have fun with you.
Or we are going to have to put Seaborn back on the dishes.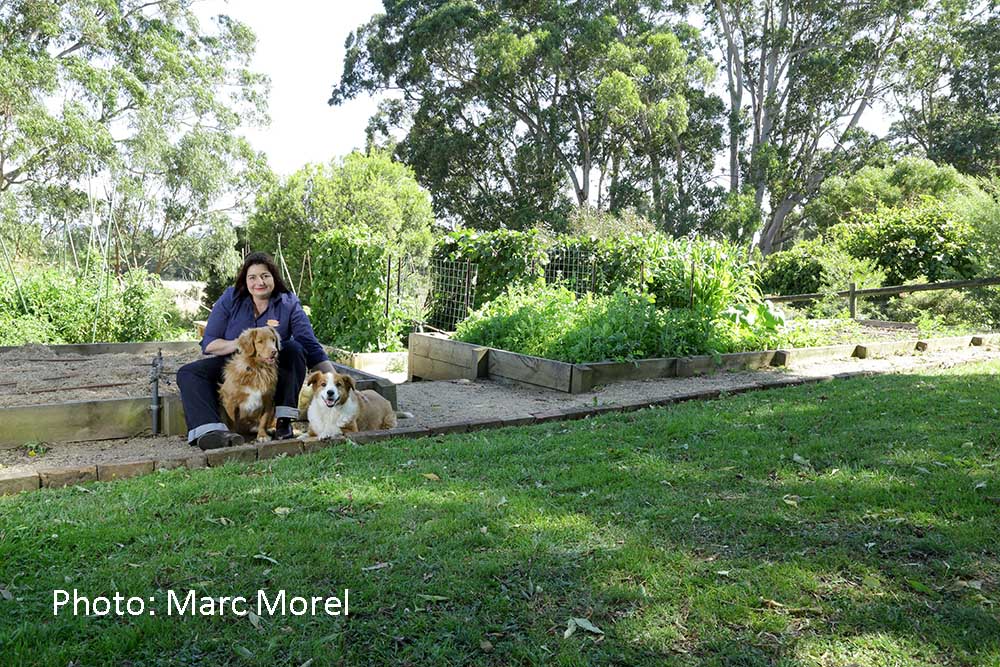 Jaci, Seaborn & Toby the old wunderdog in the kitchen garden
The details you may like to know ..
Seaborn only acting helping clean the dishes in our video and for this campaign. He didn't clean any dishes that are used in the restaurant and kitchen to serve guests, staff or family members. We thought we better point that out.
Jaci works with a small staff - juniors, grown ups, maybe the chef, in her food studio – Jacican, in Mirboo North, Gippsland on Friday, Saturday and Sunday. You are welcome to drop by between 9am and 5pm on these days to see what it's all about. Or drop us an email at jaci@jacican.com.au if you have any questions.
Jaci uses the following social media Channels – Facebook, LinkedIn, Twitter, Instagram, Google+, YouTube. You will need to let Seaborn know which one you would like him to instruct Jaci to share your reward on.
The tea towel and T-shirt image use for this campaign was designed by Gippsland artist Helen Timbury. You can see what she does at http://helentimburydesign.com.au/
Thanks for the support
Seaborn & Jaci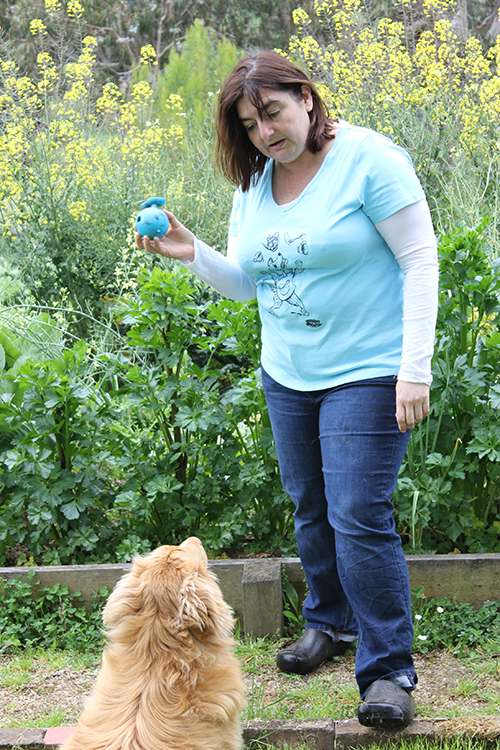 Seaborn instructing Jaci on hold to throw the ball. (photo by Jeanette)
Budget Overview
Dish washers costs $3863 dollars, including the installation which is 70% of the value of the crowd-funding. These things are not cheap. No wonder Seaborn has to help with the dishes.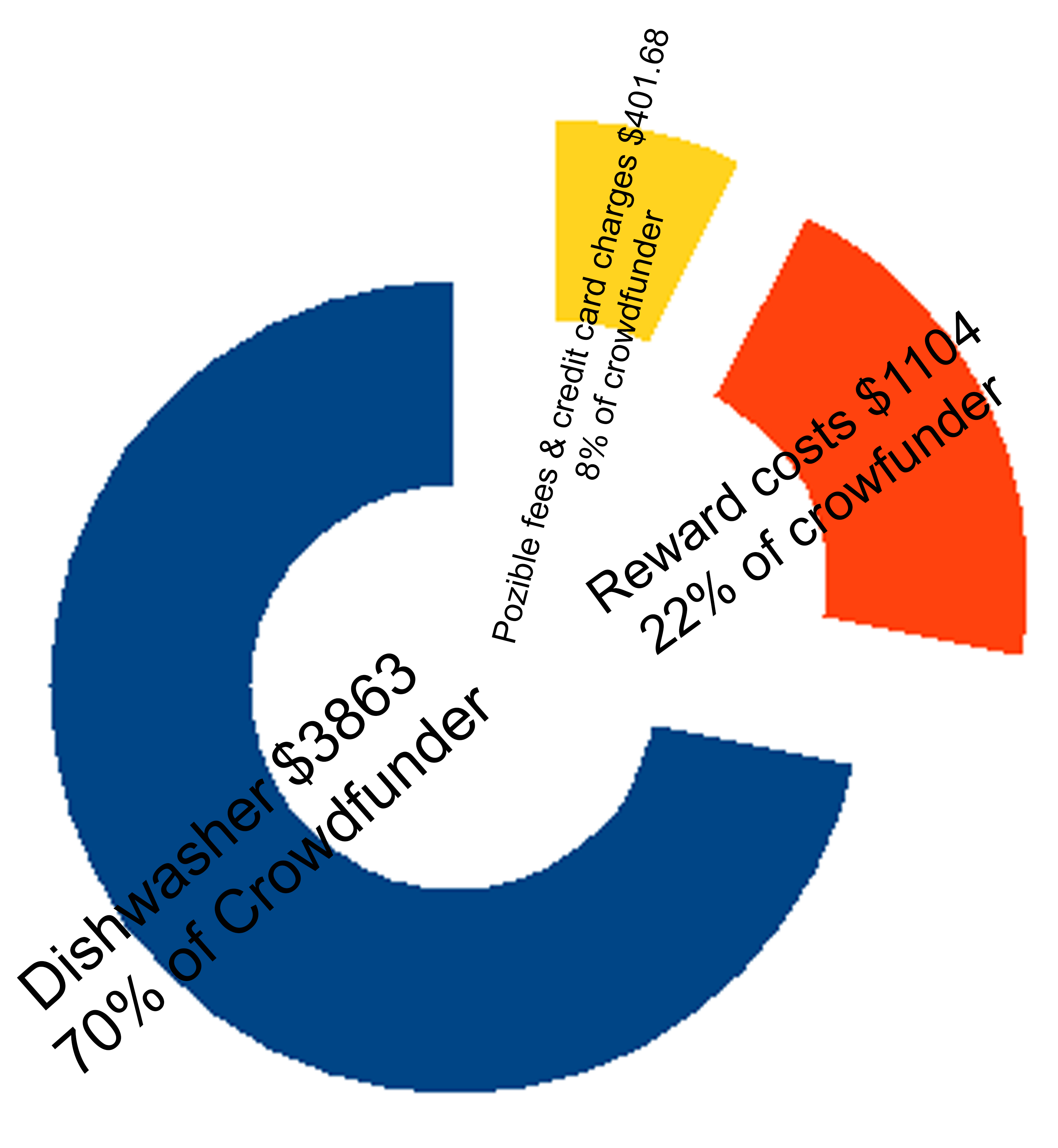 $1104.62 (22%) is to directly pay for the rewards – Tea towel and T-shirt printing, some to go towards your meal (but really Seaborn is going to have a look in the garden, ask the local farmers what's in season and pick up some Gippsland wine, beer, gin and soft drink for you)
$401.68 (8%) has been included to cover the Pozible fee and credit card charges
Jaci has funded the video, artwork and collateral for the crowd funder using ongoing income and saving up Seaborn's allowance over the last year.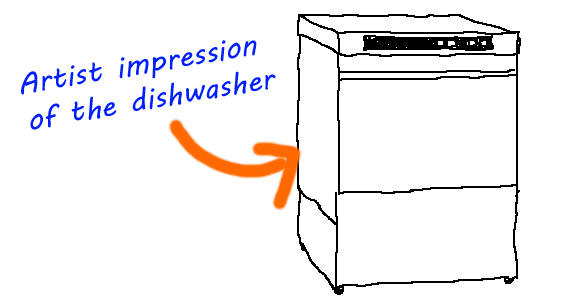 Potential Challenges
Not reaching Seaborn's crowd-funding goals, which means Seaborn and the young staff at Jacican will have to wait longer for a dish washer, which will make doing the dishes longer and still take extra time. Extra time means less fun!
Other potential challenges include if the printing of the tea towels and T-shirts takes longer than the delivery time or get lost in the post.
As Jaci's food studio is an already established business – there is a coffee machine for your coffee, a liquor license for you to sample the local beverages, kitchen garden and restaurant in which to visit for the Spend a day or night with Seaborn or Coffee and a pat rewards and a chef to cook your meal. There is very little need to worry that Seaborn and Jaci won't be able to delivery on their promises.
Just remember you will need to be able to get yourself to Mirboo North, in Gippsland at some point before the visit reward run out. You will have until December 30 2018 to do so, you will just need to confirm dates with Jaci, before turning up.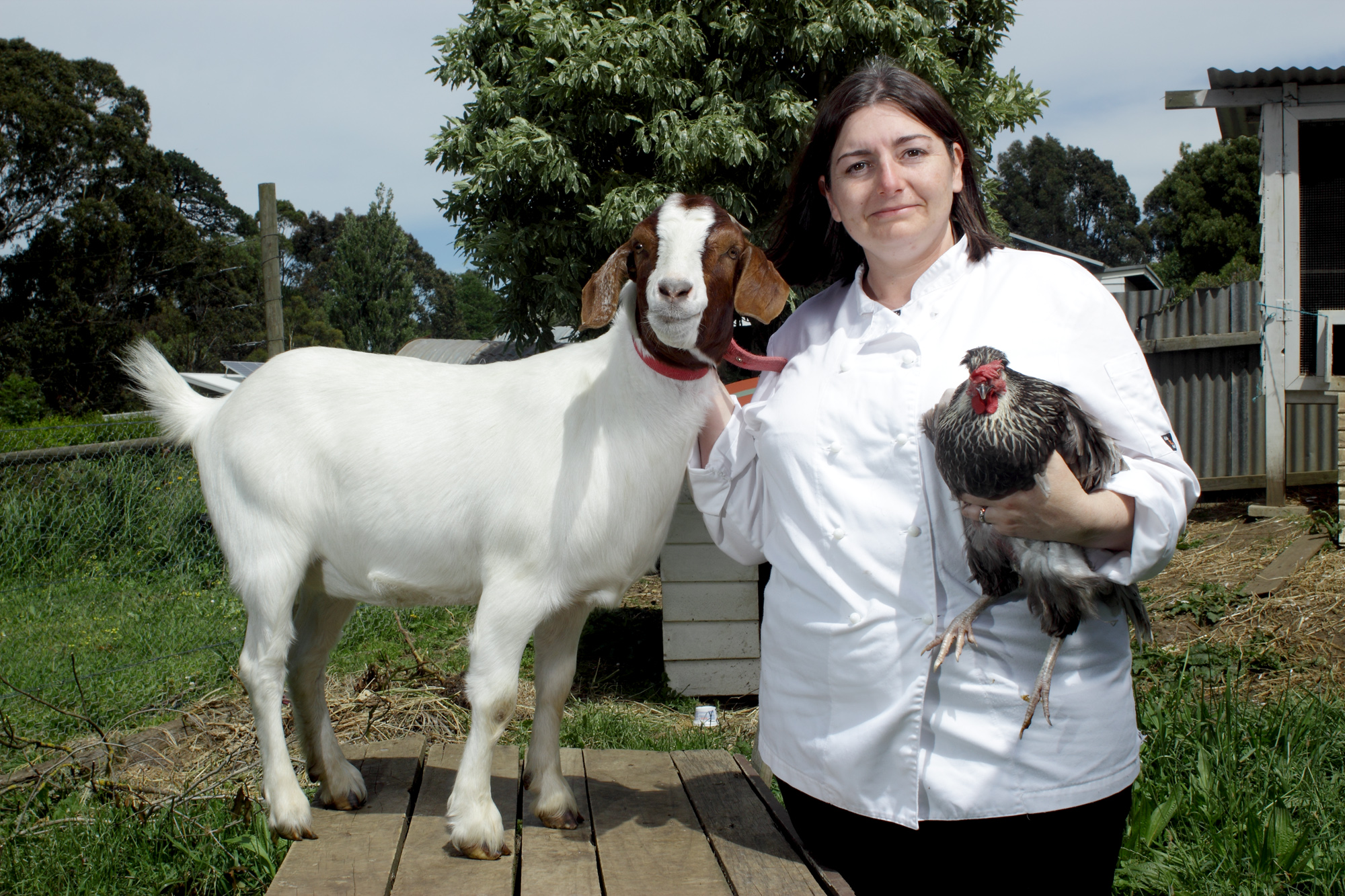 When you visit Jaci & Seaborn, you will also meet Barbara the goat and Chicken No.1