My name is Rachel Torrealba and I am the creator of BEAUTIFUL Women. BEAUTIFUL stands for BOLD, EMPOWERED, AUTHENTIC, UNLEASHED, TRANSFORMATIONAL, INSPIRATIONAL, FUN, UNCOMPRIMISING AND LOVING
I have finished writing my book on my journey on family violence but I need your help.
This is my story of resilience during challenging times and how I got through this.
In 2009 after a complicated divorce, being alienated from my children, being emotionally abused and diagnosed as clinically depressed I almost ended my own life as I thought at the time it was my only way out.
Over the past 6 years I have been on a journey of discovery, hope and healing.
In my book I share my journey and what I did to recover from anxiety, depression, low self esteem and lack of love for myself.
I formed a facebook group to help other women in the community going through challenging times.
I have also developed a course to help women change their low self worth way of thinking. To respect and love themselves more.
As a solopreneur this is a huge step for me.
I would love it if you could help me make this a reality.
By pledging to this campaign you're not only going to directly help me self publish my book but also 10% of all donations will go to help Berryl Women's refuge in the ACT.
Thank you so much!
How The Funds Will Be Used
COSTS: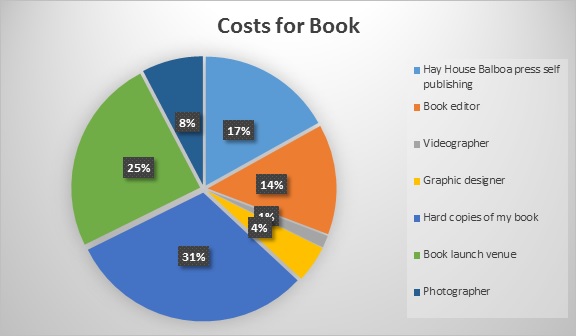 Hay House Balboa press self publishing $1100
Book editor $900
Videographer for Pozible video $100
Graphic designer $300
Hard copies of my book $2000
Book launch venue $1600
Photographer $500
The Challenges
Being a small business owner this venture would take years to complete on my own.