Melbourne
Community & Social Good
Successful
on 30th Aug 2017 at 2:00am. The payment portal is closed now.
US$20 +
1 x Goths for Sophie Calendar 2018
This is a single copy of the 'Goths for Sophie 2018 Calendar'. Contains full colour photographs of the 2018 ambassadors and gothic festival events, seasonal holidays and solstices. Each month also has a quote made by each individual to inspire and encourage your right for individuality and uniqueness. PLEASE NOTE: Expected delivery time October 2017. If you require more than one calendar, you will have to pledge for each one at a time.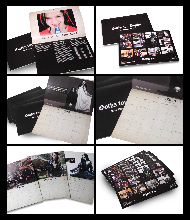 86 Chosen | Unlimited Available
Est. delivery is October 2017