Melbourne
Community & Social Good
Successful
on 15th May 2017 at 2:00pm. The payment portal is closed now.
US$20 +
1 x Goths for Sophie Calendar 2018
This is a single copy of the 'Goths for Sophie 2018 Calendar'. Contains full colour photographs of the 2018 ambassadors and gothic festival events, seasonal holidays and solstices. Each month also has a quote made by each individual to inspire and encourage your right for individuality and uniqueness. Please note this will be made available at the end of the fundraiser and printed on demand pending funds raised for the charity. Help us reach our goal! Expected delivery time July 2017.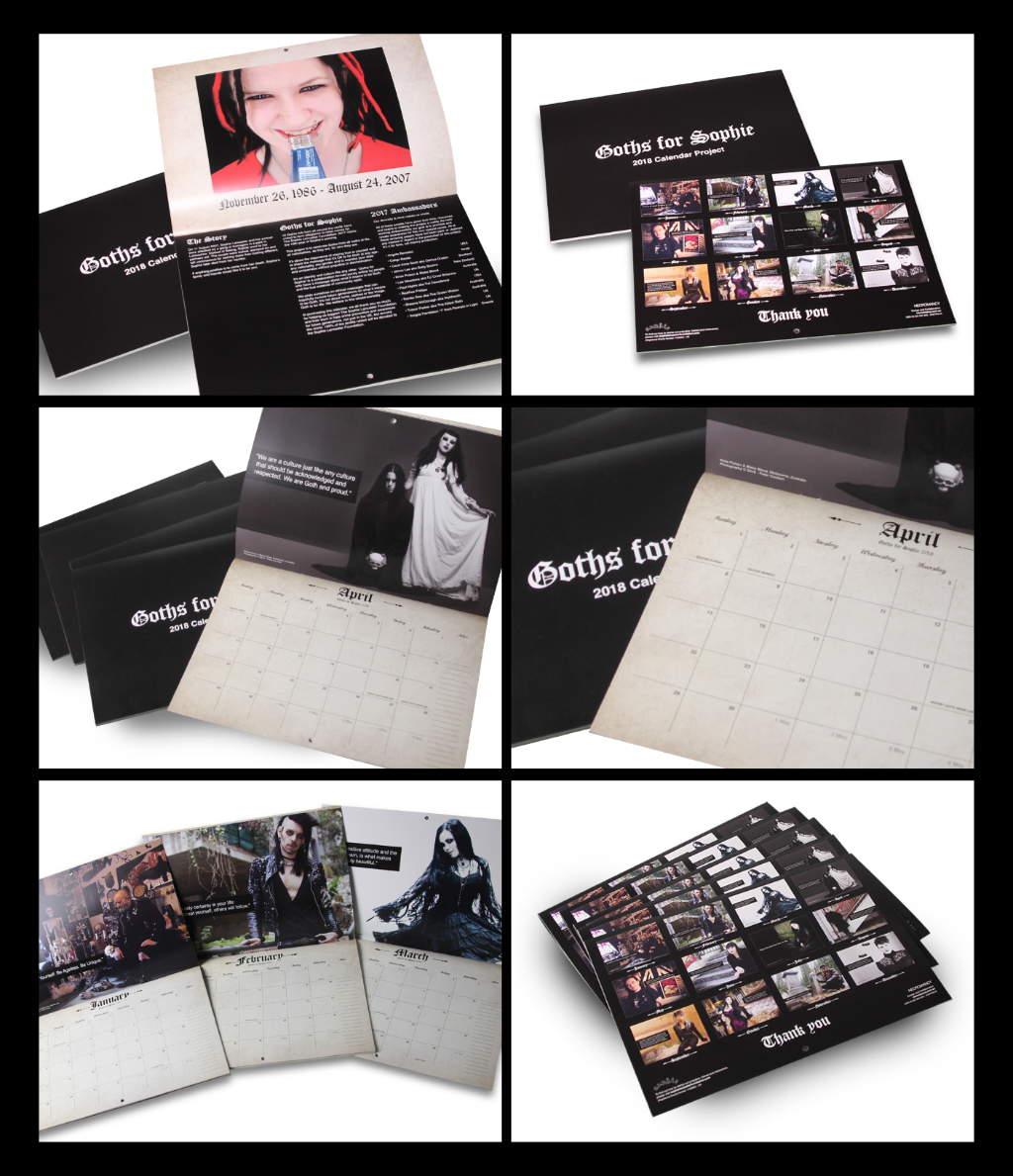 133 Chosen | Unlimited Available
Est. delivery is July 2017