Breaking News - the WA Government has released 6 new gas leases over the Kimberley, including leases which cover the magnificent Windjana Gorge and Tunnel Creek National Parks.
In Western Australia, its open slather even in National Parks – there are no laws to prevent industrial gasfields spreading across superb natural areas and culturally important sites like these.


Thanks to the generosity of those who have already pledged we have reached our first milestone and now we are just $5,000 short of our overall Campaign target.
Can you help us reach $20,000
Your response to the campaign has been so fantastic we've reached our overall campaign target, Thank you so much. Now we dare to dream. We have a new film "Fractured State" ready to release. It tells the story about the risks to communities from invasive gasfields in WA. It is a beautiful film which shows why communities across the state are at risk and what we can do about it by joining together.

If we can raise another $2,500, we screen Fractured State in a number of communities across WA, bringing people together, inspiring them to stand up for their communities and give impetus to the campaign to stop Fracking!
Can you Chip in to get "Fractured State" shown?

The Project
More than 50 million hectares of Western Australia is currently covered by coal and gas licences or applications. The risks of unconventional gas to the state are immense.
Unconventional gasfields cause the industrialisation of entire landscapes, with thousands of gas wells plus vast networks of roads and pipelines, compressor stations, processing plants, wastewater holding dams and treatment plants.
They also represent a severe risk to precious water resources. For example, fracking guzzles water at an extraordinary rate. It can take up to 1,100 truckloads of water to frack one gas well!
Companies want to drill for gas in the iconic tourist destination and premier wine-producing area of Western Australia - the magnificent South-West. This would involve drilling through vital water resources, like the Yarragadee aquifer, which is a groundwater source for the south-west and Perth.
Nothing is sacred – internationally significant natural areas like the Kimberley, the rich hinterland of the Swan and Chittering Valleys, and the crucial food-producing areas of the Mid West are also under threat from industrial gasfields.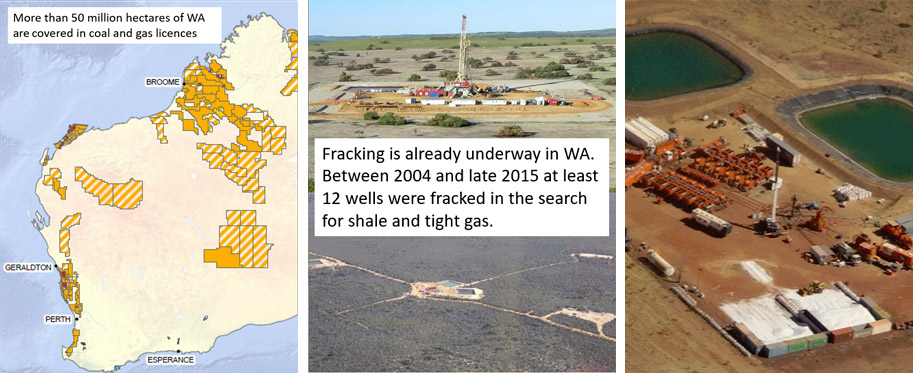 The Opportunity
The gas companies are running well-funded, slick, marketing campaigns to try and get their foot in the door. So we need funds to help raise awareness in the lead-up to the WA election to encourage all political parties to put in place the strongest possible protections for land and water resources.
We'll be working with local groups in WA, holding public meetings, running stalls, showing inspiring films, talking to voters and supporting a focused grassroots campaign to create the people power we need to protect communities.
We're also jointly supporting a massive concert with the John Butler Trio in WA in late November.
The community campaign in Western Australia already has enormous momentum, with massive turn-outs for town hall meetings, new groups forming and the Gasfield Free Community survey process underway in numerous locations.
This proposal will turn that momentum into real political power, with the aim of making the risks of unconventional gasfields front and centre of the election campaign and demanding real change.
How The Funds Will Be Used
The minimum budget for this campaign is $10,000 split between the following campaign activities: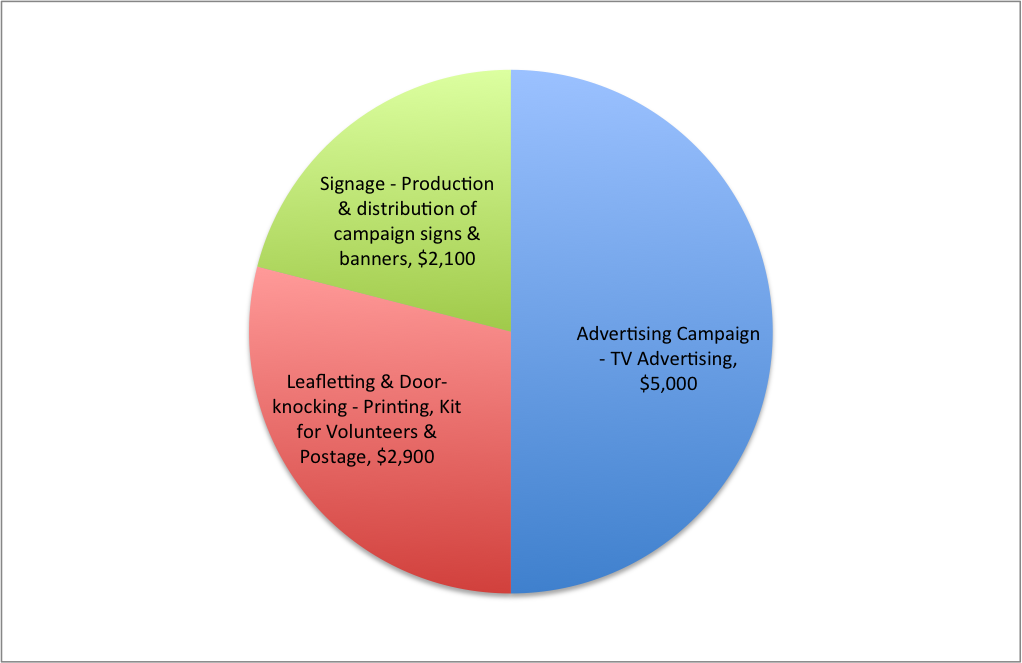 The funds raised will go to raising awareness and spreading the word about the risks of unconventional gasfields, plus supporting community groups in affected areas. It will include advertising, support for leafletting and door-knocking, and plenty of Lock the Gate signs to let the gas the industry know they are not welcome.
The Challenges
There are many challenges to communities who stand up for their land and water resources. Multi-national gas giants have very deep pockets and strong political influence. They tend to exert their power ruthlessly to over-ride the concerns of the vast majority of people.
Large mining companies have made substantial donations to both major political parties in other State campaigns and at the Federal level and the same is expected ahead of the 2017 WA election.
That's why this issue is not just about industrial gasfields, but also about our democracy and our future. If you want to preserve everything you love most about Australia, then make a contribution today.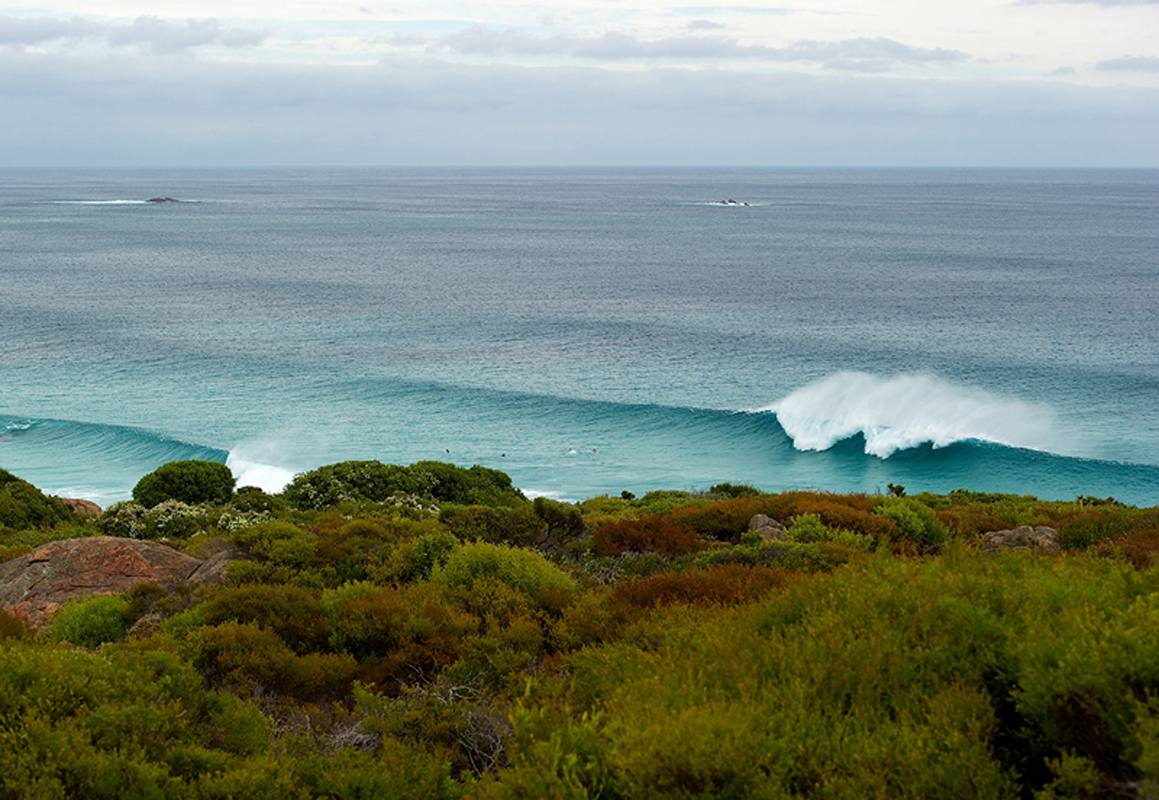 Patagonia
Patagonia pledges 1% of sales annually to the preservation and restoration of the natural environment. Since 1985 that has totalled over $78 million in cash and kind to small, grassroots environmental groups all over the world.
In Australia, Patagonia is asking you to donate alongside us to help fund six key environmental projects. The Double Down campaign will see each dollar you donate to any of these projects matched by Patagonia up to a total of $50,000.
The Double Down… You donate. We Match. Nature wins twice. To find out more go to doubledown.patagonia.com.au. If you'd like to receive updates from Patagonia, sign up here.