About the Book
Eyes Too Dry is a graphic memoir about heavy feelings, queer friendship and the therapeutic possibilities of making comics. It is a true story written and drawn by two friends, Alice Chipkin & Jessica Tavassoli, that covers two years, two continents and countless conversations in between.
Meet Tava, a twenty-four-year-old medical student in a deep depression. Alice, her friend and housemate, is trying to figure out how to support her. Time unravels, leaving both women bewildered at the emotional landscapes that have opened before them.
Eyes Too Dry is a tracing of process. The inner and outer worlds of two people are laid bare as they struggle to respond to both themselves and each other. It's a stab at the fear and stigma that so often shrouds expressions of heaviness, and an offering of a language that resonates and holds.
About the Project
This project started out as a way for us to work through and reflect on what had been a difficult period of time. Our decision to make this work public came much later. We had already written and drawn the first full draft when we realised that our narrative was speaking to a gap in public discourses of mental health and wellbeing.
In the thick of it we had both struggled to find stories and artwork that spoke to our experiences of encountering depression, suicidal ideation and emotional weight as young people in our twenties. And in particular, from Alice's perspective as a primary support person, there was almost nothing at all.
Aiming Big
This book is a direct challenge to the pathologisation of mental health as the defect or failure of an individual. It is invested in finding new ways to talk about, visualise and relate to complex emotions. Expressions of heaviness are so often only partial tellings, and yet heavy feelings affect everyone. In a world that tells us to 'keep calm and carry on' this project offers a narrative that is vulnerable, honest and uncertain.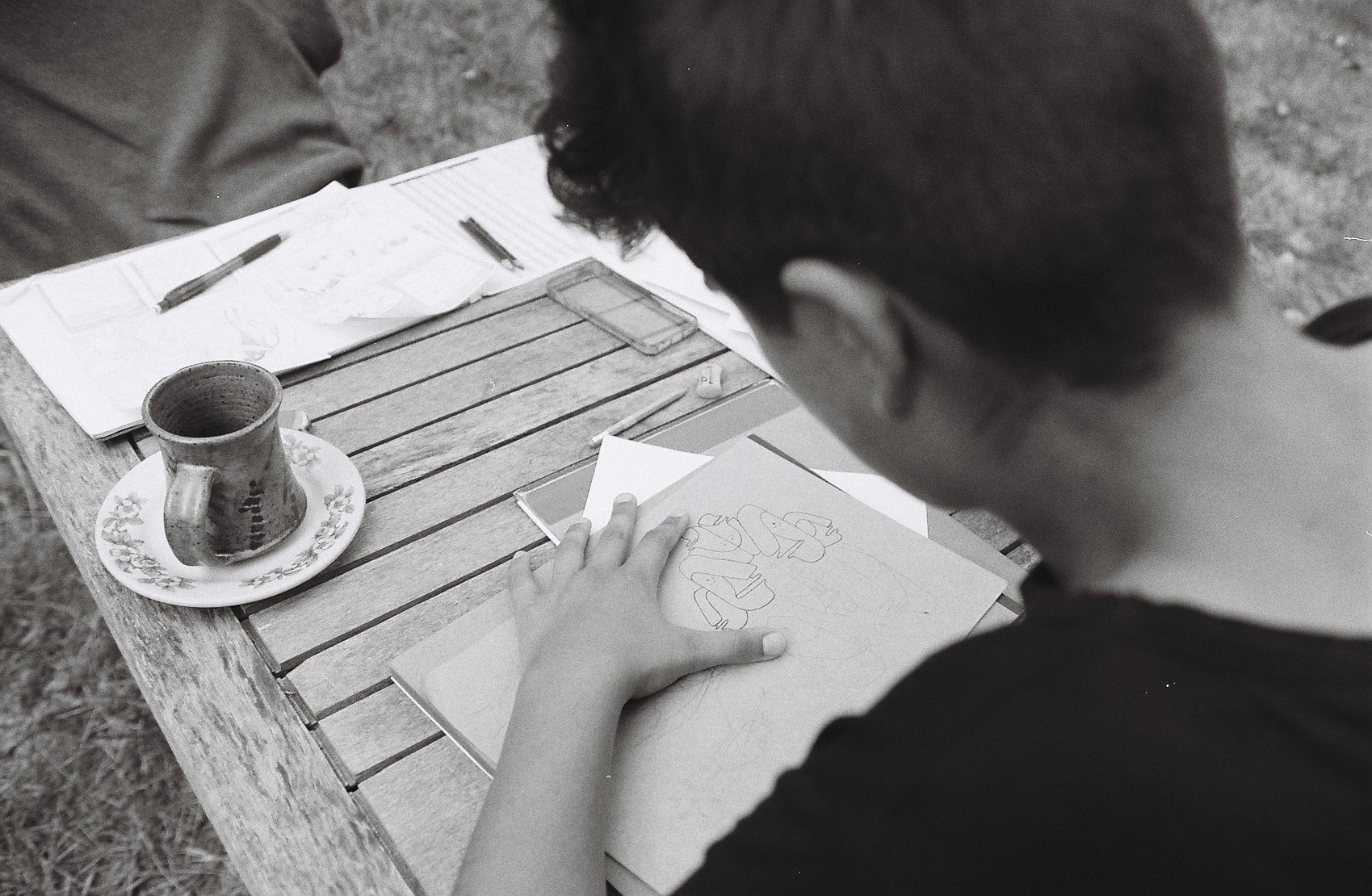 How The Funds Will Be Used
So far we have completely self-funded the project and will be self-publishing the finished work. By pre-ordering a copy you'll be helping us raise the cash money needed to be bold with the number of books we get printed. Simply put, a big print-run will enable us to keep the final price of the book down so that it remains affordable and accessible to those who might benefit from reading it most.
Anything we raise above our printing budget target will be used to (properly) pay our amazing editor and recoup material and process costs we have been paying out of our own pockets for the last year.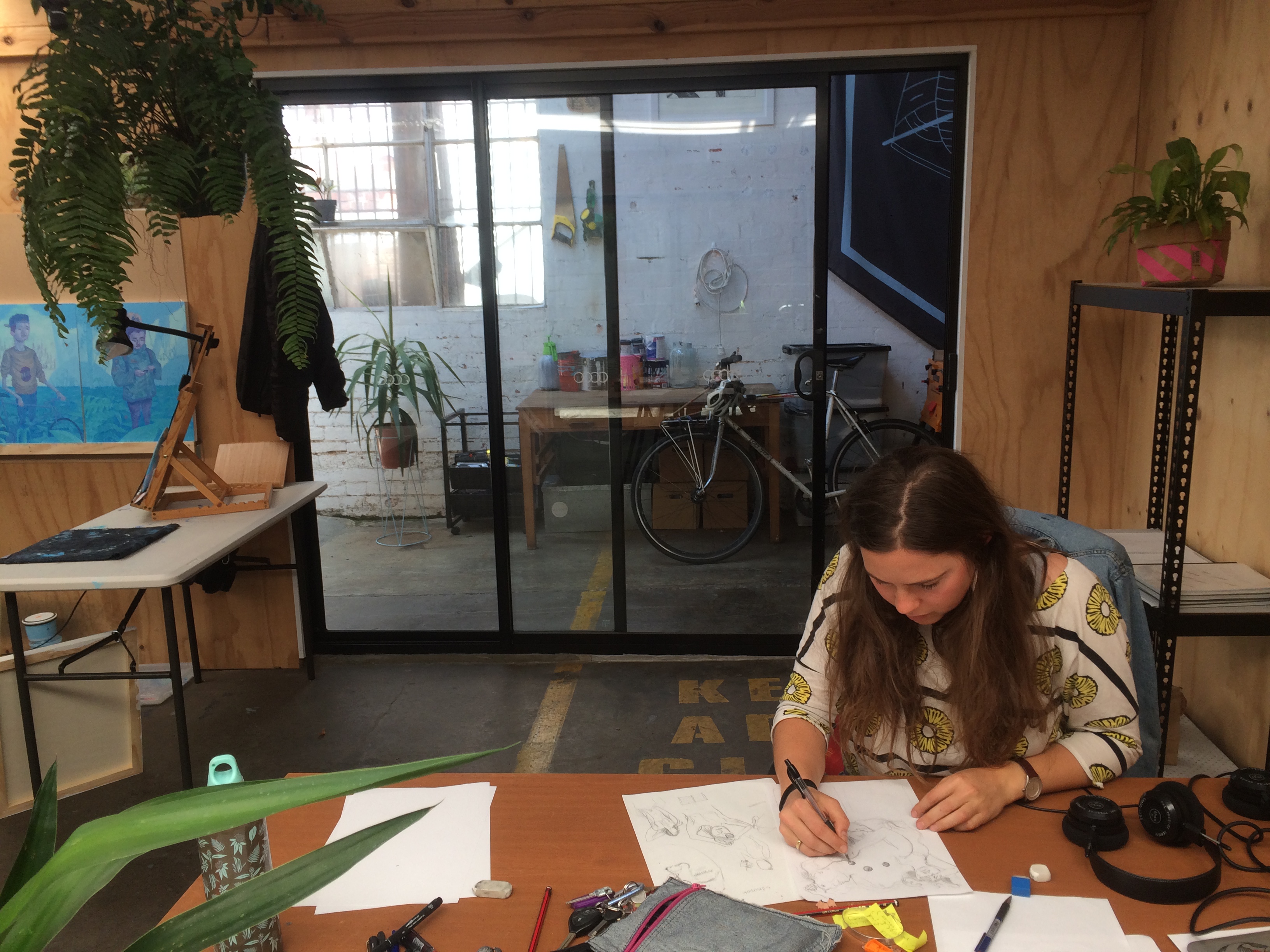 The Challenges
The comics-publishing scene in Australia is tiny. DIY is the order of the day, which is exciting and empowering but also means going it alone.
Our book is print-ready, the launch is booked - but we need your help to bring it into the physical world.
Book Launch & More Info
We would love you to join us for the book launch at Readings Bookstore in St Kilda (VIC) on Thursday April 6 at 6:30pm.
For more information about process and the project as a whole, you can check out our Tumblr or email us at eyestoodry@gmail.com
Thank you in advance for your support!
Alice & Tava