CALLING ALL UNICORNS!
My name is Emma Dean and I'm taking the cast of my cabaret to Edinburgh Fringe Festival in August this year. As I've learnt over the years in the music business, producing your own work is a big job, and this is a BIG show, but I love it, and wholeheartedly believe in it, so I'm asking for your help!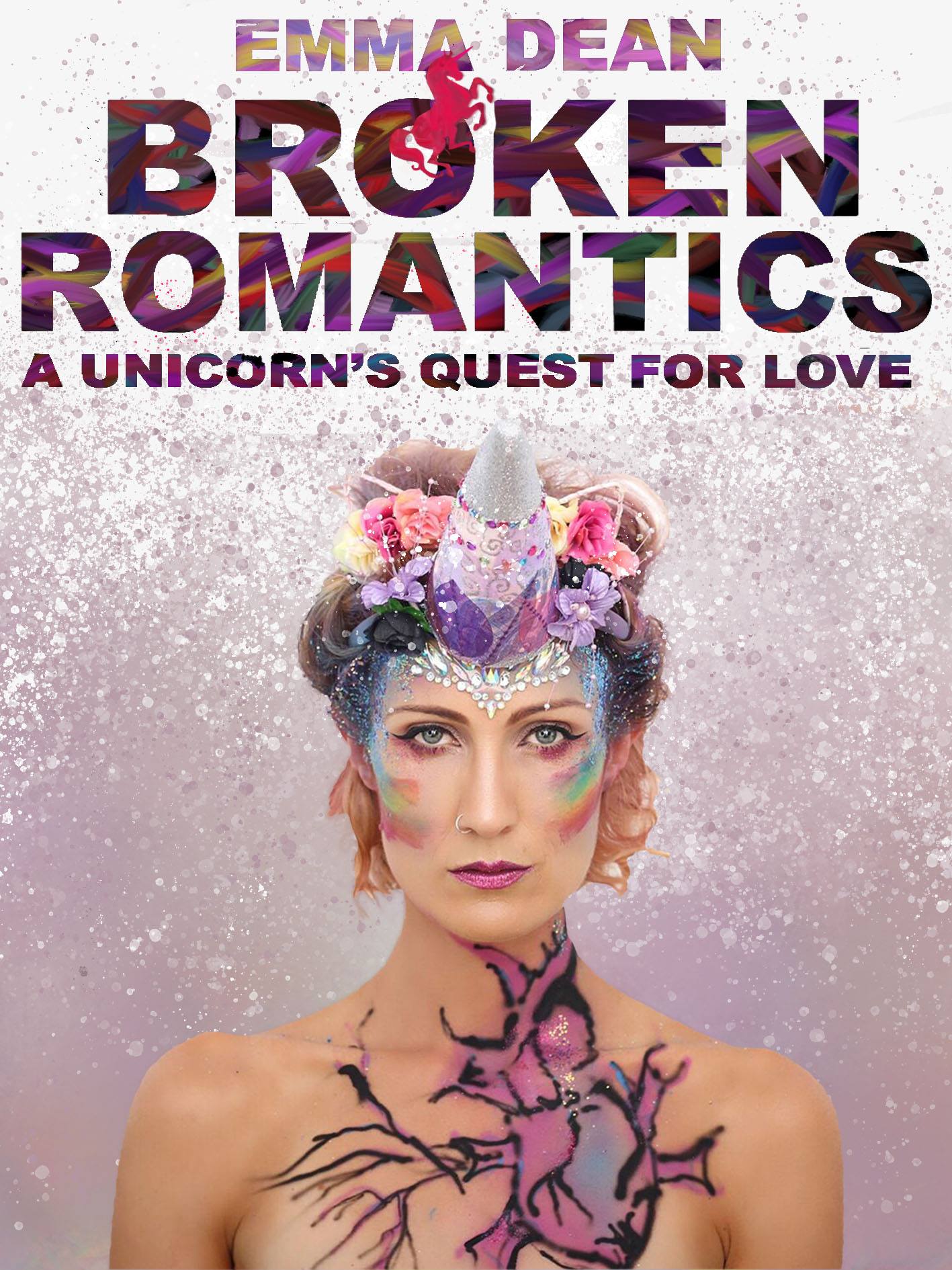 ABOUT THE PROJECT:
'Broken Romantics: A Unicorn's Quest For Love' is my new cabaret about heartbreak, healing, and unleashing my inner unicorn (and yours too, if all goes to plan!) It features my original music, an array of wicked covers, storytelling, and divine dance!
The cast is made up of four incredible independent, Brisbane artists - Tony Dean, Jamie Kendall, Richard Grantham and Katie Swan. These sublime performers have worked tirelessly on this project with me and are all integral to the show.

This cabaret has been in development since February 2017 and I feel I have finally written a show that is worthy enough to take to the largest performing arts market IN THE WORLD - Edinburgh Fringe! But taking a show like this to Edinburgh is costly. In fact, the estimated cost is over $30,000.
But I have to do this, because Broken Romantics is the most important show I have ever written. It's now or never.
So, fellow unicorns, I need your help! We have come up with some BRILLIANT prizes and rewards in exchange for your donations, so make sure you scroll down the page and take a look at all of the fun things we have on offer. Please share our campaign on social media, and help me and my beautiful cast on our quest for love... in Edinburgh.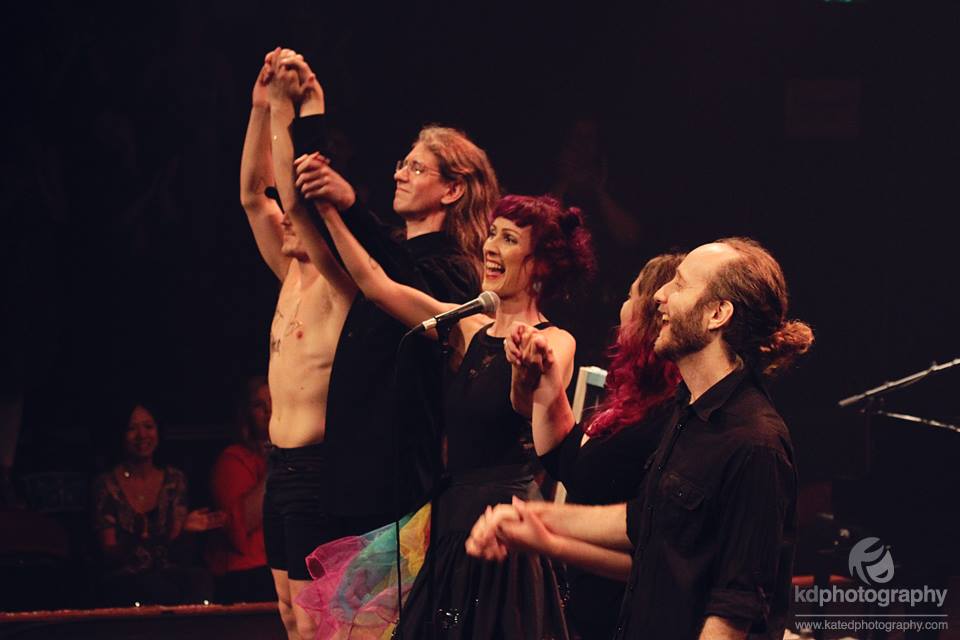 ABOUT EMMA:
Emma Dean is an imperfect, romantic and passionate human-being who loves to write theatrical pop songs about love and the human spirit. She has performed in North America, Germany, Costa Rica and all over Australia, and has released over ten independent original albums.
"....It's just right. Move over Rufus and Tori. You have company."
- Noel Mengel, Courier Mail
When Emma is not on stage, she can be found writing choral arrangements for choirs and musicians, including John Farnham, Kate Ceberano and Katie Noonan. She is a passionate advocate of the magical healing qualities of group singing and proudly leads a colourful community choir called Cheep Trill who she considers to be her extended family.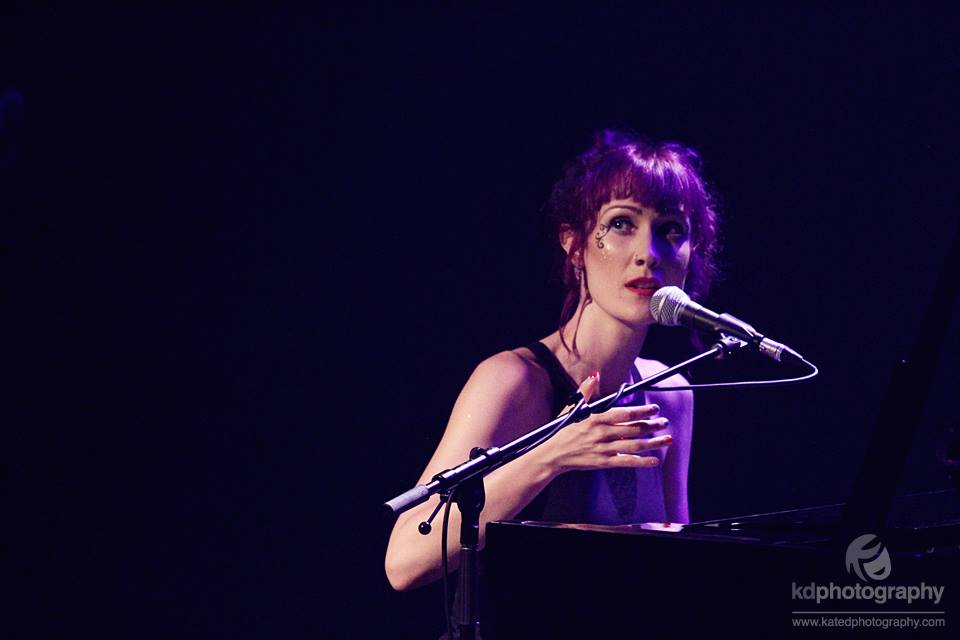 Emma has performed with Kate Miller-Heidke, Katie Noonan, Placebo, Macy Gray, Jinkx Monsoon, Amanda Palmer and The Dresden Dolls, as well as playing lead roles in theatre shows such as Cabaret and The Tempest. Her original show 'Imaginarium' was performed on Off-Broadway and she has been listed as 'one of ten artists to watch' by The New York Post after featuring on the US specialty radio charts alongside PJ Harvey and REM. She is also a recipient of the prestigious 'Under Our Wing' cabaret award alongside musical comedy superstars, Tim Minchin and Sammy J.
"....Just sample her monster Broadway single Sincerely Fearful, which is 50% Wicked and 50% Tori Amos and 100% addictive, and you will find an unavoidable sound worthy of the repeat button." – The New York Post
Emma's new show, Broken Romantics: A Unicorn's Quest For Love will be performed around Australia and in Edinburgh Fringe in 2018.
For more information please visit www.emmadean.com
Budget Overview
Here is my budget for Edinburgh. Please note: These figures do not include performer's fees.
I will be using the crowdfunding money towards:
Flights
Cabs
Expenses related to our prizes (flights, materials, food etc)
Pozible service fees
| | |
| --- | --- |
| Item | Amount (AUD) |
| Greenside Venue Deposit + Tech Fees | 2813 |
| Greenside Venue Hire Fee Balance | 5732 |
| Greenside Venue Equipment Hire | 2038 |
| | |
| | |
| | |
| Flights to Edinburgh + Travel Insurance X 5 | 10250 |
| Fringe Registration (Early Bird) | 531 |
| Poster and Flyer Printing | 1250 |
| Poster and Image Design | 175 |
| Accommodation deposit | 361 |
| Accommodation balance | 4,871 |
| Publicist | 3205 |
| Cab to and from airport | 200 |
| | |
| Estimated TOTAL | 31426 |
Here is a simple graph to show how the estimated total will be divided: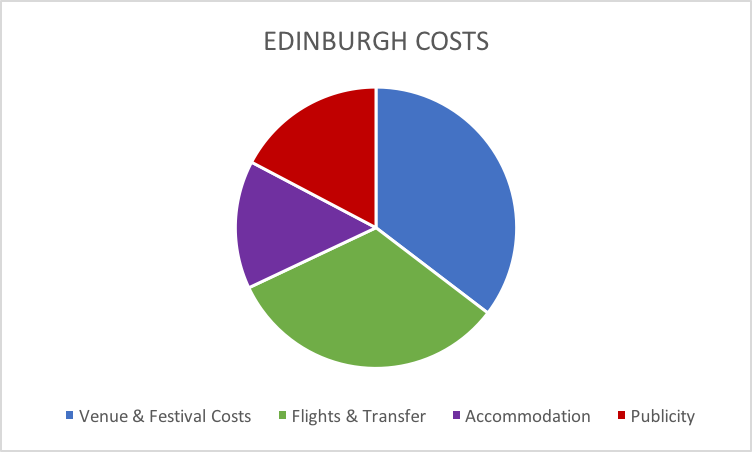 Potential Challenges
Apart from crowdfunding, I am applying for two grants that, if rewarded, will help me pay for the remaining costs. However, there is no guarantee that I will receive this funding. If my grant applications are not successful, the remaining costs of the project will be self-funded.
This project sees me working as the lead performer, producer, artist manager, tour manager, director, administrator, writer and director, for which I do not get paid. Although challenging, I see this as an incredible opportunity for creative development and personal growth as I launch myself as an international theatre producer.
This is a huge and risky project for an independent artist, but I believe it is the most important thing I have done so far in my career as an original musician spanning over 20 years!
Thank you for your on-going love and support.