Hello!
Thank you for visiting Come on Down's pozible page and welcome!
Come on Down is a show coming to FRINGEWORLD 2017 from February 7th-11th.
Our ensemble of artists are working hard at bringing this comedy game show to life but we need your help!
ABOUT THE SHOW


Ever wanted to be part of a live studio audience for a nationally renowned game show? To have the chance at winning STACKS of prizes, just for watching?
...No?
Ever wanted to be part of a live studio audience for a game show with a reach of 20-30 people at any given time that airs at the 3:00am slot of community channel, Access 44?
Yes?
Well, bloody come on down to COME ON DOWN!!!


Come On Down is the live taping of a game show that's aired straight to community channel Access 44! The show is driven by Simon, a man that loves Come on Down and lives to be accepted by the world he broadcasts to. It's high stakes, low budget. It's an exploration of one socially inept man's dream and a pursuit to discover exactly... what it is that makes Simon and the Come on Down contestants 'tick'.
Filmed right here at the North Metropolitan TAFE in Northbridge (Noodle Palace)- this site specific comedy gives an insight into the world of community television game shows and exactly how far people will go to get what they want. Anything and everything could and will go wrong.


DATES/TIMES/LOCATION
February 7-11//6:40pm
HOKKIEN HOUSE//Noodle Palace
Featuring devisors/performers//Daniel Dosek, Charlotte Otton, Zachary Sheridan, Phoebe Sullivan and Elise Wilson
Images by Marshall Stay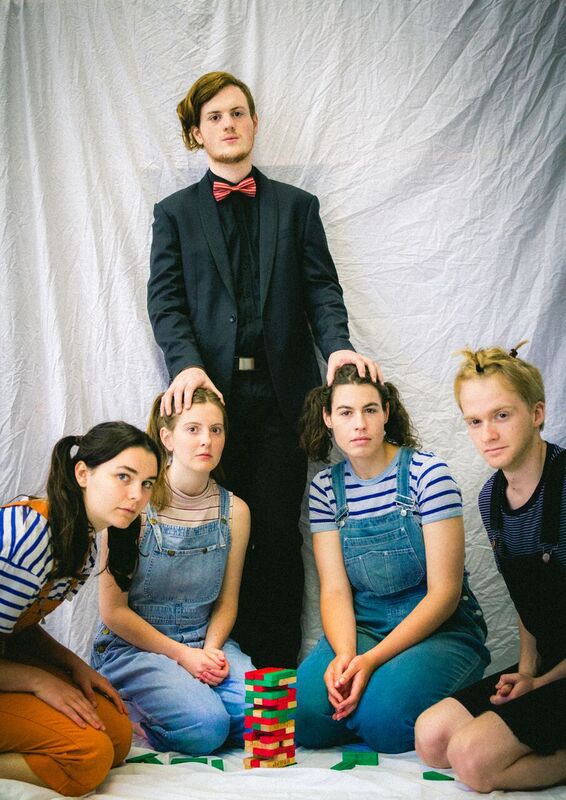 Link to tickets// https://www.fringeworld.com.au/whats_on/event/come_on_down/6567e471-0e41-45f0-bbf6-854751ed7525/
How The Funds Will Be Used
Staging a Fringeworld show is a lot of work and the work of many many hands!
We would love to be able to pay the following collaborators for helping us with this project:

- Graphic Designer// Kayla Kargas
- Photographer/Filmer// Marshall Stay
- Our cast of devisors/performers: Daniel Dosek//Charlotte Ottoner//Zachary Sheridan//Phoebe Sullivan//Elise Wilson
- Composer//TBC
As well as paying our collaborators we have the neccessary costs of costume, props, set and lighting that will assist in bringing Come on Down to life on stage! It may be a low budget community channel game show, but in the wise words of Dolly Parton- It costs a lot of money to look this cheap.


The Challenges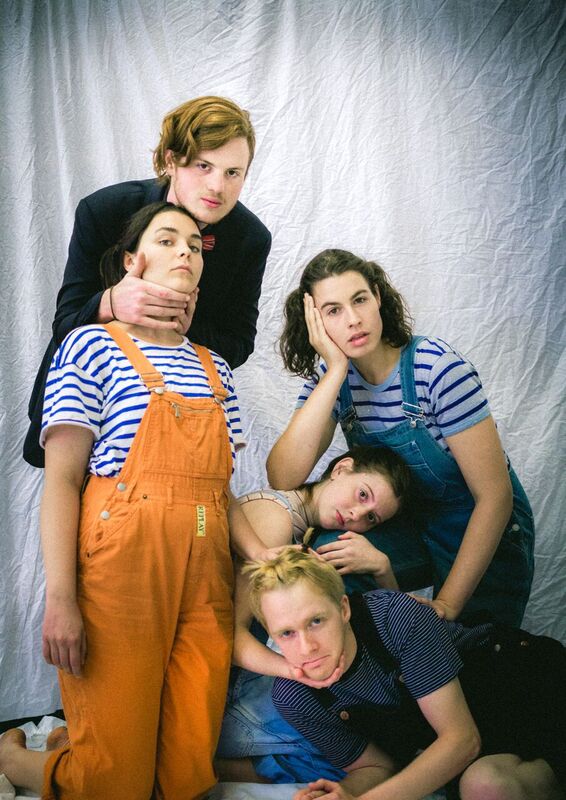 Being a group of young, emerging artists- most of us are heading our first production and with that, we face a lot of challenges.Most of those challenges circulating around the bane of a student or recent grad's existance; money.What we have in excitement and tenacity for this project, we lack in that sweet sweet cash. Any amount you could donate would be greatly appreciated and we will definitely be putting the funds to good use!!!