Initial target of AU$7000 reached on 8th May 2018
None of us are getting out of here alive... Be silly. Be kind. Be weird. There is no time for anything else. - Anthony Hopkins.
My name is Jo. I'm a screenwriter and 2018 has been my year off "work" to do just that. Write write write. I've written a bunch of screenplays, tv show pilots, and at the end of the year I'm finishing off this wild ride by making a short film that I will submit into film festivals.
I've got an amazing crew of WOMEN who love making films as much as I do #womeninfilm
THE STORY: You're 12 years old and a young child pokes her head through your bedroom window. "Come on! We have to run!" She yells at you. WTF?
It majorly sucks when you're a kid and your grandmother dies. But in your kid brain she is this old person. You met her when she was 70! You can't imagine her having this whole life, being a child, a teenager, your mum's age. You only know that you'll never see her again. When a young girl loses her grandmother, she embarks on a fun and wild journey through her grandmother's life, experiencing all the crazy moments when her grandmother truly believed Death would take her... from a farmer chasing her after stealing apples from his orchard, to that time her dad caught her making out with a boy in a station wagon. And at the end of the day "none of us are getting out of here alive."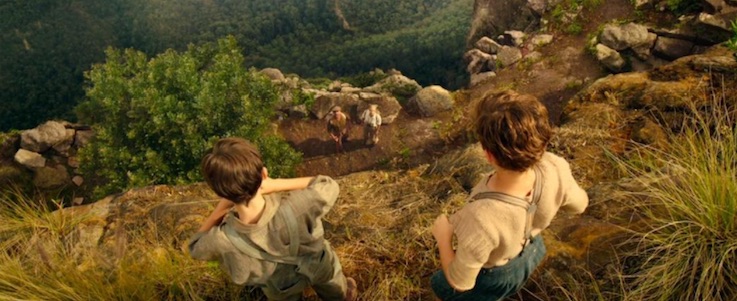 WHY THIS STORY: I personally lost all my grandparents by the age of 12. I hadn't even made it into high school yet. I didn't really get what was happening. You can't imagine life experience at that age and so I wanted to have some fun and explore the idea of a child understanding the life her grandparents have experienced.
Plus... and this is important... this is a fun celebration of a life lived. Not a life lost.
Everyone who knows me knows I love fun, action scenes and fantasy. And this story is a conduit for me to explore my favourite things about filmmaking. There will be running. There will hiding. There will be plenty of comedy. Lots of colour! Girls kicking ass. And by the end, a badass granny you'll fall in love with.
Budget Overview
Budget: It costs a lot of to make even a short film. Hiring gear, hiring people for roles you can't fulfil yourself, hiring actors, hiring locations, feeding a crew of 15 people... it all adds up!
$5000 will go towards shooting the film, covering the cost of camera equipment, catering, travel costs, a soundie and art department (shooting the October Long Weekend to get the most bang for your hiring buck).
$2000 + will go into post production. Grading, sound design and audio mixing. I will edit the short and any VFX will be covered by a friend who will be present on the shoot.
The project will be completed by the end of 2018.
Potential Challenges
Getting on camera what is in your head is always a challenge. Especially on a tight budget. Visually, this short film will rely heavily on the locations chosen and the seamless transitions between these locations.
We will strive to make the location transitions dynamic, every shot energetic, and each mini scene entertaining.