Who am I and what am I trying to do?
Before I start; thanks to everyone who has contributed so far – your support is so appreciated. For those yet to contribute, I expect the album to cost a total of $11,500, so more contributions are definitely welcome. I guess I wasn't ambitious enough in setting the target! And with the target reached, you KNOW that your pledge will help make the album happen and you KNOW you will get your rewards.
So … who am I and what am I trying to do?
I am a singer-songwriter based in Melbourne.
Actually, I don't like the singer-songwriter label. My songs aren't navel-gazing, self-obsessed harangues. Some are funny, some are happy, some real tear-jerkers and a lot of them raise big issues. (But never in a preachy way!)
I'm a folkie. There, I've said it. But my music has far wider appeal than that. I have played at all Australia's big folk festivals (Woodford, Port Fairy, National) and many, many smaller ones. My favourite gigs are the small ones like house concerts where you can really communicate with the audience.
I have won several prestigious songwriting awards, and had lots of my songs covered by other artists including Eric Bogle, Joe 'Shaddap You Face' Dolce, Blackwood, Greg Champion, American Danny O'Flaherty, and Irish band Turlough. I'm best known for my song 'Amazon'.
I have recorded other albums. The last one was way back in 2010, so I have a heap of great new songs to choose from for this album. I have matured as a songwriter and it shows in these songs. I can't wait to get decent recordings of them out into the world.
For more about my music, check out my website, as well as videos on YouTube and tracks on Soundcloud.
Why am I asking for your help?
It costs a lot to make a quality album that does justice to quality songs. You could buy a decent second hand car with what it costs.
Your pledge will get some of the money up front through pre-sales and the other incentives I am offering. This will ensure the album happens, and that I will not have to make artistic compromises for the sake of keeping to too tight a budget.
In the past I have relied on the good will of musicians, and they have either donated their talents or not been paid anything like what they are worth. This time I want to be able to give them fairer recompense.
What will you get out of contributing?
It's not all one-way. Here's what YOU get.
You will literally get your money's worth. I have costed the rewards so that you get back the full value of your pledge, with some little extras thrown in as well.
The album will be better than it would otherwise be because I won't have to cut corners.
You will get that feel-good feeling. It's corny but it's true. You will have helped make something happen.
What will be on the album?
The 13 tracks will be a mix of my funny and serious material. Here's a quick rundown.
Amal's Journey: Amal Basry was a refugee, survivor of the SIEV-X and advocate for tolerance
The Beanie Song: An anthem for the greatest item of headgear.
The Ballad of Maulboyheener & Tunnerminnerwait: The tale of two Tasmanians who fought back against colonialism and were the first people hanged in Victoria.
Gundagai Moon: A sweet love song set in a fabled town on the Murrumbidgee.
Captain Moonlite - A Love Story: The true story of the gay bushranger and his tragic love affair.
Disclaimer: A light-hearted go at our overly litigious society
Kemal Ataturk's Tribute to the Anzacs: Ataturk's moving words set to music. Gives me goose bumps every time.
This Golden Bracelet: About a friend's mum, a holocaust survivor. This one brings people (including me) to tears.
Hipster: This song is too cool for school. Comes complete with bad hipster jokes.
Love Is: I may not be religious, but I've always loved 1 Corinthians 13, so I've given it a tune and a very catchy chorus.
Trim the Circumnavigating Cat: A cheery, rollicking tribute to Matthew Flinders' cat, who met a sticky fate.
The Reedy River Still Flows: An award-winning nod to the folky tradition in Australia.
Wax Cylinder Recording of 'The Man & the Woman & the Edison Phonograph': This one has already been recorded by the National Film & Sound Archives. Yes – my song about a wax cylinder recording has been recorded on wax cylinder!
I will be working with the cream of Melbourne's folk musicians for this album. They include Ernie Gruner, Peter Vadiveloo, Tracey Roberts, Peter Anderson (PA), Wendy Ealey, Moira Tyers, Barb Scott, Chris Lazzaro, Gavan McCarthy, Graeme Fletcher and Hugh Belfage.
The CD will include a booklet with the words and chords of all the songs.

(Photo Jill Watson. Cover photo thanks to Wayne Richmond)
How The Funds Will Be Used
Project Budget
Here's a rough guide to where the $5000 which was is target for this campaign will go.
$2500 – Musicians
$2500 –Studio hire / Sound Engineer for recording
But this is less than half the estimated total cost to make the album. I expect it to cost approximately $11,500. I will cover the cost of any expenses beyond what is raised by this campaign. If by some miracle I were to get more than the $11,500 or so that I need to spend on the album, I will donate all extra money to a registered charity.
Based on the costs of my previous albums, here's where I expect the money will go: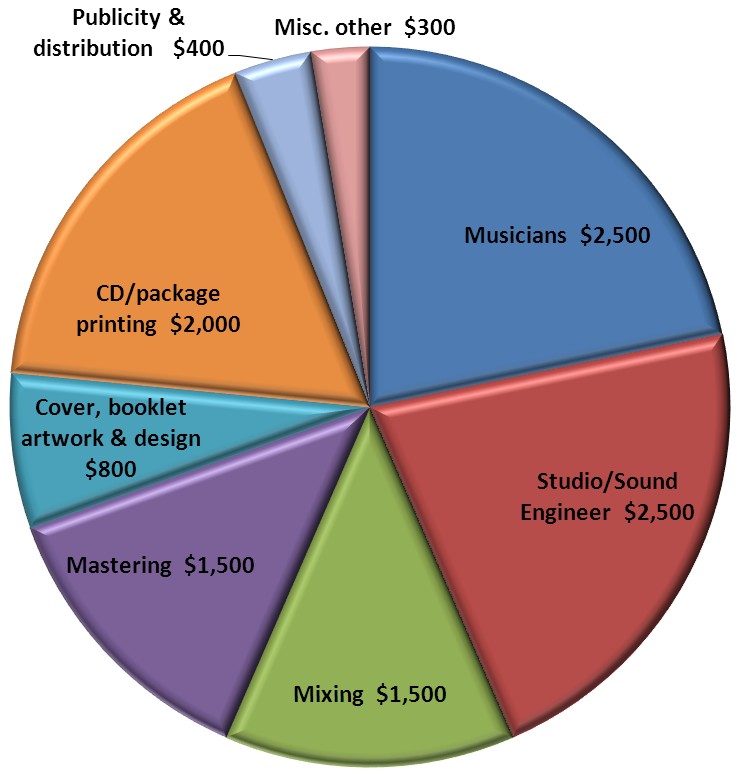 I will be recording with Steve Bullock of Jeeves Audio, who has done my last three albums. I really like the relaxed feel of his home studio, which is the key to getting good performances. He is so gracious and a stickler for getting things right, which is what you want from a sound engineer.
I am producing the album myself. That means I choose the songs, the arrangements, the musicians, and organise all the other bits and pieces. I know the sound I am after for each song, but I love letting the musicians play with it to add their own creative ideas and personality. But I am the one who pulls it all together. I've done this on all my albums and I am very experienced at it. I will be obsessed with this project till it's finished.
The Challenges
Challenges
It's hard asking people you know for money, so I hope everyone understands that this will make the world a better place. My world, anyway. And I hope yours.
There will be times I doubt the worthiness of my material and my ability to convey my vision for the songs. I will curse my lack of guitar and vocals skills, but this will be balanced by marvelling at the talents of the other musicians and the magic of it all coming together.
I will be obsessed with the project for several months. I already am! And I will have to make so many judgements that I will be exhausted.
It will be worth it.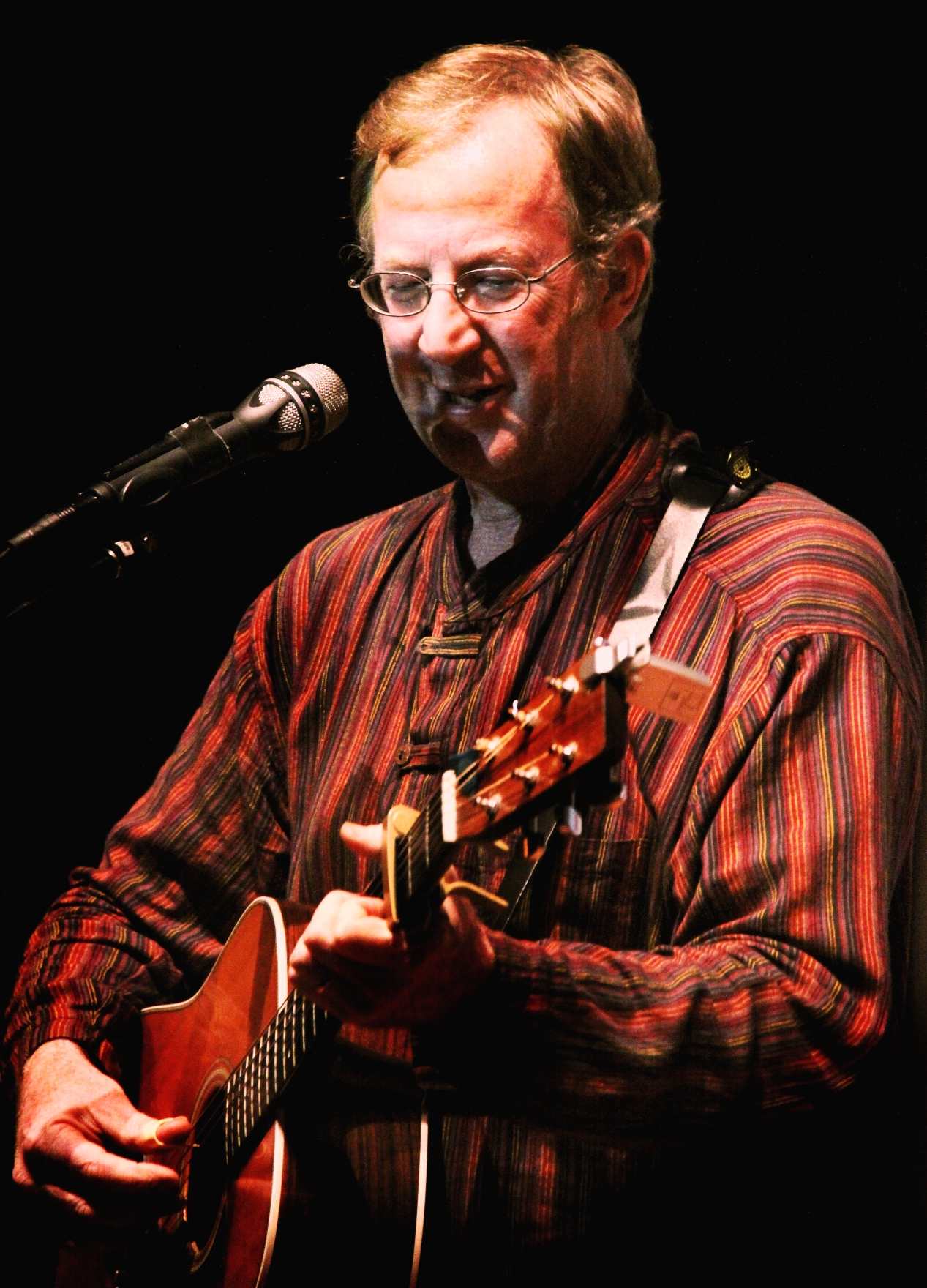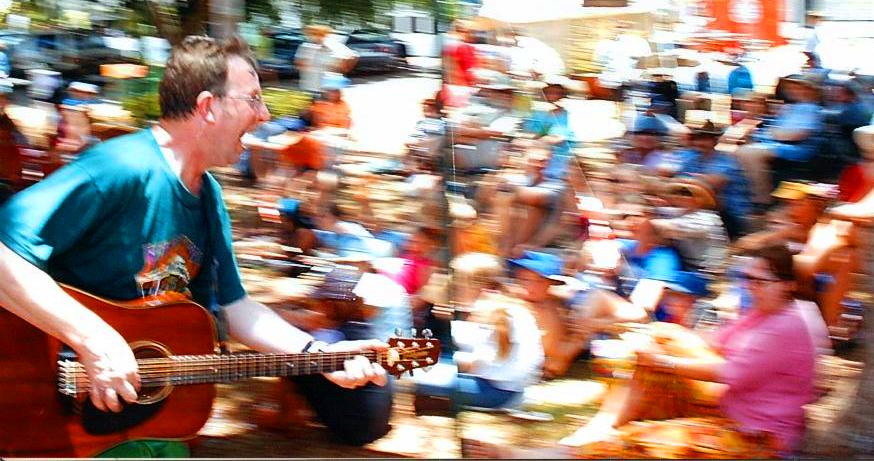 (Photos: Noriyuki Koizumi & Tablelander Newspaper)