HELP US MAKE OUR BEETHOVEN PIANO CONCERTOS RECORDING WITH NEAL PERES DA COSTA
Over the past five years, we have had the wonderful opportunity to work closely with Neal Peres Da Costa on a cycle of performances of the Beethoven Piano Concertos in newly commissioned chamber versions - created in the style of the late 18th century, performed on period instruments and applying groundbreaking research performance techniques.
We have recently recorded the 1st and 3rd Concertos and plan to release the CD recording in early October 2017. We want people to experience this wonderfully expressive sound world! Neal's and the AHE's interpretation is so beautiful and resonant. It brings a fresh perspective to Beethoven's works.
ALL DONATIONS WILL GO TOWARDS THE FINAL PRODUCTION OF THIS CD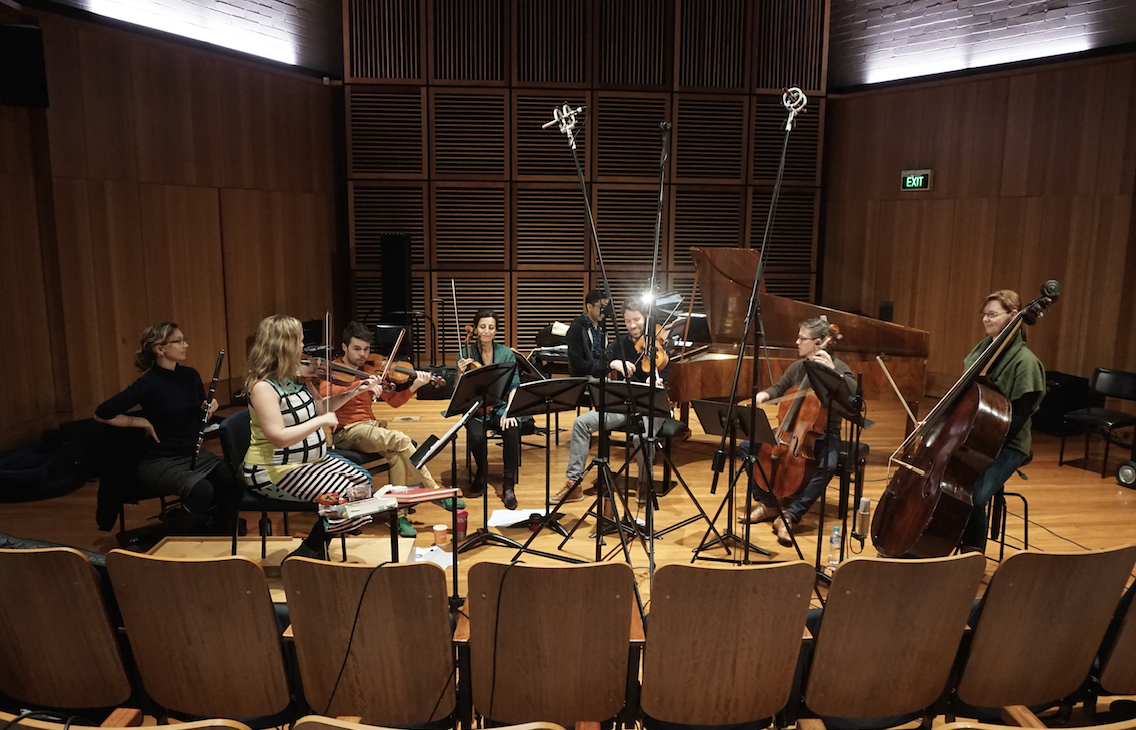 These performances were initially inspired by the discovery of a rare and almost forgotten set of 18th-century chamber versions of Mozart and Beethoven Symphonies which the Australian Haydn Ensemble's artistic director, Skye McIntosh, discovered in the British Museum Library rare scores collection. These arrangements were scored for the ensemble of 2 violins, 2 violas, cello plus flute and double bass - which is pretty much the core of our ensemble - so we knew we had to revive them!
This inspired us to commission 18th-Century-style versions of the Beethoven Piano Concertos for this combination of instruments and to perform them with the type of piano (a Viennese-action grand piano by Conrad Graf generously provided by the Sydney Conservatorium of Music) that Beethoven knew intimately when he wrote these works.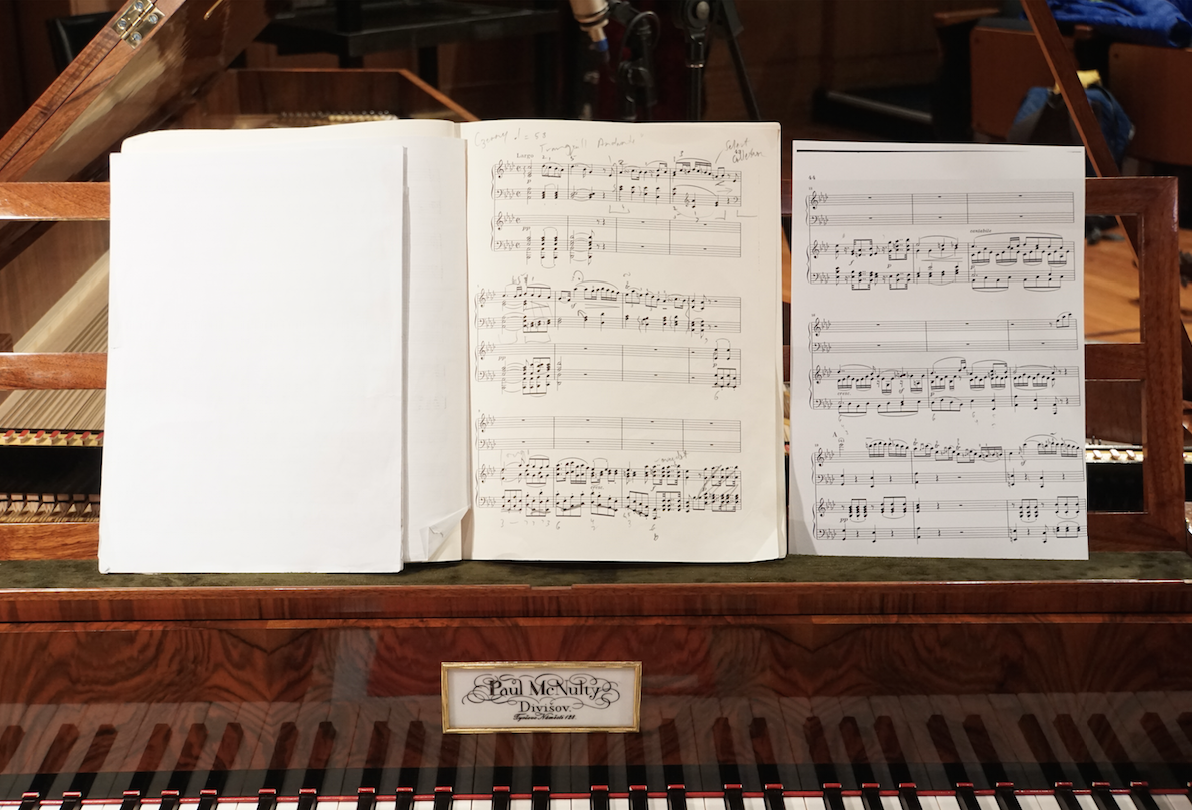 Working on these concertos in this way with Neal Peres Da Costa's groundbreaking historical approach has been nothing short revelatory, for all of us. The sound world that is evoked through the use of the pedals on the Graf piano alone is a revelation, but what listeners will find fascinating in this recording is our experimentation with keyboard arpeggiation, our historical approach to 'on-the-string' articulation, and our bold use of rhythmic and tempo flexibility. This is a new take on Beethoven, utilizing the performance language and expressive practices of his time.
PLEASE CONTRIBUTE TO MAKE THIS RECORDING A REALITY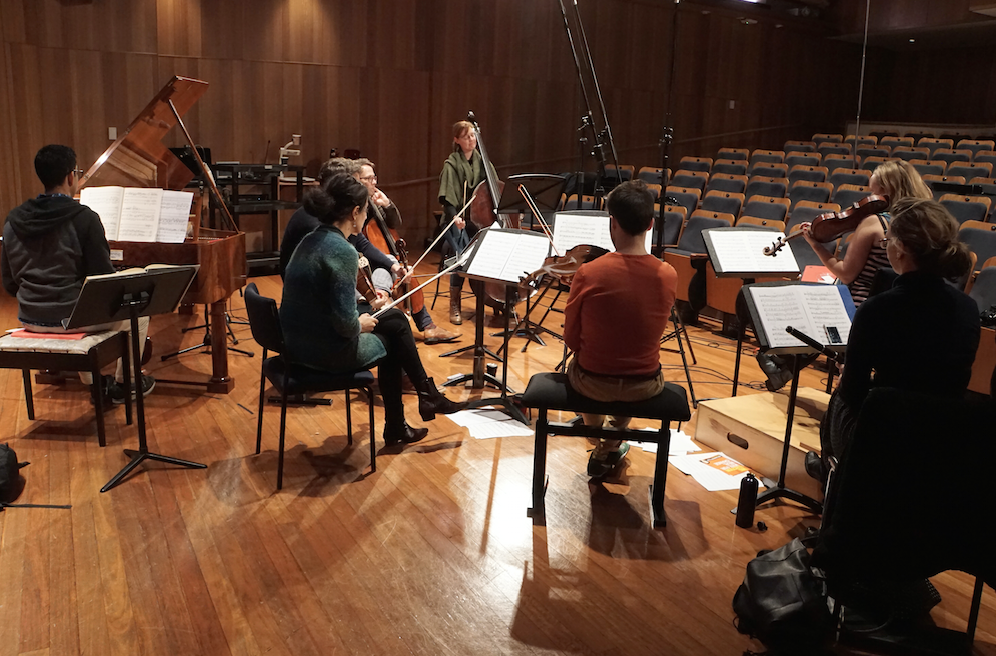 WHO ARE WE?
The Australian Haydn Ensemble is one of Australia's leading period instrument groups, specializing in the repertoire of the classical era. We love performing the incredible works from this golden age of music on our period instruments, and we are passionate about unearthing forgotten works and historical performance styles to bring fresh inspiration to our audiences.
The musicians playing on this recording are:
Neal Peres Da Costa - Graf Fortepiano Soloist, Skye McIntosh - Violin and director, Matthew Greco - Violin, Gabrielle Kancachian - Viola, James Eccles - Viola, Daniel Yeadon - Cello, Jaqueline Dossor - Double Bass, Melissa Farrow - Flute
Recording production: Thomas Grubb
HOW CAN YOU HELP?
We have already raised the majority of funds for this recording. We need to find just $7,000 more! Please donate as little or as much as you can, every little bit helps, and if you donate $40 or more, you will be pre-ordering your very own copy of this CD.
Please help us to complete and release this amazing recording!
How The Funds Will Be Used
We have already raised the majority of the funds needed to make this recording happen. We just need a bit more help to cover a small amount of the remaining Artists fees, the production and final printing of the CD.
The project costs a total of $33,000, some of which is being covered by a grant from the University of Sydney. We have already raised the majority of funds ourselves, so we are so very close now!
Here is a breakdown of our budget:
Recording expenses:
Artists fees for recording: $12,000 for the musicians involved.
-Recording production - editing - mastering + CD production and marketing costs $15,000.
-Financial support research grant from the University of Sydney of $6000 for Neal Peres Da Costa to make the recording.
In-Kind Support
-Recording venue - Recital Hall West- provided courtesy of The Sydney Conservatorium of Music. We are extremely grateful to be able to use this facility to record.
-Replica Graf Viennese grand piano (c. 1819) provided courtesy of The Sydney Conservatorium of Music.
-In-kind administration and accommodation costs provided by friends of the ensemble (approx value $10,000)
The Challenges
AHE has already invested $20,000 of our own raised funds plus the $6000 grant awarded to us from the University of Sydney.
SO, we need to raise just $7,000 more!