STREAT's new cafe at Melbourne Central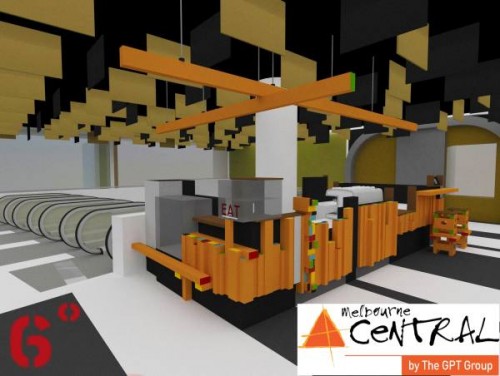 Concept Sketch
For the last two years we've really loved having a coffee cart at Melbourne Central. From this little site we've provided 52 youth with thousands of hours of training and employment making coffees.
In partnership withThe GPT Group, the Centre's owner, we want to expand the site into a full cafe. This will enable us to increase the number of youth we can train and also provide food prep skills and a broader range of Front of House opportunities.
Working with Six Degrees Architects we plan to build a unique 'environmental and upcycled' cafe which will be fully operational by December 2012.
To design, build and fit out this amazing new cafe we need a bare minimum of $80,000*. The good news is that our wonderful Melbourne Central partners, The GPT Group, have agreed that if we raise $40,000 they'll match it dollar for dollar.
That's right, every dollar you pledge will be turned into two dollars!
We hope you will help us achieve these goals. One way you can help is by pledging one of our fabulous cookbooks.
(*Please note, the $80,000 will only cover the basics and if we're lucky enough to raise more it will help pay for the first batch of trainee uniforms and bills, and upgrade some very tired equipment at the site like our coffee machine.)
Our Cookbook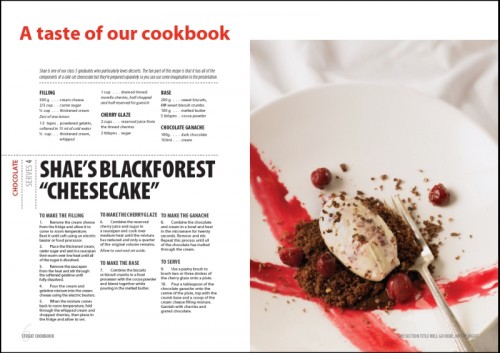 A number of food, photography, design and publishing experts have volunteered their time to produce a magnificent, 140-page, hard cover cookbook for STREAT. It will look absolutely sensational and features a forward and recipe from Poh Ling Yeow (of Poh's Kitchen and MasterChef fame), recipes and personal stories of our recent graduates, along with our favourite cafe dishes developed by our Exec Chef Rob Auger and his team.

The cookbook will be a great Christmas present or gift to staff and customers and stocks are due in late November. Special personalised and corporate editions are available if you place an order of over 50 copies by September 24. These editions will also include your name and/or company name inside and on the front cover.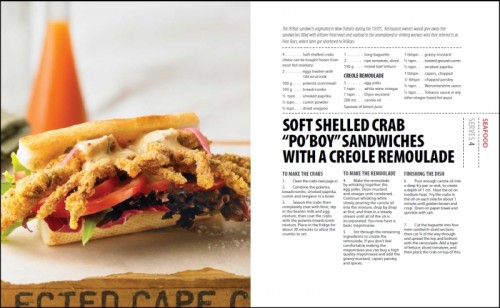 Great Coffee that's also life-changing!
As well as ensuring our coffee stops homelessness, we also strive to source all of our green beans ethically and to support the farms and communities where they are grown by ordering high quality beans which command higher prices. Our beans are roasted with care by our Chief Roaster Matt Hampton on our vintage Probat roaster in our Flemington cafe. We offer two blends, our signature Social Blend and the darker Deluxe Blend and various specially selected Single Origins.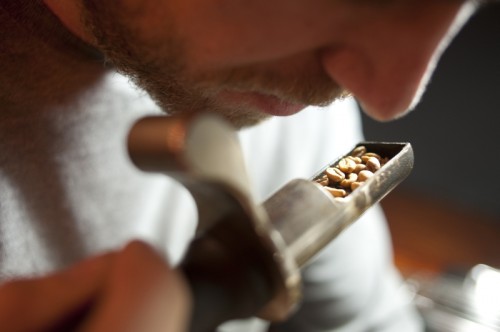 STREAT - eating away at youth homelessness
Large intractable social problems like youth homelessness are intolerable to all of us, but it can be hard to know how you can help. One of the best things about
STREAT
is that it offers customers an easy, no cost and sustainable way to help stop youth homelessness - one delicious mouthful at a time.
STREAT
is a not for profit social enterprise that supports and trains homeless and disengaged youth for six-months across its three cafes and coffee roasting business in Melbourne. Trainees learn to prepare and serve fantastic meals and coffee, as well as develop professional experience and life skills. Upon graduation, they receive a nationally recognised Certificate I and II in hospitality from the William Angliss Institute. We then assist these graduates in finding employment or further education.
STREAT's cafes
and coffee business are the lifeblood of the organisation. They provide the work and training opportunities for the young people and the income to help fund their social support program. And day after day our lovely customers make it all possible through their purchases.
Since its first small food cart started in March 2010,
STREAT
has sold over 250,000 meals and coffees and provided over 14,000 hours of training and support to 52 young people. Five full classes of trainees have now graduated and the majority are working, most for the first time in their lives.
STREAT
is constantly improving and expanding its operations and striving to become fully sustainable by 2015.
Major Site Partners
The GPT Group

Melbourne Central's owner, The GPT Group, is our primary site partner and are providing a fantastic amount of support for our new cafe. In fact, the wonderful people at GPT have agreed to match fund our whole campaign, dollar for dollar up to $40,000. That's right - every $1 you pledge turns into $2!
6 Degrees

Six Degrees Architects are enthusiastic supporters of STREAT and the creative force behind the new cafe project. They are widely recognised for design that intuitively enlivens the individual experience within high-use public spaces. After 20 years,much of Six Degrees public work has become an iconic part of Melbourne's architecture landscape. We look forward to our little cafe being part of their amazing body of work.
Eymac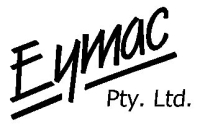 Eymac P/L was established in 1982 as a stainless steel fabricator specialising in the hospitality industry. It is now recognised nationally as a major supplier of Australian made food service equipment and a leading stainless steel contractor with an outstanding reputation for reliability, quality and competitiveness. Eymac are also very generous supporters of STREAT and will be fabricating and supplying the main equipment for our new cafe.
Corporate Partners
ALTUS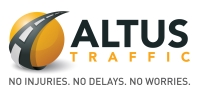 ALTUS Traffic are Australia's leading traffic engineering, planning and management company. With over 1500 employees, and hundreds of vehicles on the road, ALTUS co-ordinate the safe movement of pedestrians and traffic through work zones and events across Australia and the USA.
In short, we spend a lot of time on the streets, with 'stop' and 'slow' signs - and we are delighted to support STREAT in its quest to stop homelessness.
RedCat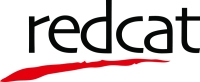 RedCat understands the demanding nature of the hospitality industry. They offer integrated, end to end, Point of Sale, Accounting and Business Management solutions as well as global loyalty programs, mobile ordering systems and smart phone apps for you business or franchise. They've also provided a huge amount of support for our campaign and we love having them on board.
Social Ventures Australia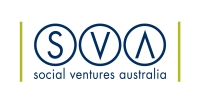 Our partnership with SVA has been absolutely critical to our growth and success in the last year. SVA has provided us with an extraordinary level of business skills, critical thinking and support that was always perfectly targeted to our stage of evolution. And I think both organisations can be very proud that in the last year with the right modelling, business planning and support, we sourced social investment to undertake a major acquisition of another hospitality social enterprise. With this scaling STREAT can now expand the number of homeless youth it helps in its café operations, but is also on track for its goal of financial sustainability in 2015.
Bluefrog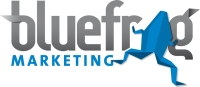 Blue Frog Marketing is a multi-award winning strategic marketing consultancy based in Bayside Melbourne. Their passion is the creation of marketing plans and campaigns that work to boom their clients' businesses. We also love them because they work with their clients to create a positive impact in their communities which goes beyond the economic and financial benefits of a growing company.
Small Giants

Small Giants (Australia's first certified B Corporation) invests in, creates and supports businesses that are shifting us to a more socially equitable and environmentally sustainable world. Some people call this type of business social enterprise, we just think it makes sense. We love the work that STREAT do and are proud to be a part of their new cafe.
RMIT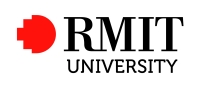 RMIT's Social Enterprise Group develops, invests in and supports students and community partners in developing awareness, understanding and the capability to start-up a social and sustainable enterprise. RMIT highly values the innovative and forward thinking approach that STREAT takes to long term social solutions and are proud supporters of both STREAT and their new cafe.