An Australian World War II veteran walks into a church and reminisces of his time in the war. Set in Crete, 1941, his memories take him through the events of a German ambush that changed everything.
A story of comradeship, friendship and love, Hath No Man tells of the heart-warming story of the bond between an Australian war cameraman and an Australian soldier forged in the battlefield.
Greater love hath no man - John15:13
HATH NO MAN is shot with ARRI ALEXA, RED, KODAK 16mm 2R by a BELL & HOWELL 70A FILMO (1923)
This is a Graduation film by Linus Koh, studying at Swinburne University of Technology, Melbourne.
Please read on, we need your kind help.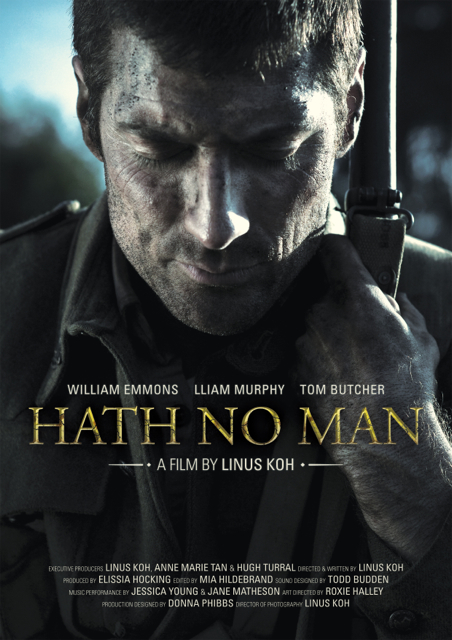 OUR APPEAL

The film is 95% made, and i'm confident it looks good, the story is strong and will move many people's hearts. We need to give it a proper sound mix but we can't afford the studio fees which amounts up to about $1200 at sponsored price.
We also need to send it out into the world, to the film festival circuits, with each film festival costing about $100 on average with courier and entry fees, This would amount to about $1200 too...we plan to send it to at least 25 film festivals.
We also have the realistic costs of printing DVDs and press kits to send them out, market the film and give them to the right people to watch. this would cost about $600.
All in all, we need about $3000. We are aiming to hard to hit $2500 on pozible and raise $500 through camera assisting jobs.
Break Down:
Studio Sound Mix - $1200
Film Festival Circuits - $1200
DVD & Press kit printings - $600
Total required - $3000
Pozible Goal - $2500 - Help us reach this goal Please.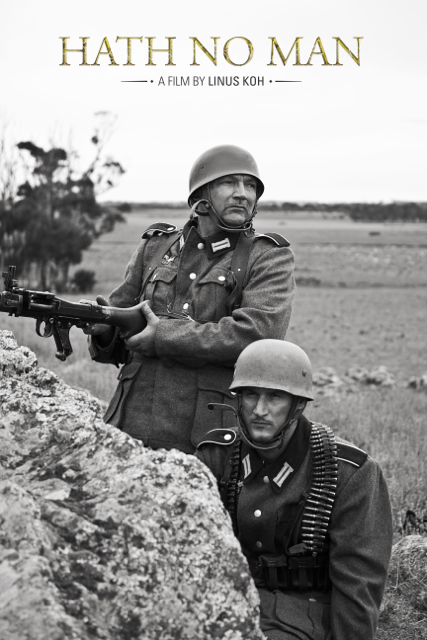 About the Filmmaker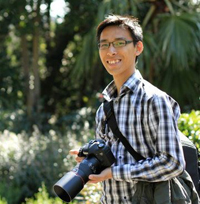 Linus Koh (Director, writer, DOP)
Hath No Man is a short war film directed by Linus Koh, a Singapore Born film maker. A catholic altarboy from age 7, he faired poorly in academic studies in his younger years. The classroom never interested him as a young boy, often sleeping in class, getting into trouble and was expelled from school at age 13. He became a passionate aggressive in-line skater at 15, and it was the desire to create his own amateur skate videos that sparked a passion for film making. He pursued this love by studying filmmaking at Temasek Polytechnic in Singapore; securing an internship at a production company and directed an award-winning short film "CAN". After 2 years of serving national service in the Singapore Armed Forces, he worked on international events such as Singapore's National Day Parade 2009 and Youth Olympics Games 2010 as a media producer.
With the money earned from these jobs, he managed to buy a camera with basic lens and started shooting nature themes to dwell deeper into the art of cinematography. He is currently studying cinematography and film making at Swinburne University, Melbourne; on a partial scholarship from the Media Development Authority of Singapore.
Watch more of Linus' work at linusfilms.com.

"Hath No Man" has been thus far solely funded by a student filmmaker and donations from generous family and friends. We need your support to help "Hath No Man" make its way into film festival circuits to capture an international audience. Please support "Hath No Man" financially at HathNoMan.pozible.com.