G'day, I'm Shelley Fairy.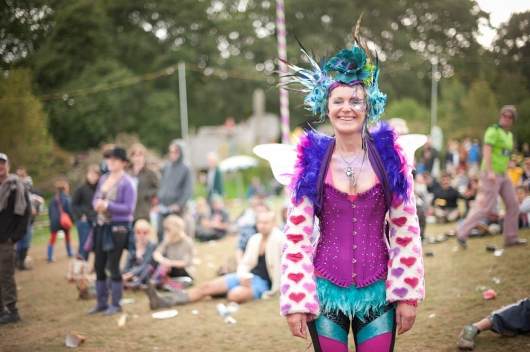 It is my dream to bring fairy workshops to the remote Indigenous communities in Australia where love and magic are needed.
I have been making wings and dressing people up as a full time fairy for the last 18 years. I have seen the transformation and healing that takes place when people put on a pair of beautiful wings and colourful, fun clothes. It gives people confidence to express themselves and also helps them to believe in themselves. Wearing wings and dressing up is such a positive way to interact with the world and allows people to shine.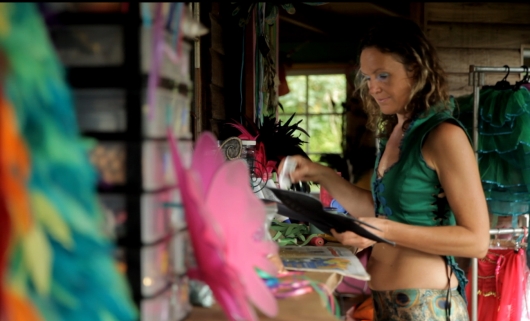 The Aboriginal folk have always had a positive response to me as a fairy and I think that is because they see the spirit of what I am doing. My experience in dressing up Aboriginal kids is what first planted the seed of my dream. Watching their faces light up as they saw themselves in the mirror is an absolute joy to behold!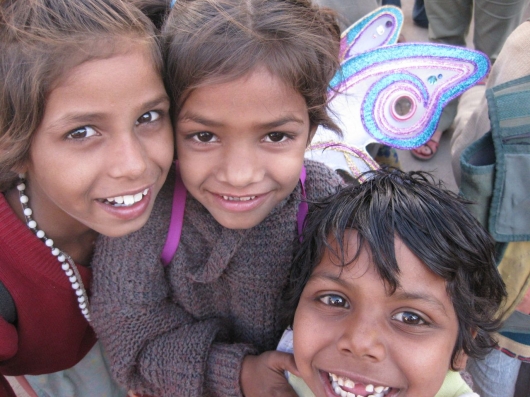 For our first adventure into the communities, we have been welcomed into a community in the Kimberley with stops at different communities on the way. Coming convoy with me is a beautiful Australian Indigenous man named Wiruungga who travels to remote communities teaching permaculture. Together we wish to spread the magic, share the fun and make a difference with wing making, dressing up, hula hooping, permaculture, singing and laughter. Once a year I shall head off in the bus to different communities, spreading the love and sharing the magic. It will be an ongoing project that I think will grow into something beautiful!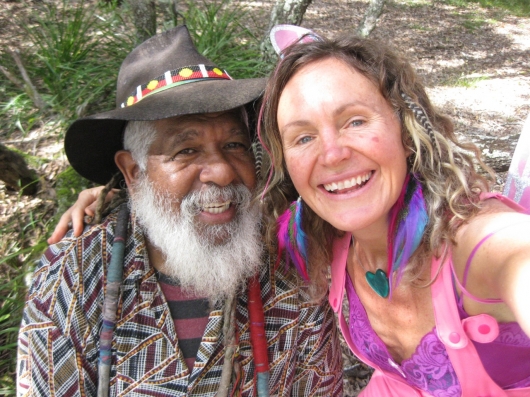 I am giving of my time and energy to this project because I believe in it completely. It is my wish to help build bridges of love and light to these beautiful people. Aboriginal youth now have the highest rate of suicide of anywhere in the world. For me it is fulfilling a dream and a wish to be of service, but also I feel a huge affinity with the Indigenous folk of Australia and I feel like they will blow my socks off with their own brand of magic. What a joy to share with these magical people!
So please join me and be a part of the journey by contributing what you can and sharing my video. We shall be keeping you updated through our Facebook page
https://www.facebook.com/FairyDreaming
and my blog
http://fairylove.co.uk/.
Also if our wishes come true we shall be able to bring you an amazing documentary of our incredible adventures. We really can't wait to begin. So much love.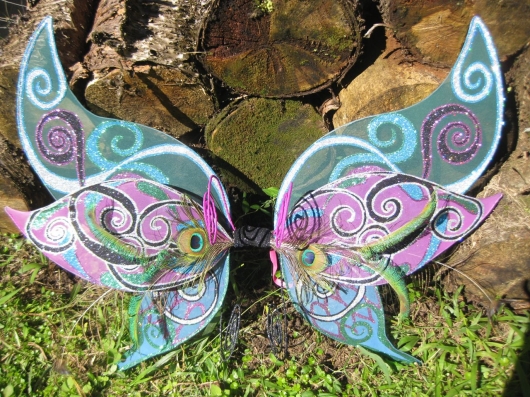 Some Of My Previous Work
I have been a full time fairy for 18 years. Making bespoke wings for people and designing fun and unique fairy dress-ups. Selling my magical wares at festivals, markets and online. I have a business called Fairylove and have spent the last 13 years doing the UK festival circuit, helping folk to find their inner fairy and spreading the love. Our website is www.fairylove.com
I had 5 years experience running Free your fairy workshops, where folk could come and learn to make their own wings and explore their creativity. The weekends also explored dressing- up, wish making, photo shoots, dancing, yoga, singing and healthy eating. It was a joy and I loved to teach and watch people open up with the magic of Fairy.
How The Funds Will Be Used
We are asking for the very bare minimum to get us on the road for our first journey, but if you are feeling really generous and can dig deep then it will help take our journey further.

Magic bus - $23,000
Paint and kit out of bus - $3,500
Fuel - $2,000
Materials for workshops - $1,500

Any extra money raised will be put towards future journeys into the communities and any mechanical needs on the journey.






The Challenges
The main risk involved could be if the bus breaks down, as we will be in very remote area's. Of course when buying a bus, I will have it checked out and I shall also have Wiruungga in convoy with me. So if something does go wrong I shall have support and back-up!

I don't foresee any challenges out of the ordinary in the communities as we have been invited, so are therefor very welcome.