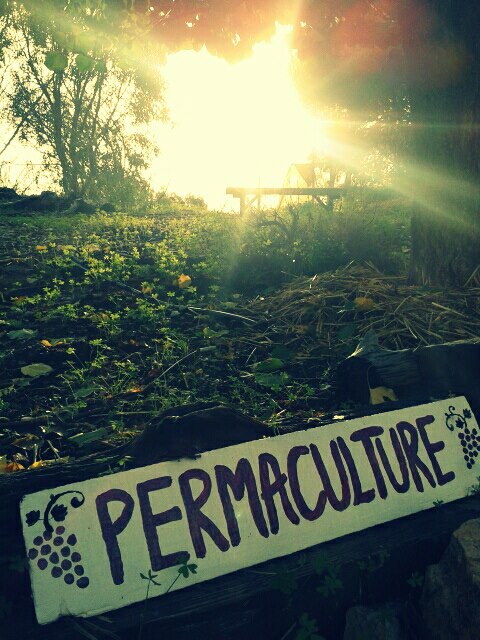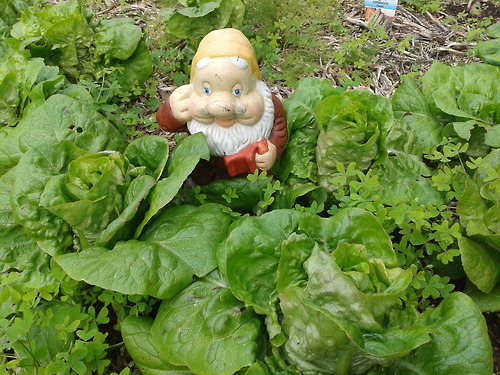 Since our
community garden
first began in 2001, thousands of students, volunteers and members of the public have learnt about organic gardening,
permaculture
and growing food through practical education and skill application. What has always been missing though is an undercover space where our community can learn, teach, eat and socialise in a setting that demonstrates our values of community, cooperation, sustainability and ecological design.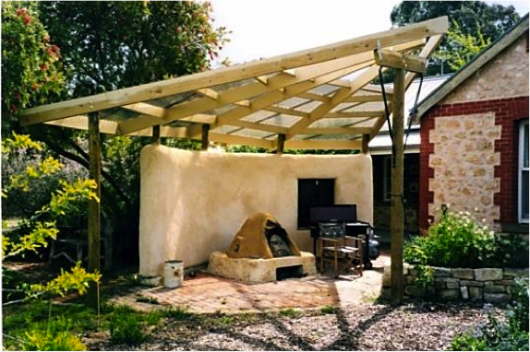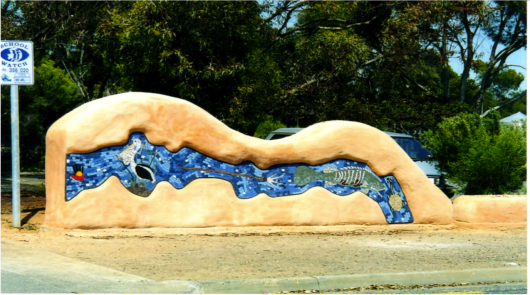 For eight years the dream of building a straw bale gazebo with a cob pizza oven has rested in the hearts and minds of our community gardeners. There have been many stops and starts to the project as people come and go from the university. BUT NOW IS OUR TIME! The great work of many volunteers throughout the year to rejuvenate the project has seen overwhelming backing from the university, the
student community
,
House of Bales
and the
sustainable building industry
. We now have the opportunity to see this vision come to reality.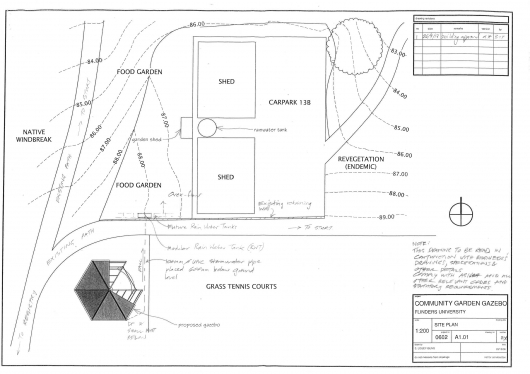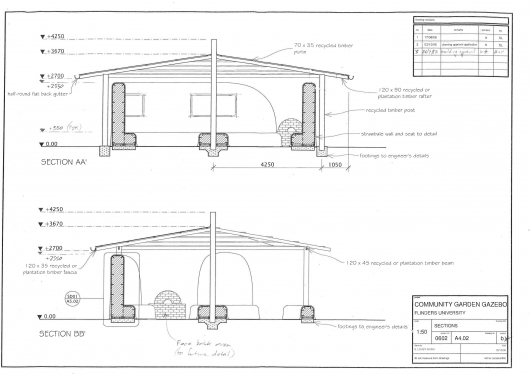 Some of the unique, exciting features of this project include:
* demonstrating the use of ecological design & sustainable building materials (straw bale, cob and superadobe).
* professionally-run and self-led educational workshops to teach how to build with
straw bale
,
cob
(clay, sand and straw) and
superadobe
construction.
* artistic collaboration between students and indigenous groups.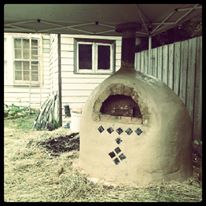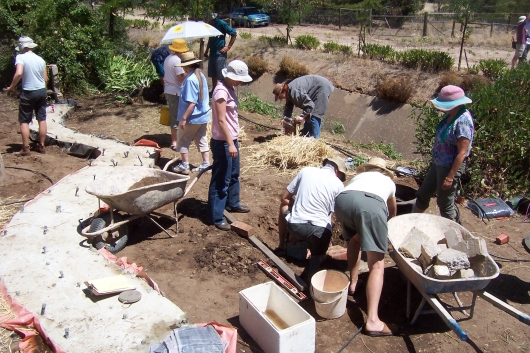 GET UP! GET INTO IT! GET INVOLVED!
Without your help we will not be able to make this dream a reality!
For more info and announcements on how the project is developing, as well as a complete project plan
check out our website
If you do not have a debt credit / credit card - or pay pal and would like to still contribute to the project through a direct debt our bank accounts details are below.
Flinders uni community garden society
BSB: 805050
Account number: 33487469
*** please include your name and send us an e-mail (flinders.garden@gmail.com) so we can thank you for your contribution ***
Some Of My Previous Work
The Flinders Community Permaculture Garden was established in 2001 by friends of the Flinders University Environmental Action Group (FEAG). Since its inception it has played an important role in fostering student leadership, knowledge and learning regarding sustainability, permaculture and environmental awareness on campus and within the broader surrounding community.
The Community Garden is a 0.2ha site adjacent to the Sturt campus, and features fruit tree orchard, vegetable gardens and a revegetation project. Some of the fruit and nut trees in the orchard include apricots, apples, plums, mulberries, figs, olives and citrus trees, and rare fruits and nuts including ice cream bean, feijoa, jujube and white and black sapotes. The garden is constructed according to
is Permaculture principles, which encourages creating productive landscapes which promote diversity, stability and resilient natural ecosystems, whilst nurturing human health and interaction with nature.
The garden has been a sanctuary amongst the concrete jungle, providing budding gardeners and future leaders with the opportunity to get their hands into the earth and ideas out to the world. Regular workshops on composting, plant propagation, garden design and community engagement provide students and staff with the practical skills needed to produce food and create positive change in their daily lives.
Over the years the Flinders University Community Garden has matured and flourished, it is now one of the longest running community garden in South Australia and will continue to play an important role now and into the future.
The garden has special place in the heart of hundreds who have helped develop the space over the years. It has grown to be a incredible space for cultivating community through hands on permaculture. With out the collective contribution of all volunteer club members the garden would not be as incredible as it is today.
There are a lot of amazing people who have contributed to the garden over the past 12 years so big thank you to the garden founders Andrew Rettig, Beque, Christopher Day. Past club members Christopher Wood, Brett Thompson, Katherine Negrin, Bridgett Toner, Hannah Maloney, Kelly Allen, Peta Pageqne current members, Kegan Daly - club president, Tammy-Jo Sutton - Project Manager, Lizzie Taylor - aka gumboot girl, Sarah Boulle, Josh McLean, Nerida, Andy, Adam, Kelly, Anna and everyone else. Thank you
The Challenges
The major challenge that will prevent this project from being completed is funding. That's why we need your support.

The community garden is completely run by volunteers and in-kind support from likeminded people in the community. We're in the business of growing thoughtful, caring citizens that consider their impact on the world and people around them. As such, we can only grow and thrive with the care and consideration of those who share our values and vision.

Up to this point, all relevant groups, including the university administration and local councils, have been supportive of the project. There's nothing stopping us now to make this happen. Except for financial support from people, like yourselves, that want to see a world where we work with nature to create an ecological-friendly society based on care for the earth and each other.