Asylum Seekers: Can you help us find a fair, just and effective approach?
Australia21 is a not-for-profit organisation which brings together diverse thinkers to develop ideas for Australia's future, on areas ranging from climate change to drug law reform to voluntary euthanasia. We only tackle 'wicked problems'. These are complex problems that defy definition, resist all usual attempts to solve them, hardly ever sit conveniently under the responsibility of one organisation and where attempted solutions are thwarted by unforeseen consequences. Asylum seeker policy falls into this category.
Australia21 is not associated with any political party and the approach taken in this project will not seek to advantage or disadvantage any political party.
In recent weeks two more asylum seeker boats have sunk en route to Australia with at least 50 lives lost. Because of the new government policy limiting official information about asylum seekers, details are sketchy but the pictures of drowned bodies and of distressed and confused people, including small children, are real. Regardless of your political affiliation, you are probably discomforted by these scenes and you may well be wondering whether we can't do better than this.
* Why this project is important to all of us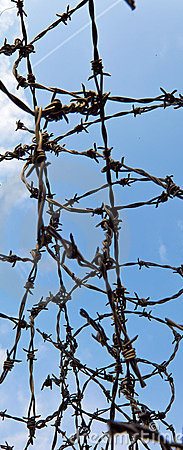 At the recent election there was little difference between the harsh approaches of the two major parties on refugee and asylum seeker policy. Many Australians felt uneasy about a 'solution' based on punishing individual asylum seekers at the end of their journey, and thought there must be a better way.
This project aims to find an approach which can take better account of humanitarian issues without compromising Australia's legitimate interests and international standing.
It will bring the best and most experienced minds in Australia to bear on this complex issue, so that together we can find that better way.
* How you can help
If you are one of those Australians who feels uneasy about what we are doing with asylum seekers, this is your opportunity to do something about it. We would welcome your support of this project at any level. One way is to contribute financially and you can also help by telling your friends and colleagues about the project and this fundraising campaign.
We are seeking $7,500 to supplement our funds for the production of a book of short essays written by a diverse group of leading thinkers in this field and designed to raise awareness on the various aspects of the issue.
This will be the first of a three stage project. Following the launch of this publication, as funding allows, Australia21 plans to produce a well-researched discussion paper on the options. We would like this to be the forerunner to a day long roundtable expert discussion aimed at developing practical recommendations for change.
* Why there needs to be a rethinking of current policy
Asylum seeker policy is a complex issue of strategic importance to Australia. If left in its current state it is likely to cost Australia dearly both in economic terms and via our international reputation. It is also likely to remain divisive with detrimental effects on the national psyche for generations to come.
Whether or not current or future policies have the desired outcome of reducing the flow of boats, there is an urgent need for Australia to develop a coherent and humane policy in the face of growing numbers of refugees fleeing dangers arising from political oppression and the impacts of war and climate change.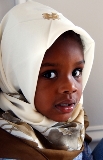 Away from the heat of politics, we need to develop a framework for coherent national strategy that is both sustainable and compassionate. It needs to take account of legitimate concerns about irregular immigration and to be consistent with our international obligations as an affluent world citizen and a foundation party to the Refugee Convention.
Part of the problem with the asylum seeker debate in Australia is the failure to focus on what the objectives of our asylum seeker policy should be. There is also a need to assist ordinary Australians to stand in the shoes of refugees who face intolerable living conditions without human rights protection in situations of persecution, war and famine.
Australian people are the same decent people who presided over earlier waves of immigration, including particularly the influx of Vietnamese boat people. Faced with a demonstration of the reality of the current situation and the development of sensible alternatives, they are likely to act with decency and compassion yet again.
* About the project
Our project aims to:
* Define the problem in an intellectually sound way – concentrating on the core issues (how does the world reduce the number of people being displaced and resettle the ones who have been displaced) rather than just focussing on the the symptoms
* Set out a roadmap to what a sustainable solution to the refugee issue might look like (at two levels: regional and global)
* Develop a decent humane response that is within Australia's control and consistent with all of our international obligations.
Our team will be led by Australia21 Director, Emeritus Professor Bob Douglas AO, who will all also edit the

publication. He says:
"Many of us believe that Australia can do much better than simply pretending that the flow of millions of refugees in troubling circumstances can be ignored by affluent countries like ours, There are no easy answers to this problem but I am certain we can devise an approach that is more humane and more effective than being as uncaring as possible to those who make it to our shores."
Other team members are drawn from Australia21's Board and include Mr Paul Barratt AO, Chair and former Secretary of Defence, Dr Steve Cork, Chair Australia21 Research Committee, Ms Molly Harriss Olson, Chair, World Fair Trade Association, and Mr Mick Palmer AO APM, former Australian Federal Police Commissioner.
People who have already committed to contributing to the book of essays include:
* Dr John Hewson AM
John is a former federal leader of the Liberal Party, an academic and economist, a businessman, a political advisor, columnist and commentator.
* Admiral Chris Barrie AC (Rtd.)
Chris was Chief of the Defence Force during the "Children Overboard Affair" of 2001, a high-level political controversy which occurred during the Australian federal election campaign of that time.
* Ms Widyan Al Ubudy
Widyan is a young Muslim Australian, who spent four years in a refugee camp before coming to Australia with her family at the age of seven. She is completing her Masters degree in journalism and is radio host of PopAraby on SBS. For more about Widyan watch this interview. http:/
/www.youtube.com/watch?v=Aw9J_fB6tMk
* Professor Louise Newman
Louise is the Chair of the Detention Expert Health Advisory Group, an independent body providing advice to government on the health needs of asylum seekers. She has also been involved in research into the impact of immigration detention on child asylum seekers.
* Dr David Corlett
David has worked with refugees and asylum seekers for about two decades as a case worker, researcher and adviser. In 2011 and 2012, he was the host of the controversial and highly acclaimed documentary series
Go Back To Where You Came From
(SBS Australia).
The Challenges
We are passionate about this issue and are a very determined team. While our writers and project team will contribute their time and expertise pro bono, we need money to help provide a publication and media communications strategy that will have maximum impact.