EXCURSION is an 18 minute short film produced by Stuart Bender and Mick Broderick, directed by Stuart with story co-written by Mick.
Watch the official film trailer by clicking in the video below: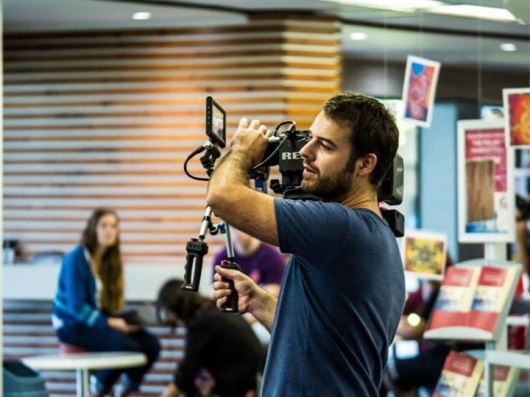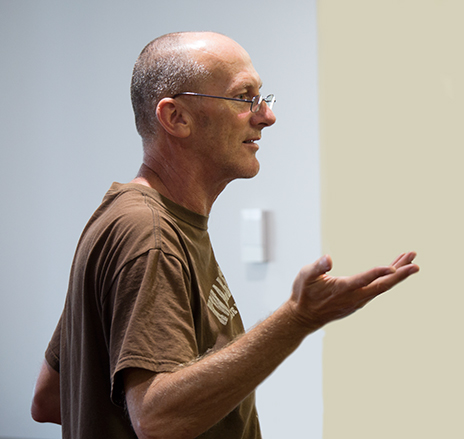 Trapped inside a university library while on a tour, a group of high school students and their teachers attempt to flee from two relentless killers who prowl the corridors. Inspired by tragic school shooting rampages around the world, our film is an intervention into this significant social issue. It is intended to raise awareness of the experience of victims and survivors of these traumatic events.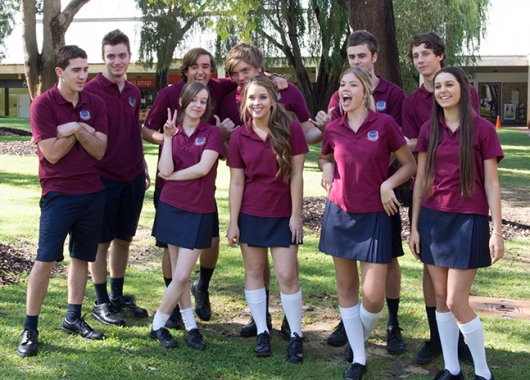 The film dramatises a series of actions and their consequences, and mistaken or lost opportunities by various characters in their efforts to evade and/or fight the killers. Intrinsically it asks: what actions would *you* take if you were in this situation? What would be going through your head during the mayhem? How would you feel in the weeks, months and years following the tragedy?
The film adopts a raw, docu-drama style that immerses the audience into the action, suturing them inside the overwhelming chaos and trauma of the shootings.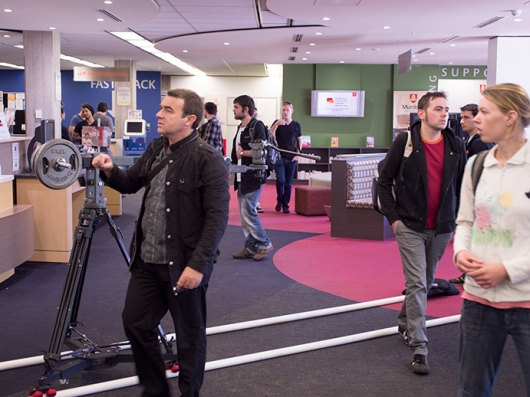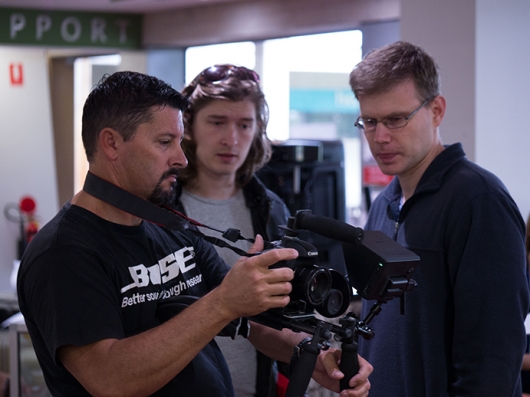 Filmed in mid-2013,
Excursion
is near completed and ready for international release through domestic and international film festivals.
The Challenges
We have identified 30 international and local short film festivals, including Aspen, Hamburg, Oberhausen, Clermont-Ferrand, Tampere and Uppsala. If we don't meet our target we won't be able to send Excursion to some of the more prestigious, internationally recognised film festivals, such as Cannes, Sundance, Toronto, Berlin, Venice, Tribecca...




HOW WILL YOU BE ABLE TO VOTE ON THE ENDING?

In Person:
Wednesday 7:30pm
13th November
Belmont Reading Cinemas
cnr Kutsford & Fulham Streets
Belmont WA 6104

If you can attend the Perth screening you will have the opportunity to vote on your preferred ending along with hundreds of others in the audience.

Online
Thursday 14th - Friday 29th November:

If you have selected the digital download reward then you will have two weeks to access to the film online and vote online for your preferred ending.

All votes will be tallied on Saturday 30 November and the most popular ending will be included in the final cut and announced online.

*A note regarding terms & conditions for Associate Producer and Executive Producer reward levels
Due to the importance of these prominent screen credits, EXCURSION's Producers Stuart Bender & Mick Broderick reserve the right to approve pledges at this level. We will review your pledge and notify you within 48 hours as to whether or not your pledge has been successful. This notification will be sent to the email address you have provided on Pozible. In the event that your pledge is not approved at this level we will issue you with a refund (via bank cheque to the postal address you have nominated while pledging) no later than 14th November, 2013 (ie,. two weeks after pledges have been processed by Pozible and the funds have become available to us.)