BEEHIVE
An emotionally repressed girl hides behind her sexuality, but when confronted with an honest reflection of her short-comings, she is pushed to admit her desire and need for intimacy.
Delving deeper than your typical romantic tale, this dramatic short film looks into the heart of Penny, a tre-chic, vintage loving young woman. Set in Sydneys Inner west, Penny entertains a string of men with vintage records, cheap wine, her killer dance moves and enticing looks.
Each night intending to be innocent fun and free from responsibility, Penny leaves men wanting. Ignoring her emotional needs she begins to struggle to keep up her lifestyle as it becomes increasingly unsatisfying and destructive.
Colourful, alluring, sexy and vulnerable, this visually stylized, character driven film is inspired by European cinema and a love of the 60s youth, fashion, freedom and energy.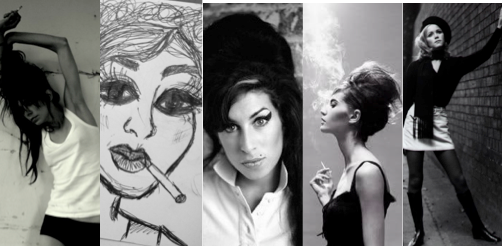 The Cast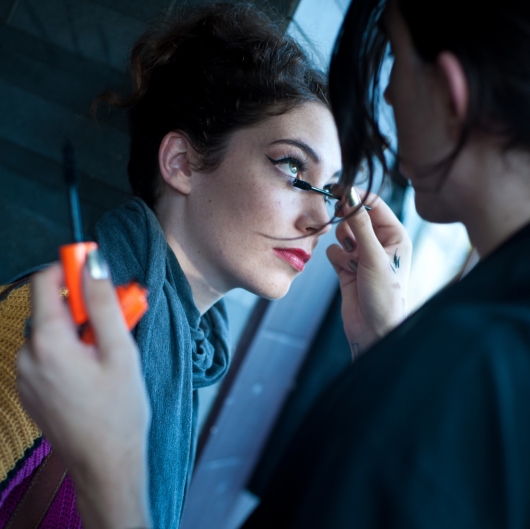 Aimee Lee-Druett – Penny
Aimee-lee graduated from Actors Centre Australia's full-time course in 2011. Since then, she has appeared in numerous television roles including The Chaser's 'Hamsterwheel' for ABC and channel Nine's 'Tricky Business'. She has recently wrapped her second feature film 'Mirror' set for release later this year.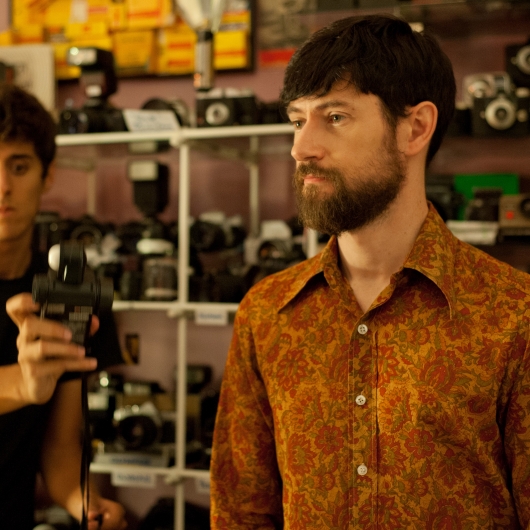 Ted Crosby – Angus
Ted is an actor/filmmaker from Sydney, Australia, and co-founder of Unpathed Theatre Company. He recently performed on stage in Nicholas Kazans 'Blood Moon' directed by Christopher StolleryTed is a regular guest actor on the web series Nick & Seaton's Palace of Sexy Secrets made by Paper Moose Creative/Production. After graduating from NIDA's Screen Actor course Ted has continued his studies with NY/Sydney based acting coach Lynette Sheldon.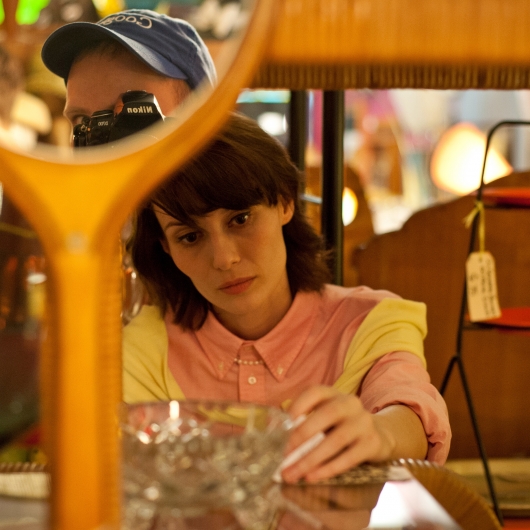 Lauren Orrell – Vera
Lauren is a Sydney based actor with 5 feature films under her belt. Lauren's first experiences on film saw her featured her in numerous commercials and film clips, for clients both Australian and International Clients. Her first Dramatic role was in the award-winning short, 'Immured', Directed by D'arcy Yuille. Shortly afterwards Lauren made her feature debut as 'Lucy' in the slasher, Voodoo Lagoon. The short film Lamb Island won her best actress at the 2010 Queensland New Film Maker awards.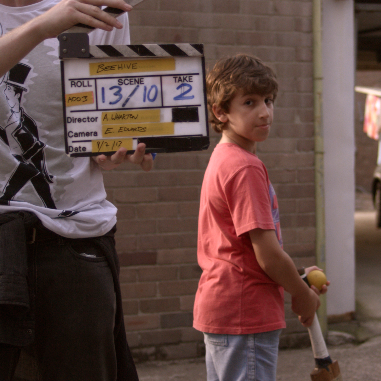 Joseph Famularo
Joseph has appeared in about 12 short films, mostly as the lead child actor. A number of these have screened both in Australian and overseas film festivals, most notably 'Julian' directed by Matthew Moore (winner of Best Short Fiction Film at the 2013 AACTA awards), and 'Scruples' ('Your Film Festival' short film finalist shown as part of the Venice film festival), directed by Adrian Powers.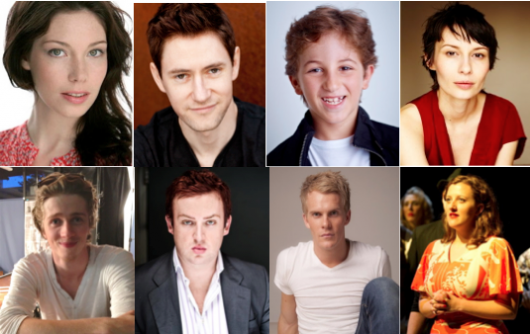 The full cast (From Left to Right) Aimee- Lee Druett, Ted Crosby, Julian Famularo, Lauren Orrell, James Shepherd, Dylan James, James Lee and Amanda Wiltshire.
For more about the full cast follow this link.
http://ehranjade.wordpress.com/2013/01/31/2099/
The Crew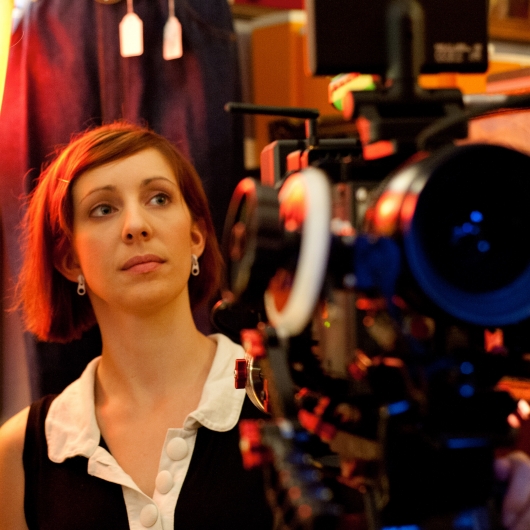 Ehran Edwards
Writer, executive producer and cinematographer of Beehive, Ehran is a graduate of The International Film School Sydney in Cinematography. She has written & directed 14 shorts and worked as cinematographer/camera operator on over 20 projects including music video 'Only Only' by Brendan Maclean and Chance Waters 'Looking for Something'.
Have a look at Ehrans official Facebook page here: https://www.facebook.com/EhranEdwards.Film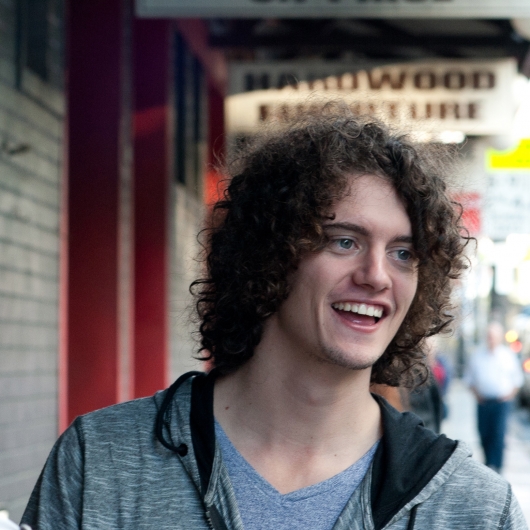 Alastair Wharton
In 2009, Alastair began his film career by studying Media Arts and Production at the University of Technology, Sydney, where he wrote and directed the short film 'Cycles'. After finishing studying in 2011, he worked as 1st AD on the award-winning web series 'SYD2030'. He was also the Director of the comedy web series 'In Transit' Check out the In Transit website here:
http://intransitwebseries.com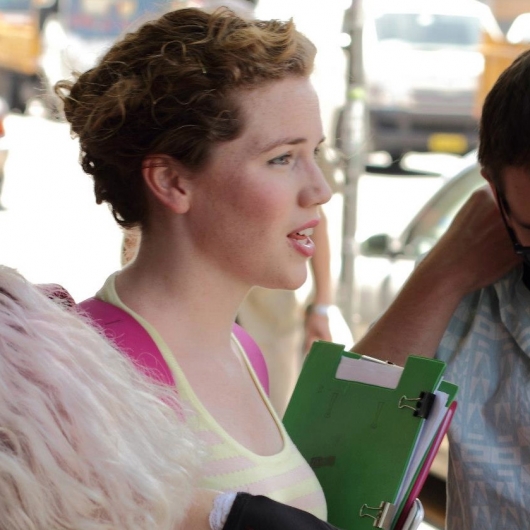 Chloe Lawrence Hartcher
Currently studying producing at AFTRS, Chloe spent 2012 with her thumb deeply embedded in an array of projects. From web series 'In Transit' to the 'Wear It Purple' Promo and documentary, Chloe has worked wonders with her attention to detail and ability to inspire her team around her (and keep them on time.)
View Chloe's website here:
http://chloelawrencehartcher.com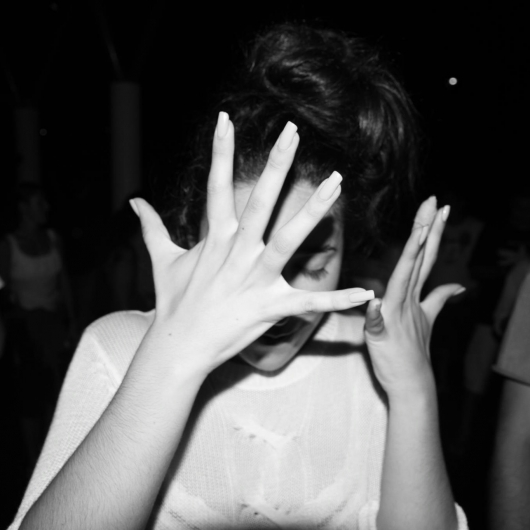 Diva Abrahamian
The stylish and marvellous Diva is lending us her midas artistic touch as Production Designer. Diva studied at The University of Technology and has worked alongside Alastair, Ehran and Chloe on various projects including 'In Transit', the 'Wear It Purple Promo' and the recent music video 'Tonight' by Glass Towers.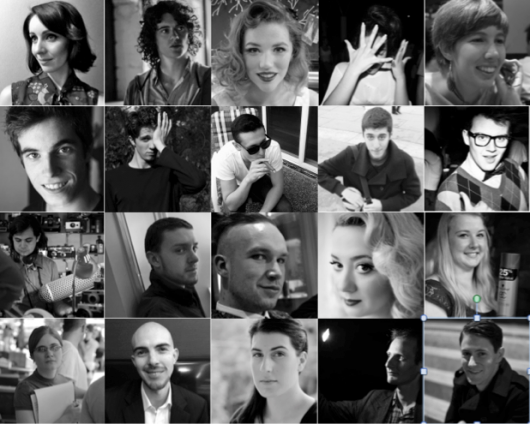 Meet the rest of the team.
For more details on each member of the crew follow this link
http://ehranjade.wordpress.com/2013/01/24/meet-the-beehive-team/
Thank you
Thank you for supporting the future of the Australian Film Industry
Whether you've come to this page as a friend, family member, colleague or total stranger/potential supporter- THANK YOU.

Links to more about Beehive
FOLLOW Beehive on Facebook here: https://www.facebook.com/Beehive.film
Some Of My Previous Work
'Beehive' is the third collaborative effort between Alastair Wharton, Ehran Edwards and Chloe Lawrence-Hartcher.
After working on an array of projects we wanted to make a film that would challenge us to make as well as tell a story that we felt passionate about.
Having worked with some amazing creative's in the film industry already, our goal was to bring them all together and work on something that we are passionate about and tell a story that we feel will have great success with audiences and festivals alike.
We hoped to foster the creative talents of all the cast and crew members, encouraging them to bring their own unique talents to the production and to build a team who can continue to work together again in the future.
The Challenges
As we have nearly locked in our edit we don't see any foreseeable obstacles as we are just lining up our post production plan. We have our post crew all locked in, now we just need the funds to help us finish the film.