The Fremantle Community Wind Farm is an ambitious project to build 8 to 12 community-owned wind turbines along the breakwaters at Fremantle Port. With 8 turbines sized to fit within the port landscape, the project would produce enough electricity for 3300 average Australian homes.
We are so passionate about this project. It will produce clean energy and distribute profits locally. With Fremantle's connection to the wind and water and its identity as a progressive city, the project has great potential to produce cultural and social capital. It also has educational and awareness-raising potential due to the prominent location. Check out our
website
and
Facebook page
for all the details.
The project is at a critical point in time; ready to go ahead however facing one key barrier, land access. The community's voice is required to make it happen. There are too many myths and misperceptions blowing around regarding wind farms that are holding this, and other projects, back. We are on a mission to set things straight.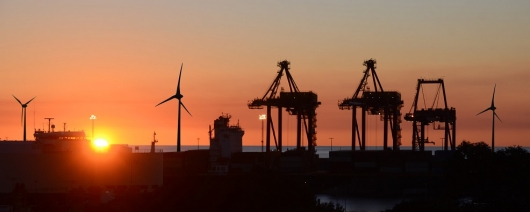 There are already a large number of community-owned renewable energy projects operating in the US and Europe and a few examples in Australia (e.g. Victoria's Hepburn Wind Farm) however this would be a unique and iconic project.
This is a special project, in a special place, at a special time. Get involved in the development of a renewable energy project that will serve as a monument to sustainability in a central location, attracting visitors and tourists to the city, and leading Australia in the implementation of utility-scale renewable energy and distributed generation within the built environment
There are three primary reasons for this Pozible campaign:
1) To deliver the facts that will dispel the myths and falsehoods that have recently arisen in Australia in relation to wind energy.
2) To inspire others to support and initiate more community-owned renewable energy projects.
3) To overcome the key barrier facing the Fremantle Community Wind Farm: the lack of cooperation from the Fremantle Port Authority and State Government. The Port Authority is concerned about potential community backlash impacting on their operations as a result of these myths. We aim to demonstrate that there is a high level of support for the project.
The awards from this campaign are designed to enable the people of Fremantle to proudly display their support by putting the project logo all over the city.
Some Of My Previous Work
The Fremantle Community Wind Farm team are a small group of energy and community professionals and Fremantle residents who are volunteering their time to make this happen. Members of the team have worked on some of WA's most prominent renewable energy projects.
Seventh Continent Productions
are a film production company with a strong emphasis on original story-telling and high-quality video production.
The Challenges
Our vision for this Pozible project is to produce a series of videos that look amazing and are entertaining and informative so that they are useful to others as well. We will be thrilled to raise enough funds to create one professionally produced video, but we hope to exceed the target and produce further videos on a tight budget to complete the series we have in mind.

As is the nature of wind farm projects in Australia, this campaign could draw out wind farm opposition but the point is to enable important conversations to happen, including a well-informed discussion of pros and cons.