For far too long, we've taken our food and the people who produce, transform and distribute it for granted. This is perfectly understandable: our food system creates the appearance of an abundance of food and much of it is cheap, in terms of the checkout price.
But this seeming abundance rests on fragile foundations. Cracks are beginning to show. Many of our soils are eroded and degraded, and each year we lose thousands of hectares of our best farmland to the mining industry and suburban sprawl.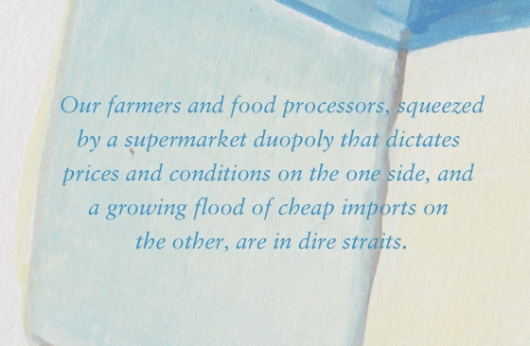 Household names like Rosella and SPC Ardmona are going bankrupt, and we see and hear heart-rending images of growers ripping up entire orchards of healthy fruit trees because there is no market for the fruit – which is amongst the best in the world.
Meanwhile there is a global glut of grains, meat, dairy, sugars and oils. That combination has given us the fast and junk food industries, whose phenomenal growth has paralleled the growth in our own body weight – and with it an explosion of diabetes and other diet-based diseases. And then there are the estimated 1 billion people worldwide, including more than 1 million Australians, who often go hungry because they can't afford to buy food.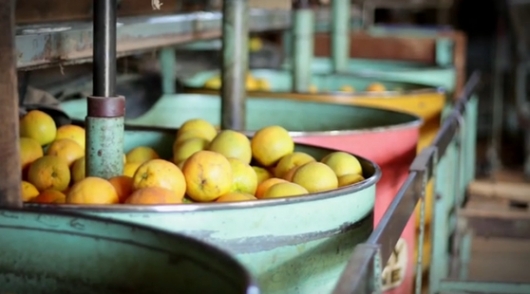 And what makes this situation truly bizarre is that as much as 40% of all food produced is wasted – truly horrendous when you think of the amount of water and non-renewable fossil fuels and phosphorous used up in the process. The water used to produce wasted food would satisfy the domestic needs of 9 billion people, every year.
It can't go on like this much longer. We need your help to tell this story and to create momentum around big changes. To create a Fair Food system for all.
The Challenges
The main risk to the success of this project is lack of capital due to a lack of fundraising. As we have all of the neccesary skills and research already in place through the network on the Australian Food Sovereignty Alliance we're excited about the amount of great content and the level of expertise we have on offer. Bringing this all together in a timely fashion of course requires a reasonable production budget. We've kept it as tight as we can - but in the end we won't get much for nothing.