I always seem to get a little tongue tied & embarrassed when l try & explain what
Soul Stories
are. I guess the best way to say it, is how I feel it – & that they are insightful creations that pull out the sensitive & vulnerable pieces of your soul, which have been written to make you remember how every ingrained or forgotten moment can be turned into something beautiful for you to read...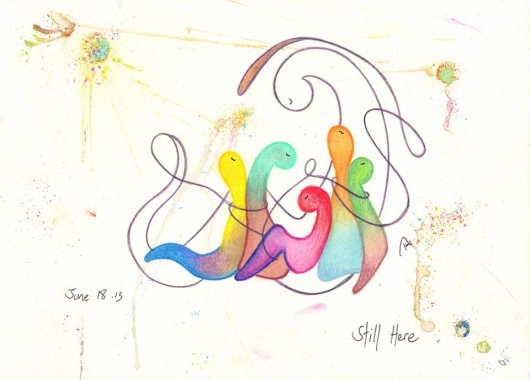 Soul Stories is pretty much where it is
today
because my incredible
mum
has been my backbone for my entire life… She has always been a beautiful believer in my passion for creating Soul Stories & has encouraged me to dream bigger than I could ever imagine.
We decided to collaborate on Soul Stories next project by developing an eco friendly, cool tote bag. I have a lifetime collection of funky canvas bags, so l had a very good idea of exactly what l wanted. Our main aims were to promote Soul Stories in holistic ways, which benefitted the buyer, would be friendly to our planet & of course remain true towards Soul Stories dream of being organic, unique & touching hearts along the way.
Mum has always been a highly skilled sewer – so with her expertise, we were on a mission to find the right kind of environmentally friendly fabric & process to create these special Soul Stories bags. Ideally I wanted an organic hemp/cotton canvas - & after receiving sample after sample, our perfect tote bags were going to cost more than an arm and a leg… We could have gone a much cheaper, short cut route, but we knew that this was not the true spirit of Soul Stories.
We were stuck for a while until mum discovered a wonderful Australian company called
Hot Chilli Source
which lead us to their
'Carbon Zero Bags'
. After reading about their work ethics and what is important to them – I immediately knew that their natural fibre, 100% bio degradable and eco friendly bags were the ones we had been searching for to represent Soul Stories! We were so excited & dove straight onto it! Mum was phoning the Managing director (Jason Stenning) from her end in Australia and I was emailing him from Paris. He was 'onboard' with our project in a heartbeat & reassured us that their calico bags were 100% bio degradable & Carbon Zero - and that they are the perfect cost effective solution for any practical or promotional requirement while reducing the
carbon footprint
they leave. To their knowledge they are the ONLY bags in the world that has zero environmental impact!
We still hadn't fully thought out the exact design (which of course l was leaving in the trustworthy hands of my graphic designer friend,
Gin Pineau
) but according to Jason's basic cost guidelines, we put together a rough estimate of size, quality, quantity, print colours etc - & that's when we hit a massive brick wall.
For the moment Soul Stories is a Non-profit organization – & so with a minimum order of 500 bags at a high quality, that meant a whole lot of dollars up front and then having to sell them at for at least $12 just to break even… (all 500 of them!!!) There had to be another way!?!?

Unfortunately, not long after this point of our hard work & exciting adventure – mum's illness decided to grow stronger than her selfless soul & she passed away… All too soon, all too fast, all so not fair – she had so much more to do in this crazy life. One too many half finished lists of 'projects' & 'stuff to do' laying the house everywhere...
There are simply no words that come even a tiny bit close to describe how sad & empty I feel with out her here. In one moment I want to forget everything and close my eyes and cry for a lifetime – but if I did that, then she would be the one to be really sad ☹ & l don't want that...
She had given her whole life to us, her children, and constantly encouraged us that we were capable to do 'ANYTHING' that we truly believed in!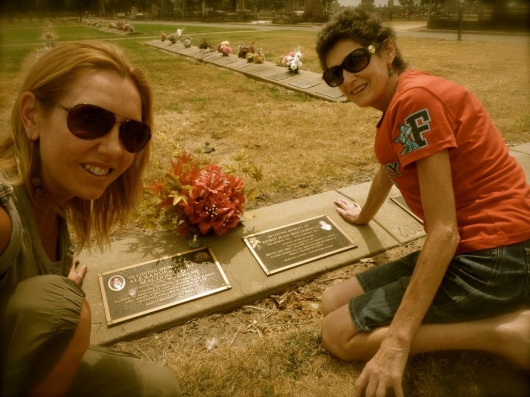 So here I am… Here to finish off our half explored Soul Stories project! A dream filled with love and integrity, by the beautiful side of my incredible mum… I will find a way to bring our unfinished bag to life no matter how long it takes me. A special dedication to her… the ~i dream of jeanne~ tote bag will be somehow funded by her unseen hand, by the extraordinary help from friends, family and beautiful strangers I have yet to meet…
I can't thank you enough to have taken a few minutes of your day to hear my story & l hope you find within your heart to somehow contribute to this special project or simply pass on to any other kind souls who might be touched by such a story in the way that l would be...
~i dream of jeanne~
The 'i dream of jeanne' tote bag
has been created for you
to carefully carry all
of your unique Soul Stories
throughout every tiny wonder
& big adventure.
This artistic & eco friendly
creation is dedicated
to a magical mum
who has inspired Soul Stories
to dream even bigger
than dared imagined...
A half finished project
now breathes beauty & life
because of her
Soul Stories vision.
Thank you mum...
forever & always,
~i dream of jeanne~
xx
Some Of My Previous Work
I have a few links to check out if you would like to learn a little more about Soul Stories - there are currently 2
video documentories
created by my graphic designer
Gin Pineau
on her website.
Or if you would like to read a little about Soul Stories day to day progression or up coming artistic ideas, jump over to my
blog
whilst my
website
is under construction..
.
If you are interested in Soul Stories available products, take a sneaky peak at
gift cards
or
wall prints
available for purchase any time, just send me a little email: tams@soul-stories and l will take care of your order, no problem.
Another artistic product/process to check out is
'Tailor Made'
Soul Stories... It is a unique process where you have the wonderful privilege of working directly with the artist to help create that special 'one of a kind' story in a truly sentimental & artistic way...
The Challenges
I'm reaching out to the world with honest integrity and compassion - and i truly believe that our humanity hasn't given up on this... I foresee this project as being a huge success and whatever funds overflow the target l'm requesting to complete the ~i dream of jeanne~ project, they will be put aside to assist Soul Stories very first 'on the back burner' gift book...