Website
Twitter
FaceBook
Hey guys!
My name is Matty Styles... And for my graduate project at JMC Film school in Melbourne I'll be making the documentary Drift is Life, with help from friends and fellow classmates Richard Sorbian and TJ Hibbert. My buddy Richo and I are the official videographers for the Victorian Drift Club here in Australia, which is why we are determined to bring audiences the best film possible... We are passionate about revealing the beauty and excitement of this misunderstood sport!
Our goal is to not only make a fantastic documentary to be filmed Australia wide but to tackle the key issues that are contributing to drifting's lack of recognition in Australia. These include;
1. 'Drifting' vs 'Hooning'
2. Media Perceptions
3. Growth and popularity
To help solve this epic problem in our country I need YOUR help to get me and my team to every state in the country and explore the heart of this thriving community that deserves EPICNESS!
Your donations will help provide us with the gear we need to make it look and sound awesome! As well as get us where all the crazy action is!
We love to make mates so don't hesitate to contact us at:
- info@stylizedproductions.com
- @driftislifedoco
- Facebook.com/DriftIsLifeDocumentary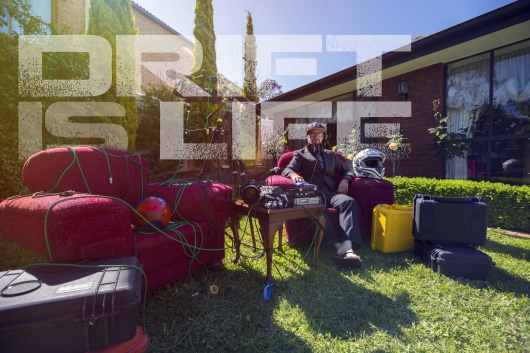 Peace out and thanks so much for your time and/or donations!
Love Matty & Co
Rewards & Corporate Sponsors
Corporate sponsors will be delighted to hear that with donations $1000 and over the possibility of their logo featuring in the documentary is introduced. Furthermore, pledges from Corporations have the opportunity for logo and branding within the documentary credits at the end of the film, the presentation rights of the documentary (such as your logo being attached to the Drift is Life logo in the opening sequence of the film), as well as product placement during interviews (such as interviewee's wearing your hat, t-shirt, stickers on cars or a mug in the background).
For more information contact us:
E-mail: info@stylizedproductions.com
FB: facebook.com/DriftIsLifeDocumentary
Some Of My Previous Work
The video below is the prequel to the feature documentary made last year. One of out achievable aims is to smash this out of the water!
So why should you trust us to do a good job? Well Stylized Productions – our small production company are the official videographers for the Victorian Drift Club. We have made a number of drift videos over the past 2 years of our evolvement with the club.
Stylized Productions doesn't just film drifting however, we have worked on a few short films, several Tropfest films such as "The Hustle" & "Death of a Friend"
We also do Wedding and Corporate videos.
check us out @
www.vimeo.com/stylizedproductions
The Challenges
With such a huge undertaking there are no doubt going to be a few challenges for us to overcome along the way. Some tough goals we have set for ourselves is to;
1. Obtain an interview with a Police Officer. We really want to do this so we can present a fair and balanced documentary.
2. Interview the Senators for the motorsport party. We need to check out just how much they love motorsport and what they have to say about drifting.
3. Interview both famous and amateur drifters at busy events. We really want an insight to why these guys do what they do.

One of our biggest challenges however is going to be getting our audio right. Being at noisy car events is hard enough but getting clean audio as well will take all our skills… which is why we need better equipment to get the job done right!