Wooooooow!! We have reached our target, thank you so much!
This is so wonderful, we're ready to put these pledges to good use.
Please rest assured that any pledges we recieve above and beyond our original target will be used for the same purpose of promoting this album and getting it heard by more people than have ever heard a Little Stevies record before.
We've already planned where any extra funds will be distributed within our marketing budget as you can see below.
So if you were still planning to make a pledge but hadn't got around to it yet, please do so. We'll be eternally grateful.
Thanks!
Byll & Beth
_______________________________________________
Over the last 12 months we've been working away writing and recording our third full-length studio album, set to be released this September.
Taking its name from the opening track, 'Diamonds For Your Tea' is our proudest achievement to date.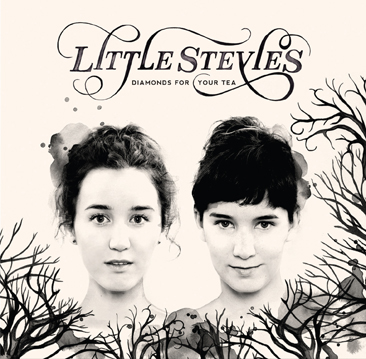 But before we set this baby free and release it into the wide world, we want to ask you for a little bit of help….
In order for us to give this thing its best chance to be heard by more people than have ever heard a Little Stevies album before, we're asking you to make a pledge to buy the album now so we can put some money behind the official release.
This album could be a big turning point for The Little Stevies. But to make that happen we need to do it right.
---
We've already achieved so much more than we could have ever imagined when we came up with the idea to start this band with Robin nearly ten years ago.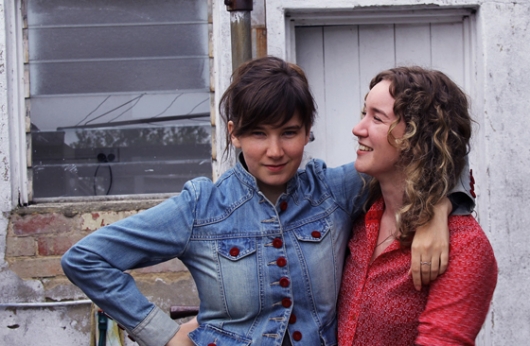 Since then, we've written, recorded and released one EP (Grow Up), two full length studio albums (Love Your Band, Attention Shoppers), a live album (Most Requested), toured North America three times and toured Australia countless times. We've been able to do this by using the money we've made on the road, and selling our CDs and merch.
During all of this, like many artists, we've also worked other jobs on the side to earn an income,
because although our band has been self-sustaining there's never been any personal financial gain from the business.
But that's OK, we wouldn't change a thing, it's been real.
Now having spent ten years living out many of our musical dreams, and learning our craft as a working band, we've realised the hard slog is a gift.
and paying your dues is beneficial beyond words.
….so last year we started work on the new album...
We built a low budget, low maintenance home recording studio in the spare room.
And with the exception of a few wonderful guest musicians on a couple of tracks, we've basically played every instrument you're going to hear ourselves.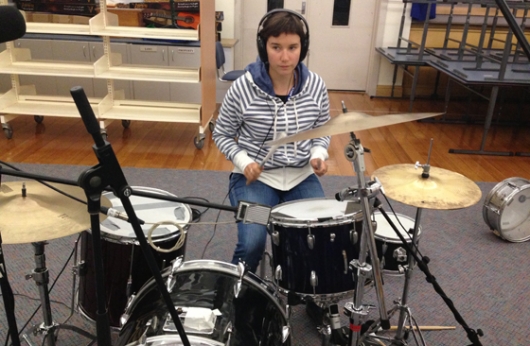 The process has been enormously empowering and we're pleased to report it sounds amazing!
We've done the hard part, the album's made. Now comes the expensive part….
So we're asking everyone who loves our band, and wants to help us out, to simply pre-order a copy of
Diamonds For Your Tea
through our Pozible campaign.
That way we can raise the funds for radio, print and online advertising, publicity, posters, video clips and a professional photoshoot.
Of course there are a bunch of other classic Little Stevies purchase options available if you're feeling generous to offer a little extra.
And for every pledge over $15 you will receive a brand new track, not on the album, titled 'Friend'.
'Friend' is exclusive to Pozible pledgers only!
We can quite honestly say, that
Diamonds For Your Tea
is a really impressive body of work, we're so proud, these are the best songs we've ever written.
And we think you're going to love it too.
Thanks so much for reading
See you at a gig soon!
Byll & Beth
---
MINIMUM MARKETING BUDGET
Radio Advertising $1,800
Print Advertising $1,200
Online Advertising $1,500
Publicity $4,000
Posters (print/distro) $1,600
Video Clip $1,000
Photoshoot $900
TOTAL TARGET $12,000
If we acheive a further $5,000 on top of our project target we will put it towards:
ROUND 2 MARKETING BUDGET
Print Advertising $1,200
Online Advertising $1,500
Publicity $1,500
Posters (print/distro) $800
TOTAL $5,000
and if we achieve another $5,000 on top of that, we will put it towards:
ROUND 3 MARKETING BUDGET
Radio Advertising $1,200
Online Advertising $1,300
Publicity $1,500
Video Clip $1,000
TOTAL $5,000
Some Of My Previous Work
www.thelittlestevies.com

The Challenges
www.thelittlestevies.com