Remember the old Choose Your Own Adventure? Would you like to do one in real life? What if I told you we had some of the world's best genre writers just waiting to pen an adventure in your city?
If you want to do a real life Adventure, written by world famous authors such as Isobelle Carmody or NY Times bestseller Sean Williams, then you MUST support this project!!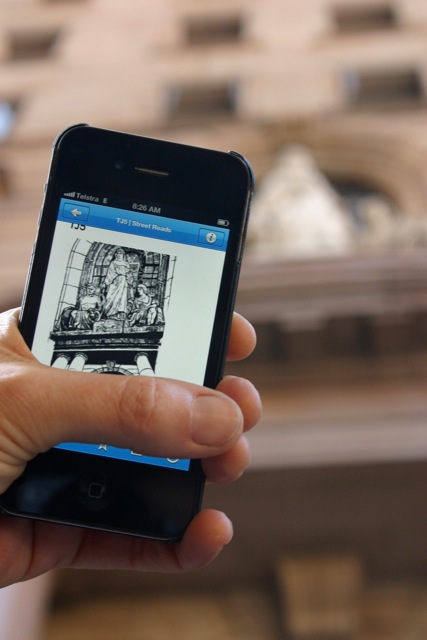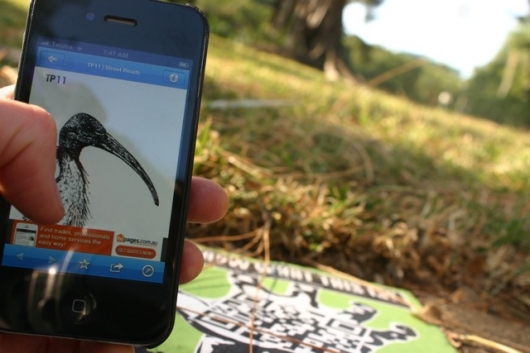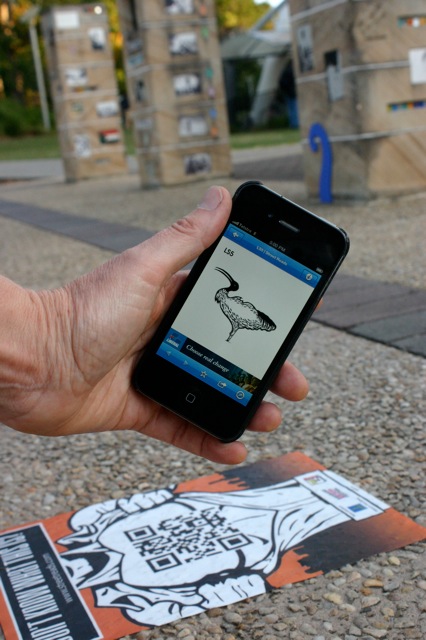 The above were taken by the artist who will be doing the covers of each adventure for this project. The photos are from a previous Choose Your Own Adventure project - Street Reads.
Credit: Nancy Brown and
Fatima S Hellfisch.
---
I'm Confused, What's This All About?
Who hasn't read a story where they wished they could actually be inside it? See the landscape for yourself, see how the light falls, the air smells, the noise overwhelms you and see exactly how tall that building was that Spiderman just scaled. It's not that we don't trust the author, it's just we want to BE there, not just read about it.
Just how could you
do
it? How could you take a story by an author you love, and actually
live
it? I've been obsessing over the idea for a while. I didn't just want to move from place to place following the story of another character. I wanted to call the shots. I wanted the options. I wanted to choose my own adventure!
So what are we doing? We are creating a publishing company that pays world class writers to write a real life choose your own adventure (CYOA) style story in YOUR city.
Rather than reading the CYOA in printed book form, imagining every detail, we will be creating maps so you can read your story
in
the location the adventure is happening. You will get these maps as rewards for pledging to the project! Each map will have a series of QR codes that you can scan with your smart phone. Each code links you to a webpage where you can read the next part of the adventure and then choose from several options to continue the story. Each new part of the story takes place in one of the locations on the map, in the very place you're standing, showcasing the landmarks of some of the world's most awesome cities in a whole new way. Each story happens in a specific city.
Each story will show you the hidden nooks and secret features of a city, taking you on a journey you would
never
find in a guide book. At the same time you could be avoiding an alien invasion, solving a mystery, surviving a zombie apocalypse… hey, anything can happen on an adventure.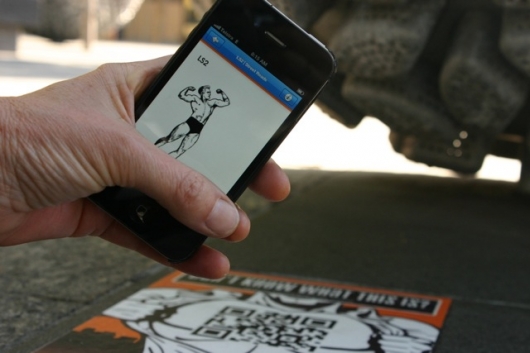 ---
What Is A QR Code?
A Quick Response Code, commonly known as a QR code, is a barcode made of small black squares and rectangles arranged in a square pattern. QR codes can be read by QR readers or scanners that uses the camera on a smart phone or tablet device. You can download the scanner program for free from your Apple or Android App store. QR codes direct users to text, web content or other online information.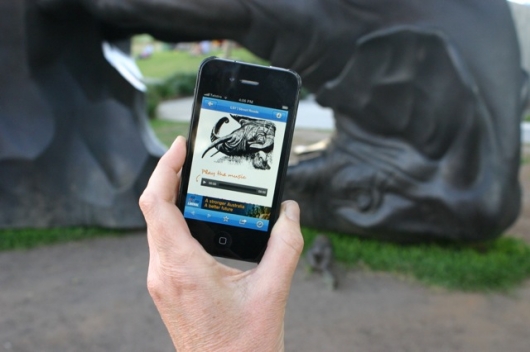 ---
Which Authors Will Be Writing The First Adventures?
We have over a dozen world renowned genre authors signed up to write Adventures as soon as we make our funding goal (listed below). But we also want to give some young emerging writers a chance to build their profile and get paid for their writing!
The more funding we get, the more authors we can hire to write adventures, the more cities around the world we can have adventures in!
Introducing Your Adventure Writers:
Sean Williams: New York Times Bestselling author of eighty short stories and forty award winning novels in speculative fiction. You can find out more about Sean at
www.seanwilliams.com
[Potential City: Adelaide- Australia]
Isobelle Carmody: Award winning author of Speculative and YA fiction, best known for her Obernewtyn Chronicles. You can find out more about Isobelle at
http://theslipstream.com.au
[Potential City: Prague- Czech Republic]
Sophie Masson: Award winning author of over fifty novels of fantasy, romance, thriller and mystery fiction.She is also on the board for the Australian Society of Authors. You can find out more about Sophie at
www.sophiemasson.org
[Potential City: Paris- France]
Robert Shearman: is an speculative fiction short story author, playwright and writer for Doctor Who (re-introducing the Dalek back into the series). Winner of several awards including a British Fantasy Award, you can find out more about Robert at:
robertshearman.net
.
Tansy Rayer Roberts Writing as Livia Day: Award winning author of fantasy (and crime under the name Livia Day) she is also one of the three voices of the Hugo-nominated Galactic Suburbia podcast. Find out more about Tansy at
www.tansyrr.com
[Potential City: Hobart - Australia]
Michael Pryor: Speculative Fiction author of over 20 novels and 50 short stories. You can find out more about Michael at
www.michaelpryor.com.au
[Potential City: Melbourne - Australia]
Mindy Klasky: Author of Speculative fiction and romance, with over fifteen novels in print. Find out more about Mindy at
www.mindyklasky.com
[Potential City: Washington DC – USA]
Mark Leslie: Author of 'Twilight Zone' horror, he has penned over a dozen short stories, two novels and edited several anthologies. He is the head for Self-Publishing and Author Relations at Kobo. You can find out more about Mark at
www.markleslie.ca
[Potential City: Toronto - Canada]
Kim Wilkins: Award winning author of Speculative, YA and Romance, she has written over twenty novels and lectures at the University of Queensland. You can find out more about Kim at
http://fantasticthoughts.wordpress.com
[Potential City: Brisbane – Australia]
David Coe: Award winning author of twenty fantasy novels with Tor. You can find out more about David at
www.davidbcoe.com
[Potential City: New York City – USA, Boston – USA]
Marianne De Pierres: Award-winning author of Science fiction, her
Plessis
series has been translated into eight languages. She also writes crime under Marianne Delacourt. You can find out more about Marianne at
www.mariannedepierres.com
[Potential City: Brisbane – Australia]
Angela Slatter: is an award-winning writer primarily working in the field of speculative fiction, she has focused on short stories since deciding to pursue writing in 2005. You can find out more about Angela at:
www.angelaslatter.com
Lee Battersby: Is an award-winning speculative fiction author, with over 70 short stories in print. You can find out more about Lee at
www.leebattersby.com
[Potential City: Perth – Australia]
Jennifer St George: Is a romance author whose sexy stories feature courageous, career-minded heroines, and strong heroes in glamourous international settings. You can find out more about Jennifer at
www.jenniferstgeorge.com
[Potential City: Byron Bay – Australia]

Introducing emerging writers and Editors:
Ben Mylius: Author and playwright, he is also a recent law graduate from the University of Adelaide. You can find out more about Ben at
www.ecologeur.com/writer
[Potential City: Adelaide - Australia)
Henry Nicholls: Henry Nicholls is an aspiring fiction writer and occasional contributor to Adelaide's own dB Magazine. He is interested in speculative fiction, absurd humour, and the possibility of steam-powered jetpacks.
Maureen Flynn: Emerging writer and reviewer of fantasy fiction.You can find out more about Maureen at
http://inkashlings.wordpress.com
[Potential City: Sydney – Australia]
Izzie Stevens: An emerging writer who writes predominantly YA Fantasy/Paranormal stories, runs a Speculative Fiction writing group and loves her cat. You can find out more about Izzie on
Facebook
. [Potential City: Adelaide – Australia]
Matt Blackwood: Short story writer and inventor of locative literature projects (like this one!) around Melbourne City. You can find out more about Matt at
www.mattblackwood.com
[Potential City: Melbourne – Australia]
Jason Fisher: Award-winning writer from Adelaide. His first short-story collection is appearing in late 2013 from Ticonderoga Publications, and his YA zombie apocalypse novel Quiver is now available. Jason's official website is
www.jasonfischer.com.au
[Potential city: Adelaide – Australia]
Marianna Shek: Bachelor of Animation graduate, her Honours documentary
Love and Other Commodities
(2012) was funded by the Ian Potter Cultural trust grant for emerging artists. Her short animated films
Articulate!
(2009) and
The Backpack
(2011) have been screened internationally.[Potential city: Brisbane – Australia]
Oliver Hildebrand: Is primarily know for his food and wine reviews, but his true passion is writing fiction. [Potential City: Brisbane - Australia]
Duncan Felton: Duncan Felton is a writer and editor who lives in Canberra and works in a library there. He's one of the coordinators of Scissors Paper Pen, a collective that makes lit happen.
http://duncanwritingeditingpublishing.wordpress.com
---
What Is Crowdfunding?
Crowdfunding not like traditional fundraising, in crowdfunding you set a goal (in $$) and a time limit, if you don't get enough people to pledge in the allotted time, everyone keeps their money, and the project goes back to square one. If we make the funding goal, only then will our project go ahead, and then everyone who pledged gets some sort of reward for their wonderful help!
It's a win-win and you'll be known forever more as the founding members of the project on our website and maps….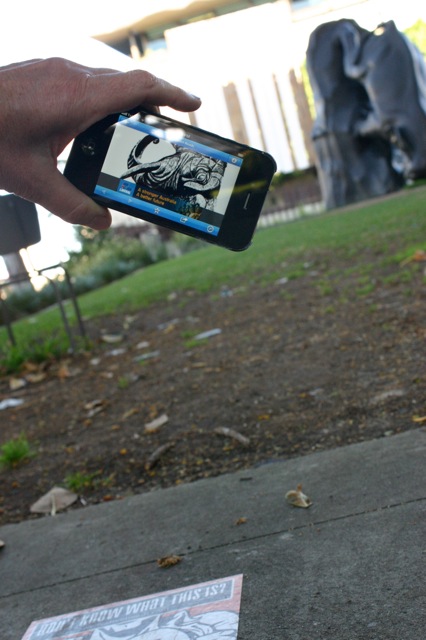 ---
How Do The Maps Work?
Initially we will produce two versions, a PDF download and a physical map (with potential enhanced e-book editions to come with added funding).
Using the Print Map:
1.Make your way to the start location on the map.
2.Once at the start use the QR code App on your smart phone or tablet to scan the first code on the Map. Make sure you have access to internet data on your device.
3.Load the webpage and read your adventure!
4.Choose which path you want to follow from the choices provided, and find the next location on the map.
5.Make your way to the next location, Scan the next code in that branch…
6.Repeat until you reach the end. Will it end good or badly for you? You'll have to find out!
7.Go back and try it again!
Using the Digital Map:
1.Download the map to your tablet/iPad. Make sure it has access to internet data.
2.Make your way to the start location on the map.
3.Once at the start, select the first hyperlinked code to begin your adventure.
4.Choose which path you want to follow and find the next location on the map.
5.Make your way to the next location, and select the appropriate hyperlinked code.
6.Repeat until the end!
Below is an example of the Maps we pulled together for our Adelaide Choose Your Own Adventure event. It's pretty rough and ready, which is why this time around we want to hire a designer to make it pretty!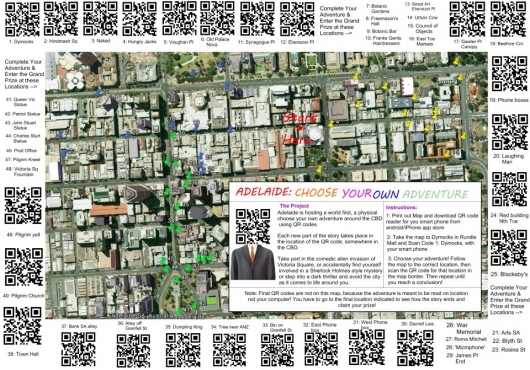 ---
Who Are You?
My name is Emily Craven, I am the Digital Producer for if:book Australia (the Institute for the Future of the Book), the Queensland Writers Centre and the Australian Writers' Marketplace. In 2012, I ran the
world's first physical choose your own adventure
event in Adelaide, Australia, with the help of if:book Australia. Instead of Maps (which came later) we used posters with QR codes on them scattered around the city to run the adventure. In 2013, I was hired by the Brisbane City Council, to produce
Street Reads
, a Choose Your Own Adventure style event run in the Brisbane CBD. We are delivering that event during the Brisbane Writers Festival from the 4-15 September this year. For three years I have blogged about e-books, marketing and digital strategies for writers on my
blog
and have spoken on transmedia and e-books for the Australian Society of Authors, several National Writers' Centres, the National Young Writers' Festival and the World Fantasy Convention. I am an author of young adult fiction, with my latest
comedy novel set in Facebook
. In 2012 I completed a
12 month fantasy writing mentorship
with Isobelle Carmody.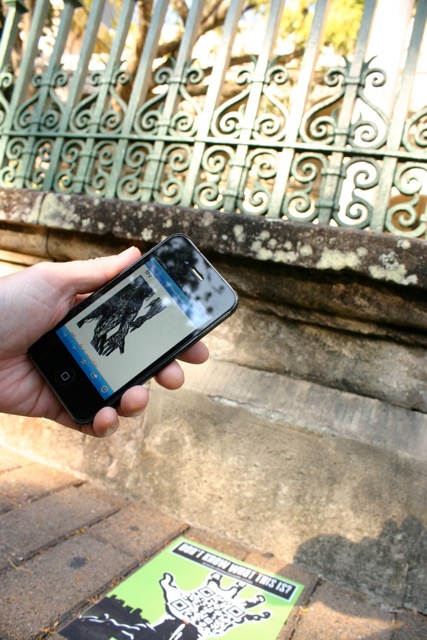 FAQ's
**What If The Author I Want To Read Wrote The Adventure In A Different City?**

Best part is, if you have a favourite author you can still read their thrilling adventure without being in the city. I know it will take me a while to save the pennies I need to read Mark Leslie's awesome Twilight adventure actually in Toronto, but nothing is going to stop me from reading that story before hand!

If we can exceed our funding goal we hope to put some extra money toward creating enhanced e-book versions with photographs of the area, for all those people who can't afford to travel just yet, but want to see the location!

**I'm A Member of Local Council/ A National Tourism Body – How Can I Get One Of Your Writers To Write An Adventure For Our City?**

We'd love to work with local governments to promote tourism in various cities around the world.
What you want is our $15,000 tier. Why so much? This will cover flights (to anywhere in the world), accommodation, food and payment for the author to spend a week in your city, and help us get the project up and running.

We ask that you have someone to show the author around the 'special features' of your city for the first 2-3 days to make sure we get your very best locations. Part of the perks of this tier is your organisation's logo will be featured prominently on every copy of this map for as long as we sell it, as will a short blurb about your organisation on the description page for the story on the website and map.

Please email us first to see if the author you are interested in is willing and available to write an adventure. While suggestions for stories based on the history and legends of your cities are appreciated, ultimately it is up to the author what type of story/genre they write – I will not ask them to write to specific story guidelines, it stifles their creativity and lessens the impact of the adventure.

We look forward to working with you.


Some Of My Previous Work
**What Did Your Previous CYOA Events Look Like?**
Best if I show it to you via images!!
The QR code posters we used for Adelaide: Choose Your Adventure (
Click here for more about the Adelaide pilot project
). This live event was our pilot project, run for a week in 2012. It was a bit rough and ready but we've learnt a lot since then!
Some of the locations used in Adelaide: Choose Your Adventure (note: there is a little door in the red circle on the top image, and the bottom image is a three story wall covered in Matchbox cars).
Some of the awesome participants for the Adelaide event, posting on Facebook.
Brisbane Street Reads is a Choose Your Adventure event in the Brisbane CBD set to kick off in September 2013 for two weeks. Proudly supported by the Brisbane City Council. (
Click here for more about the Brisbane Street Reads Project
)
These are the QR code posters to be used for the Street Reads project in September - designed by the map maker for this crowdfunding project! So you know the maps are going to look super awesome.
Check out the Street Reads pages in action! These photos and the artwork in them were taken (and drawn) by Nancy Brown and
Fatima S Hellfisch - the artists who will be helping produce the artwork for the covers of each adventure if we make our funding goal.


The Challenges
The challenges we face relate mainly to the on-time delivery of the maps and the hardcover book for rewards. Because I've run this event several times before (and also run a successful photography crowdfunding project before), I've got a really good handle on time-lines, budgets, and delivery.

The authors we have contracted for this project have very busy book schedules, most coming out with two - three books each year, while we will try to get all the authors to deliver the adventures by out deadline of February, we may not get the chance to get these maps out to you until April or May. We ask for your patience for this and shall repay you in quality stories! The hardcover book will be the last reward to come out, most likely late May as we have to finish all maps and stories and format and print the books. Again we ask for your patience!