Help Carmencia to go round the world to explore the source of life of the Balinese mask from female perspective. From Tasmania to Brazil via Indonesia, Italy, UK.
Carmenciata Palermo is a world expert in Balinese culture and dance, currently based in Tasmania.Never before has an Italian born Australian been asked to teach Balinese mask dance-drama to Brazilians! Carmencita has been invited by the University of Santa Catarina to perform and teach her Masked Dance technique. Carmencita needs to get to Brazil via Bali, the UK and Italy where she has been asked to collaborate in dance-theatre projects.This is an opportunity to further Carmencita's and Australia's reputation as a centre of Asian art and culture.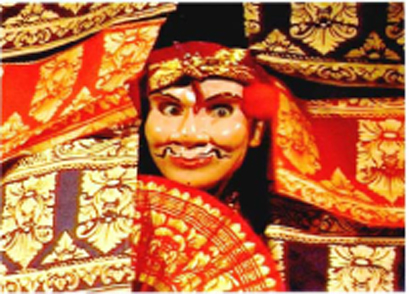 The cost of living is covered by these invitations. The cost of travel is not. Carmencita needs money to make once in a lifetime trip, which will enable her to return to Australia with world class skills and knowledge, and with new Masked Dance works and techniques for performance and teaching here in Australia.
Introduction
I am Italian born living in Tasmania, and spent many years learning from eminent mask performers in Bali, earning a PhD in Balinese Mask dance-drama. I have devoted my life to sharing and teaching Balinese dance to students, teachers and performers in Europe, Indonesia and Australia.
My trip
I will be flying to Bali in July to reconnect with my teachers, to Italy in August to accept an invitation to perform, the UK in September to collaborate with UK based researchers and performers on the project Searching for Women's Breath. Then on to Florianopolis, Brazil, in October to perform and teach performing arts students, and collaborate with a Brazilian actress on the project. Finally to Brasilia to teach.
My goal.
A $4,000 round the world plan ticket enables me to accept all these invitations, to have a profound experience teaching and learning, and to bring these skills back to Australia. Savings will cover one third, I need only $2,500 to realise this dream.
What do you get?
You will help bring people together through performance and bring unique cross cultural performance to Australia. I will keep all supporters informed; you'll be able to follow me on Twitter, facebook ; or you can follow my steps by logging on my website. You'll also receive a reward of your choice. You'll soon find more details and better photos of the rewards on my website.
for further details on the project


www.maskdancemusic.com