Untamed is an exhibition by three emerging Adelaide based artists, Alyshia Eming, Kacey Boxall and Lizzy Emery which will be held at The Mill exhibition space from July 5th 2013. We are super excited to be working together toward this amazing opportunity to present our art at a premier space, The Mill, and to showcase our creations to the Adelaide arts community. But as excited as we are we need YOUR help to get us over the line and assist us in funding some of the integral aspects of our project.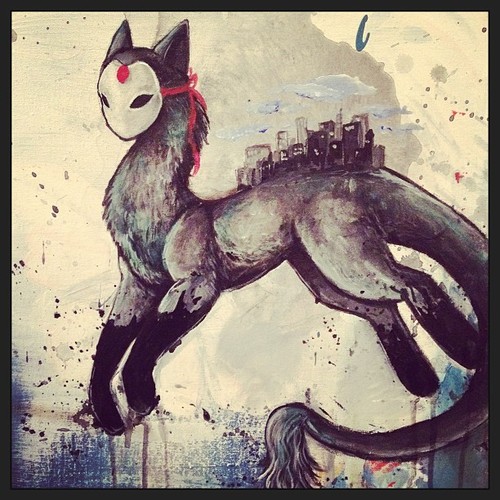 Shinjeku, Acrylic on Canvas, Alshia Eming 2012
ABOUT THE EXHIBITION
The exhibition Untamed will take form as a collection of drawings, painting and textiles installations of animals and creatures from mythology, as well as creatures created purely from the artists' imaginations. The theme of Untamed explores the limitless possibilities of the artists imagination which we represent through the depiction of wild and untamed creatures.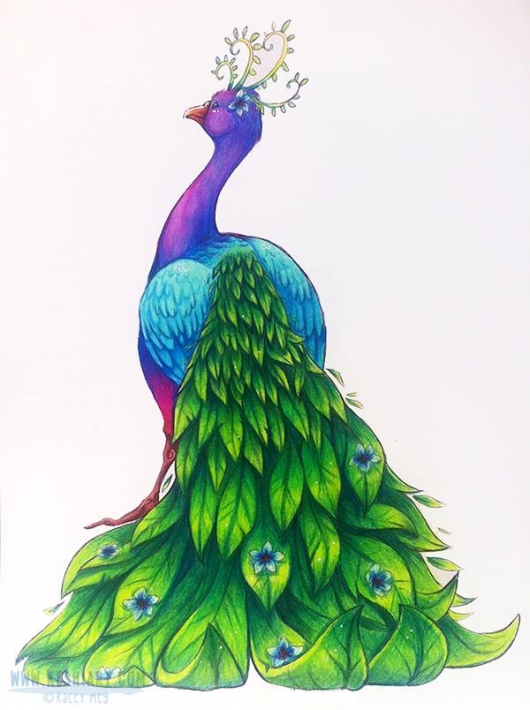 Peafern, Coloured Pencil, Kacey Boxall 2013
Alyshia Eming is primarily a traditional painter and illustrator who explores the blurred line between animal and human, for Untamed she will produce a series of paintings that explore this with representations of hybrid and anthropomorphic creatures. As a digital illustrator specialising in character design, Kacey Boxall uses the theme of Untamed to create imaginary worlds populated by colourful hybrid animal life. Textiles artist Lizzy Emery presents a collection of crocheted, knitted and sewn creatures which mimic the imagery of anime and comic art, blending together real and mythic creatures, which appear to come to life in her crafted installations.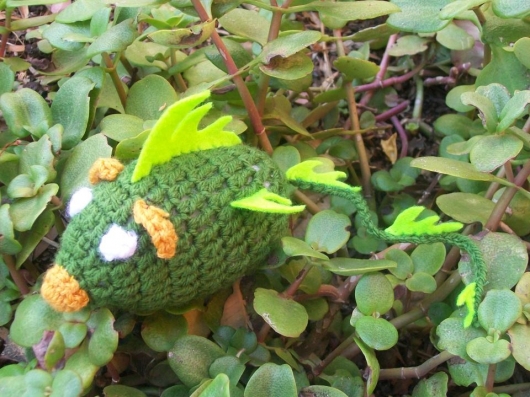 Ratshark, Crochet and felt, Lizzy Emery 2013
In addition to the exhibition being an opportunity for three emerging artists to present their work in a gallery, it also provides a beneficial cross-disciplinary collaboration which we see as a key breakthrough in our development as artists.
FUNDING
Contributions to funding will be used to finance the following aspects of managing our exhibition:
- Gallery hire at The Mill
- Publicity and posters
- Framing for artworks in the exhibition
- Materials for artworks
- Opening night costs
It would be amazing to see our exhibition come to fruition and we are working very hard to produce high quality work which we can share with you all.
**We have an awesome collection of prize packs for donators! Stickers and badges are still being developed and more designs to come!**
For more information about the artists you can check out our work and previous projects we have done at the following sites:
Kacey Boxall - http://keshiart.com
Lizzy Emery - www.thedyedthread.com
Alyshia Eming - www.alyshiaeming.com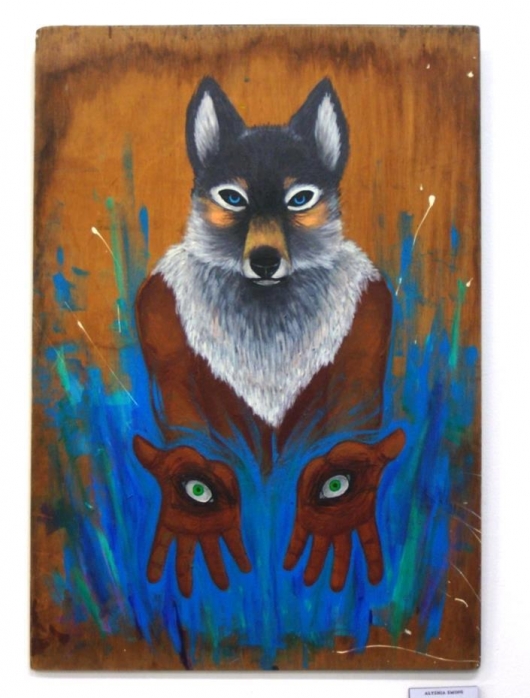 Hembleciya (Crying for a dream), Acrylic on Board, Alyshia Eming 2013