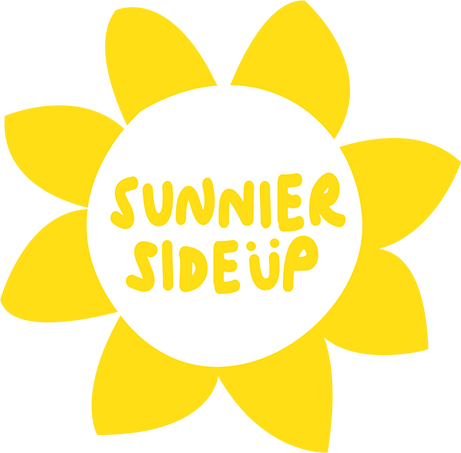 WE NEED YOUR HELP!
We can't make this project a reality without crowd funding and public support. Join the fight to Stop Youth Suicide! We can't ignore it any longer!
MEET OUR SUNNIER SIDE UP AMBASSADOR
Meet 17 year old Josephine from the Blue Mountains in Australia. She's our Youth Ambassador for Sunnier Side Up. Josie's story is an inspirational example of recovery to all young people.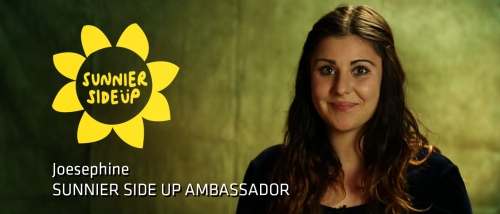 WHY I'M COMPELLED TO MAKE THIS FILM
I was inspired to make my documentary about teenage suicide firstly because of my own experience with depression as a teenager, which ultimately led to me trying to take my own life. Then in 2011 the Australian Bureau of Statistics informed us that suicide was now the biggest killer of young people in Australia, which is an incredible fact. As a human being and a filmmaker I just couldn't sit by and
not
try to do something positive and meaningful about that.
I felt an in depth documentary was needed to help bring everything and everyone together in one place where the issues and solutions were easier to digest and understand. The film will be a beautiful mix of personal stories told by surviving young people and their families and friends, balanced by the opinions and up to date findings of modern psychology, therapy, science and medicine.
I think it's rare that as a filmmaker you get to produce something that will have a positive, meaningful impact on the world. Sunnier Side Up is my chance to make that contribution. It's your chance too.
WHY WE ARE CROWD FUNDING?
Our documentary addresses teenage suicide and it symptoms like bullying, depression, self harm and anxiety with prevention and outreach - a topic that is now in the wider public interest all over the world. Throughout our research and from talking to as many people we know, we realize that society cares deeply about stopping youth suicide, and we know you do too.
WHAT WE NEED
We need $150,000 to shoot Sunnier Side Up in October 2013. This is to go towards filming over a 3 week production period. We want as many people in Australia and around the globe to see this film and get behind the cause!
A big thanks to everyone who supported our recent campaign launch in Sydney, you rock!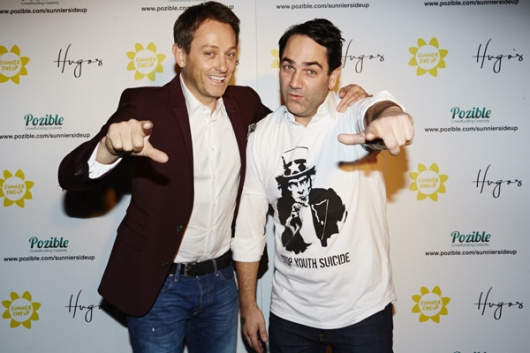 Mike Goldman (Big Brother) & Whippa (2-Day FM)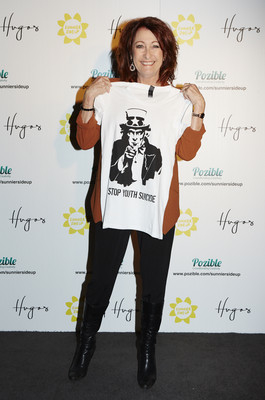 Lynne McGranger (Home & Away)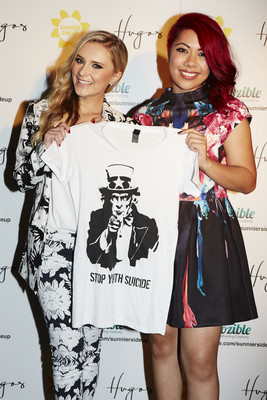 Brittany & Fatai (The Voice)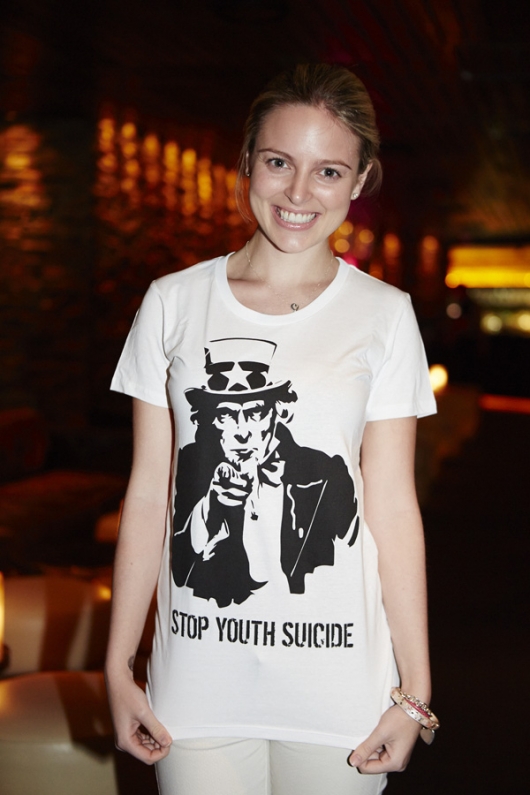 Ruby Jacenko (Designer)
**We're also gifting a special prize to the highest Pledge every week - this week it's a signed John Steffensen sneaker and jersey**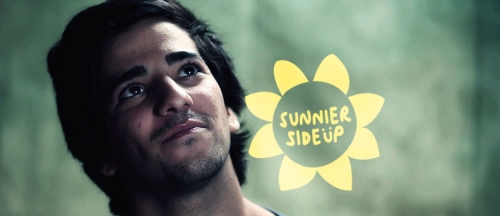 ABOUT OUR FILM
Our agenda is simple – We want to Stop Youth Suicide
It's confronting, in your face and packs a terrible emotional punch. We try to ignore it, change the subject and pretend it's not happening. But it just doesn't go away.
In Australia alone suicide is now the biggest killer of our youth.
We have so much technology at our fingertips we don't even have to step outside our front doors, yet we're failing in the very basic, most important of all human endeavours – keeping our kids alive. How can we take joy in our mighty achievements if we can't fulfil this very simple and human thing? What the hell has gone wrong?
Sunnier Side Up is a Feature Length Documentary Film and a 28-Part Web Series that flips the subject of youth suicide on its back, shining a light on the world of today's teenagers and young people by Illuminating their hopes and fears, struggles and successes, their dreams and ideas for a positive future. It's revealing, honest and intends to inform as well as entertain in a very human way.
Young survivors of attempted suicide will tell their stories, communicating their struggle and growth in a raw and beautiful way that's never being seen or heard before. Professionals, academics and those working on the front line will share their insight and knowledge, providing a measured balance and context on this emotional and confusing subject.
Sunnier Side Up openly explores the issues of schoolyard and social media bullying, depression, anxiety, self-harm, rejection, social isolation, drug and alcohol abuse, mental illness, marginalized youth and the death of other teenage friends or family.
Producing this 21st Century Documentary in dual broadcast and online formats is essential to deliver the full impact of this positive presentation. Our Multi-Platform Production will reach a wide and varied international audience by targeting all aspects of media technology with an expansive Digital Platform and Social Media Campaign. All of these services and programming will be easily accessible on laptops and computers, smart phones, tablets and consoles.
The Film and Web Series will be made freely available online through our website and YouTube, so that teenagers and parents can access it from the privacy of their own homes, in their hour of need.
Let's give our teenagers a voice and stop youth suicide...
WRITE YOUR PLEDGE OFF IN TAX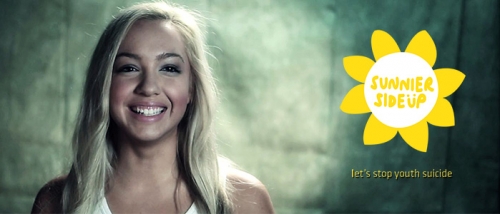 DOCUMENTARY AUSTRALIA FOUNDATION.
Sunnier Side Up has also qualified with the Documentary Australia Foundation (DAF), as one of their approved documentaries. They hand pick documentary projects with a strong community interest that they support on their philanthropic website. Pledges and donations made in Australia over $250.00(AU) can receive Australian Taxation Rebates for saving lives.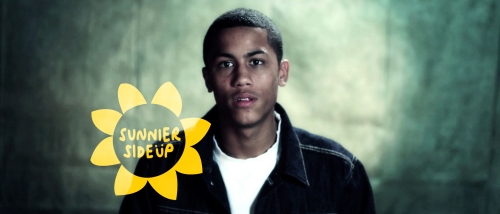 WHO ARE WE?
We all care dearly about the subject matter and the need to tell this story. Based at Fox Studios Sydney, the Sunnier Side Up Production Team is a professional filmmaking unit with decades of film, documentary and television production experience between us.
The Writer/Producer/Director Jay Richards has written, produced and directed short films, music videos and documentary web series, and worked as a TV editor. He's been living and breathing this project for more than a year. When I was teenager I battled with depression and tried to take my own life. Unlike millions of young people the world over I was fortunate enough to get through it, recover and go on to live a happier, successful life. In putting it all together he has managed to find and communicate the universal truths in this complex story which will guide our audience in a way they can connect with, relate to and be inspired by.
Our Senior Producer, Ross Gallen, has delivered high-end television to networks including National Geographic, The Discovery Channel, Beyond, Fox, plus the 7 Network, Channel 10 and the 9 Network for 25 years. The last show that Ross finished producing was the popular international TV Series Mythbusters.
Anna Howard ACS is our Cinematographer. Anna's 25 years plus experience shooting feature films, documentaries, high-end commercials and television drama is expansive. Jay and Anna have worked hard together to establish a beautiful, cinematic visual and emotional language with which to tell this story.
Executive Producers are Rob Moroney of R&R Media, Stuart Quin of Full Circle Productions, Thomas Mai from Fan Dependent and Josh Pomeranz at Spectrum Films.
Public Relations and Online Marketing are handled by Evans Media, and Stephenie Rodriguez from Mighty Media Group.
Sunnier Side Up has received assistance with crowdfunding & marketing through the Innovative Distribution Program run by
FanDependent
. The Innovative Distribution program is funded by
Screen Australia
and
Spectrum Films
.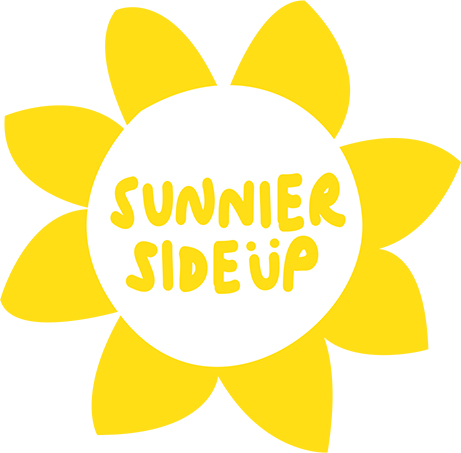 LINKS
Website
www.sunniersideup.com
Facebook
Sunnier Side Up
https://www.facebook.com/pages/Sunnier-Side-Up-Tv/271982096215614
Twitter
sunniersideuptv
https://twitter.com/sunniersideuptv
YouTube
Sunnier Side Up
http://www.youtube.com/watch?v=wtQoLhtKkH4&feature=youtu.be