BUY NOW -
http://www.pirategold.com.au/#!shop/c1uww
The pozible campaign has ended but we now have thousands of coins in out office! All of the sets on the right of the page are still available! If you're viewing this on a mobile site, hit the rewards button to see the differents sets available and the prices.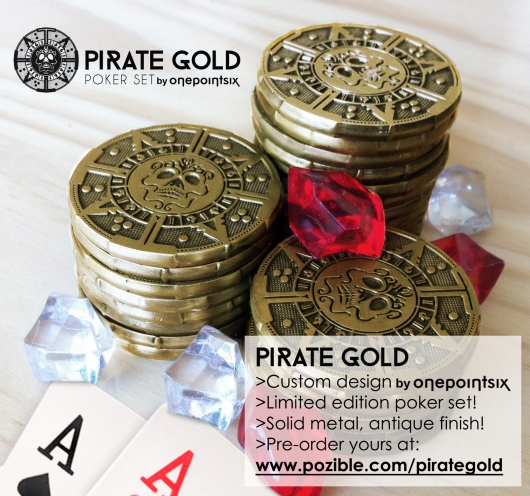 Gold and Silver Coins! Diamonds Rubies and Emeralds! All Available Now!
Check out the different sets available over on the right of the page>>>
----------------------------------------------------------------------------------------------------------
Check us out on facebook too!:
http://www.facebook.com/onepointsix?ref=hl
----------------------------------------------------------------------------------------------------------


We asked ourselves one day "Why are poker sets so boring?" We couldn't find a decent answer, so we decided to make a set that looks and feels awesome... Pirate Gold!
These gold doubloons are heavy, worn and ancient, guaranteed to make your poker nights WAY more interesting!
>Pirate Gold Poker Set!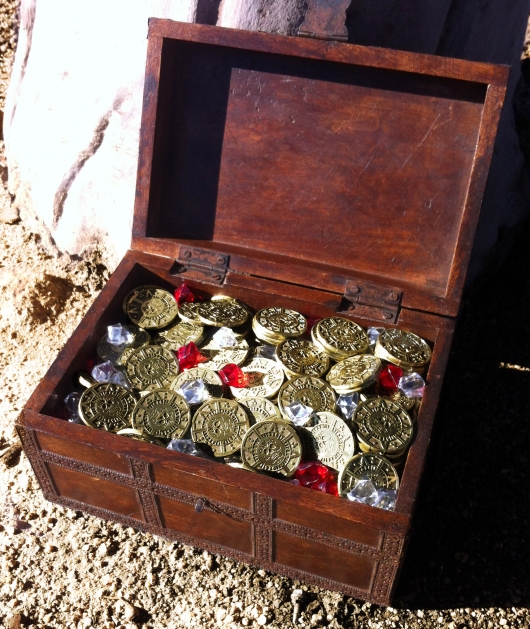 The minute you pick one up you'll be hooked. Great for gifts, birthdays and bucks parties; these exclusive poker sets are sure to impress!
Check out the different sets available over on the right side of the page>>>
There's more than just gold coins on offer… we've also got:
-Rubies
-Diamonds
-Emeralds
-Dealer Chips
-Playing Cards
-Sacks for you Booty
-Wooden Treasure Chests!
To all our jolly companions, best of luck hunting the seven seas for loot and plunder but you're not likely to find anything like this out there! Shiver me timbers, hooks, eye patches, planks and such… Arrrr!
>Custom coins designed by us! (%20 gems)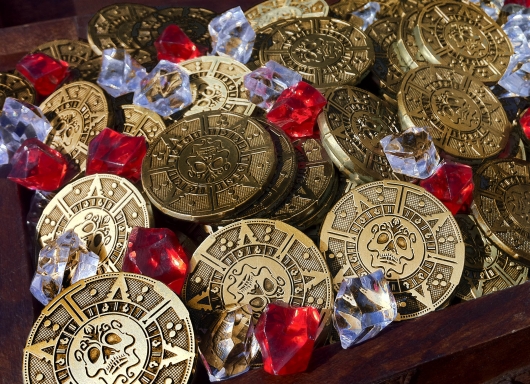 >Custom Cards - So pirateeee!!!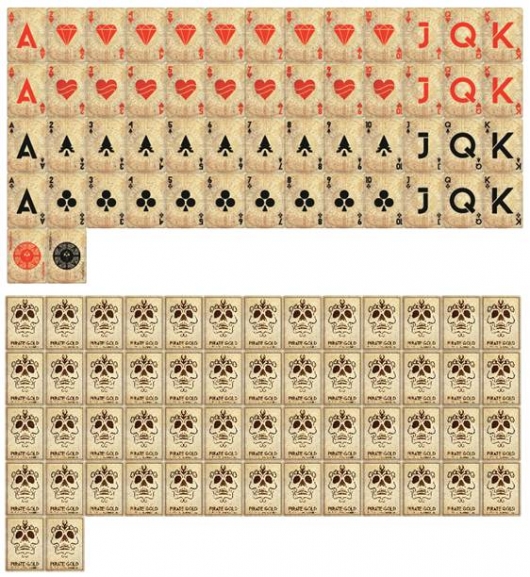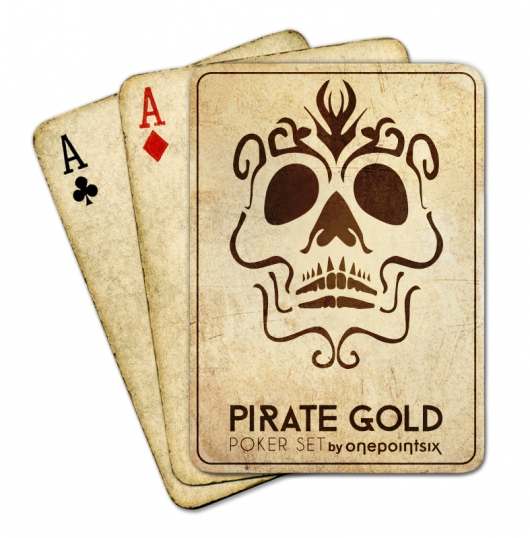 >Custom sacks to hold all your treasure!!!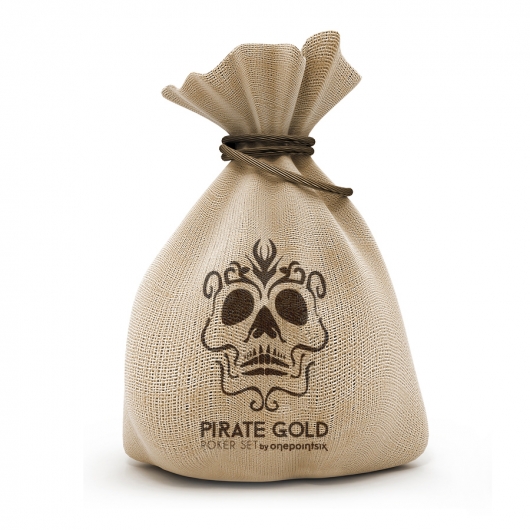 ----------------------------------------------------------------------------------------------------------
WHO ARE WE AND WHY ARE WE CROWD-FUNDING?
Hi Everyone, Jack and Kyle here! We're product designers from a Melbourne based design consultancy called onepointsix (
www.onepointsix.com.au).
Working together all day on our clients' projects has really inspired us to design a product of our own. We're incredibly passionate about what we do and we've always wanted to design our own products. This product is hopefully the first of many, and with your help we can get started down the long road to world domination!
We know all the ins and outs of product design, sourcing, manufacturing and freight/shipping so now we've applied that experience to design our very own custom poker set and source manufacturers who can make this one-of-a-kind product for us!
That said, all this preparation isn't enough!
We need some help from the 'crowd' (that means you ;) to get this project over the line… With your help we can gather enough funds to make a full production run and then there will be plenty of gold for everyone! We've already had some samples made and as you can tell, they look awesome! Just wait until you're holding them in your hand!
We don't expect something for nothing though… The funds from this campaign go straight towards the production run, so basically all you're doing is pre-ordering a custom, limited-edition, totally awesome pirate gold poker set!
>Totally awesome custom design!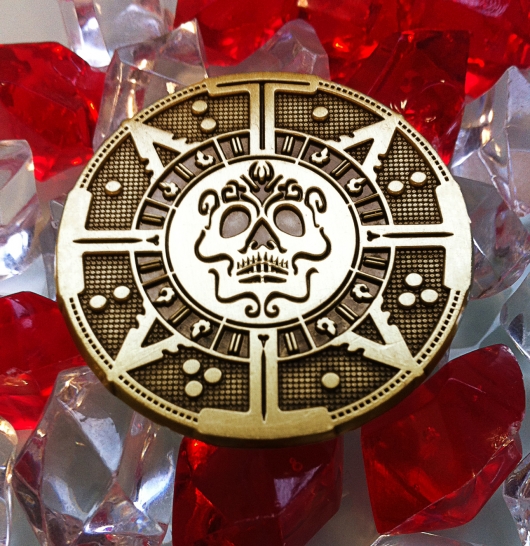 > New Silver Coin! (Available in the expansions pack or, if you buy a 250 piece set or larger, you can choose to replace 2/3 of your gold coins with silver coins!)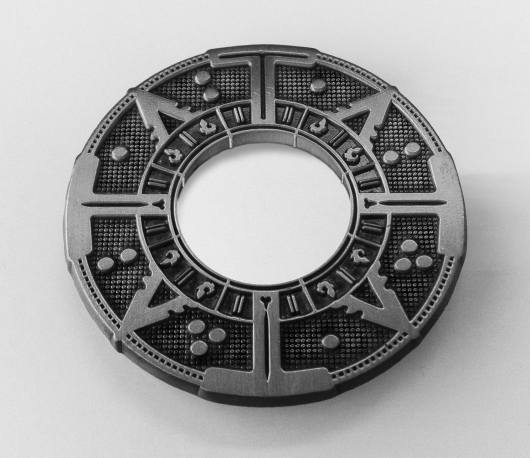 The funds from this campaign will cover all costs:
-Tooling (Custom tool for stamping these coins out of metal)
-Production Run of Coins
-Production Run of Gems
-Quality Assurance
-Freight & Duties
%20 everything else required to deliver your gold!
We do this kind of thing on a daily basis so you can rest assured that we can deliver this project on-time and on-budget. Our costing spread-sheets cover every foreseeable expense (and even allows for the un-foreseen), so we know that if we reach our Pozible target then you'll be guaranteed to get your totally awesome new poker set!
>Pirate Gold!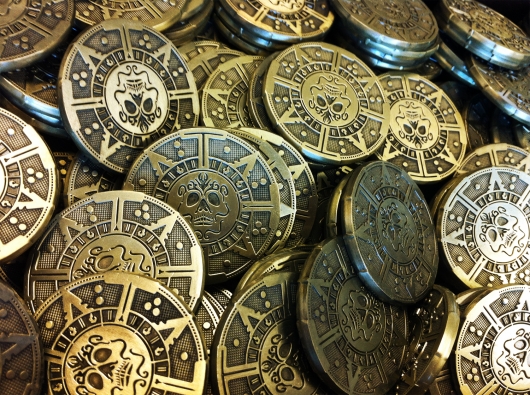 The Challenges
Risks, please we are pirates (that are secretly product designers)!!