The Renew Docklands Spaces project has begun and exciting changes are about to happen.
We are a group of artists selected to bring a wealth of positive energy to Docklands and have been approved to transform an abandoned food court into
a free, public art space for the community.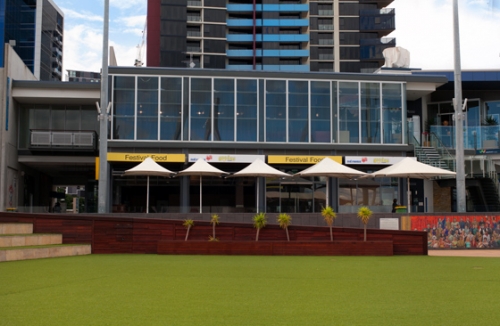 Where is the space ?
We have secured an incredible site overlooking the Waterfront City Piazza previously operating as the 'Festival Food Court' with seating for over one hundred people. It closed it's doors back in 2010 and for 3 long years has lay abandoned collecting dust, until now!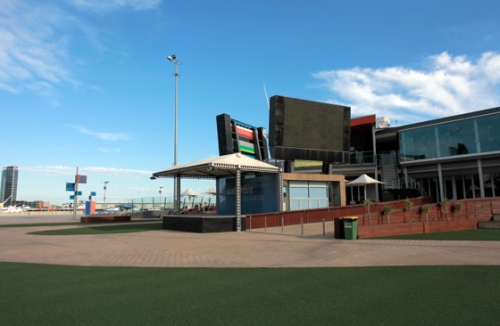 What is being planned for the food court ?
If we reach our $5,000 goal then we will be able to keep the space totally free for the next 6 months and for hundreds of exciting activities.
- Free access work areas to get busy and meet creative people
- Art exhibitions
- Free Public Wifi
- Coffee Cart
- Public Bookshare
- Monthly window exhibitions
- Film screenings
- Workshops in art and technology
- Project space for artists
- Public noticeboard
- Performance nights (Music, Dance, Sound art, Live art)
- Collective meetups
- Participatory dinner's
- Open Wednesday to Sunday to the public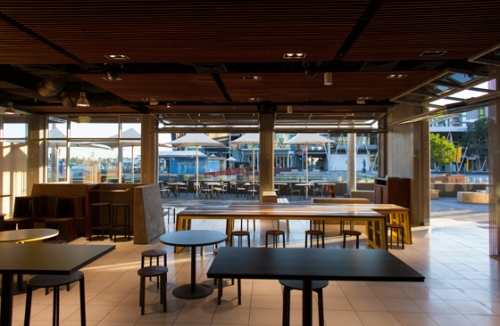 How will the funds be used ?
- Materials for interior design
- Outgoings (Electricity, FreeWifi internet, Insurance)
- Window exhibition box construction
- Equipment for events (Data Projector & Speaker system)
- Public bookshelf & some good books
- Plants and indoor garden
- Coffee Cart hire
- And to achieve as many idea's as possible, if we overreach our $5,000 target then even more ideas will be funded and realised in the space!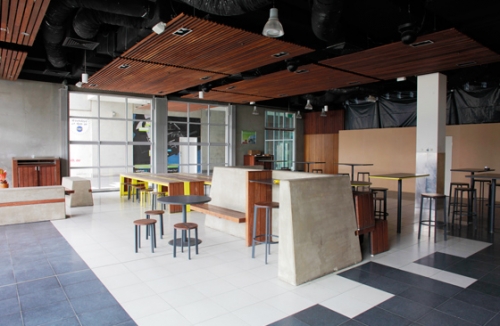 Who are the talented people involved ?
Below are some of the spaces's growing list of wonderful volunteers:
And for information about Renew Australia: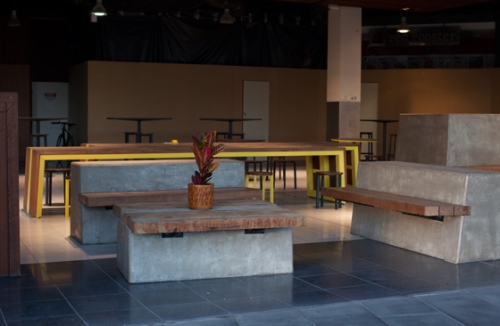 What's next ?
We have arrived, received approval on all compliance checks and cleaned every surface. We have had the electricity connected and the WiFi just came online. It's action time and with the space half finished we are aiming to raise $5,000 to get the doors open immediately.
Please get on board & help us by donating any amount to be part of the renewal of Docklands.
Thank you very much!!
James, Nico, Matt, Polly, Georgina & Chelsea