Hello and welcome to The Bell Jar Scarf Project!
We are two designers, Elly Joel and Kylie Thévenau, and together we are The Bell Jar: a new print studio focused on the design and development of beautiful surface patterns and textiles.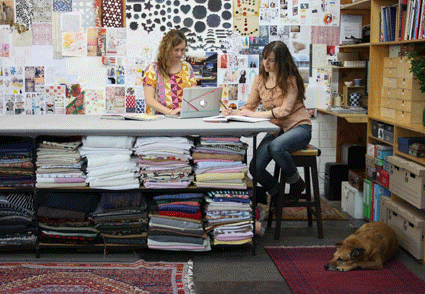 We started The Bell Jar blog in May 2012 to share our love of surface pattern design in fashion, art and textiles. You can find The Bell Jar blog here - http://belljardesign.com.au/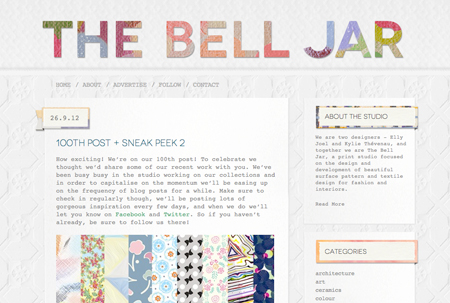 Since then, we have been busily designing for our first collections which will be available exclusively to fashion and product designers. Our big dream is to take them overseas to industry trade fairs in 2014 where we will be seen by the worlds biggest print buyers and fashion designers.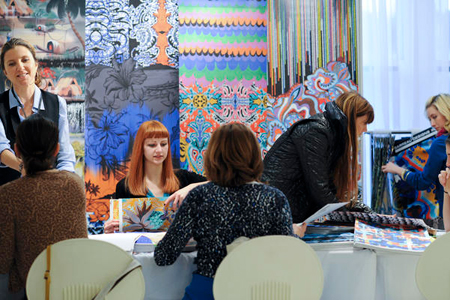 (Above image from Indigo - New York)
Creating prints for fashion is the heart of our business, and as such we spend as much time as we can building up our substantial portfolio of awesome print designs. Now it's time for us to promote our prints and create online access to our collections, but, all of this takes time and money, so our prints need to start earning their keep!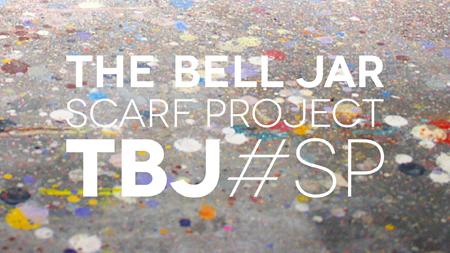 The Bell Jar Scarf Project needs you!
To help promote The Bell Jar Design Studio we are aiming to produce a range of beautiful, limited edition scarves, digitally printed with our designs, which have been created specifically for this project. This is where we need a bit of help to get going…
We are asking for your help to raise the minimum amount of funds it will take to produce our first run of silk scarves and proudly have them made here in Australia. Although our prints are available to the world; we are passionate in supporting our local makers and manufacturers with our own product development.
The collection will include 12 print designs in scarves of three different dimensions and produced in limited editions:
Small 30cm x 150cm (3 different prints)
Medium 1m x 1m (3 different prints)

Large 2m x 1m (6 different prints)
Making these scarves will give us the opportunity to display our artwork with it's intended textile application, while exposing us to potential new clients and creating a product from which to generate more funds to develop our online portfolio and client access. For the non-scarf lovers we will also have limited edition art prints available of each design.
To officially celebrate the success of The Bell Jar Scarf Project we will hold a rocking launch party mid-year with the 12 print designs on display as both scarves and corresponding art paper prints available to buy on the night. All pledgers will be invited! After this they will be available to purchase from our website: http://belljardesign.com.au/
If we are so lucky as to receive pledges above our asking amount (fingers crossed) the funds will go directly into developing our online portfolio and shop as well as producing the next range of scarves.
We hope from the bottom of our hearts that you will participate in this next stage of building of our dream business and feel inspired along the way!
You can also keep in touch with us on Facebook and Twitter
or join us on Pinterest
Loads of love,
Elly and Kylie - The Bell Jar