UPDATES!!
12/09/13- EVe is now rolling!
We have come leaps and bounds in the last few months, last thursday eVe completed construction and we had our first testing day at Eastern Creek Dragway. It was covered by numerous outlets, including Drive which you can check out here!
http://news.drive.com.au/drive/motor-news/solar-cars-a-step-closer-to-the-showroom-20130913-2tomj.html
We also successfully had our launch party back in September: We leave in 1 week for the race, be sure to follow us on our blog for further updates!
http://sunswift.com/follow/blog/
Thank you everyone!
============
We've made our target!!! Hooray!! On behalf of the team, THANK YOU to all our (at the time of writing) 252 supporters who have helped us reach our target. We all really are overwhelmed by the level of support, word of encouragement and the generosity of all our pledgers.
With your money, we are able to buy the brakes for the car, and set some money aside for accommodation along the race. As you can imagine, Brakes are very important for a car!
But if you are reading this and you haven't contributed to our cause, please don't think that we couldn't use the extra money. In fact, any extra money will go towards our food for our journey across the continent in October (i.e. the world solar challenge).
We still have 3 days of fundraising to go!
Note, thank you video coming soon :)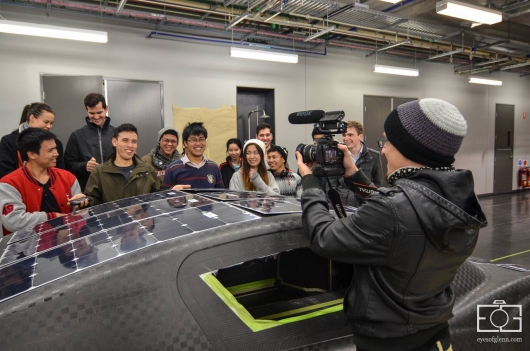 ===========================
WOW! We've been overwhelmed with the support so far, over $14,000 raised and 195 supporters!
Thank you, thank you, thank you, to all those who have pledged towards our cause and supported us in this crowd funding effort!
We've been keeping super busy since this campaign has launched. We've unpacked the carbon fibre shells of the car, moved into our new workshop on campus, installed the rear and front bulkheads, and put the top shell on the bottom shell. Check out the photo's below + lol cat: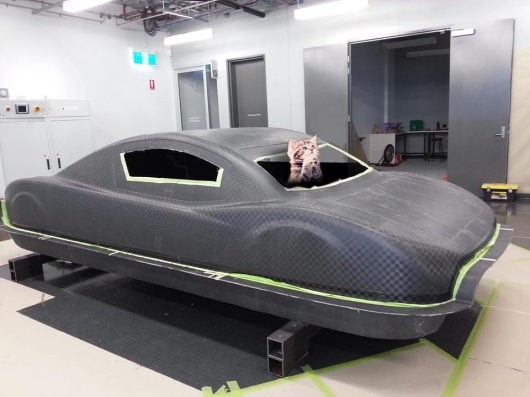 We're also really excited about our solar panels arriving today, thank you
SOLBIAN
for making those up for us :) We temporarily positioned them on the car just to see how it looks (proper install to come soon!) and soon our car will be truly green!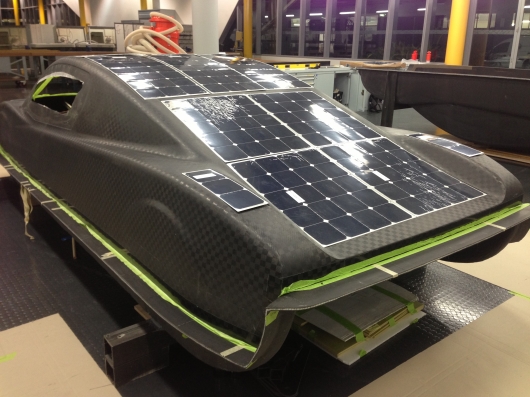 Meanwhile, the press has gone mildly crazy, check us out on:
Science Alert
ZenGarage
Motoring.com.au
Reneweconomy.com.au
AutobogGreen
UNSW Newsroom
Plus a radio interview on RPP FM and rumour has it that even the politicians in Canberra are recieving press releases about "
Future of solar-powered vehicles in Aus is being reimagined by group of talented UNW Students
".
Not to mention,
this crazy site
! (Russian translation required)
We're now in the home stretch of our campaign and we could really use all the support we can get to help us get to our target. We're super excited about seeing this car hit the road and we'd love your help to make it happen!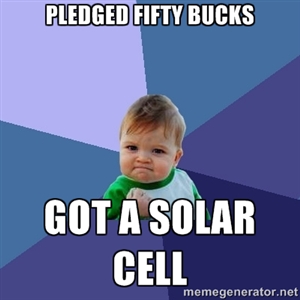 ====================
Meet eVe: she's sporty, she's efficient, she's beautiful. Like you, she's intelligent, up-to-date with the latest technology, and environmentally conscious. But eVe isn't your standard ecological crusader. What makes her different? For starters, she's a car.
UNSW Sunswift
have been working on eVe's design and construction since early 2012. We have high hopes for her on the track at the 2013 World Solar Challenge, but we want you to help us get her there.
☼ Who are Sunswift? What do we do?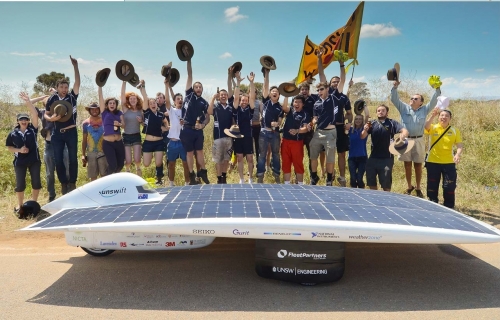 The Sunswift team with the current 4th Generation Solar Car - IVy
What do you get when you put a bunch of passionate engineers, business students, industrial designers, budding scientists and aspiring film directors in a room together? Absolute mayhem! We call ourselves Sunswift!
Hi! We're the University of New South Wales' solar car racing team, a rag-tag bunch of student volunteers who design, build and race solar-powered vehicles during our spare time¹. Our goal is to smash the
World Solar Challenge
, a no-holds-barred² 3000km race from Darwin to Adelaide held in October of every second year. It's an international race between cars powered purely by energy from the sun!
♀ Who is eVe?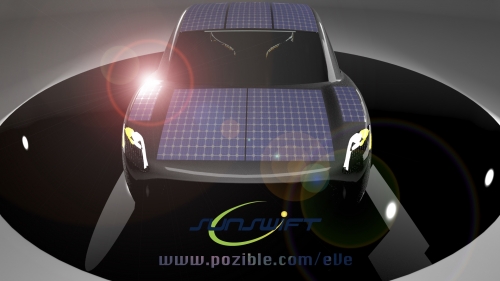 eVe - model number V, and the direct descendant of IVy
eVe is our child, the fifth car conceived by Sunswift, and we'd love for you to be her godparents. One of the reasons we're so excited about eVe is that she's the first solar car we've built that looks just like a normal car. We're scrapping the Jetsons designs of our previous three-wheeled models and making something more like the car you drive already – a safe and practical vehicle with the additional benefits of zero fuel consumption, and ultimate sustainability!
There's no point in making an energy-efficient car if no-one wants to drive it. eVe is more than just an experiment: if we have our way, she's something that you might actually be able to own and drive in the near future. We're doing this not only because we want to push the boundaries of what can be achieved by harnessing the sun's energy, but also because we really believe this can one day be a feasible means of sustainable passenger transportation.
☺ So why do WE need YOU?
Building a cleaner future by engineering high-performance prototype vehicles is expensive! For eVe to live up to her full potential we need high-tech, state-of-the-art materials. This includes:
☼ - Encapsulating the world's most efficient commercially available silicon solar cells ($20,000)
♪ - A car shell moulded entirely out of carbon fibre ($100,000)
☺ - High efficiency lithium ion batteries ($30,000)
♫ - A 97% efficient electric motor ($20,000)
♥ - Engineer fuel to sustain us during the race e.g. pop-tarts, mi-goreng, red bull
Our total budget is $500,000, of which we've already raised $350,000. Don't worry, we'll take care of eVe – all we're asking you for is a bit of help in finishing her off. The $20,000 or more from this campaign will go towards buying some pretty important parts (ever seen a car without wheels!?), and also the food, fuel and vehicle hire that will allow us to attend the race.
We're starting small with a $20,000 target, to make sure that any pledges you do make will definitely go towards getting eVe and the race team to the starting line. That said, $20,000 is only enough to cover the cost of one electric motor! That's why we're looking to you guys for all the help we can get to put us back in the black. Every dollar you pledge will save us volunteers from significant further efforts to secure sponsors, especially when there is so little time to go before October's race. So, please, dig deep! Take us to $20,000 and beyond!
☻ Why should YOU support US?
We've got some really cool rewards to the right (over there →), so pledge away! Or, if rewards aren't your thing, you can make a tax deductible donation to Sunswift
HERE
.
You can also help us out by simply ☼
SHARING THE PAGE
☼ Yay!
Why not ask your boss if they're interested in some of the high-tier rewards for a fun solar-car day at work? Or perhaps even that one-of-a-kind shiny gold-plated eVe paperweight they always talked about... so shiny! Would your school be interested in some laminated solar cells, to demonstrate the awesome technology behind solar power? Share away!
☼ Let's make eVe poss(z)ible!
This is not your run-of-the-mill petition! Remember, you're funding more than just a fancy car; you're funding the vision of a sustainable, solar-powered future. With your support, our passion, and Sunswift's track record, together, we can DO something to make that future a reality.
¹ spare time is a relative term.
² some holds may be barred.