Hi there! My name is Damian S Simankowicz. And I would like you to to pledge support to my comic book miniseries, Sage Escape: Transhuman.
I'm a comic book creator, writer and artist. And for as long as I can remember I've loved Sci-Fi. For years I developed futuristic characters and plots that eventually evolved into a story called Sage Escape. The plot revolved around a cybernetically enhanced young woman, Sage, who is on a mission to protect humanity as we colonise deep space.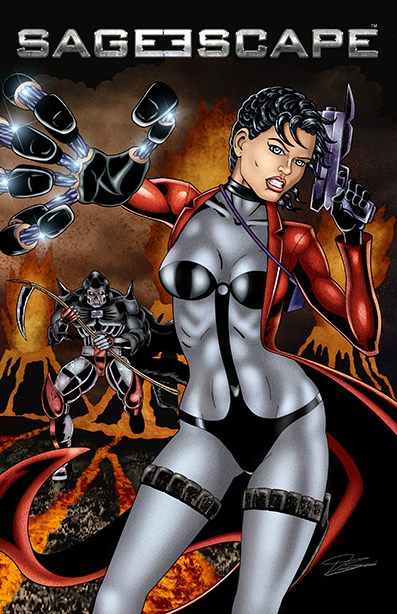 Sage Escape was an epic tale that begged me to be realised. So in 2012 (with the help of some close friends) I launched a first issue at Supanova.
The experience was exhilarating. From there we launched a Facebook page, and website. And I committed myself to making the first major story arc of the series. Which sounds great. The reality is that the first story arc actually spans 3 miniseries: it has a large cast, locations set across the universe, numerous alien races and a fairly intricate plot (see what I mean by epic?).
So after Supanova, I spent the next 12 months writing, drawing, inking and colouring the first miniseries, Sage Escape: Mars Gambit. In 2014 Mars Gambit was picked up by ComiXology.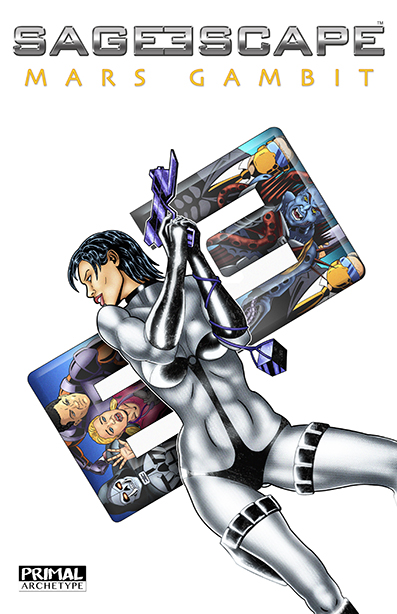 12 more months of intensive work resulted in the second miniseries, SageEscape: Equinox. Which was released on ComiXology in 2015.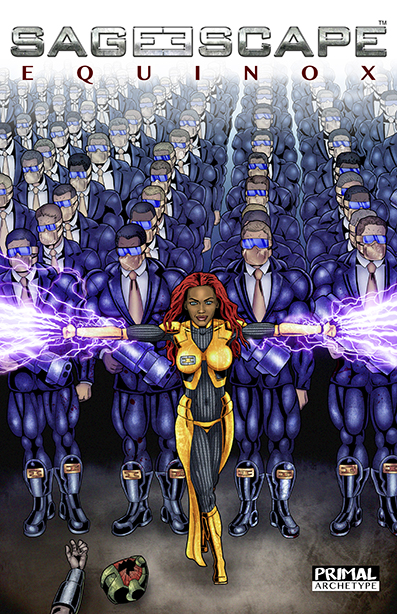 Which brings us to 2016. After 4 years of working 5 days a week + weeknights + some weekends (not even joking) on Sage Escape, I've completed 2 miniseries and am part way through the 3rd miniseries, Transhuman.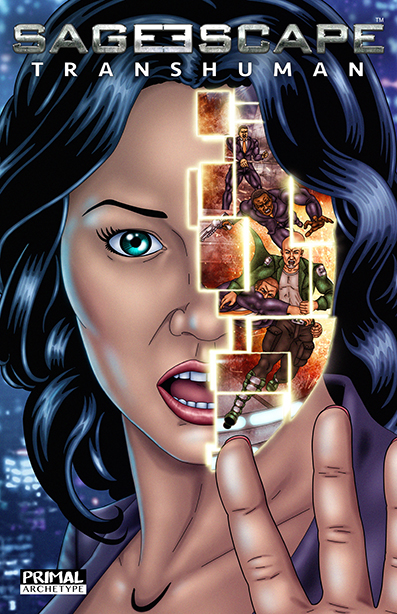 I'm so close to completing the first major story arc, and have taken this as far as I can. But I cannot produce the rest without the help that this campaign can provide. So I'm hoping this can be the road to completion.
Reviews For Sage Escape
Loved it. Simankowicz is creating a huge world in only a few issues.
www.all-comic.com
If you are looking for a wild sci-fi ride this is the series to jump on.
www.comicbooked.com
This is my kind of mental!
www.fanboysanonymous.com

Mars Gambit %233 is very strong in that introduces interesting new characters. www.wethenerdy.com

It will leave you wanting more. www.nerdsinbabeland.com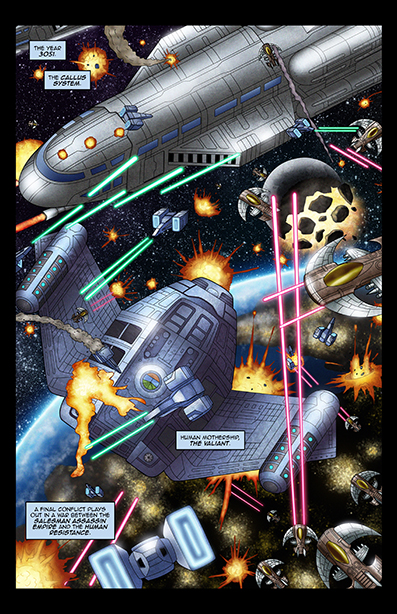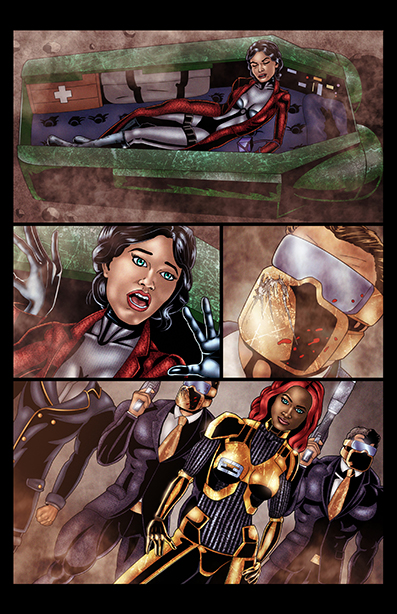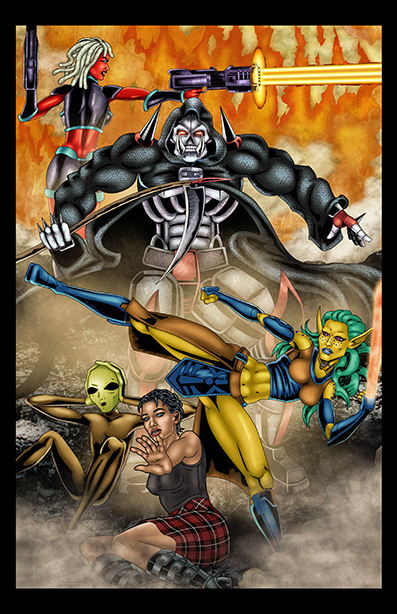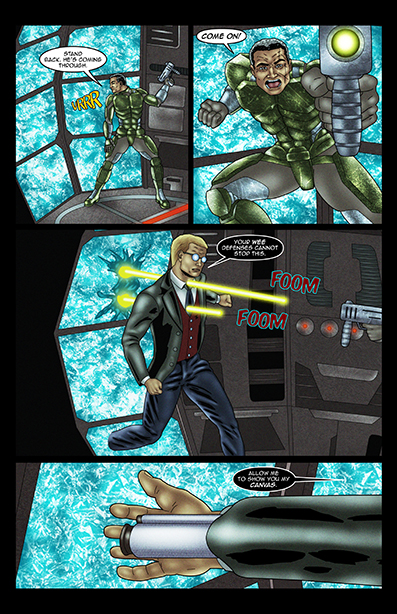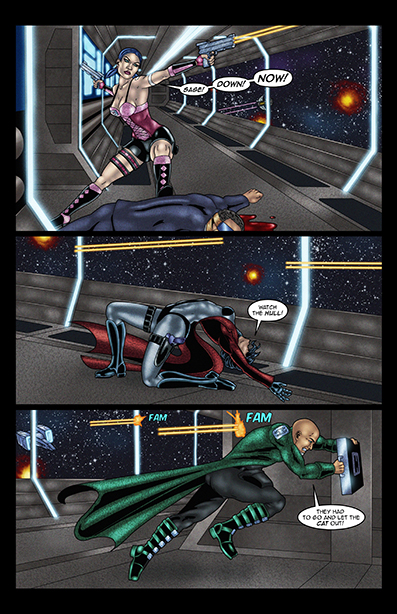 How The Funds Will Be Used
62% The main goal of this campaign is to fund the completion of the inks and colours for the miniseries, Sage Escape: Transhuman.
8% goes to Pozible for hosting the campaign + this covers transaction fees.
10% is split amongst the Sage Team, which covers websites updates, graphic design, marketing meetings, proof reading, brain storming sessions, admin, etc.
20% of the budget is used to create and mail out pledge rewards.
Target: A$2500
Stretch goal 1 = $3000 (partial marketing budget)
Stretch goal 2 = $3500 (marketing budget complete)
If we go beyond our target goal and into stretch goal territory, the percentage that was going to finishing the art will be used for the promotion of the online release of Sage Escape: Transhuman. This includes making press kits, contacting reviewers and blogs, placing ads and creating social media content. The other percentages (8% and 10%) continue to go to Pozible for hosting the crowd funding campaign and the Sage Team to assist with all the work they do to help make this series a reality.
Characters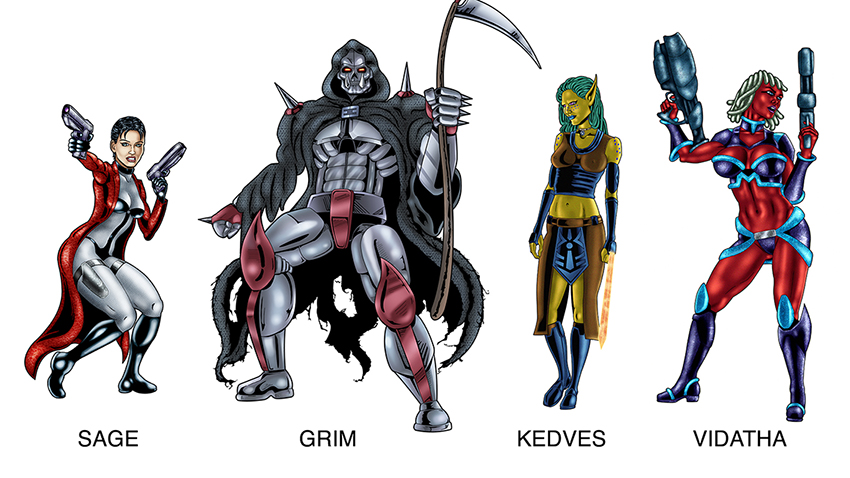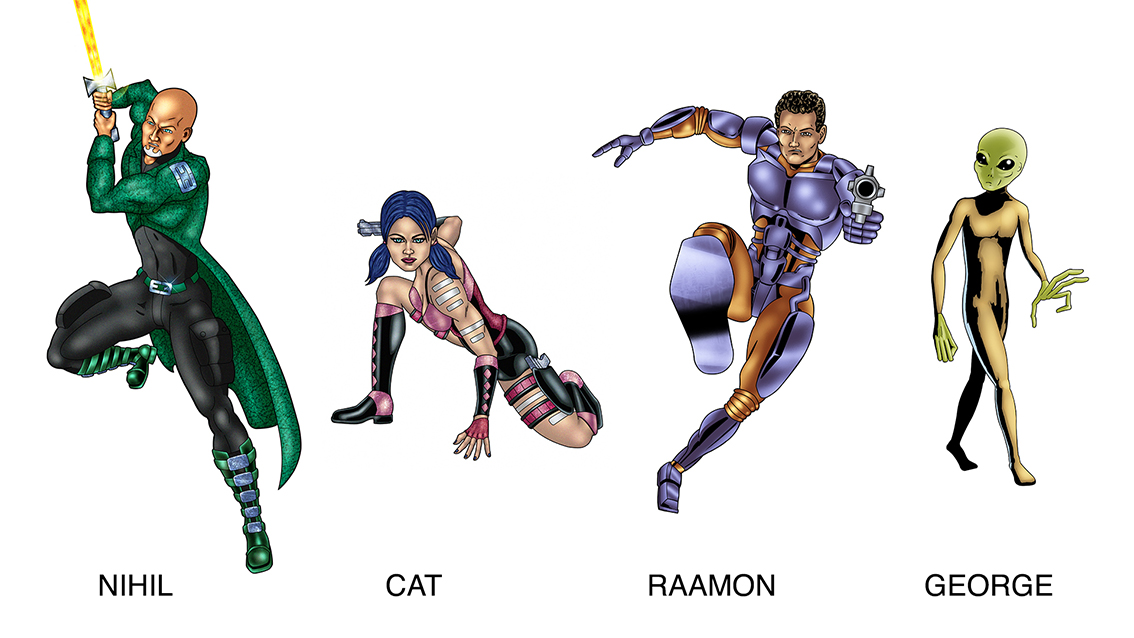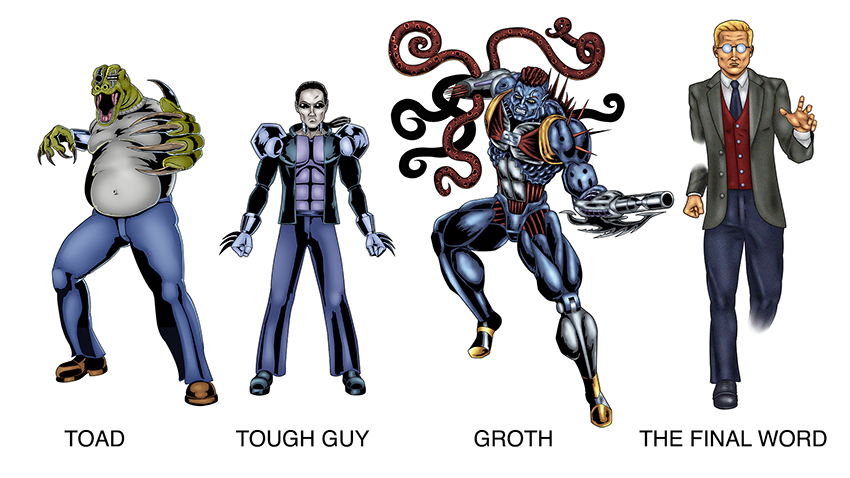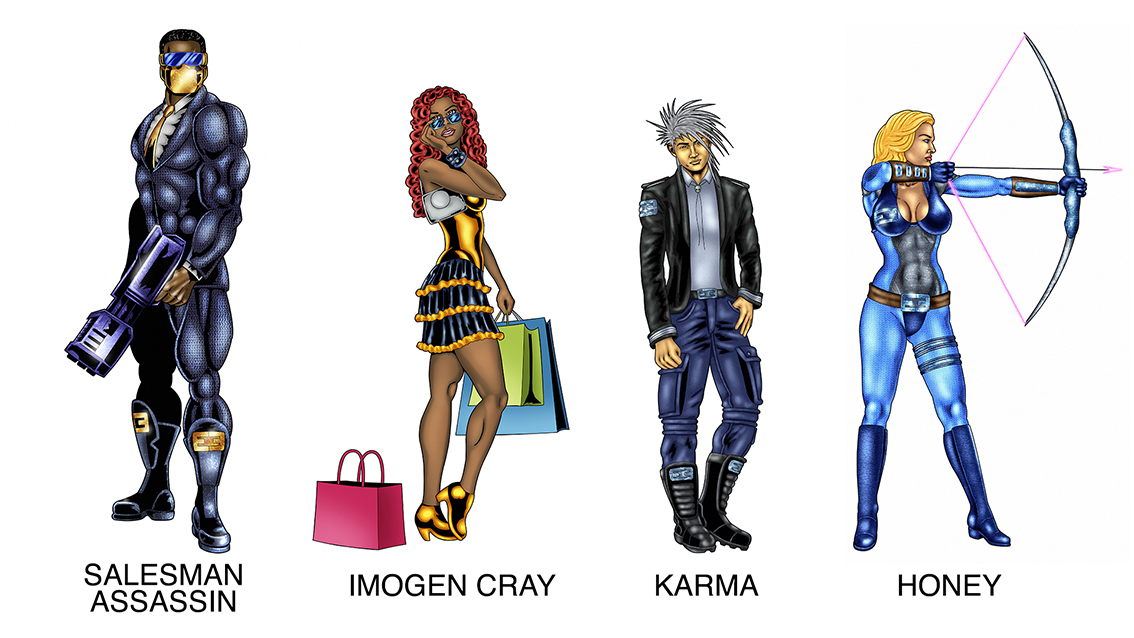 The Challenges
The artwork for Sage Escape becomes more detailed with each mini series. There's a huge amount of work that goes into each page. Every image is hand drawn in pencil, then scanned in. Inks and colours are drawn and painted in Photoshop with a tablet and pen. The proof reading and refining also takes considerable time, as each member of the Sage Team reviews the work and gives feedback. It takes skills, dedication and determination. But we're on the downhill run and the completion of this first major story arc is in sight.