Hi there!
This is Mabel and Ivy. We are sisters and we have a folk duo called Charm of Finches.
We are so excited to be running our second Pozible campaign to help fund our second album.
Almost exactly two years ago we recorded our debut EP "Home", and with the help of our Pozible supporters, we launched it into the world. Since then , so many opportunities have opened up to us. We managed to realise our dream of playing many music festivals around Australia, from the beautiful Cygnet Folk Festival in Tasmania to the Murwillumbah Country Roots Fest in NSW opening for Kasey Chambers. We've had a ball! We've been inspired by seeing and meeting so many incredible musicians and guess what, we've written a whole lot of new songs!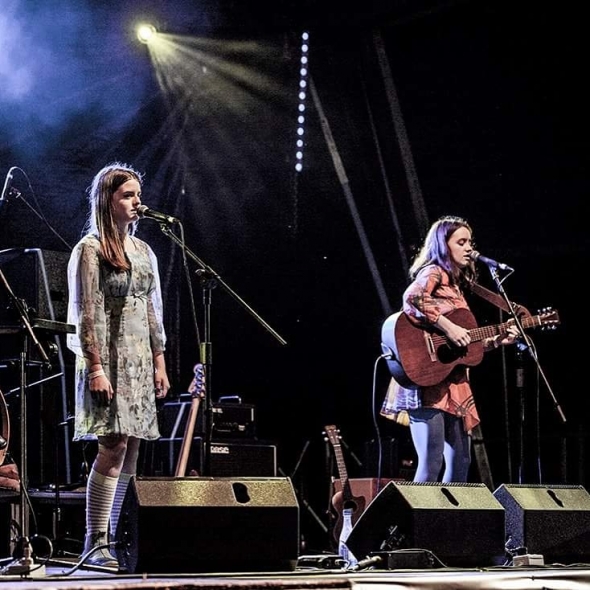 (photo courtesy of Greyrose Photographics)
Last year our song "Paper and Ink" won the Darebin Music Feast Songwriter's Award. It was such a surprise, but so very encouraging. With the help of the prize money, plus a generous grant from the City of Melbourne Arts Grants Program, we have been able to go into the studio with producer Nick Huggins to start recording an LP. That's it. Long Play! We are right in the middle of recording, and we're really excited about how the songs are sounding. You could call it chamber folk, with the addition of cello and violin, and even a small touch of bluegrass (Ivy found a banjo).
We are launching the album at the
Wonderland Spiegeltent in Docklands on 6th August
. We can't wait! We'll be following it up with some launches interstate and in regional towns.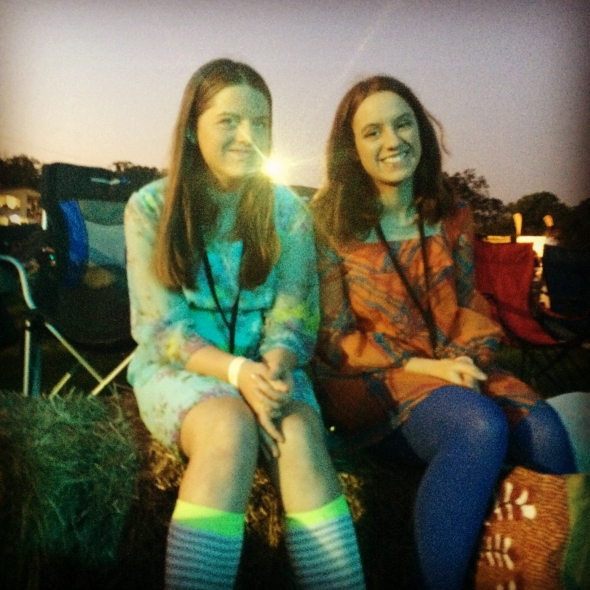 We would love you to come on board with us to help us get this album out into the world! The funds raised through this campaign will pay for the printing of the physical CDs, the design and some very special artwork by a certain surprise artist who we love to bits!
There's a whole bunch of rewards to choose from.
PRE-ORDER the ALBUM: Be the first to hear it fresh off the press!
SONGWRITING PICNIC: Come and have a one hour Spring Picnic Songwriting session with us! You can bring your instrument of choice, or lyrics, or just your sweet self, and we can write a song together! We'll bring the nibbles!
HOUSE CONCERT: We would LOVE to play some house concerts (in Melbourne or up to one and half hours out of town). They are our favourite kind of show!
LIMITED EDITION T-SHIRTS: nice one!
and more!
PS: Any extra funds will be put towards our album tour! We really want to play in Tasmania, and even Western Australia!
Thank you so much for taking the time to check out our campaign!
x Mabel and Ivy Windred-Wornes
How The Funds Will Be Used
$2000 Printing and manufacture of physical CDs.
$1500 design and artwork
The Challenges
Every creative process has its many challenges. Recording can have its ups and downs.
We are fortunate to have Nick Huggins on board with this album to bring out the best in our songs and ourselves!
He just makes recording so much fun! And we have a supportive team around us (hi mum!) to help promote and tour the album once its done!