"How far would you go to keep your relationship together?"
THE HIDDEN WELL is a portmanteau feature film, composed of five standalone chapters united by a stylistic framework: five different writers with one director. Each chapter is a simple human story devoid of effects and set pieces, but engineered by emotion and intimacy. Each new character, each new story reflect some kind of surprising crisis: a couple looking for connection, a young man faces a beautiful proposition, a woman finding her estranged father, a devoted husband harbours a burning desire - all of them hiding secrets behind the veil of happiness.
Some of these stories in THE HIDDEN WELL are strange, sexy, some are funny, some are tragic and others are bittersweet. The situations presented within the film are to incite discussion and have real, genuine reaction. We hope to give an audience the experience that doesn't disperse immediately but rather lingers in the audience's minds long afterwards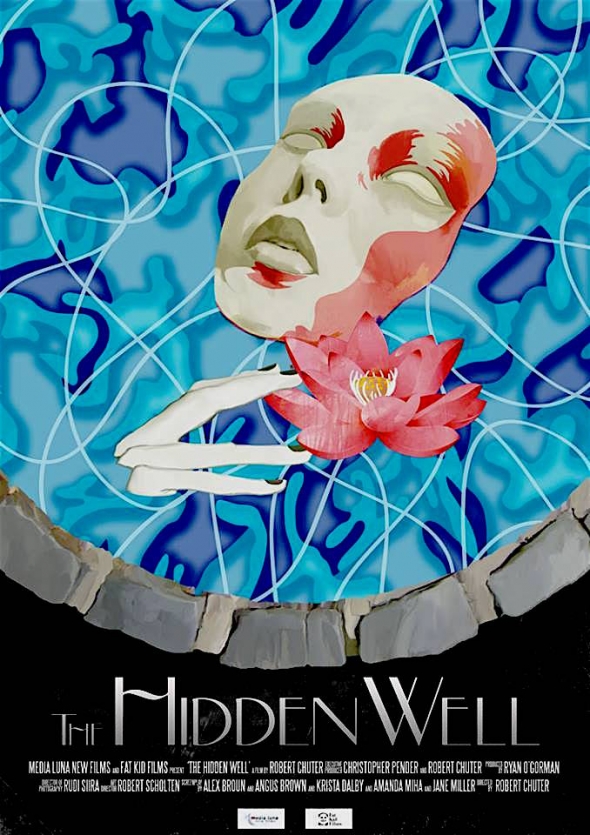 THE HIDDEN WELL is modelled on the style of PARIS JE T'AIME (PARIS I LOVE YOU), RELATOS SALVAJES (WILD TALES), POISON, and RED VIOLIN. The cinematography and looks are influenced by Euro films such as THE DREAMERS, BETTY BLUE (37° 2 LE MATIN), ORLANDO and the Canadian film TAKE THE LAST WALTZ. Some of these stories are strange, sexual - some are funny, some are tragic and others are bittersweet.
The situations presented within the film are to incite discussion and trigger honest and genuine reaction. We hope to give an audience the experience that doesn't disperse immediately but rather lingers in the audience's minds. THE HIDDEN WELL is certainly confronting, revealing, frank and know doubt controversial. But it is also a unique film of emotional and touching love stories that are complex and rarely told. Fat Kid Films believes films such as this are much needed in Australia.
The completed film may contain scenes that some audiences may find confronting.
This campaign focuses on CHAPTER 1 of this film, entitled A CUP OF SUGAR. Everybody's generous help will contribute to raising the film's budget and enable us to bring it to realisation. Your support of this film is more than appreciated.
Thank you!! Warm regards
Robert Chuter (Director) and Ryan O'Gorman (Producer)
"Ruthlessness is a concealed weapon. Most days, you don't even know you have it. But when you you need it. You surprise yourself. You use it. No hesitation." - Lizzie
After a string of no hoper boyfriends, Lizzie finally finds love in the arms of her best friend, Ben. Swept up in a whirlwind marriage, the couple soon find their romance starting to sour as they try harder and harder to conceive. Smothered by Ben, Lizzie finds solace in afternoons with Stephen, the sexy neighbour work-from-home architect. As time drags and with her marriage hanging by a thread, Lizzie makes a ruthless decision that will forever change the very core of her relationship with Ben.
BACKGROUND NOTES
To get to this point it has taken four years. Jane Miller's first draft was written while director Robert Chuter was in post-production on his debut feature, THE DREAM CHILDREN. The film was acquired by the German-based Sales Agent and Distributor Media Luna New Films. The film was officially selected by a number of international film festivals and was recently screened in arthouse cinemas throughout the Netherlands. It was then premiered in Australia at the 2015 Melbourne Queer Film Festival to two sold-out sessions.
THE DREAM CHILDREN is one of the reasons we are aiming to make THE HIDDEN WELL. We have received an option from Media Luna New Films and have interest from Film Victoria and other various sources. However, we need to find additional ways to fund CHAPTER 1 before any investment or assistance is forthcoming from these institutions. This is why we are requesting your support and help. THE HIDDEN WELL cannot be made without your assistance!
As we have already produced a successful low budget film and with only a minor key crew, some smart enterprise, creative thinking and eager sponsors, we are pleased to represent another low-budget Australian film for the international and Australasian market.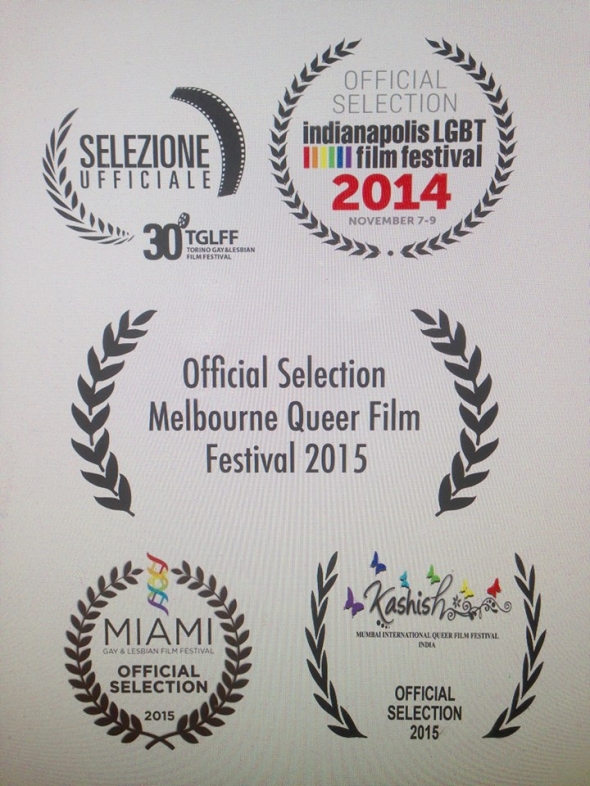 THE HIDDEN WELL will be filmed with mesmerising visuals of an international standard. Jane Miller's insightful adaptation of her own successful play achieves its power through minimal dialogue, internal thoughts and confronting personal life situations that face us all.
THE HIDDEN WELL is to be shot locally around St. Kilda and Elwood, in the City of Port Phillip, utilising many local landmarks. We also feature a number of cast and crew members who are working on their first feature film. A credit like this assists in establishing new industry careers, so by supporting the film you are contributing to budding new careers of a number of passionate, dedicated and talented filmmakers.
You can pledge a small amount in return for some great rewards and our grateful and appreciative thanks, or you can make a larger donation to become more involved in the producing of THE HIDDEN WELL - CHAPTER 1: A CUP OF SUGAR. Becoming a patron of this unique film will make it a reality. Check out the PLEDGING section.

The team of THE HIDDEN WELL - CHAPTER 1: A CUP OF SUGAR hail from a variety of professional and diverse backgrounds and vast experience. Together, unified, with the particular goal of creating a moving and stylistic feature film appealing to more than just a local audience.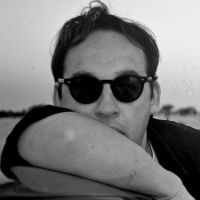 Director - ROBERT CHUTER
Award winning director/producer Chuter is not a person prone to making conventional art forms and his acclaimed works have earned him a reputation as a distinctive director. He is a director who is constantly testing his audience and his unique style has given audiences (both nationally and internationally) over 250+ complex, controversial and visually stunning productions in both theatre and film. He attended Victoria College for the Arts - School of Drama and in 1981 was trainee director at the Queensland Theatre Company. Some of his vast catalogue of stage work includes LA MIRACLE DE LA ROSE, HEIGHTS, LOVING FRIENDS, LADY CHATTERLEY'S LOVER, THE DEATH OF PETER PAN, THE HIVE, ALMOST, THE OBJECT OF DESIRE, DIMBOOLA, THIEVING BOY/LIKE STARS IN MY HANDS, ALL I WILL EVER BE, HOMME FATALE, NOVEMBER SPAWNED A MONSTER and HALF A PERSON: MY LIFE AS TOLD BY THE SMITHS.
Upon returning to Melbourne he was accepted into the prestigious Swinburne Film and Television School along side such alumni as John Hillcoat, Paul Goldman, Richard Lowenstein, Clayton Jacobson, Jonathan M. Shiff, Andrew Dominik, Aleksi Vellis, Don Percy, Tony Ayers and Mark Atkin. In 1982, he won the AAV Australia Award - Best Production for his short film THE MORTAL COIL and a Green Room Award - Best Production for his cult stage production of IN ANGEL GEAR. He has produced numerous short films including KILLER ZOMBIES (St. Kilda Film Festival), XOS: A CRY FOR HELP, TAX, LETTING GO and IN FROM THE SEA.
As an actor he has appeared in Phillip Brophy's cult film SALT SALIVA SPERM AND SWEAT (1988 Melbourne International Film Festival, AFI nomination, screened in 1990 on Channel 4), followed by SHUT IN (2000 Special Invitation screenings Clermont-Ferrand International Short Film Festival, 1988 Sydney Film Festival (Judges Commendation), 1988 Broadcast by Canal, 1987 St. Kilda Film Festival, Rated a "Classic" in the Joe Bob Briggs Report). Chuter's films include CHANGE (1983), IN DER NACHTLUFT (2001), COME SAID THE BOY (2010) and THE DREAM CHILDREN (2015).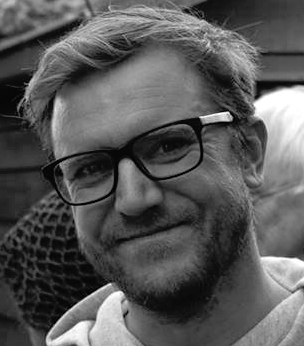 Executive Producer - CHRISTOPHER PENDER
Pender is an actor, producer, director and studied the Bachelor of Theatre (Acting) at James Cook University in Queensland. Daring, inventive, creative and a true chameleon, he made a splash on the Melbourne theatre scene with solo play HOMME FATALE which he also performed at the Pleasance Theatre in London. On stage he has appeared in THE LOST (Chapel Off Chapel), FIVE MINUTE CALL (The Butterfly Club), FALLING SO SLOWLY…(St. Martin's Theatre), LIFE AS A SPRINGER SHOW (Fairfax Studio), THE OBJECT OF DESIRE (La Mama Theatre), THIEVING BOY/LIKE STARS IN MY HANDS (La Mama Courthouse), OBLOMOV'S DREAM (Jermyn Street Theatre, London), THE DREAM CHILDREN (La Mama Courthouse), ALMOST (Fairfax Studio), TELENY (Chapel Off Chapel), EXPLORATION (PlaySix), TIPPING POINT (Fairfax Studio), DIMBOOLA (La Mama Theatre and THE CHOIR (Brightspace Gallery). Film appearances include I CAN SPEAK SWEDISH, MEMORIAN, DOVETAIL, DANGEROUS REMEDY, THE BANALITY OF EVIL and as himself in the documentary FEARLESS. In television, Pender has appeared in RUSH, RYAN SHELDON: WHAT IS THE MEANING OF LIFE? and currently as Frederick Zwier in the forthcoming ABC-TV series SEVEN TYPES OF AMBIGUITY. He has directed the short films UNTITLED, GRIEF LIKE GUILT and the documentary NOT OKAY along with producing the short films MIND'S EYE, BULLSHIT and the feature THE DREAM CHILDREN. Pender was recently production office intern on the movie EMO - THE MUSICAL and is at present studying film and television at Swinburne University of Technology.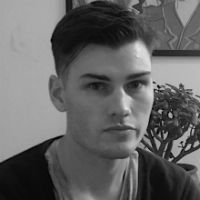 Producer - RYAN O'GORMAN
O'Gorman is a rising young film producer descending from the mean streets of Eastern Melbourne, which in retrospect is very safe. Regardless, O'Gorman's early childhood was filled with daring and often violent, adventures and quests. Of course, none of these particular adventures were real, more products of his imagination. The self titled 'Beast that guards the staircase', O'Gorman prides himself as stern and proper man embroiled in an industry littered with masters of intrigue and subterfuge (also known as 'actors') and blatant, constant cases of caffeine abuse. He has worked on a number of films some of them even watchable. O'Gorman more recently worked on the films THE LEGEND OF BEN HALL and RUBY'S BALLOON
.
He is currently studying Masters Producing at the Victorian College of the Arts.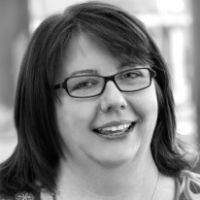 Screenwriter - JANE MILLER
Miller wrote her first full length play in 2007 and has never looked back. Her work has been produced both around Australia and internationally. Stage plays include PERFECT STILLNESS (Short and Sweet), THE PAINTER (MelBorn08), HAPPILY EVER AFTER (La Mama Theatre), A CUP OF SUGAR (MelBorn08), the R. E .Ross Trust award winning TRUE LOVE TRAVELS ON A GRAVEL ROAD (fortyfivedownstairs), CUCKOO (fortyfivedownstairs) and MOTHERFUCKER ((La Mama Theatre). In 2013, Miller and theatre director Beng Oh formalised their collaboration with the establishment of
15 Minutes from Anywhere
and have a number of theatre projects in development. Miller completed a Master of Writing for Performance in 2014 at the Victorian College of the Arts.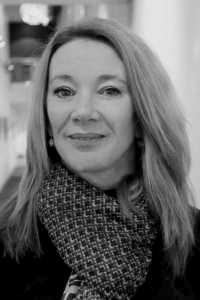 Script Editor - LISA DETHRIDGE
Dethridge has conducted research across a wide spectrum of electronic communications media. She has worked as a research analyst for the United Nations Secretariat in New York, for NASA (US National Aerospace and Aeronautics Agency) in Houston and for Telstra and Telecom Australia. Most recently she has designed story worlds and scripts for the multi-user virtual environment Second Life for clients including Telstra Big Pond and ABC Television. She is a co-founder of RMIT's islands in Second Life. She has twenty years' experience researching and writing for web, film, television, theatre, radio, print and telecoms in Australia and the United States. She produced and developed script and story material for major and independent studios and networks including Fox, Warner, Working Title, MTV, CBS, NBC, Ted Turner CNN, Granada, SBS, Dempa Japan, Conde Nast; the Australian Film Commission, the Film Finance Corporation, ABC Australia, Artist Services, 3RR Radio and TV New Zealand. She has written for many news and lifestyle magazines including regular columns on film, architecture and travel for Vogue Magazine, The Australian, Cleo, Marie Claire and The Age. She is the author of Writing Your Screenplay, of numerous scholarly articles and of screenplays and stage plays including THE WAR AGAINST SHORT TROUSERS which was nominated for Patrick White Playwright's Award. As a multimedia artist, she has exhibited in New York City in the commercial Gallery Sakiko and at the Pratt Institute in New York; at the Sydney Biennale and the La Trobe Uni. Sculpture Trienniale. She also worked with electronic music ensemble The Artificial Organs who released the album Momento Mori.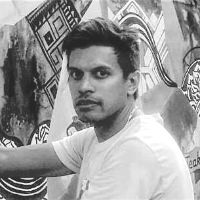 Artwork - ROBERT SCHOLTEN
Scholten is an talented and respected artist and illustrator based in Melbourne, Australia, with a work ranging from paintings and zines to children's picture books. His art is informed by his background, extensive travels and life experiences. As an Australian artist with Filipino and Dutch parents, the mixing of layers and styles is integral to his expression. He paints pictures of places, things and people he has seen and experienced. Scholten has also worked in theatre whilst living in Japan.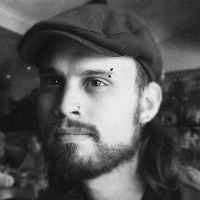 Director of Photography - RUDI SIIRA
Siira is an Australian cinematographer, currently based in Melbourne. Projects range from films, documentaries, music videos and more. He gained a Diploma in Screen (Film and Television) at WA College of Art Media and Design and is an active member of the Australian Cinematographers Society. His short films include THE WAY HOME, PLACE TO BE, SOULS, TWO LIVES (Official Selection 2015 Cannes Short Film Corner), MR. STOWLICKER (Nominated for Best Cinematography at the 2014 Ohio Indie Gathering Film Festival), TAVERN FEVER (Bronze Palm Award at the 2012 Mexico International Film Festival) and PLUME (Nominated for Best Cinematography at 2013 Melbourne 48hour Film Festival), NEIGHBOURHOOD WARS and FOR THE LOVE OF DOG. Siira's documentaries include THE COLOUR OF LOVE, MEET %20 EAST and ON THE LINE.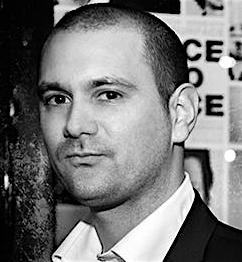 Editor - SASHA DYLAN BELL
Named one of "Five Editors To Watch" by Moviemaker Magazine, Bell is an award-winning editor, working between between film, television and commercials. He has become know for his genre versatility and story precision, earning a career built on recommendation. In addition to hundreds of short-films, Bell has also edited the feature film FACE TO FACE, directed by Michael Rymer. The film went on to win over 37 international awards and earned two Best Editor nominations at the IF Awards and Maverick Movie Awards. He has edited the feature films THE RENDEZVOUS, ALMOST BROADWAY and also the highly successful Australian drama THE DREAM CHILDREN by acclaimed director Robert Chuter. Bell has also been honoured with a Daytime Emmy nomination for his work on MTV's GOT YOUR 6, along with two Australian Screen Editors Guild (ASE) nominations for the comedy short THE HUMBLE BEGINNINGS OF THE BALLOON and THAT SUGAR SONG. Bell won the Best Editor award at the Fantastic Cinema Festival for the acclaimed musical-comedy short film version of EMO - THE MUSICAL. He is currently based in Los Angeles.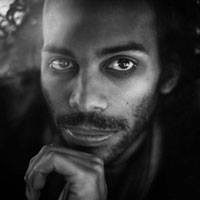 Composer - ANDREW BISHOP
Despite being relatively young, Bishop's haunting scores demonstrate a maturity far beyond his 24 years. He has played in many Australian bands such as 'A Sound Mind' and most recently with 'Copia'. A graduate of Monash University, Bishop wasted no time by working on short films BREATHE, WONDERING WHY, MIRACLE MILE, SORRY, ADRIFT and VERITE. In addition to his lush score for the award-winning short film SAFE HOUSE, he also worked as Foley Artist and Sound Designer on that film, which went on to win Best Film at the Margaret River International Film Festival and was selected for the Short Film Corner at the Festival de Cannes. Bishop also worked on the score preparation for Geoffrey Wright's MACBETH in 2006 for Mushroom Pictures and scored Fat Kid Films' acclaimed debut feature THE DREAM CHILDREN. He has also scored the soundtracks for the stage productions of THE DEATH OF PETER PAN and TELENY directed by Robert Chuter at Melbourne's Chapel Off Chapel.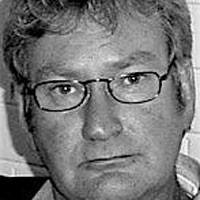 Costume Designer - ALBAN FARRAWELL
Farrawell has worked at costuming for film, television and stage for over 25 years. He has designed two BAFTA. award winning television series OCEAN GIRL and THUNDERSTONE for Jonathan M. Shiff Productions along with sourcing, designing and supervising TV series and films like BLUE HEELERS, SCOOTER SECRET AGENT, Disney's JUMPING SHIP, H20: JUST ADD WATER, KNOWING, IN HER SKIN, INSPECTOR GADGET 2, THE HARD WORD, GETTING SQUARE, BLONDE, CHILD STAR, TERRA NOVA, LIGHTING POINT, EYE OF THE STORM, HEROES: THE RETURN along with several operas. In 1999, he was the head designer on the popular fashion event STYLE AID - TRANST 99 at Atlantic for the Victorian AIDS Council. For theatre he has costumied three seasons of the acclaimed HOMME FATALE (in Melbourne, Perth and London), FRESH PLEASURES (Pleasance Theatre, London), Timothy Conigrave's THIEVING BOY/LIKE STARS IN MY HANDS (La Mama Courthouse), FALLING SO SLOWLY (St. Martin's Theatre) and A THOUSAND AND ONE NIGHT STANDS (Theatreworks). Farrawell was also costume designer on Fat Kid Films' debut feature THE DREAM CHILDREN.
.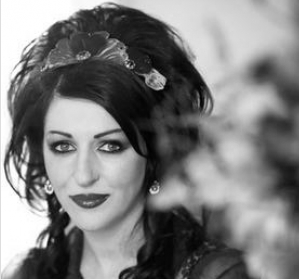 Lizzie's Outfits - ALANNAH HILL

Hill is an Australian fashion designer, well known in Australia and internationally. She is the former owner of the "girly chic" fashion label and boutique chain, Alannah Hill.. At the age of 17, she moved to Melbourne from Tasmania where she hoped to establish an acting career. She did have one small acting role in the 1986 cult film Dstarring Saskia Post and INXS front man, the late Michael Hutchence. Hill opened her first boutique in 1997, and with the financial backing of Melbourne-based business Factory X, established 42 Alannah Hill stores in Australia as well as being stocked in David Jones stores. Hill now has her own fashion label called Louise Love. She currently designs for her small business, whilst Factory X designs for the brand that carries her own name. She is currently in a relationship with rock musician and former actor Hugo Race.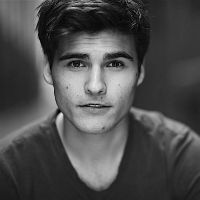 LEAD ACTOR (BEN) - MICHAEL MAXWELL LODER
Loder is a Melbourne based local and dramatic artist as well as an avid filmmaker. Attending St. Michael's Grammar School, where he discovered his love of the stage and screen. Working extensively throughout the highly regarded performing arts program as a student, he found joy both in front of and behind the curtain. Stage credits include: HAMLET, DEATH OF A SALESMAN, THE CRUCIBLE and GUYS AND DOLLS. He was able to transfer passion into his filmmaking later in life studying at various schools and classes in Melbourne. The completion of his time in the Full Time Program at 16th Street Actor's Studio he was fortunate enough to attend masterclasses with Elizabeth Kemp (Actor's Studio NY), Carol Rosenfeld (HB Studio) and more recently Larry Moss. Loder has appeared in several short films such as ALIEN, THE BRIEFCASE PHENOMENON and David Morris' disturbingly beautiful REMNANT.
He also revisited the stage in 2014 as Slive in ZENA LARDER
at Melbourne's La Mama Theatre.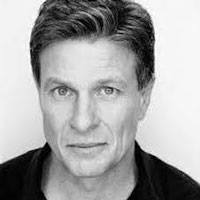 GUEST ACTOR (DOCTOR LIBERMAN) - MARK LEE
Lee is an Australian actor and director whose most prominent role was the lead 'Archie' in the legendary Peter Weir film GALLIPOLI alongside Mel Gibson. He has worked extensively in Australian film, television and theatre for over thirty years. He starred in the 1987 Australian television drama VIETNAM and the cult films THE EVER LASTING SECRET FAMILY and SEX IS A FOUR LETTER WORD, In 2000, Lee starred in NOWHERE TO LAND and the following year he starred in his one man show THE TIME MACHINE. He also appeared in the acclaimed and controversial production of Robert Chuter's LA MIRACLE DE LA ROSE at the Belvoir Street Theatre in Sydney. His feature film directorial debut in 2007 was an Australian film THE BET. He also made the documentary MOUNTAINS TO THE SEA and directed the stage play UNIT 46. In 2013/2014 he toured nationally in the stage production of Agatha Christie's A MURDER IS ANNOUNCED.

You can keep up to date with the progress of THE HIDDEN WELL by clicking the links below. For any business, media requests, marketing or any further enquires, please feel free to contact us.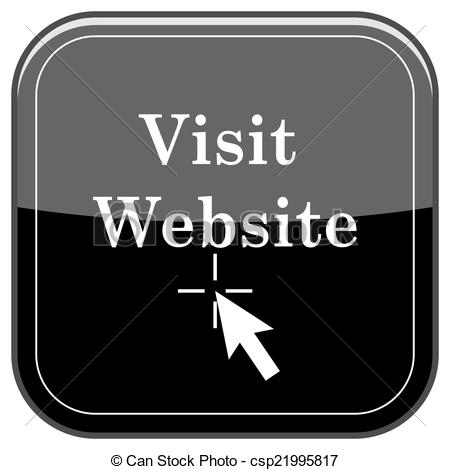 https://www.thehiddenwell.com
(currently under construction)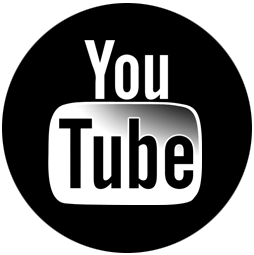 https://youtu.be/Ls7fMKEhc30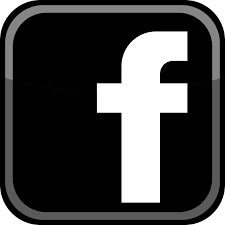 https://www.facebook.com/groups/swerve2016/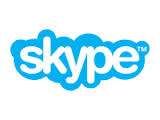 https://thehiddenwellmovie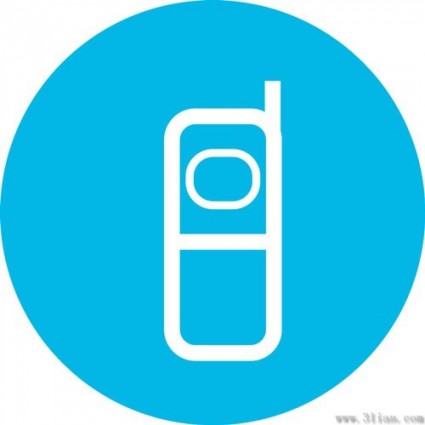 + 61 3 9505 9045 | 0481 264 521 | 0414 916 923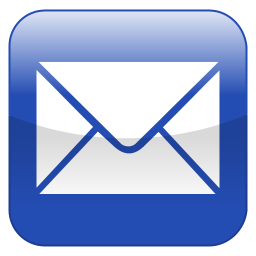 fatkidfilms@hotmail.com | the_boogaloo@hotmail.com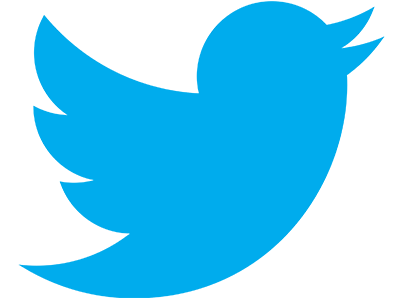 https://twitter.com/thehiddenwell2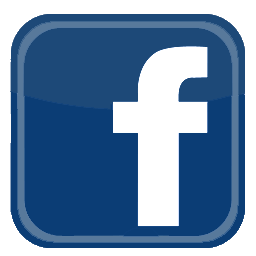 https://www.facebook.com/hiddenwellmovie/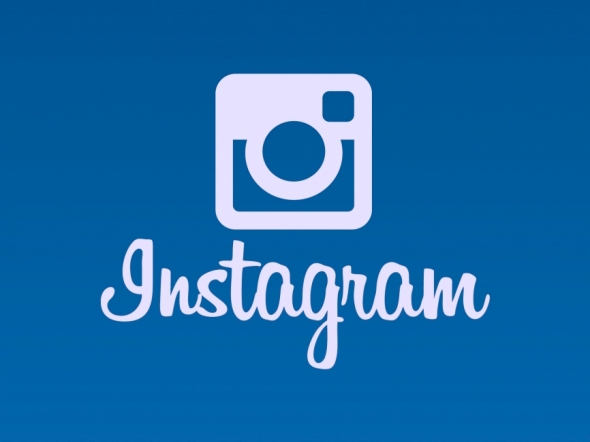 https://www.instagram.com/thehiddenwell/
Director's Statement
The hidden well-spring of your soul must needs rise and run murmuring to the sea;
And the treasure of your infinite depths would be revealed to your eyes.. - Gibran
If the devil finds work for idle hands, then I must really be possessed! Filmmakers know what i am taking about once the process of watching a film stumble and fall and get back up again to fruition, there is that strange feeling of nothing left, a bit like when the kids move out and the house now feels empty. I can't live in that limbo for too long - insanity sets in!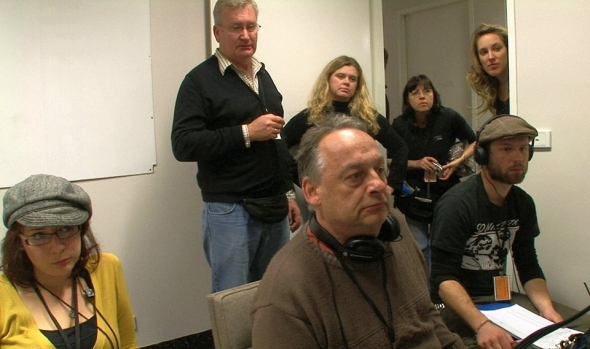 So, fuelled by a cocktail of existential angst, a dose of depression and creative hunger, I started hunting for scripts, finding many that were short and focused, suggesting valleys of subtext through deceptively simple scenes. With an option from our European sales agent and distributor already set, it feels time to begin something new. Unlike my last film THE DREAM CHILDREN which was driven by a more traditional structure, this time I want to challenge my audience not just in terms of content, but in terms of form, without resorting to the tired nonlinear narrative.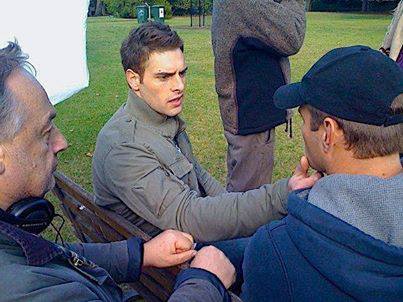 The first Chapter of THE HIDDEN WELL - A CUP OF SUGAR, began life as a short play that found popularity back in 2008. Poetic and tender, the play captivated every audience it played to, as we glimpsed into the troubles and hopes of a couple facing conception problems. The theatre director in me was impressed, but the filmmaker in me was spellbound. The writing was intimate, every character individual and writer Jane Miller skilfully leads every scene to a climax of heartbreaking irony. Her screenplay adaptation has seen her deepen the relationships, with a bittersweet edge. It is the ideal precursor to the films that follow. Piece by piece, each of these films will melt together, to form a moving collage designed for the cinema screen, both saving money and offering a different film going experience. Some of these stories are strange, some are funny, some are tragic and others are bittersweet. I invite you to come on the journey... who knows what may happen...
Robert Chuter



Click the PLEDGE NOW button at the top of the page. You will be requested to select a PLEDGE amount and a fabulous REWARD. Following that, you will be directed to the checkout where your payment can be made. All of the fabulous REWARDS on offer can be seen down the right hand side of the page and the more you PLEDGE, the more you are rewarded! Check them out!
It is direct, safe and secure, and with each and every PLEDGE helps the film to get that little bit closer to its goal. But, most IMPORTANTLY we are on a deadline. Time is off the essence. If we fail to reach our goal by the end of the campaign, no payments will be processed. Thank you!
Company and Organisation Sponsorship
If you own or work in a business or a organisation that may wish to sponsor and support the film in goods and services please contact our producer Ryan O'Gorman. In lieu of supplying the film, Fat Kid Films offers a wide and tailored sponsorship package. The package includes suggestions on how to promote their organisation via the film and it's journey, i.e. special screenings, etc. The organisation's logo is included and posted on the film's website, all social media, all printed matter such as posters, media kits and flyers, also on e-mails, invitations, trailers, television or radio phone interviews. In addition the logo and acknowledgements will appear clearly in the end credits of the completed film, together with tickets to the previews and premiere screenings including the after parties and any applicable film festival events.
We thanks the following sponsors for their generosity: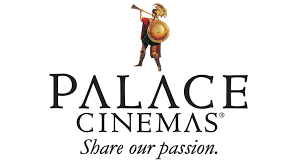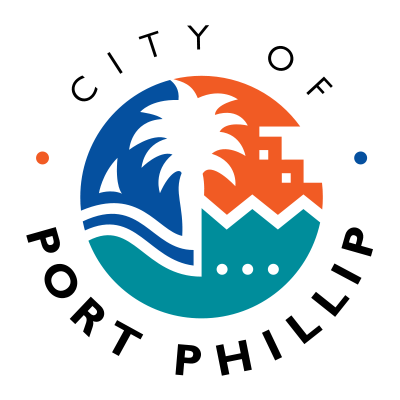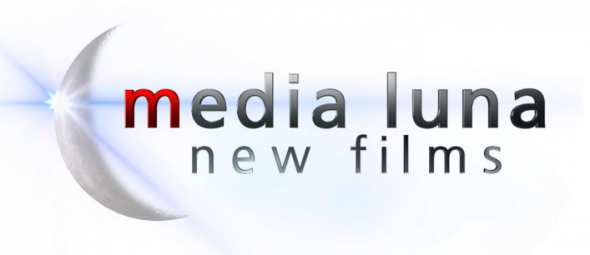 l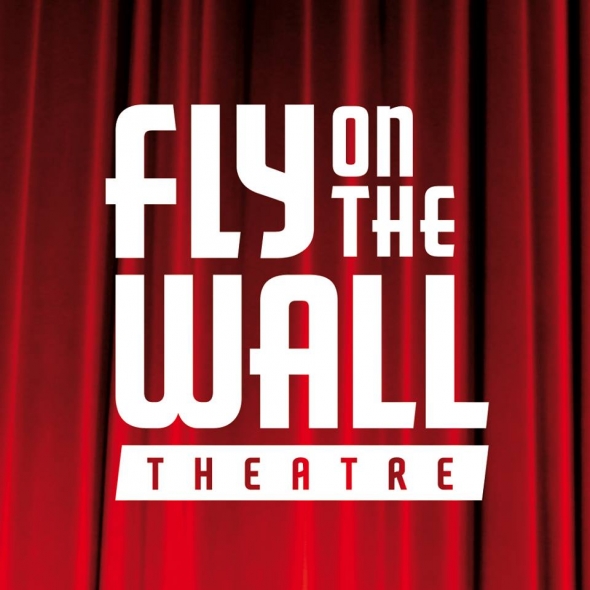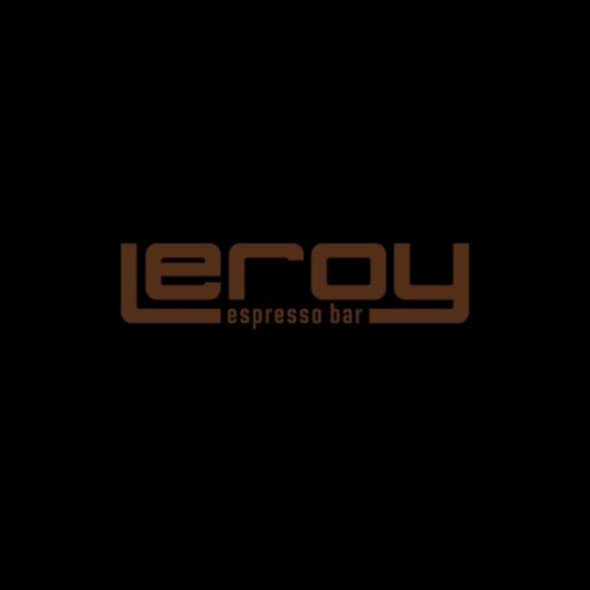 Some Of My Previous Work
EUROPEAN POSTER - THE DREAM CHILDREN (2015)
)
AUSTRALASIAN POSTER - IN DER NACHTLUFT (2001)
AUSTRALASIAN POSTER - THE DREAM CHILDREN (2015)
MUSIC VIDEO - "GRACE' BY A SOUND MIND
MUSIC VIDEO - 'FRENEMIES' BY PLUDO
AUSTRALASIAN & GERMAN TRAILER - IN DER NACHTLUFT (IN THE NIGHT AIR, 2001)
SHORT FILM TRAILER - COME SAID THE BOY (2010)
EUROPEAN TRAILER - THE DREAM CHILDREN (2015)
AUSTRALASIAN TRAILER - THE DREAM CHILDREN (2015)
How The Funds Will Be Used

Our goal is to raise $25,000. Making a feature film can be an expensive medium, however by professional standards this is an extremely low budget film. We hope, through the creation of CHAPTER I: A CUP OF SUGAR, we can springboard additional avenues of funds to complete the other four chapters of THE HIDDEN WELL. This campaign funding will assist in paying our cast, crew and to cover the hire of equipment. We are committed to ensuring that the cast, crew and facilities are paid as industry professionals, and that we abide by all our obligations as a producers.
The funds we are able to acquire will be going directly towards the following:
- Cast and Crew fees
- Equipment hire
- Producton design
- Wardrobe and makeup/hair
- Production Expenses
- Catering
- Post production
The Challenges

The greatest challenge is raising the funds! Another challenge THE HIDDEN WELL will face is the desire for Robert Chuter and the team to fulfil the ambition we have set for ourselves. Many of our initial challenges have been met. We have recruited a
professional cast and crew, beautiful locations ready to go, and a range of professionals willing to help us out with the more difficult aspects during production. This will be valuable experience not only for the actors, but for the creative team behind the film to realise an almost dream-like collection of stories of emotion, sex and the human heart. However, with Robert at the helm, this challenge is quickly becoming an exciting reality for all those involved. So please, support us and make this dream a reality by clicking PLEDGE NOW and support local filmmaking.