If you've ever admired another person's creative skills but felt lost as to how to get there yourself, Side Project is here to help!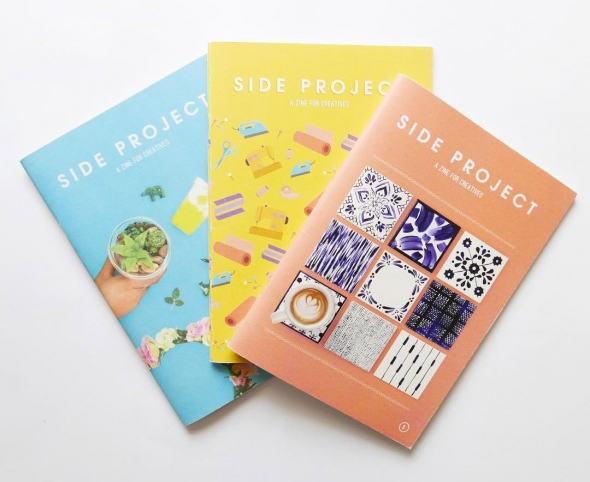 Side Project is an independently published magazine about making things, living a creative life, and fitting it in around all that other stuff. We interview fresh Australian artists, feature articles to get your creative juices flowing and have fun DIY projects for you to try.

We believe that no matter what your profession or daily routine, carving out time to create something beautiful for yourself is an important part of a balanced life. Everyone has the potential to be creative in their own way if you give yourself the chance to try things out.

The driving force behind Side Project are three ladies - Sabrina, Sam and Teresa - who all love craft, design and art. Since we began Side Project in December 2014 we've published four issues and learned a lot along the way.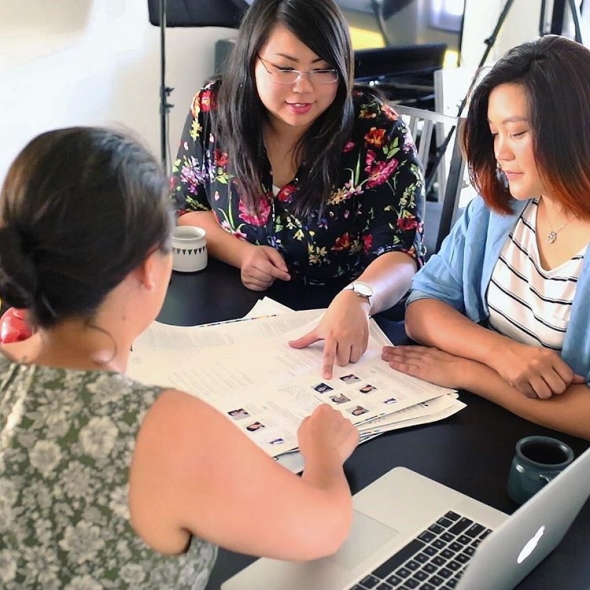 Here's a few highlights of our time so far:
- Interviewing some of our artistic heroes, such as Anya Brock, The Articulate, Cat Rabbit, Mekel, mellopoly, Dawn Tan, Marcus Taylor and Alina Tang
- Learning and writing about artisan techniques like letterpress, watercolour and film photography
- Coming up with and photographing DIY projects and tutorials, like mini terrariums, tote bags and coasters
- Designing up little bonus gifts like bookmarks and stickers
- Getting amazing feedback from our wonderful readers!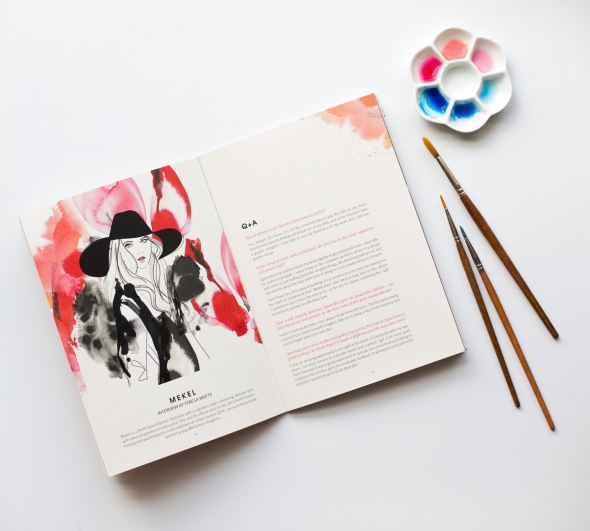 Each issue consists of 48 pages lovingly printed in full-colour, on uncoated 115gsm paper with 350gsm cover, all on 100% recycled stock. At a compact A5 size, it's the perfect size to keep in your bag and thumb through whilst on the road or keep handy for some extra inspiration.

Making Side Project
Making a printed magazine is a lot more work than you would think! Although between the three of us in the Side Project team we have skills in photography, styling, graphic design, digital design and art, we've had to learn a lot along the way.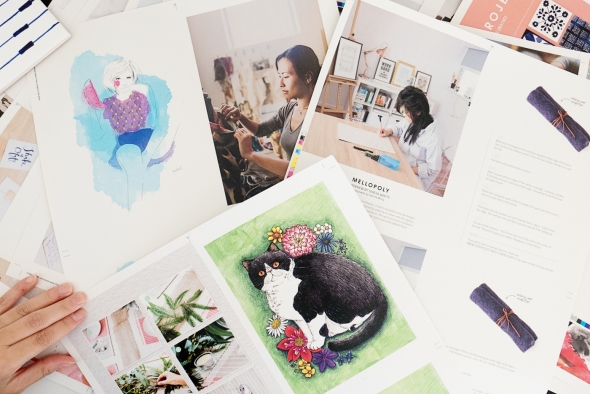 Each issue begins with a rough plan of a colour palette and the content, including which artists and artisans we want to feature or interview. We liaise with contributors to get all written content (and write some ourselves), then go through an editing process to make sure it's at a standard we are happy with.
We then plan, shoot and edit any photographs needed for tutorials or to accompany articles or interviews, and create all the layouts and graphics for the final magazine. The finished product is then printed, and we directly work with stockists around Australia to get it out into the world.
Issue 5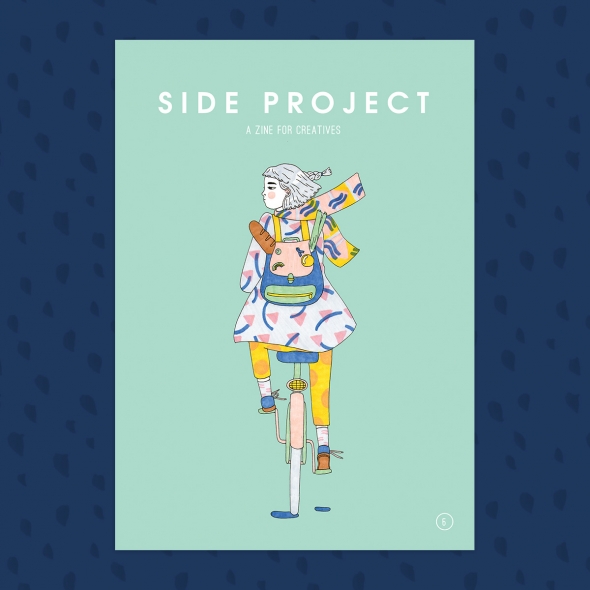 Our fifth issue, which is a big part of our campaign awards, is already well underway! Here's what you can look forward to:
- The sweet and quirky artwork of Melbourne artist
Carla McRae
(who also designed our front cover!)
- Create beautiful brush lettering with a beginners' tutorial by
Sabrina Wong
- Learn about the fun and cheeky clay sculptures of Perth artist
Laurie Melia
- Writer
Sandy Lim
explores how you can m
ake your impostor syndrome work for you

- Make an adorable leather coin purse with a simple tutorial by
Siobhan O'Halloran
- We chat to cat-obsessed Perth artist
Niina Aoki
about her illustrations and recent colouring book, '50 Cats of Perth'
- Decorate your space with simple and delicate paper flowers by
Teresa Watts
Issue 5 comes in both print and PDF formats, and should be ready for delivery in April. Watch this space for more updates and details on Issue 5 and our other rewards!
Special thanks
We'd like to give a huge thank you to everyone who pitched in to help us with the video and production of this campaign!
Laurie Melia
,
Niina Aoki
and
Mellopoly
for letting us film them creating their art
Skye, Emily and Gemma for being awesome actors (yes they all do really read Side Project!)
Johanna and Alina from
Beau Est Mien
for helping us film a delivery to their store
Urvin Seeburuth for recording crisp voiceover audio
Sophie Raynor and Evelyn Paolino who have been a huge help in producing Issue 5
All our wonderful contributors to the magazine
Oh we did some stuff too:
Writing & Storyboard - Sabrina
Filming - Sabrina and Sam
Editing & Production - Sam
Voiceover - Teresa
Acting and Hand Modelling - all of us
How The Funds Will Be Used
As Side Project is for the most part advertisement-free, we rely entirely on sales of the previous issue to pay for printing the next one, with anything extra coming out of our own pockets. It's a tough job, but we love what we do!





We're seeking funding to help us pay for our print runs and materials needed to make the magazine. We also want to pay creatives who have kindly given their time to contribute their photography and writing skills, because we believe that artistic work has real value and should be rewarded. This funding will allow us to continue to bring you quality content and support the creative community we've begun to build around Side Project magazine.


The Challenges
With four previous issues under our belts and issue 5 close to completion, we know we can put together a beautiful and informative magazine. The challenge is in continuing to have enough money to print each new issue, and that's where we need your help!