Tropfest needs your help!
In November 2015, the world's largest short film festival had its worst day. As most people in Australia know, Tropfest was cancelled for the first time in its 23-year history. The events of this time took an enormous toll but now, thanks to CGU Insurance, Tropfest is back and live on Valentine's Day - February 14, 2016.
Yes, this iconic Aussie event is back. But we need your help to design and build its future.
We are reaching out to the film community, our audiences, supporters and friends with this Pozible campaign so that together we create a bright and sustainable new era for Tropfest.
History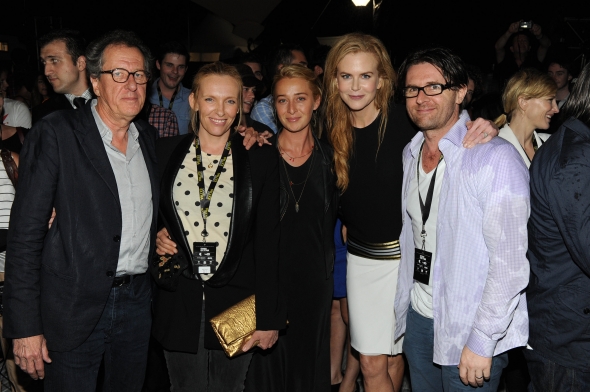 From its early days as a café pop-up to today's global film industry brand, Tropfest is one Australia's best-loved cultural experiences and a big part of our creative identity.
It started back in 1993, when John Polson screened a short film for friends at the Tropicana cafe in Sydney's Darlinghurst. Amazingly, more than 200 people showed up! Inspired by the turn out, John decided that a fully-fledged short film festival was the next step—and Tropfest was born.
Now, 23 years on, Tropfest has become an iconic Australian event, attracting the support of the industry leaders around the world, and remaining a respected platform for Australia's exciting new talent. Robert Connolly, Emma Freeman, Nash Edgerton, Joel Edgerton, Sam Worthington, Damon Gameau, Jason Gann and Rebel Wilson are just a few of the well-known Australian names that have come up through the ranks of Tropfest.
Nationally, around 150,000 people attend the festival at live sites. The SBS2 broadcast reaches around half a million viewers, and finalists' films have had almost 40 million views online. Tropfest claims a huge share of voice for Australian talent in the international arena – a talent that is rich and deep and something we are so proud to be part of.
Troubled times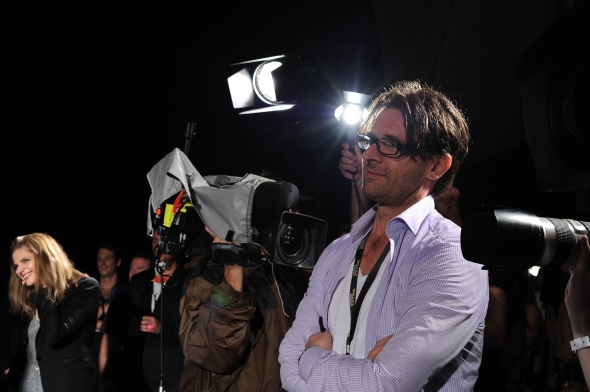 Unfortunately in 2015, the privately-owned company that held the license to manage and run Tropfest in Australia ran into financial difficulties. Just one month out from the December event, they admitted that they were unable to continue with it. The license was terminated and Tropfest was left to figure out how to bounce back from this disaster. At this point, John Polson stepped back in to take control and rebuild Tropfest from scratch.
The future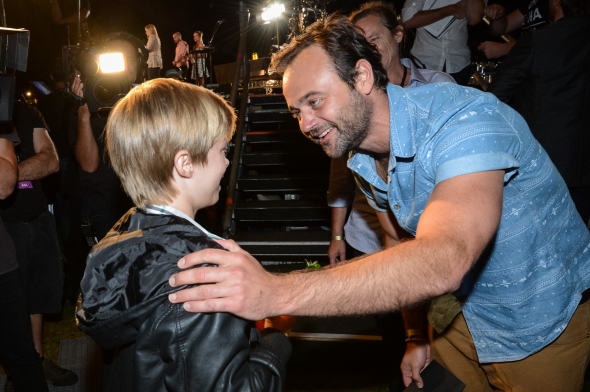 We are indebted to CGU Insurance, who extended a lifeline partnership that has seen us through our darkest hour. Without CGU, there would be no festival on 14 February. And no platform for the most exciting young voices in Australian film. Now, thanks to CGU, Tropfest is back - but we also need to design our future. And this is where we need your help.
After February 14 we have several major pieces of work to do. These are a strategic review, governance review, and involving our community in the solution through research and group conversations. We will be finding ways for Tropfest to remain true to its values but able to diversify its funding base to ensure a healthy and sustainable cash flow. We need to be in a position to think big into the future and be there for the long haul for young Aussie talent.
By supporting our Pozible campaign, you will help us get this work done, and give Tropfest the stability to stay real and focused on the people that matter most.
How we say thank you!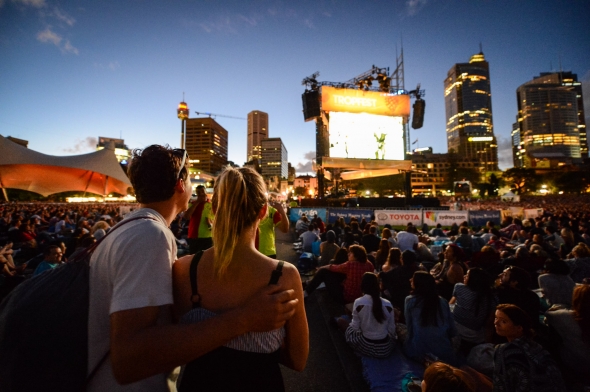 At the end of the day, Tropfest is your event. It wouldn't exist without our talented filmmaking entrants and phenomenal audiences — the tens of thousands of you who come, watch and debate the films, and take note of their makers.
We've put together some amazing rewards to say 'thank you' for whatever you can do to help us rebuild. Every gift, no matter how small is appreciated enormously by all of us.
How The Funds Will Be Used
Funds raised through crowd funding will be used to cover the cost of the strategic review, governance review, some vital audience research and focus groups and developing a business model that is genuinely sustainable. We need to find new partners and new ways of funding what we do best while remaining true to our values of inclusivity and accessibility.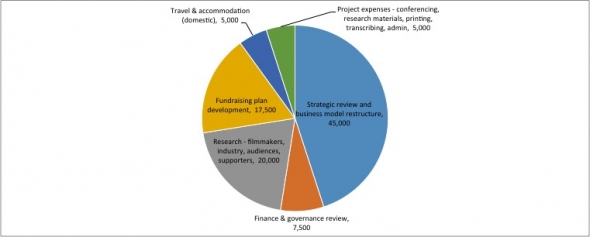 Strategic review and business model restructure: $45,000
Finance & governance review: $7,500
Research - filmmakers, industry, audiences, supporters: $20,000
Fundraising plan development: $17,500
Travel & accommodation (domestic): $5,000
Project expenses - conferencing, research materials, printing, transcribing, admin: $5,000
TOTAL: $100,000
The Challenges

Running Tropfest is a big deal. Simplicity is the bedrock of the Tropfest brand - we started with an old U-matic tape player, a large TV and bunch of friends in a Sydney cafe. Today however, we just cannot create a great experience for a live audience of tens of thousands and honour the work of our filmmakers with basic equipment. Screens, sound and lighting as well as the significant infrastructure (that allows us to welcome so many guests on one night) is what we need to deliver Tropfest at the level we all want and expect.

We also have year-long marketing and communications needs as well as maintaining a small team and managing the recruitment of an international jury.

Up until now, Tropfest has been entirely funded by grants, sponsorships and media partnerships. And as we know, this has made it an unpredictable business model that subjects us to any volatility or uncertainty in the market.

This is what we have been up against. And this is the problem we need your help to solve.