Wingtags

Despite being large and loud, little is known about our sulphur-crested cockatoos, particularly within urban areas. The Wingtags project - run by the Royal Botanic Gardens and Domain Trust, University of Sydney and Australian Museum - aims to increase our understanding of these native birds, and by doing so help their conservation.
Wingtags is already proving a success but we need your support to help take the project to the next level. For $5,000 we can involve more of the community in the project and add to our research methods, but for $30,000 we can acheive our ultimate goal of a much more comprehensive study on these beautiful birds.
Check out our new Fundraising Cartoon: www.youtube.com/watch?v=JMVZMu9wTzA, please share this campaign far and wide.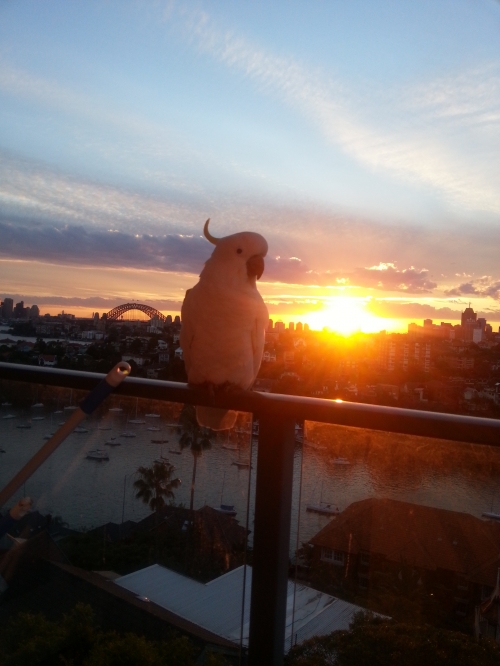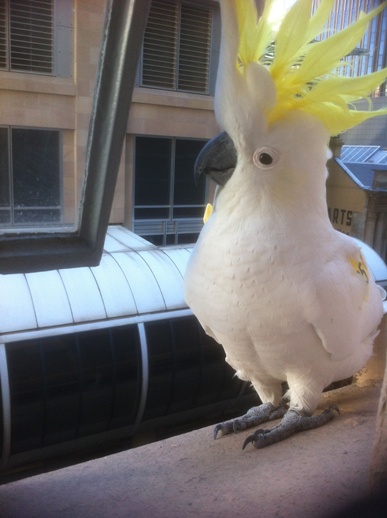 The Project so Far........
70 cockatoos have been caught, tagged and released within the Royal Botanic Garden, Sydney over the last year. Wingtags is the first study to use plastic wingtags on parrots and the first study to tag urban cockatoos so we can figure out where and how they spend their time. The results will help conservation efforts for cockatoos and other birds.
To date the project has exceeded all expectations! Citizen science has taken flight with the majority of the 5000 resightings being made by over 300 members of the community. Almost half of the reports have been made via the Wingtags App.
However, the App only works on iPhones, meaning that only approximately one third of the community can use it. An important next step for the project is to develop an App that works across both iPhone and Android.
What we need
Our aim is to fund an App to engage all smart phone users. This will give our project the very best chance to engage the community to report their sightings to further our understanding of cockatoo behaviour in the urban environment.
But that is not all……!
Since the wingtags rely on people sighting the birds, what happens when they are in areas where we can't see them? They might have moved to dense bushland in a National Park, be hiding out in a new suburb or be in sparsely populated countryside. We also need a way to track these birds all the time, both when they are close to humans and when they are out of the public eye.
To do this we plan to fit the cockatoos with GPS satellite transmitters so we can keep track of their movements all the time, learn about where they go and how long for.
This really is a world first for urban cockatoos. With these transmitters, they'll be at the forefront of scientific research.
The information from the reusable satellite transmitters will complement the information from community sightings. Together, both approaches can build a reliable wealth of information we can use to help protect cockatoos for the future.
To get the project started, we need a minimum of two satellite transmitters. The ultimate goal however is 10 transmitters so we can have a better sample size to more accurately monitor our feathered friends.
And this it where we need your help.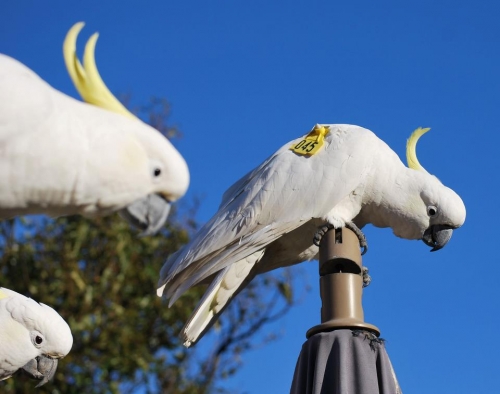 How you can make a difference
To create an Android App and have 2 satellite transmitters in action, we need $5,000. This is the minimum target we have set for our fundraising goal.
However, to create the new App and have the desired 10 satellite transmitters we need $30,000. This will give our study much better results and we ask our supporters to band together to get us to this more challenging finish line.
Your donation is tax deductible and every dollar donated goes directly to purchasing the project items. We'll send you a tax deductible receipt via the Foundation and Friends of the Botanic Gardens and keep you updated on our progress. Your donation can even give you the opportunity to name a cockatoo being researched by Wingtags.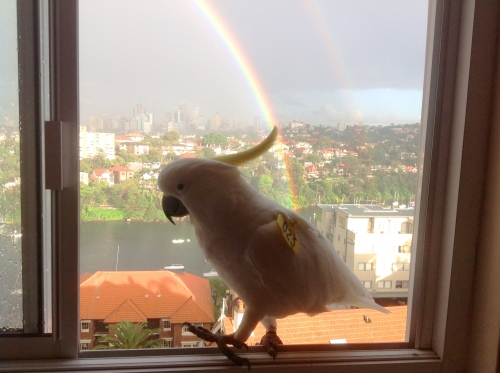 What you can do
To help us reach our target, we encourage you to make a pledge and then share this page with your friends and family. Post this page www.pozible.com/wingtags on Facebook or Twitter, email our link to your networks and help us spread the word about Wingtags.
With your help we hope to generate extensive interest and numerous donations that will collectively enable us to reach our fundraising goal.
From all the Wingtags team and our feathered friends….Thank you!
We look forward to continuing to research these beautiful birds and keeping you updated.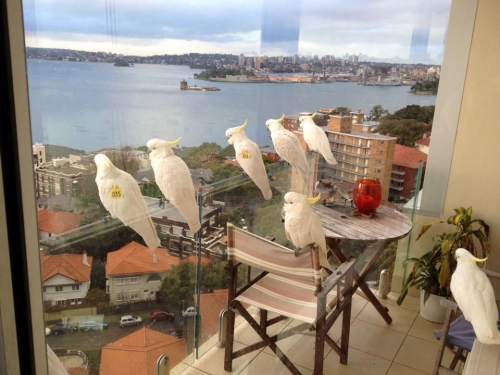 More information
Listen to a recent ABC radio interview about the project or read more about this research project on the Royal Botanic Gardens and Domain Trust website.
You can follow the Wingtags project and keep updated with sightings of our birds on our Facebook page. and on Twitter @Cockatoowingtag.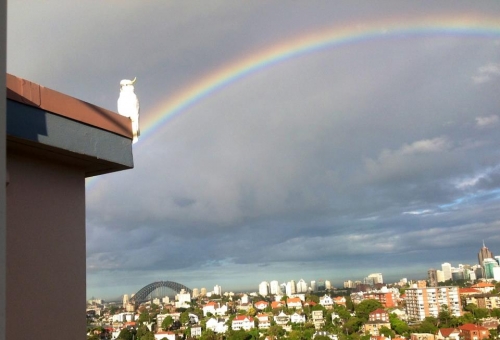 A special thank you to all the people involved with the project to date: Heiko, Stef, Robbie, Joel, Catie, Rhys, Troy, Nicky, Clarence, Sophie, Leighton (Sea Dog tv), everyone who has reported their sightings and everyone following the Facebook page.