Ian Davis and Scott Sullivan are riding to find a cure for Motor Neurone Disease.
We need your help. We are trying to raise $250,000 in donations and sponsorship to help fund the making of this extraordinary story about Ian and Scott's life with Motor Neurone Disease (MND). At this stage we are only asking for a preliminary $60K even though we need a lot more than that to make the film the way we would like to make it, and do the story justice, so if we go over 100% of this initial target amount we still need your support. We are also fundraising through other avenues in addition to Pozible.
All the profits from this film will go directly to MND research and support for their families through the
MND and Me Foundation
.

Ian Davis and Scott Sullivan have been diagnosed with Motor Neurone Disease (MND, also known as ALS or Lou Gehrig's Disease) a neurodegenerative disease that destroys your motor neurons, paralysing the body until you eventually suffocate. The hardest part about this disease is that the brain remains completely functional, so sufferers are completely aware of what is happening, all they can do is watch.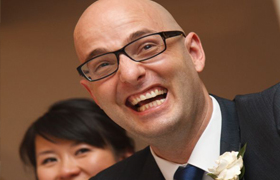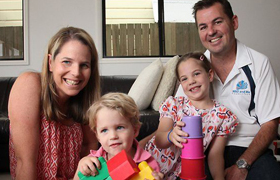 But Ian and Scott are standing up and making a difference. They plan to ride A Million Metres (Brisbane to Sydney) on a custom made tandem recumbent bicycle with and arm crank because Ian's legs are failing and a leg crank because Scott's arms have grown weak.
We need your help to tell this extraordinary story of courage and the enduring spirit.
Please watch these initial teasers for our film:
Ian Davis' video -
https://vimeo.com/63295516
Scott Sullivan's video -
https://vimeo.com/63283648
Also check out our website –
www.legacyfilm.com.au
To read more about The Million Metre Ride, click
here
.
To watch Scott on the Sunday Night Program click
here
For full details about our project, budget, schedule, profiles, ride and charity description please see our Legacy Sponsorship Proposal, this can be accessed as a pdf; email tony@teepotfilms.com or dinusha@mac.com.
Budget
This money will cover Preproduction and Filming expenses to allow six crew to follow Ian and Scott on their ride for two weeks as well as travel to Brisbane and Melbourne for filming of their back stories. It will also cover shooting costs for two studio interview days..
Scott and Ian's Million Meter Ride Schedule: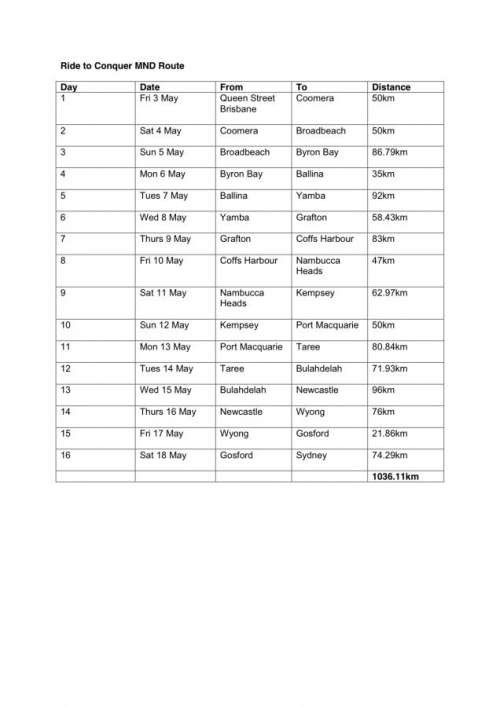 Thank you for reading. For any further information, please contact director Tony Prescott on tony@teepotfilms.com or Producer Dinusha Ratnaweera on dinusha@mac.com.