How do you tell the tale of someone's life, when all you have are their memories
I have heard my father's story; street kid, Hitler Youth, artist, political prisoner, refugee, so many times it has bound itself to my own. Together, as a family, we became the custodians of these stories; Together, we told and retold Dad's stories, to reconcile, to share, to heal.
But then there were discrepancies in his telling, a detail that I enjoyed gone missing or an exaggeration gone too far. Had I forgotten the real version? Had he?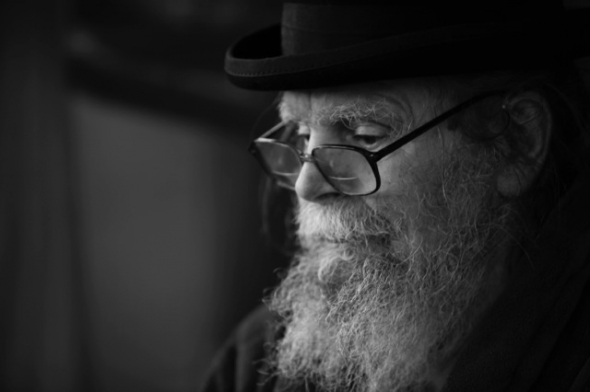 It was not until his wife Belinda penned his memoirs that I realised the truth: There is no real story. Or at least, it's irrelevant.
Here and there she would use a little poetic licence, these new details weaving themselves into his own telling until he remembered them as fact.
And so, here is the real story: A man who experienced too much war, too much luck, too much beauty, until the only thing to do, was share the weight of his stories, and in doing so, found that memories were reshaped.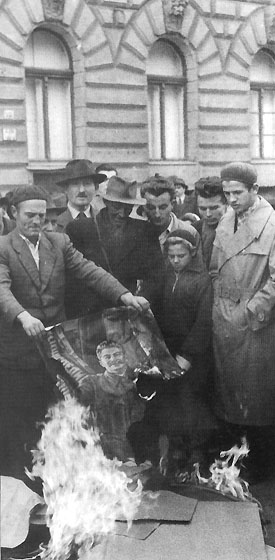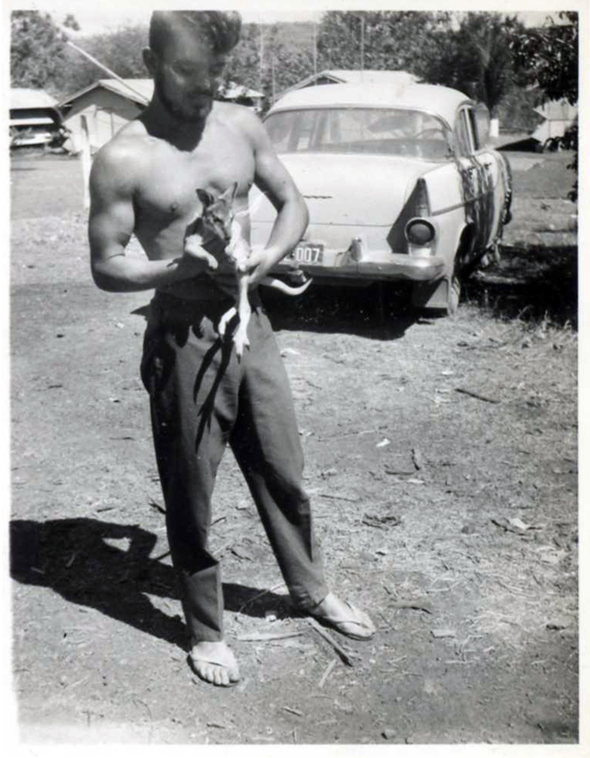 My goal is to create a 30 minute documentary to travel the international film festival circuit.
Based on the same titled book by Belinda Broughton, this documentary will explore the power of story telling as an agent for healing, the enduring spirit of a man who would not surrender, and the love for a woman that rescues him everyday.
Sparrow: Poems of a Refugee, investigates the slippery and ever evolving nature of memory. The tanks forever on the doorstep of our family home, the absent mother haunting Dad's sleep.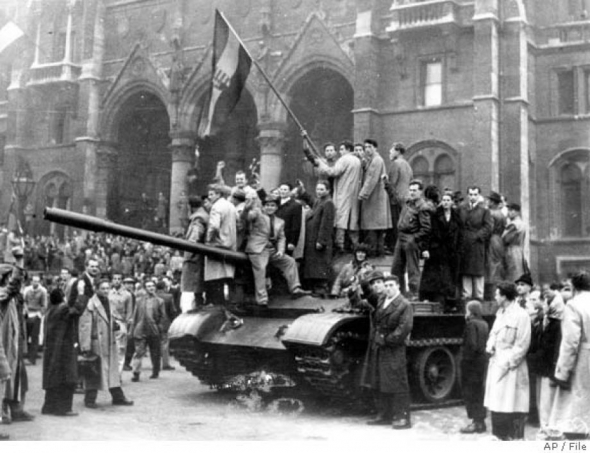 It has taken four years of travelling back and forth from Melbourne to my family home in the Adelaide Hills for me to collect images and tales, but now I need help. To complete this project I need other creatives; sound designers, composers, animators etc.
I extend this invitation to you to help in sharing this human story.
Below I have attached a small selection of poems from Belinda's book and a handful of images to give you a glimpse into this unique tale.
Many thanks for taking the time to consider this project.
Warm regards,
Miklos Janek.
The Cross
By Belinda Broughton
Behind the SS soldiers was the cross.
I comforted my mother when they shot René.
She was round with his child.
The baby rolled over in it's watery world,
was born and named René.
Her heart held.
Behind the SS soldiers was the cross.
They dressed a Christmas tree for me
because I was the only child in the jail.
In the barracks, my mother put the little cake
on a high shelf next to my bed.
In the morning it was gone.
Behind the SS soldiers was the cross.
I comforted my mother
when they threw baby René in the fire.
I was three years old.
My mother was thin in my embrace.
Her heart, her heart,
I don't know what happened to her heart.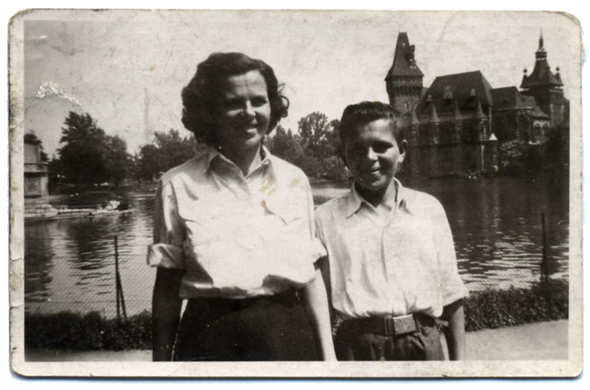 Sparrow
By Belinda Broughton
The Hefner brothers sold me the sparrow.
They had caught it in their street
and were taking it to school in a shoebox.
It cost me my lunch money.
'What are you going to do with it?' they asked.
'Eat it' I said.
I didn't go to school that day.
I went down to the railway siding
where there was a bit of unkempt land.
Berry bushes in full white blossom,
daisies, dandelions, wild blue hyacinths,
there were even tulips from when
it had been a garden. It still looked
like a garden to me.
I held the sparrow for a moment,
the weightlessness of its body,
delicacy of feather and bone,
its small heart hammering against my finger.
Then I opened my hand and it was gone.
I had a whole spring day ahead of me.
And sunshine.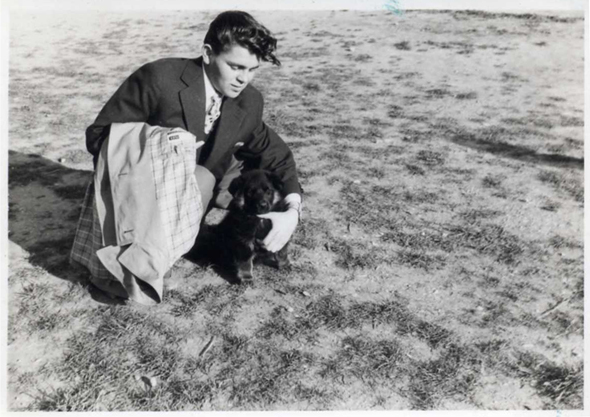 About the book
Under a bright Australian sun, the fascinating tale of a European life comes to light. In a sequence of incisive poems, Belinda Broughton narrates the voice of Ervin Janek - Hungarian artist and poet, son of a nun and 'a certain Jewish man' - who makes his 'own path' out of abandonment and poverty, through streets where he can hold his own against cheats and bullies, and into the wider world of exotic experience.
Broughton revels in the linguistic portrayal of a character whose deprived childhood, forced Hitler Youth attendance, flirtation with monastic life, horse riding for a baroness, and incarceration under Soviet control builds towards the pivotal uprising of 1956.
In poems crafted with humour and sensitivity, Broughton journeys with the character of Janek across the hippie trail to bring the refugee sparrow home to the provenance of the kookaburra. All through the roller-coaster ride, this riveting story will ensnare you.
Kate Deller-Evans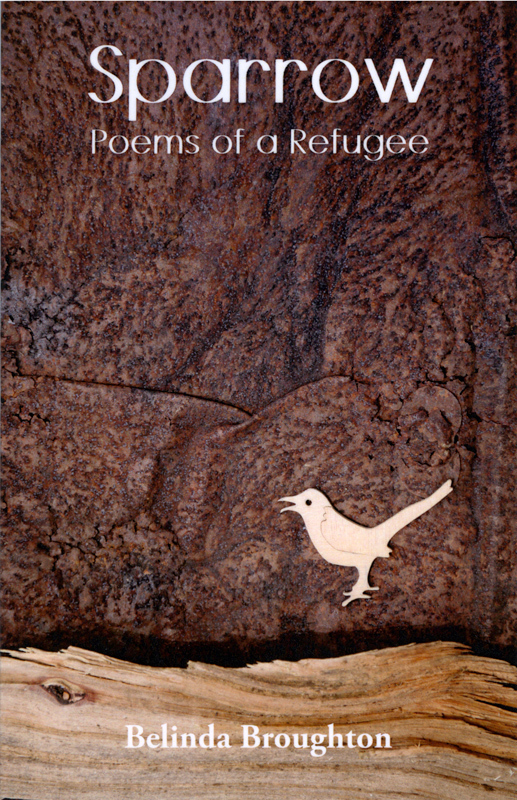 Ervin and Belinda
Ervin (Sparrow) and Belinda are artists and in love.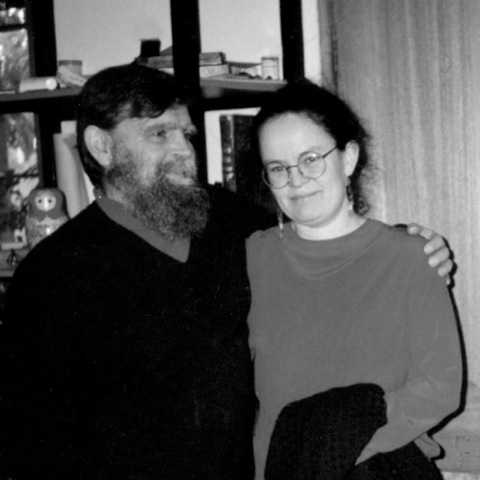 Have a look at their work below.
www.ervinjanek.com
www.belindabroughton.wordpress.com
我们项目的故事
想象一下啊,当你变成世界上的别的人,你如何去描述它呢?
我听过我父亲的故事;一个小P孩,希特勒青年,艺术家,政治家,难民
,所以很多时候是它时刻鞭策着我。总之,作为一个家庭,我们是彼此倾诉最好的对象;通过这些故事,去调节,分享,愈合。
但是在他的描述中有一些差异,我喜欢一些夸张和失踪的细节。我会忽视掉一些真实的东西?
直到他的妻子告诉他的回忆录:没有真实的故事。但是,却与此相关。
这里和那里有它使用的小诗意许可证,这些小细节使他记起了所有事情的真相。
这里有一个真实的故事:有这么一个人,他经历了很多战争,但是他又非常幸运,他可以和别人分享他的故事。
我的目标是创建一个30mins的纪录片并带着他在周游世界各地的电影节。
Belinda Broughton写的书,这部纪录片讲叙了探索故事的能力,作为治疗的药物,一个人坚韧不拔的精神,他爱上了一个女人,这份爱解救了她。
麻雀:诗歌,研究了不稳定与自然的发展关系。我们家门口永远没有坦克以及睡眠的困扰。
它花费了四年的时间从墨尔本到我的家乡阿德雷德,一路上我在收集照片和传说,但是现在我需要帮助。为了完成这个项目我需要其它创造力;声音控制,设计家,卡通绘制者等等。
我和你分享这些事情对人类有帮助。
下面我附上Belinda的一本书集和一个图片去让你了解这个独一无二的故事。
非常感谢您抽出你宝贵的时候去考虑我们这个项目。
Miklos Janek.
十字架
By Belinda Broughton
一列列军队,穿过冬天的夜。
我安慰了我妈妈当她被叛徒射击。
她安慰了她的孩子。
孩子在这个残酷的世界诞生,
叫rene。
她心脏停止了。
一列列军队,穿过冬天的夜。
他们身着一棵圣诞树,
因为我是家里唯一的孩子在监狱。
在军营,妈妈把小蛋糕
在我的床旁边的一个高架子上。
早上就不见了。
一列列军队穿过黑色的夜。
我安慰了我妈妈当他们把婴儿扔进火里。
我只有三岁。
我妈妈绝望了。
我感觉不到她的心脏跳动,跳动。
我不知道她的心脏发生了什么。
麻雀
By Belinda Broughton
Hefner兄弟把我卖给麻雀。
他们在街道上抓住了它。
并且用鞋盒带它去学校。
它花费了我的午饭。
你在做什么呢?他们问
吃。我回答
那天我没有去学校。
我在铁路附近徘徊
那里有一个有点蓬乱的土地。
浆果灌木在全白的花,
雏菊,蒲公英,野风信子蓝,
共有来自当即便郁金香
那是一个花园。它看上去还是
像花园一样。
麻雀呆了一会儿,
突然失重了,
羽毛和骨骼的美味,
它的小心脏敲打着我的手指。
然后,我打开了我的手,它已经不见了。
春天来了,我看见太阳。
关于这本书
在澳洲的明亮阳光下,迷人的欧洲生活也到来了。在特殊的诗的顺序下,Belinda Broughton narrates的声音-一个匈牙利的诗歌和诗人,摒弃了贫穷和偏见,走入了一个新的广阔的世界。
Broughton revels 陶醉在一个童年时期的孩子角色,被迫出席希特勒青年团,随意在寺院生活,
骑马的男爵夫人,在1956年起义。
诗歌被精心制作,具有幽默感和敏感性,Janek穿过难民住处在Broughton来了一次奇妙之旅。
Kate Deller-Evans
资金如何被筹集?
我自己会筹集资金进行实际拍摄,该活动募集的所有资金将进入后期制作。以下是项目所需的后期制作列表:

- 编辑

- 动画

- 视觉效果

- 音响设计

- 作曲

- 分数的录音(音乐,录音室,录音师)

- ADR(自动对话替换)

- 混音

- 彩色制作

- 语言翻译

- 分字幕

- 图形

- 宣传材料

- 网站建设




我的一些其它工作
挑战
创建电影一直是一个挑战。我在写作这方面一直深受我继母的指导。我自己父亲的生命故事对我来说是迄今为止最大的挑战。




Ervin and Belinda
Ervin (Sparrow) and Belinda 是有爱心的艺术家。
这里有他们的工作
看一下www.ervinjanek.com
www.belindabroughton.wordpress.com
Post Production Dream Team Takes Shape
We're excited to have lined up three excellent creatives to work on the film's post-production, all of whom are extremely talented and just as passionate as Belinda and I are about making this film happen.
Colorist: Vincent Taylor
Vincent is a top-rate film & television colorist who's worked in the Australian film industry since 1998, and will be instrumental in crafting the final look and feel of the film and getting it festival-ready.
"I've worked with Miklos many times in the past so when he approached me about being the colorist for Sparrow the answer was quite simple: Absolutely. I then looked at the outline for the film and what was at the heart of the idea and my answer turned into a bold and uppercase ABSOLUTELY. This is going to be a beautiful film and I am looking forward to being part of the team."
vincenttaylor.tv
Composer: Alies Sluiter
Alies is the perfect composer for
Sparrow.
Her hypnotic and evocative music draws on sounds from around the world, fused together in an intriguing fusion of genres; it's going to be the ideal music to underscore
Sparrow's
themes of cultural identity and the mutable nature of memory.
"I'm tremendously excited to be composing the score for Sparrow. Miklos a first rate filmmaker, and it's important that this relevant and timely story can be told."
aliessluiter.com
Animator: Fleur Elise Noble
Fleur's talents will be put to use creating beautiful animated sequences that will give an extra dimension to the film's narrative and themes.

"I 'm honored to be involved in this project. Ervin Janek and Belinda Broughton have been two of the most influential artists in my life, whom I have had the joy of working with and being inspired by from a very young age. To instill some of their brilliance and beauty in a form that has the capacity to reach audiences far and wide is an excellent thing, and I'm very pleased to see, and support, Miklos' endeavors to create this deeply meaningful and heartfelt film."
fleurelisenoble.com
How The Funds Will Be Used
As I have self funded the actual shoot, all funds raised by this campaign will go to post production. Following is a list of post production elements required for the project:

- Edit
- Animation
- Visual effects
- Sound design
- Music composition
- Recording of the score (Musicians, recording studio, sound engineer)
- ADR (Automated Dialogue Replacement)
- Sound mix
- Colour grade
- Language translation
- Sub titling
- Graphics
- Promotional material
- Website construction

The Challenges
Creating a film is always a challenge. In this case, being entrusted with my stepmother's writing and, indeed, my own father's life story is the biggest challenge I have faced as a filmmaker to date.