Vampire Lesbians of Sodom by Charles Busch is going to Melbourne!
One of the longest running plays in Off-Broadway history,
Vampire Lesbians of Sodom
tells the saga of two fatally seductive vampiresses whose paths first collide in ancient Sodom. Their bitter rivalry as bloodsuckers, but more importantly as actresses, endures for two thousand years with stops along the way in 1920s silent movie Hollywood and contemporary Las Vegas. Brevity Theatre's production fuses together vaudeville, cabaret and drag for a festival show not to be missed.
After a sell-out season at the 2015 Sydney Gay and Lesbian Mardi Gras Festival
Vampire Lesbians of Sodom
has a one week season at the Melbourne Fringe Festival.
Melbourne Fringe
23rd to 29th September at 8:30pm
Club Voltaire
14 Raglan St North
Melbourne VIC 3051
https://www.melbournefringe.com.au
To buy tickets to our Sydney Fundraising Performance you must select a reward that includes a ticket!
If you select a reward that includes a ticket to the Sydney performance your name will be listed at the door on the night and you'll be sent a confirmation email closer to the 12th of September.
Sydney Fundraising Performance
Saturday 12th September at 8pm
The AB Hotel
225 Glebe Point Rd, Glebe NSW 2037
NSW Hotel Licene 100124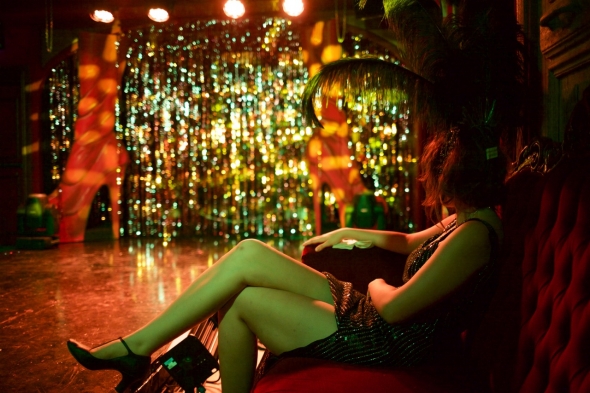 The Team
Director - Samantha Young
Set and Lighting Designer - Ben Brockman
Composer and Musical Director - Matthew Predny
Choreographer - Nat Jobe
Producer - Alexander Butt
Featuring - Jamie Collette, Skyler Ellis, Owen Little, Pollyanna Nowicki, Olivia O'Flynn and Eliza Reilly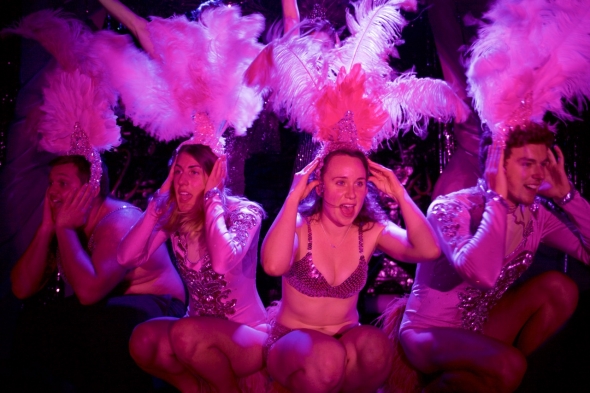 Reviews
"There is an intense and adventurous spirit that seeks to explore the limits of performance, philosophy and taste, conjuring a night of wild entertainment that pushes the right buttons." Suzy Goes See
"A superb piece of nonsense....the performances from this entire cast are tight. This is top class nonsense. Hilarious, high energy and terrific fun." Theatre Red
"Looking for another hit in the Mardi Gras line up? Vampire Lesbians of Sodom ticks all the boxes: it is hilarious and outrageously camp with great performances by the entire cast." The Buzz From Sydney
"The work is remarkably successful, sleekly slipping past the tropes of the Mardi Gras drag show while keeping the traditions and creative excitement alive. Vampire Lesbians of Sodom is a night at the theatre you will not soon forget, and will probably want to attend many times over. Highly recommended." Lisa Thatcher
"This type of relationship is what makes cabaret so enjoyable." Whats On Sydney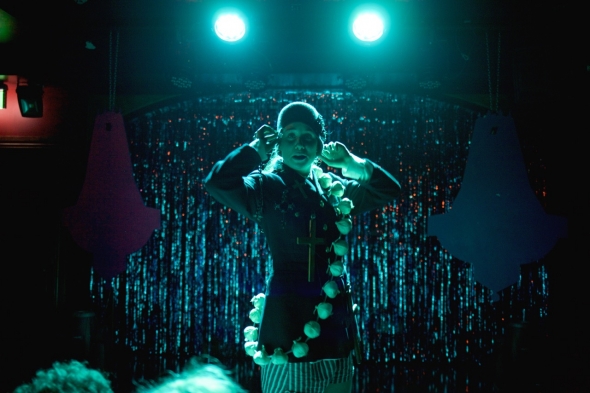 How The Funds Will Be Used
The show is self-sufficent.

All funds raised through this campaign will go directly towards helping our artists get to Melbourne. We are raising money so that this tour doesn't cost our actors anything other than time. The touring party will be away from their homes for a week and won't be able to work their usual jobs. All actors will be be paid a small fee to cover their expenses in Melbourne with the whole team sharing any profits we make from our Melbourne season.

Flights: $2000
Airport transfers: $300
Van Hire: $1200
Fuel: $250
Food: $1680 (168 $10 meals!)
Travel within Melbourne: $100

Please help us give this "superb piece of nonsense" another life!

The Challenges
Brevity Theatre Company operates outside of government support and relies heavily on in-kind support from family, friends and the artists. We want to continue supporting emerging artists in the hope that they can forge successful careers in the Australian entertainment industry.

We would like to especially thank the New Theatre and Monkey Baa Theatre Company for their continued support of our work.

Thank you to the AB Hotel for sponsoring our Sydney fundraising night (NSW Hotel Licene 100124).