The Early Harvest program is run by 100 Story Building, a centre for young writers in Footscray, Melbourne. It brings together a small group of upper-primary students from a wide range of backgrounds in Melbourne's west to form an editorial board in charge of publishing and printing an issue of the yearly literary journal
early harvest
.
Over the course of 12 weeks the students take part in workshops, get hands-on advice from publishing professionals and are mentored by editors from previous issues, as they call for submissions, select authors, commission artists, edit stories, create illustration briefs and produce a literary magazine that showcases young, emerging writers alongside popular, award-winning authors and illustrators. The workshops and submission process encourages collaborations between children as they gain valuable life skills and a deeper understanding of publishing and creative processes.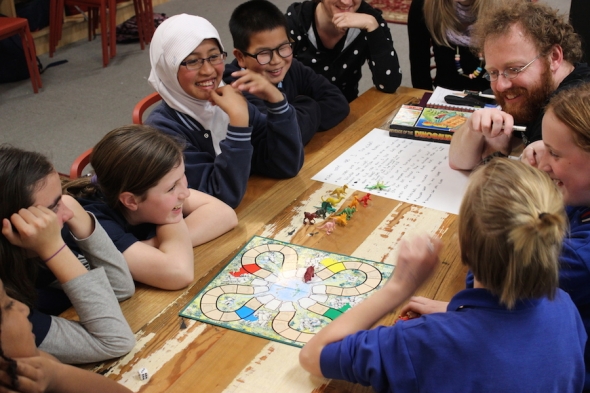 In 2015, Early Harvest involves 13 children aged between 10-12 years, from four different schools, putting together issue 4 of
early harvest.
The editors – Anahita, Ava, Caitlin, Catrina, Danny, Elizabeth, Keely, Maddy, Sacha, Stevee, Tri and Vincent - have already decided on a theme of ... t
echnology
! You can read more about the
first Early Harvest session here
.
Guided by volunteer facilitators Amarlie Foster, Samantha Forge and Veronica Campbell, the editors will be mentored in commissioning, editing, design briefing and publishing by professionals including Elizabeth Flux (
Voiceworks
), Harriet McKnight (
Canary Press
), Ben McKenzie (
Pop Up Players
), Andrew McDonald (author and formerly
Readings
' Online Manager) and designer Miranda Costa (
mcDrawn
). They'll also be mentored by an editorial expert – Miab! Miab was an Early Harvest 2013 editor and is now in grade 7.
Last year's issue featured stories on the theme of
The Unknown
written by children from Melbourne's west, alongside stories by authors including Andy Griffiths, Terry Denton and Chris Miles. It launched in November 2014 to a crowd of 150 people, and generated a black hole in Footscray mall courtesy of
Skunk Control
.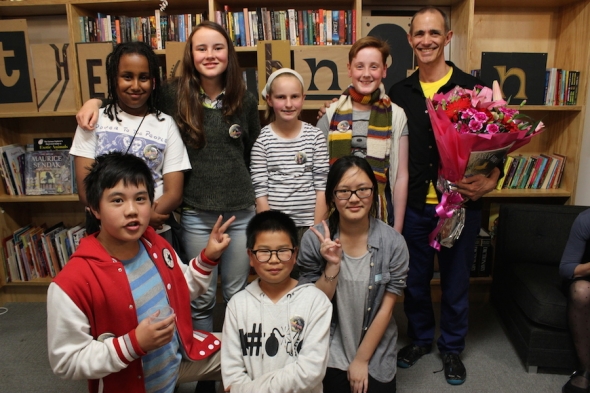 Developed with author and editor
Davina Bell
(co-founder of
harvest magazine
) and children's programming coordinator and illustrator Emma Hewitt, the program is now in its fourth year and has been wildly successful at giving young writers and illustrators a platform to share their voice – and giving them confidence in their own creative output.
100 Thanks!
How The Funds Will Be Used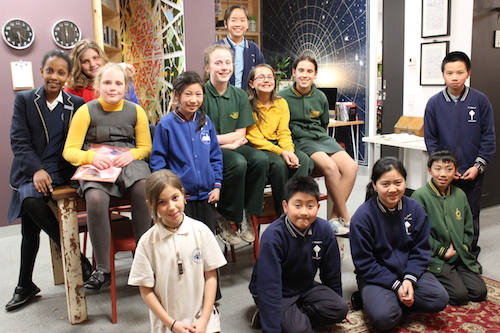 100 Story Building has raised funds to plan and deliver the Early Harvest workshops and design the magazine. Now we need to print it!
Funds will cover the cost to print 600 copies, to be sold to schools, sold online and distributed through a select number of bookstores. The professional printing and distribution of
early harvest
is integral to the success of the project, providing a way for the students' work to be realised, celebrated and shared.
Cost breakdown:
Printing 56pp, full colour magazine $5951
Pozible fee $315
Any further funds raised will go towards marketing and distribution of the magazine to schools and bookstores.
The Challenges
The 2015 Early Harvest editorial board is working hard on producing the magazine as you read this. All that needs to happen now is the printing.