At it's innermost core, BROKEN is a raw, intimate family drama about finding peace and redemption through the most difficult of circumstances.
There are so many beautiful people I have met along the way who have shared similar experiences, and who encouraged me to continue with this project. This is for you.
DOLLAR FOR DOLLAR MATCHED FUNDING!
Welcome to the official BROKEN Feature Film Pozible Campaign! I'm so excited about this film, which I began writing 3 years ago, and am finally hoping to direct and film this summer!
The budget for BROKEN is $13000. In order to raise this I pledge to MATCH every dollar you put towards this film with my own. (So if we reach the target, I'll be paying half the film's budget).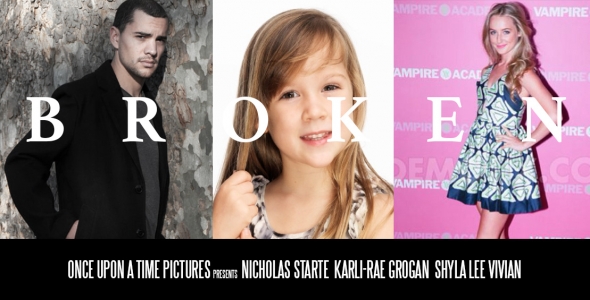 How The Funds Will Be Used
This is a component of my PhD, which makes it nearly impossible (believe me I've tried!) to source external or Government funds.

On the plus side, I have access to fantastic equipment, and many of my current/former students are donating their time. Also, all of my cast are working for free, though I hope to be able to pay them back should the film make a profit.

My PhD is actually all about making great art with strict limitations, so I'll be attempting to make the film with as little funds and resources as possible. I believe "Limits are the key to the Limitless" and the film is inspired by many of the renowned low-budget filmmakers and movements (i.e. French New Wave, Italian Neo-Realism, Dogme95).

$13000 is as low as we can go in order to get the film across the line.. If this can't be raised, them the film won't be made :(